Home Depot complaints
1827
Home Depot
-
Store credit card
I returned a generater I bought online, like I went to pick it up and decided I couldn't use it so I never even left the store with the generater. So I was isued a store credit card for 426$ and was told I'd have to show my ID when I used it. Well it got stolen and that person obviously can't show my ID so if they don't reissue me a card they are just going to be like taking that money from me
Desired outcome: Reissue store credit card⅚
Home Depot
-
Custom cabinets and countertops
Went to Home Depot to have custom cabinets and countertops installed. The salesperson I worked with was very good and did all she could to resolve the situation.

When design was finalized and I was happy with colors and layout, the problem was with payment. Tuesday, I tried to write a personal check, it was declined because it was over $13,000.00. I went to the bank came back with a cashier's check and again it was declined. Then I'm told I had to wait 24hrs because of too many declines. Couldn't make it back the next day, received a call Thursday that I would need a new cashier's check because it couldn't be more than a day from date printed on check. Another check and another $5 fee for a new check. There were 4 people trying to figure how to accept the cashier's check. Almost an hour and a half later, I walked out of there with my check and no cabinets. How is a cashier's check not an acceptable form of payment? NEVER AGAIN HOME DEPOT...closing the account
Desired outcome: I WANT MY CABINETS!
Home Depot
-
Delivery
HOME DEPOT,

I do not know what you can possible do to me/us to keep us as repeat customers of Home Depot!

I ordered a new dishwasher from Home Depot - against my husbands wishes who prefers Lowes over Home Depot but I told him I had ordered all my appliances from Home Depot when I lived in Minnesota and loved Home Depot.

We received a message that our dishwasher would be delivered between 3:45 - 7:45pm on Saturday May 7th.

I called, responded and confirmed that we would be present during that time period.

We had been invited to a much anticipated Kentucky Derby party with the main event taking place at 5pm Mountain Time but cancelled due to this scheduled time.

We had hopes the dishwasher would be delivered in time for us still catch part of this party.

At 7:45 pm we still had not received our dishwasher!

We had hired a plumber/installer to install the dishwasher on Saturday (He charges more for a weekend but this is when you

stated it would be delivered!) At 7:45 he was getting anxious and so were we.

We called Home Depot - Helena, MT and spoke to "Dylan" who stated that someone else was also waiting for their delivery so it may be another hour or so for us to get our dishwasher but it would still be delivered.

Our installer decided to wait rather than returning - so we waited.

At 8:30 Dylan from Home Depot called to ask if our appliance was delivered. We told him no but we were still waiting. He then stated that it likely would not be delivered. WHAT? After all the promises and the notices that it would be - and cancelling the party - and hiring an installer -and waiting all afternoon and evening - and now no dishwasher?

And we had received no phone call to explain the delay nor the cancellation. ( Dylan did say that the driver had my phone number to call - but we heard nothing! )

**************************************************************************************************************

We expected to hear something that evening about the delay - and a new delivery time and date - but nothing!

We then expected to hear something the following day - but nothing!

It is now Monday evening and still we have heard nothing!

NOTHING!

In our opinion Home Depot is the most irresponsible and most unprofessional company on this universe. That is how we feel about Home Depot!

So - what are you going to do to change our opinion - and that of others - and what about all the additional expenses (Hired Plumber) we have incurred because of the NO SHOW & NO FOLLOW UP?

We are waiting to hear - as right now " Word-of-mouth & Online reviews can be the BEST or the WORST advertising !

What will you do to change our opinion?

AND WHERE IS OUR DISHWASHER?

Tricia McMahon

8405 Twin Peaks Road

Helena, MT 59602

On Friday, May 6, 2022, 04:02:34 PM MDT, The Home Depot wrote:

The Home Depot Logo

Your order is arriving soon!

Your delivery will arrive

Saturday, May. 7 between 03:45 pm - 07:45 pm

The Home Depot Logo

Order Number WP33247438

Order Date Apr. 29

Track Your Delivery

What's Next

Your appliance order is arriving soon! We'll text or call you when your delivery is a few stops away.
Desired outcome: I want at best a credit at HOME DEPOT to get us back - as right now we are VERY VERY VERY UPSET and DISAPPOINTED!
Home Depot
-
Representative / no cashiers available
I was at the store in Aurora Colorado on Mississippi. After trying to go to a register, the representative said they were closed. There was no cashier available other than self check out. The representative said someone would help me at self check out. No one was helping. I saw other customers getting frustrated that no registers were open. I went over there to self check out and no one was helping me. The associate who's name is Ammad,, said I was talking shit. But all i said is nonone is helping and and no register was open other than self check out. Before I left,, I asked for his name,,, Ammad.
Desired outcome: Just to fix the situation. And please let the associate know what his job is.
Home Depot
-
Elite Kitchen Supply34.4 cu. ft. Commercial Merchandiser Refrigerator
Hello,Greetings for the Day!

I ordered an ELITE 2 door fridge for my Store. I ordered a new fridge and paid the price for a new one but what I received looks like an old Fridge Home Depot sent .

My store is about to open and all my work is finished and today when i opened it it was broken and looked like it was a used one. How can I use this display fridge for my new store? Everything I am buying is new for my store.

ELITE FRIDGE DETAILS:Elite Kitchen Supply34.4 cu. ft. Commercial Merchandiser Refrigerator with Glass Doors in Black

SKU 1007601830

I need a solution for this issue. replace it .

Please see the attached picture.

Thank you and Regards

Rupesh

Diva's Nectar Bar

954-682-7678

[email protected]
Home Depot
-
Husky Garage Storage Cabinets
I have purchased some Husky garage storage cabinet in the past. The quality was unmatched by anyone. Very heavy duty, superb finish, and easy to assemble! I had given this cabinet a AAAA++++ and bragged how good they were to all. However, that last 48" wide cabinet [Order #WP20529933] that I purchased was dramatically different. Very lightweight and the finish was noticeably thin and even less quality on the interior. They also have changed to packaging to use way less styrofoam and more protective film that is very difficult to remove...It adds several minutes to the assembly. I am so very disappointed! They took a great cabinet and turned it into another average piece of lightweight garbage. Then they have the nerve to end up charging more for it! I realize that we are experiencing some unusual times and cost are up but that is no excuse to cheat me on the quality too. I have attached a photo of the carton weight comparison below. It proves that they have dramatically lightened up the product. The photos show I still have 2 - 36 x 18" cabinets that are still in cartons that I bought last year. The other photo showing the weight of the last 48" x 18" that I bought. The earlier 36" x 18" cabinet [Order #WD80645856] that I bought has a carton weight of 191.29lbs. The last 48" x 18" cabinet that I purchased had a carton weight of 177lbs. My memory tells me that I recall the carton weight on the 48" cabinets purchased previously [Order#WJ34038558] were close to 250lbs.

This is very disturbing to me...so so very disappointed!
Desired outcome: I would like to have the heavy-duty cabinet that I have paid for.
Home Depot
-
American Disabilities Act complaint
Re: Pasadena #0565 5455 Fairmont Parkway Pasadena, TX 77505 (281)998-9669

On April 28, 2020 I visited the aforementioned Home Depot store to do my shopping. I am a 100% Disabled USMC Veteran who uses the Handicap Parking spaces when one is available for I have limited walking capabilities. On three different occasions I have found shopping carts and/or the orange loading carts completely blocking a handicap parking space. I have personally addressed this issue to management each time and once again I have found these loading carts blocking a handicap parking space. This repeated problem continues without any changes to date. The next time I find these orange loading carts blocking a handicap parking space I am going to formally file a complaint with the American Disabilities Act federal office along with a copy of this attached photo. I trust my complaint will be addressed and this issue resolved.

Thank you,

Jesse Rojas

4003 Coapites St.

Pasadena, Texas 77504

e-mail [email protected]
Desired outcome: No more blocking of handicap parking spaces with shopping carts or orange loading carts.
Home Depot
-
Citibank home depot credit card
They should have given more notification to alert the customer when their deferred interest ended so they wouldn't have to pay 25.66% interest on the original loan amount. The text is smaller than the payment due.

I almost had my entire amount paid off by one payment, however I missed the due date for the deferred payment by a few days and now I owe $10k. How they got to this amount is a mystery because $10k is not 25.99% of $23k. That's scummy in how Citi does business. I will not be deferring payment again or using their company again.
Desired outcome: Since I was a few days away from making the final payment, I would like a refund or forgive at a minimum half of the amount of interest owed.
Home Depot
-
Citibank credit card
Your credit card offer is a scam. Never received credit for opening and now slapped with late fees and interest for not paying their own late fee when credit should have covered it. I would have NEVER opened the card if I'd realized it was with Citibank. Now I've wasted an hour in the phone talking to 3 different people, closed the account, and they're still reporting me to the credit bureau because I'm not paying their fees which should have been covered by the opening credit that never happened.
Desired outcome: Zero out my account balance for the remaining $6
Home Depot
-
Home delivery
I received a samsung refrigerator and stove. I my kitchen is on the second floor. The delivery team destroyed my walls and floors going up the stairs. After they realized it would not make it up the stairs they pulled it back down the stairs resulting in more damage to take the doors off of the frig which they should have done to begin with, I was told someone in the claims department would call me back within 2 days concerning these damages and nobody did. I had to chase down claim numbers thru home dept for 2 hours on the phone. Once I had the claims# and called their claim handlers they said it would be another 2 days before someone would get back to me. This is too long to go in between repairs. Please never use home depot delivery. I plan on sharing this complaint on social media. Home depot sucks. Teach me to spend $25k to get treated like this... F%#@ home dept
Desired outcome: To get someone out to quote these damages so my contractors can continue their work
Home Depot
-
Carpet installation west mifflin store
After installing carpet there was a piece 7x12 left. I wanted to use that peice on stairs in my home. I was quoted 250.00 for that additional work which included 4 yards additional carpet. Do not need more carpet. I have the 7x12 piece. They insist the reminate will not match the pattern. That is not a problem for me. Could I please have the reminate I have installed? I will pay the installation cost no problem.

# H4115 190377
Desired outcome: Install the extra carpet from previous order on my stairs.
Home Depot
-
Home Depot Credit
April 6, 2022 my account was closed due to non-payment. It was 90 days past due as of December 6 2021. The Balance was $79.00 which was charged off by Citibank/Home Deport. I normally receive bills by email. I did not get bills by email or by regular mail. My contact information was current. The charge off was reported to the credit bureau's resulting in a 129 point drop in my score.
Desired outcome: restore my credit rating with the credit bureau's.
This review was chosen algorithmically as the most valued customer feedback.
On March 25, 2022, I went to Home Depot in Riverside to purchase a floor model of a refrigerator for immediate delivery due to an urgent need for a working refrigerator at home. After talking to salesperson for a while, she convinced me the delivery could not be done immediately. It would take a few days no matter what. So, I agreed to the purchase of a new...
Read full review of Home Depot
This review was chosen algorithmically as the most valued customer feedback.
Made a purchase almost a year ago from Home Depot instead of Lowes due to the $187 in rebate incentives offered through Home Depot. Made the purchase, accepted delivery of a very expensive stove form LG, received a link to follow and fillout in order to activate the warranty, called my insurance to inform them of the date they are supposed to begin coverage...
Read full review of Home Depot
Home Depot
-
Customer service
Hello please have someone contact me regarding poor customer service at store 750 North University Drive Coral Springs, Fl 33071 #0284 00008 15712 04/19/2022 2:55PM cashier Anne. This was the worst customer service that I have ever received from a cashier (Anne). I purchased $282.73 including tax I asked the cashier to bag my order she stated that is not my job she put the bags into the cart and told me to bagged then myself I asked her to call a manager she stated you called them another cashier came other and assist me with the bagging. Please call me, this employee should not be working for Home Depot it is obvious this employee does not care for her job. I purchased boxes of nails, hangers, wipes ext. 90% of my order was a bag order with the exception of the ply wood. This was not a self service counter Anne was my cashier Why was she so rude to me a paying customer please have a manager call me back from corporate I spoke the manager of this store Jaime M.
Desired outcome: Please have someone contact me
Home Depot
-
Double-paned window with no argon gas
In June 2021, after waiting four months for this Garden Window to be built it was then installed. It is a beautiful window. However, the top window has no Argon gas between the panes of glass. This was tested by another window installation provider with his light equipment.

The problem with this is that nothing can grow in this window without frying in the sun. We are in the desert. The window radiates so much heat and cold at night that we had to buy a window cover for it. We paid almost $3K for this window and believe it should be fixed. Either replace the top windowpane or inject Argon gas. This needs to be repaired. And I sincerely hope the Home Depot will respond to this request.

Thank you.

Elizabeth Hickok
Desired outcome: Please fix the window our window.
Home Depot
-
Damaged product
We ordered a vanity in November 2021. It was delivered 11/26/21. We are in the process of building a new home and researched bathroom vanities. We found one which met all our needs including color and size. We were told that due to the pandemic, this may not be available when we were ready to install it so we should get it then. Also, the price would be much higher if we wait until March/April. So, we ordered it and had it delivered. It sat, boxed up, until we could install it. That time is now, April 2022. When the box was removed, we found the 72 inch backsplash broken into three pieces. After numerous calls to HomeDepot, we were basically told nothing could be done to replace the part that was broken. They could come get the whole thing and hope we could get a new one in a few months. After more calls, we found HD to be a terrible advocate to their customers. We spent many dollars there and will NEVER spend another dime there. They could give a damn about the customer. So be aware of buying from them.
Desired outcome: Replace the broken part.
This review was chosen algorithmically as the most valued customer feedback.
My name is Donna Davis our washer and dryer has been serviced 3 times and still is not fixed they are lemons and need to be replaced. I have had 3 different conversations between Home Depot and GE and it is still not resolved. The last time I spoke with some from GE I was told they were going to see about getting them replaced. When I poke with Home Depot...
Read full review of Home Depot
Home Depot
-
Military Discount
I have recently been denied my military discount at Home Depot because I don't have their app, I have military ID with my face on it showing I'm a retired disabled Veteran. The employee wouldn't give me the discount. I don't even own a smart phone I'm writing this complaint at home on my computer. What a disgrace Home Depot has become shaming their white employees to denying Military their discount even with ID?! I will take my business to Lowes. Old Woke Home Depot is not the store it use to be.
Desired outcome: For the company to go back to military discounts even with ID and also no limited amount in a year. If you have an ID with your face on it they should be able to over ride the stupid app policy.
Home Depot
-
Return Service
Purchased a Traeger Grill online from Home Depot. The grill was delivered badly damaged. The order number is W883307220.

The return tracking number through their contractor for returns (NSD) is R5521287. After 3 weeks of constant daily calls, emails from me to NSD and Home Depot the grill still sits in my garage with no return scheduled.

Please help.
Desired outcome: Grill picked up.
We are here to help
16 years' experience in successful complaint resolution
Each complaint is handled individually by highly qualified experts
Honest and unbiased reviews
Last but not least, all our services are absolutely free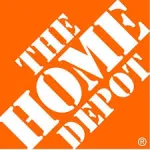 Home Depot contacts