Ace Hardware complaints
210
Ace Hardware
-
The racist and judgmentsl conduct of the employees
While shopping I was immediately followed by 3 employees not one asked if I needed help just glared at my family and I while walking by a few employees overheard them say keep an eye out on them so we proceed to the paint section and I asked 4 employees for help not one came for 25 min when she did come she was snobby looking at my kids like she was disgusted had an attitude while helping rolling her eyes and tossing cans in cart tried to talk to the manager but he gave me the cold shoulder like it wasn't a problem ive never felt so ashamed and humiliated in my life while just shopping with my family
Ace Hardware
-
Credit card payment
On 6/15/2022 at 0940 My credit/debit card won't work on the reader so I asked the cashier if she could put the card number in manually she said no that it has to go through the reader. Now I do know that it can be punched in manually because I've seen people do it so you need to make sure all of your associates know how to do a credit card manually if they need too.
Ace Hardware
-
Discrimination in regards to customers wearing face masks in store
So i only needed a few more cans of spray paints for my project soi ran to a local Ace store less than 5 miles from my house. I am fully vaccinated and still continue doing all precautions, ie social distancing, wearing masks and using hand sanitizers ALWAYS! Specially when out in public.
So i went in and not more than 10 steps in, a female Ace maskless employee already gave me the look as our paths crossed, then as soon as she went passed me, i heard a " Uhhhgg!" From her, i still didn't engage her or even acknowledge her rude and narrow behavior, i went about and grabbed what i needed ( 3 cans of paint) and headed to the register, the rude employee was one of the two women manning the counters, she was finishing up a customer before me when she noticed me next in line, she gave me the same look she gave me as i walked in the store, as i step infront of her register she immediately turned her back on me as if she didn't see anyone, so I politely asked her " maam, is this register closed?" I know she heard me as my voive was very clear and only 3 feet away from her, i asked again " excuse me, is this register closed", the other cashier answered me instead " yes sir, she is open" as she got her ( Rude girl) attention. Still she didnt turn so by this time she other cashier had just completed jer customers transaction, she looked at me and said " Sorry about that Sir, i will ring you up over here" as she gave the rude employee the look.
As she was ringing up my merchandise, i noticed the rude girl was staring at me, at this point i have to say something and said " which one is it that's bothering you about me? Is because im wearing a masks or is it because im asian or both?" Then she said with a loud voice " WE DONT WEAR MASKS HERE!", i looked around and yes i know masks are a taboo in the store and its always been the case for almost two years now that ive been shopping here, so I replied, " You're BOTHERED " by me wearing a mask ? Or is it something more? It bothers me too that people still dont think this virus kills and acts like they're immune, it bother me but instead of complaining about it i choose to do something about it, I CHOOSE to be cautious and wear masks and NOT comfront people who dont."
I asked for the Manager and when the manager came looking flustered and rigjt out of the bat the manager looked at me and commanded me to leave the merchandise and leave and DONT SHOP HERE any more! So i did, i asked for a refund and i looked at these narrow, simple people and said " with pleasure! But dont think i wont say something to corporate about this" walked out and vowed to NEVER AGAIN SHOP AT ANY ACE store, anywhere! And ill make sure that my experience will ne plastered all over social media, all customer review platforms .
Desired outcome: Manager be fired and employees undergo RE EDUCATION
Ace Hardware
-
Megabox MG190
I reserved megabox at City Mall Mayombo, Ace hardware store through online and phone call. I was from a nearby city and commuted just to get the item but when I arrived there to pick up the item, they said, it was not available anymore because they sold it to other. My time, money and effort were wasted for nothing. Employees don't value their customers and inconsiderate knowing that that was already reserved to me, they still sell it to others.
This review was chosen algorithmically as the most valued customer feedback.
Every time I go into the Ace Hardware in Myrtle Point the sales person is rude and has a lousy attitude, acting like I am bothering/annoying him. The last time I went in he rang up my merchandise which was more than what was posted on the rack, and he told me "I just scan it "man"", and rudely made the correction. JRNL #X29647 is on the receipt.
Read full review of Ace Hardware
Ace Hardware
-
Ace hardware truck driver complaint t
We were driving on US 20 between Fairfield and Mtn Home, ID and pulled over because an Ace hardware semi was bearing down on us. He passed us and then proceeded to TWICE try to pass 3 trucks in front of us near a curve. He had to pull back in the first time and the second time had to wedge between two pick up trucks. There was a large semi type truck pulling farm type equipment in front but he wasn't going that slow and we were only 10 mikes or so from I-84.very dangerous. Truck number was 4912 and license plate was Washington 0958-ZP. Not worth it. Hope You don't expect your drivers to drive like that.
Ace Hardware
-
Staff Service
On 6th August 2021 we tried to find some stuff at ace hardware locate at dpulze cyberjaya . The female staff was very kind and assist us the location of the rack. But theres one staff (old chinese guy) maybe the manager there, he scold the female staff for assisting us maybe because the timing is near to closing time. But theres no need to be rude to us and scolding the female staff. We can hear him getting mad at us. Never gonna go to that branch again. So disappointed with the guy. This is how they treat their customer?
Desired outcome: Improve the service and not to be rude
Ace Hardware
-
Online ordering
Moved into a new house from a rental and am in need of various tools and equipment. Figured would give local owned companies my business. Big mistake.Ace Hardware has a horrible on line ordering system. To begin with I am told there will be free deliveries for orders over $50 if I sign up in a rewards program.Completely false and misleading. The stores that are within a short distance from my home do not do that. So I decide to go with next best thing and want to have product shipped to store so can do a curbside pickup. Nope- not possible. So I am left with having to pay for expensive shipping that jacks the price up by 10%
The specific product is EGO Power+ ST1520S 15 in. 56 V Battery String Trimmer Tool Only Item no. 7830581
My zip code is 77578
Desired outcome: Give me a reason to shop at locally owned businesses
Ace Hardware
-
Products on display but unable to purchase???
I went to Ace Hardware on Sepulveda Blvf in Van Nuys, CA. There was a storage cabinet on display, I wanted to purchase but was told by the accolade that she couldn't find it. I inquired about purchasing the display and the manager stated that they do t own the cabinets and left me with no help on where I can order them . She stated she couldn't find them anywhere in the system. I don't understand why these storage cabinets are out on display for sale if they are not available.
Desired outcome: Would like to know where/ when these cabinets will be available for purchase.
This review was chosen algorithmically as the most valued customer feedback.
I don't know why I keep trying to shop there as my experiences every time match the horrible service my relatives tell me they used to get when they tried shopping there. I go to the nuts and bolts section in the back right of the store. Ron L. is helping others so I wait my turn. They walk past me and Ron L. is asking if there is anything else he can help...
Read full review of Ace Hardware
This review was chosen algorithmically as the most valued customer feedback.
Coachella - California location. I went to return a new dewalt drill because I didn't noticed it was a 12volt so I needed a 20 volt. I asked for a returned or exchange. Jorge-manager at the time said to wait 20 minutes or come back another day because h needed his manager's help.According to him he couldn't do return/exchange because he wasn't properly...
Read full review of Ace Hardware
Ace Hardware
-
Toro Lawnmower
Poor Customer Service-Poor Quality Control
Bought a Toro lawnmower less than a month ago. First one was defective. Brought it back. Second one was defective (same problem). Now, I have a bad taste in my mouth and asked for a refund. Ace says "NO. Once the unit has gas inside it we don't give refunds." That seems just swell because I don't know how You TEST a lawnmower WITHOUT putting gas in it.
POOR CUSTOMER SERVICE-POOR QUALITY CONTROL
Ace Hardware
-
Online order refused after accepting payment
I haver made an online purchase from Ace Hardware Kuwait Online site https://acekuwait.com/shop and paid the amount from my bank.
After 10 days when I enquire they say the order is showing cancelled. I have not received any email communication regarding the reason for cancelling my order. Neither they refunded the cash paid till now.
The website still shows the item as available to order, then why they refused my order.
Reference: Ace Kuwait - Order confirmation: 20201004O0008
Ace Hardware
-
led light bulbs
I first wrote in April and then repeatedly after, almost never receiving an answer other than an automated one. I purchased a package of four 10 year LED bulbs, and one burned out in less than three years. I supplied what evidence I could after all that time and was ignored, rebuffed, or denied multiple times. All I wanted was a replacement bulb. The only human contact I can remember recommended that I contact the manufacturer when clearly ACE is stamped on each bulb along with MADE IN CHINA. What kind of luck do you reckon I would have speaking to the manufacturer in China?
This review was chosen algorithmically as the most valued customer feedback.
I visited store #00585 today and was told they don't give veteran discounts any longer. I was also told to enter a customer survey with my receipt that is no longer active. I don't know about you but I find this pretty disconcerting that your stores are not following what I thought were ace common practices. My receipt is journal #j30470/2 and customer no:*3, for amount $49.75. Are these your accepted business practices?
Read full review of Ace Hardware
Ace Hardware
-
Internet order
Do not do business with ace hardware over the internet. I repeat. Do not do business with ace hardware over the internet. I ordered a grill that supposedly came with free shipping and assembly. Because my local ace store did not for some reason participate in the offer, I was told that I would have to pay shipping. I then told them that I wanted to cancel my order. I was then told that I could not, even though the order had not shipped. I was told to simply refuse to accept the order when it arrived. I did that two weeks ago. After not hearing from them I checked to see if they had credited my card. Of course not! I then sent them a series of emails and have received not one response. Their customer service line is a total exercise in futility. I do like my local ace store, but as I said before do not do business with ace hardware over the internet! Jeff
Ace Hardware
-
Ordered a living assent fire pit on sale online
My order was cancelled with no explanation, so I called the store hoping to get a explanation why my order was cancelled. Lady said she would call and find out reason and call me back. Waited all day and no follow call that day. I called cooperate and was on hold fifteen minutes so I hung up. I called cooperate the next day and waited one hour and 15 minutes still no one picked up so I hung up the phone. Then I called the store back that I was to pick up the fire pit from and Lady said cooperate wouldn't call her back and she would not answer her calls either. Poor company to deal with and I vowed to not do business with ACE hardware ever again. Do not waste your time many better companies that want your business and will deliver or offer explanation. I did get a refund when order was cancelled only positive comment.
This review was chosen algorithmically as the most valued customer feedback.
I have been an Ace hardware customer for over 15 years and cannot even begin to tell you how much money I've spent at Ace from paint to lumber to home improvement needs and today at the Ace hardware store in Portola California I was disrespected, talked down to was treated extremely rude and was embarrassed in front of a full store of people. I have never...
Read full review of Ace Hardware
Ace Hardware
-
Paid for product but have not received order
I placed on online order with Ace Hardware on 4/15/2020, I received a confirmation email stating my order would be available for pick up on 4/20/2020. Today is 4/28/2020 and I still have not received my order nor has anyone from Ace Hardware given me any information as to when I might receive. I have sent multiple emails that have gone unanswered and spent over an hour on hold and once I finally spoke with a representative, He was rude and still was not able to tell me where my order is. Whatever happened to real customer service and people that actually cared about their customers?
This review was chosen algorithmically as the most valued customer feedback.
This morning I was forced to go out and make a copy of a work door key. This Ace was closest to my home, so decided to get a key made there. Pleasantly surprised to see plexy glass around the cashier as I walked in the door! But after that, was my nightmare. Lady with her newborn and kids running around isles. No signage up, or taped distance lines by the...
Read full review of Ace Hardware
We are here to help
16 years' experience in successful complaint resolution
Each complaint is handled individually by highly qualified experts
Honest and unbiased reviews
Last but not least, all our services are absolutely free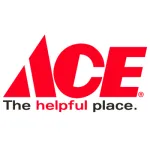 Ace Hardware contacts