Overview of Home Depot customer experience
Home Depot has been receiving a lot of negative feedback from its customers lately. Many people have complained about the poor customer service they received from the company. Some customers have also reported that the products they purchased from Home Depot were of poor quality and did not meet their expectations. Additionally, there have been complaints about the company's delivery and shipping services, with some customers reporting that their orders were delayed or never arrived at all. Overall, Home Depot seems to be struggling to meet the expectations of its customers, and many people are dissatisfied with the company's products and services.
Home Depot complaints
2366
Newest Home Depot complaints
Scam
On November 14 - 16,2023 I was contacted by a person who told me that there was activity on my account and that the people using it were spending it on sex trafficking and pornography. I could lose my social security number if I don;t comply. I was to take cash (in total $28,000) and buy gift cards from your store. I did so in $2000 cards.They said they were watching me. They made me fearful about what was going to happen to me. I reported the card numbers to the person on the phone with the pin numbers. I began to realize this was a scam but I was scared about what they would do.

I took cash from two other Fifth Third Banks $10,000 and another $10,000. I bought cards from Home Depots in the area. I have all the cards and receipts. I am hoping that you will assist me in getting some of this money back through your insurance or through checking if the cards have been used. I filed apolice report JG518914

Please help me.
Desired outcome: recoop some of the money so I can pay bills
dishwasher
ref ORDER #[protected]

on October 11 2023 I bough a dish washer SAMSUNG DW80J3020US

1.- the dishwasher was supposed to be delivered 0n October 19 but it was delated for around one week later?

2.- the dishwasher malfunction after one month of use, I took a long time for a technician to come to my home, and in his opinion there was nothing wrong but the problem continue the technician came back and try to tell me again there was nothing wrong with the machine so I insisted so he is supposed to get the part to be replaced? I BEEN WITHOUT MY DISHWASHER FOR ANOTHER FEW WEEKS

i FEEL LIKE RETURNING THE DISHWASHER

CAN YOU HELP ME PLEASE

HECTOR MACHUCA
Desired outcome: RETURN IT
Cub cadet zero turn inventory.
Good day, my complaint is on inventory shown on the Home Depot site in the US Virgin Islands St. Croix. On the site is shown to have four Cub cadet 50 inch cut machines when asked over the phone or in person there were different stories. For example, first story was the machines were damaged that is why they never made it to floor. Story number two they needed to be assembled before being sold. Three there were none in stock and Home Depot may not be selling cub cadets anymore. So why show you still have in stock?
Desired outcome: If indeed there is any in stock put them out for sale.None in stock show out of stock online so that the costumers dont have to waste time and frustration.
Is Home Depot legit?
Home Depot earns 91% level of Trustworthiness
SAFETY NOTICE: ComplaintsBoard has analyzed Home Depot and determined that it has perfect credibility and is completely trustworthy, with a legitimacy rating of 91%.
We found clear and detailed contact information for Home Depot. The company provides a physical address, 10 phone numbers, and 2 emails, as well as 4 social media accounts. This demonstrates a commitment to customer service and transparency, which is a positive sign for building trust with customers.
Home Depot has received 2 positive reviews on our site. This is a good sign and indicates a safe and reliable experience for customers who choose to work with the company.
Homedepot.com has a valid SSL certificate, which indicates that the website is secure and trustworthy. Look for the padlock icon in the browser and the "https" prefix in the URL to confirm that the website is using SSL.
Our scan shows Home Depot website is free from malware and phishing activities, which are types of online threats that can include viruses, worms, Trojan horses, ransomware, and other malicious code, as social engineering tactics used to trick users into sharing their personal information.
We looked up Home Depot and found that the website is receiving a high amount of traffic. This could be a sign of a popular and trustworthy website, but it is still important to exercise caution and verify the legitimacy of the site before sharing any personal or financial information
However ComplaintsBoard has detected that:
While Home Depot has a high level of trust, our investigation has revealed that the company's complaint resolution process is inadequate and ineffective. As a result, only 9% of 2364 complaints are resolved. The support team may have poor customer service skills, lack of training, or not be well-equipped to handle customer complaints.
There was some difficulty in evaluating or examining the information or data present on the homedepot.com. This could be due to technical issues, limited access, or website may be temporarily down for maintenance or experiencing technical difficulties.
We conducted a search on social media and found several negative reviews related to Home Depot. These reviews may indicate issues with the company's products, services, or customer support. It is important to thoroughly research the company and its offerings before making any purchases to avoid any potential risks.
Our Verdict: Home Depot is highly recommended company, but beware of poor customer service. Their 9% Resolve Complaints rating is a cause for concern. We advise using their services securely and reviewing complaints beforehand.
LG refrigerator
I bought the LG refrigerator on 11/20/2023 with a promise date of delivery on 11/30/2023. As of this date 11/30/2023 I did not receive a call that this refrigerator would not be delivered. Called the delivery number this morning asking what was to be the delivery time this morning and was instructed that I would not get it today and they could not give me a new delivery date. I told them my refrigerator was empty and had a party planned this Saturday 12/2/2023 and had no way to store food. When I asked for the corporate number the phone went on hold and came back later with a survey. I need this to be resolved as quickly as possible.
Desired outcome: Please replace with upgrade or find me a refrigerator
This review was chosen algorithmically as the most valued customer feedback.
Adding wall, base cabinets and pantry along with countertop in laundry room. Base and wall cabinets came in a timely manner and in good condition. Had to wait for pantry and countertop. I had to have 3 pantry cabinets delivered before having one that could be fixed. The first 2 were crushed, one on the side, the other in the back, with a door twisted off...
Read full review of Home Depot
This review was chosen algorithmically as the most valued customer feedback.
Made purchase of complete bathroom tub and surround. Pick it up it was defect. Purchase was returned but was not in stock to reorder in time for installation with construction crew. Was to receive a $50.00 for opening a Home Depot credit card. Made another purchase of a microwave which was put on the Home Depot credit card. Received item assuming that the...
Read full review of Home Depot and 1 comment
This review was chosen algorithmically as the most valued customer feedback.
I purchased an LG refrigerator from Home Depot in 2016. I also purchased the extended warranty. Yesterday, Nov. 26th.2023 my refrigerator stopped working. Upper section was room temperature and the freezer would not freeze. Today, I called for service on the LG. I had to wait almost 20 min. to speak to someone. I kept getting transfered from one voice mail...
Read full review of Home Depot and 1 comment
This review was chosen algorithmically as the most valued customer feedback.
Dear Sir/Madam, I am writing to bring to your attention a matter of potential fraud within the Home Depot Pro Xtra program. As a long-standing and loyal customer of Home Depot under the company name Meadowcreek, it has come to my attention that the reward points accrued over the course of several years appear to have been credited to an unauthorized...
Read full review of Home Depot and 1 comment
Cook Top
Companie advertising. Don't believe any of it. They promote their online entity. If you have a complaint returns are no problem . Outright lie. No problem on anything except Appliance. They don't accept returns on anything unless it was damaged in shipping. Then you have 48 hrs to inform them. Cook Tops microwaves etc. They don't accept anything that is not damaged. If it is wrong unit wrong Amperage or changed your mind. Though You bought it you own it All other outlets give you 30 days to a year Not Home Depot
Desired outcome: Return or exchange refund
This review was chosen algorithmically as the most valued customer feedback.
We had our dining and living room done with Lifetime Flooring. Installed these two rooms 10/5/22. We had issues with the installers. They did a horrible job. 4 years earlier we had the kitchen done and we were very pleased with Lifetime flooring. We were trying to reach Rita since July/23. No one ever picks up phone in Auburn, NY flooring when transferred...
Read full review of Home Depot
Delivery
I purchased a dishwasher on Monday Nov 13th and was told a delivery date of Thursday Nov 16th, I checked the tracking about noon and it was out for delivery. I later received an email telling me that my dishwasher could not be delivered today. I called to get a new delivery schedule and was told that Monday was my new date and when I asked why I could not get my delivery on Friday I was told that Friday was booked up. I don't understand how Friday can be booked up when Thursday deliveries have not been completed. This is not the first time that I have a problem with deliveries with Home Depot products.
Desired outcome: Deliver my dishwasher on Friday November 17th
This review was chosen algorithmically as the most valued customer feedback.
We had a simple carpeting job, but they took over 3 months to get the right measurements, and had to come out 3 times and none of the measurements were the same. Then when we finally were able to have the carpet come in and ready to be installed, the morning they came, the installer figured out the Home Depot got it wrong and said there isn't enough carpet...
Read full review of Home Depot and 1 comment
This review was chosen algorithmically as the most valued customer feedback.
I, Mildred Carneal, purchased this refrigerator at your Home Depot located in Wadsworth Ohio 44281, on October 4, 2023. I wanted a stainless steel so they could not deliver until October 20th. I was ok with that. It was delivered and plugged in and was working. Before the 48 hours were up I noticed the light inside did not stay on, rather it flickered on...
Read full review of Home Depot and 1 comment
This review was chosen algorithmically as the most valued customer feedback.
I'm writing to express my exasperation with Home Depot Customer Service yesterday at the store in Countryside, IL. Order # H1983-240405. My husband and I purchased an entire suite of LG ThinQ kitchen appliances that were delivered in part on Saturday, November 4th . The dishwasher was not delivered because it was damaged, it was never even taken out of the...
Read full review of Home Depot and 1 comment
skuc1009529437
Went to Gastonia, NC store today. I wanted to purchase the item: sku #[protected], 4 foot Animated Mickey Mouse. The store was out of stock, as well as 35 other stores I researched. I asked if the display model could be sold and was told "no, it is too early in the season". They also said "they would not be getting anymore in stock". Why does every store that I researched have them on display, but none available, and none available on line, and won't sell the display? I feel this is very unfair advertising.

Please respond to: Julie Hunter, email address: [protected]@gmail.com

Thank you.
Desired outcome: I want to purchase the 4ft Animated Mickey Mouse, sku [protected].
Credit services
False advertising! They claim you will not be responsible for fraudulent charges but that is not true. I sadly knew the person that made the charges but I did not authorize him to use my card. He admitted to making the fraudulent charges on a police phone while in jail for other crimes. He contacted me to beg me not to press charges and apologized for stealing my authorized users card. Yet still the charges were deemed my responsibility!
Claimed loss: Approximately $3000
Desired outcome: Refund fraudulent charges
store credit card usage issue
Date: 11/7/23. We have a store credit card for about $154 that I received for a returned item about a month ago. I wanted cash instead of store credit, but lost that debate. So, we figured we would get 2 Home Depot cards for $50 each as Christmas presents for our 2 Daughters new homes. Much to my chagrin, I was told anything in the store could be purchased with the card, but not Home Depot cards. I can't believe that you would put a BS policy like that in place without advising the customer when first store credit received. The cards would be used to purchase things for our kids homes, meaning the cash comes back to you anyway. I can understand cards not associated with Home Depot which are also sold there, but as a long time customer and credit card holder, we are deeply disappointed and feeling we are being shafted. Things like this is what drives me to Lowe's.
Desired outcome: Change this BS policy for Home Depot cards only and do it prior to Christmas. This store credit is useless to me as there is nothing I need much less spend $150 for.
Store in North Lauderdale, FL
The customer service in this store has been poor for a while and just continues to get worse. Went to purchase a circular saw but after being scolded by the employee servicing the area for interrupting him and then not being able to get any other assistance I left the store. I needed assistance because the saws are locked up. I then went to Lowes and purchased the saw. At Lowes you are treated like a customer not an inconvenience.

I have been shopping more and more at Lowes and Ace Hardware due to the very poor quality of customer service at this store even though your store is closer to my home.

In addition I noticed the very low quantity of circular saws on hand. About a third were out of stock and the others only had one available.
Order of sink and toliet
I orders a sink and a toilet/ the whole process has been nothing but confusion. The order arrived damaged. Ups was to call me pick order up without my consequent.

Can't get a rep on the phone. On hold on text 2- min.

No one knows anything. Can't take my info own/ have to re order. Can't get receipt credit on original order. Spent a week working on this crap.

Text 20 min impossible phone system. Email does not work. No corporate number. Rude rep
Desired outcome: my order completed correctly. speak to someone
This review was chosen algorithmically as the most valued customer feedback.
I ordered over $1500.00 worth of materials for a project that was being done at my house. The materials were scheduled to be delivered to my house on 10/08/2023. I received an e mail saying it will be delivered on time. I called that morning to make sure it will be here. (I had a builder on the job site.) I was assured that it will be delivered that day...
Read full review of Home Depot
Collect Your Trust Badge
Be recognized for outstanding customer service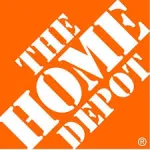 Home Depot

contacts
We are here to help
19 years' experience in successful complaint resolution
Each complaint is handled individually by highly qualified experts
Honest and unbiased reviews
Last but not least, all our services are absolutely free