Builders Warehouse complaints
148
Builders Warehouse
-
Payment of account
I have open an account at Builders warehouse at Phola park in 2018, I took some items that cost almost R5000, since then I've been paying regularly, recently when I'm paying the balance doesnt change of lately. When I'm asking from the shop they say they also dont know, Ive requested to speak to the store manager but they want me to speak to the manager. My account is 6010242100000854447
Desired outcome: I want to settle my account and start afresh
This review was chosen algorithmically as the most valued customer feedback.
Good day I have been shopping at Builders Woodlands all week, but Friday 29 April 2022 I went again to buy more spraypaint. There's been discounts all week on the spray paints etc. My total spending at Builders this week was R2825. 80 (but that's not the point. This specific spray paint was marked down from R175 to R145, I bought 2 of them this specific...
Read full review
This review was chosen algorithmically as the most valued customer feedback.
On 2/12/2021 I bought a Ryobi 4stroke blower from Builders warehouse. My problem is with Ryobi not with Builders wsrehouse. Since I bought it, it gave starting problems. I took the Ryobi back to Builders warehouse they send it to Ryobi on the 29/12/2021. We had to wait till the midst of January 2022 to collect the Ryobi blower my husband struggles for 7day...
Read full review
Builders Warehouse
-
Bad Store Management
On 2022-03-26 i went to Builders in George to collect my new card. I waited 15 minutes before i was assisted. I explained i was there to collect my card, but the clerks at the info desk said they dont give cards. I told them i received an sms saying i could collect my card. The African lady told be they give only pensioners card. She told me that the only person working with the rcs cards is on lunch there is no one who can assist me. I told her again its not a new application. After half an hour of explaining, my husband ask to speak to the manager. We explained to the manager which already had an attitude. The more we explained we alreadt have an rcs card the less she listened to us. Telling us her staff already apologized yo us. I asked her when did they apologize and told me i am confused as rcs and builders have the same card. I told her i know builders have are part of rcs but we applied also for the builders card and we have our own reasons why. No this African lady tried to explain to another assistant we apparently dont know the difference so i told her we know and then she told us she is not talking to us. I told her she is rude and she has incompetent stuff. Eventually we got the card. We just turned our backs when another white couple went to pick up their card and they did bot get the same treatment. We never want to visit Builders at George again. They are incompetent, and while we were standing there another African lady told us they are used to the treatment they received there. Wow i cannot believe it.
Desired outcome: These staff really need training as well as their manager. They dont care about customers at all.
Builders Warehouse
-
5500 ryobi generator
On the 13th I went to Makro Edenvale to buy 5500 generator due to my loadshedding need at my house. Unfortunately after using it once I got complains that it's too noisy for the neighborhood I'm staying at. I then decided to take it back because this means it will very difficult to use it where I stay. I found a lady called Maake at the Edenvale branch whom I refused to help me because she says I already put petrol in the generator. I asked how I would have known the noise it makes if I did not try it by starting it at home?

I felt I was not treated fairly taking into account that it was still within 15 days with original receipts in place.

I am escalating this matter to top management to intervene because this means I was sold something that does not suit my needs due to where I stay.
Desired outcome: To be refunded my money to go and look for a inverter(something more quieter)
Builders Warehouse
-
Builders warehouse, deliveries
Today I visited Builders express in clearview krugersdorp, I wanted to buy timber to be delivered to my house which is in the area, but was told they cannot do this unless I have a builders card. This to me is bad business practice and are forcing clients to open a builders card that attract a monthly service fee, which is a passive form of income at the expense of the client, to me this is contra good business practice
Desired outcome: Builders need to review their policy on this as this will lead to reduce income and eventually job losses which is bad for our economy
This review was chosen algorithmically as the most valued customer feedback.
I have on numerous occasions highlighted that the pricing at Builders express Florida glen is incorrect. On more than 10 occasions have I been overcharged at least 10 Rand extra on small items. Today 04/03/2022 I went there again to buy HTH a pool broom/Brush and a aluminium pool pole. The price on the aluminium pole was listed as R260 and after I paid I...
Read full review
This review was chosen algorithmically as the most valued customer feedback.
Builders Warehouse Faerie Glen is the worst on Customer Service! I realised when I got home that I don't have and item which I had paid for and when I returned to the store because I think it might have been left on the till they informed me that they cannot assist as I had packed the items myself according to the camera footage. My problem is I might...
Read full review
Builders Warehouse
-
Poor service/Rude Manager
Complaint

20 Feb 2022, app 13h30: Accompanied a friend to return defective chairs at Builders Kempton Park. I fell off a chair on 13 Feb 2022 breaking the chair leg. My first concern is around the quality of the product and the fear that someone could get seriously injured from a fall. My second complaint is regarding the manager. He had no interest in the poor quality of chairs, but found my fall extremely funny asking me if my legs were in the air when I fell, he kept laughing asking me where I got hurt and looking at me as if expecting me to show him an injury. This was total lack of respect for a women or anyone that walks into your store. Later, he told me that he was not talking to me when I tried explaining to my friend that a credit card was not required for a refund as it was an online purchase. He then said to my friend no credit card, no return. When we got the credit card to the store, it was not required. The manager not once apologized for his rudeness nor for the lie regarding the credit card.
Desired outcome: Investigate the quality of the product. Train your managers on Professional etiquette, Respect for customers, To listen and Company policy in terms of refunds.
Builders Warehouse
-
Faulty or Fraudulant POS System Fourways Store 13 Feb 22 , 9:18 am
My card was declined twice. The first time when I just inserted my card into the POS, i did not even touch the machine. The second time, the slip said declined , SMS said approved . I instead they call ABSA bank, the bank said the transaction was approved. They instead they will only release the goods only once the slip say approved. It could mean multiple swipes. Its up to me to get my money back from the bank.

I was treated like criminal. I am aware we live in a very corrupt country lead by our government. Hence why I believe Builders treats its customers like criminals.

Maybe your POS system has fraud on the back end of it , like card reader skimming? Have a open mind, not the closed one like today.
Desired outcome: Stop treating customers like criminals. Check POS system for card skimming card readers.
Builders Warehouse
-
Pathetic Service - PLEASE HELP
I wish to bring a matter to your attention, namely that I placed an order via the builders website, and fully paid (Order number: 2014197408 ) and am currently experiencing very pathetic service in obtaining my delivery.

At thai stage, my experience entails::

A. Receiving no feedback from the store as to the status of the paid order;

B. Phoning customer service numerous times, with no real feedback on teh status of the order;

C. I went in physically to the store today, and the staff advised me,that they do not know how to process the order...

At this stage, the order was set to be delivered and installed on the 2 February 2022, however I have not received delivery or confirmation as to when this will happen.

Additionally, I was told by Nadeem who I have cc''d in email that the installation date as reflected is not suppose to reflect on builder warehouse software... (Attached - marked 2/02/2022)

I am therefore reaching out to you now - in order to obtain clarification and assistance in receiving my paid order please.

Please could you kindly revert back?

Thank you

Imraan

083 521 0232
Desired outcome: Please kindly provide my product which I have paid for
Builders Warehouse
-
Builders warehouse online
I made a purchase on the online store of some products (witch was shown that it is in stock) made payment with my credit card..30min later I was phoned and told that there is no stock and that order will be canceled.. I then received an email stating that I will be refunded inediatly because I made a credit card payment.. However it is now 10 days and counting including 2 phone calls to the customer support centre and no refund to date..
Quick to take your money but cant pay you back if the problem is lying on tbeir side due to no stock even though the online portole shows there is stock..
Desired outcome: Want my refund
Builders Warehouse
-
Refund. Poor service and incompetant staff
I bought product online in Oct 2021. Product defective and I requested a refund in Oct. I called 17 times and sent 12 follow-up emails but NO response. Every time I call to follow up, the callcentre agents cut the call because they do not know what to do. I requested to lodge a complaint, which the refuse to log. They refuse to give me name of manager or email address. Uts Jan 2022 and still no one has called me back or responded to any of my emails.
Builders are the worst store to buy from, your staff are incompetent and useless. Your email address is just as useless as you fail to respond to queries.
Poor service and pathetic customer service.
Desired outcome: I want my refund
Builders Warehouse
-
Loading of goods
I bought today bricks and building sand from builders in castle gate. A relatively new store. But the people working there are incompetent and rude. I had to load my own bricks and building sand that I purchased. There was only one staff member loading and asked me to help him load the bricks... By the time he put on his gloves, I had already loaded half the load. Then, when I asked where the building sand was, he looked confused at me. Again, I loaded my own building sand. Not much, only four bags. When I complained to the manager. She asked me where my slip is and just looked surprised at me. I informed her that from now on I will be buying from chamberlains my goods, as they at least load whatever is purchased from them for you. Builder's staff is useless and ignorant and think they do one a favor. Well now you have one less customer and I will be telling all my friends and colleagues about how useless they are.
Builders Warehouse
-
Service
Builders Express Edenvale. Waited in the queue to pay for over 12 minutes. Only 1 person at tills and another dragging her feet to go and sort out an issue with incorrect labeling. Gave up and went down the road to Leroy Merlin. It was like being in a first world store. Super slick and organized. Service at Builders is always slack and so I doubt I will be visiting your stores in the future.
Builders Warehouse
-
Boards department sunningdale
Hey guys Your service is really the worst I've had in a long time. I generally try not to give bad reviews unless the service is really shocking. I sent a cutting list to be quoted and nobody replied to my email. I then couldn't get through to the manager in the boards' department. Every time I was transferred from the switchboard nobody answered the phone. I went to the branch this morning to finally put in the order only to be told that the systems are offline and they would need to log a call with the IT department and it could take up to 2 weeks to have the problem sorted out.
I then called 0860144794 to find another branch only to listen to advertising and music. You do not respect your customers' time or airtime. If you want to waste my time and resources in this way then at least have a toll-free number.

I will go out of my way to find other hardware stores to support from now on because you really don't deserve your clients business.
Builders Warehouse
-
Poor Service
Contacted the call center 6 times to get hold of the store in Umhlanga as customers are unable to contact the store directly. Each time I get promised to be routed to the store but the call disconnects. I was then promised to be called back. Nothing happens. I called back and asked for the manager / asked the manager to return my call which was also unsuccessful.
Builders Warehouse
-
Bennett Read Hydro 15 Vacuum Cleaner Not Received
Product was purchased on 17 January 2021 at Builders Warehouse in George.
Vacuum stopped working and product was returned on 28th October 2021 to Builders Warehouse, George.
Acknowledgement of receipt of goods number: 99886.
Up to now, I haven't received any feedback on this. And would like a refund or a replacement of the product as soon as possible.
Desired outcome: Refund / replacement
Builders Warehouse
-
All service
I purchased products on the Wednesday 8/12/2021. With an agreement that it will be delivered before or on Friday 10/12/2021. Thus 2 day's... On Friday I phoned customer service twice and even they couldn't get thru to Secunda store to find out what's happening to my order...
Saturday 11/12/2021 I went to the Secunda store @ 10 to asked for a refund as they haven't even begin to proses my order for delivery, , from the customer service desk I were send to the dispatch desk to cancel my order, send to the customer service desk and they wanted me to buy something else as the refund were placed on my builders card.. when I asked for a direct EFT or cash I were send to the tills. From there I were send to the manager @ the customer service desk etc., etc. Thus for a 5 min purchase it took an HOUR before I got my refund eventually..
I promised myself event if I had to pay more for something from any other place than Builders Secunda I will never buy anything from them again.. I will discourage anyone living in Secunda to make use of Builder Secunda in any way or form...
Desired outcome: None . Useless management/ Place. Disgrace to the franchise..
Builders Warehouse
-
Service delivery
Good day,

I purchased an oven online from Builders Warehouse Strubens Valley which is the nearest store to my home. The order was paid for with delivery. However, the reporting manager at Strubens Valley store reallocates my order to a store much further from my home and cancels delivery and installation. I have called, emailed letft several messages but I still do not have an answer as to where is the oven. Apparently, the order is marked as complete. The ''manager'' Strubens Valley admits he doesn't know the area and he thought the other store was nearer to my home. Perhaps Builders should train there managers to use google maps? Mr Naicker at the Strubens store really is in over his head. My order number is 2012198502. All I want is confirmation that the oven will be delivered and installed. I am getting the run aroung. I personally went to the store he Thishan Naicker promised to call me back but he doesn't keep to his word. I am disappointed.
We are here to help
16 years' experience in successful complaint resolution
Each complaint is handled individually by highly qualified experts
Honest and unbiased reviews
Last but not least, all our services are absolutely free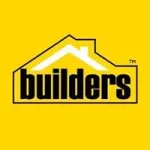 Builders Warehouse contacts