LuckyLand Slots complaints
72
This review was chosen algorithmically as the most valued customer feedback.
This site is a blatant scam. Each time you make a new account- you will win. Every single time. Now continue to play and you will be drained and then you add more money. This site is operating on a bait and switch illegal gambling tactic. They issue a win to all new players- to suck you in. From that point you will not win after that. I have 60...
Read full review
LuckyLand Slots
-
Ripoff; Scam
I cashed out my first redemption May 5th and was approved after submitting all the documents. I inquired today (May 10th) to see if the cash out was sent to my bank because they are pretty fast and as of today still no funds. I had been emailing Lucky Land since 7am. First, it took hours to get a reply, and everybody was stating something different. I was told that my email changed on May 7th, which I didn't do and that cash out was rewarded for two 100.00 gift cards. I did not play on May 7th nor did I win. I was later told (hours later) that my email was changed and the redemption from the 5th was canceled and 100.00 was used from the redemption 20 times and the rest cashed out for two gift cards. From the chart they sent me all of this happened within two minutes. I just don't understand. I am really considering filing a suit. I worked hard for what was rightfully mine and spent a lot of money. I don't play a lot and just joined in April.
Desired outcome: I just want my money back and I will never play on this site again.
LuckyLand Slots
-
Refusing to payout!!!
I started playing on Chumba.com and was told after a few redemption that I had to provided tons of additional information but not sure why. I felt it was extremely to much personal information and was totally uncalled for. They wanted to know where my money came from and when I get it. They told me I was not going to be able to be on the site that they were going to suspended my account if I did not provide them the information requested. They gave me a limit and 30 days or so to play before they would suspended my account.

So, I thought I would go to another site Luckyland and play on that site. All they requested was my checking acct information for my redemption, which I provided, which was $6,707.55 after playing a lot more than that. I logged on to check on the progress of my redemption and the account was deactivated. Come to find out that they are sister companies with Chumba. Now to make it clear I requested my redemption before my account was deactivated on both Chumba and Luckyland. Luckyland is now refusing to redeem my request and are holding my $6,707.55 redemption as hostage to fill out all the additional information. In my opinion is there way to get people that cash out off the site.
Desired outcome: I want my $6,707.55 The amount of information they are requesting is way out of line. They do not need to know when my dad passed away or when I received my inheritance or how much, it is my money.
LuckyLand Slots
-
Took 19.99 5 times out of my account and 9.99 one time that wasn't me e
Lucky land casino took 19.99 5 times out of my checking account and 9.99 also that wasn't me I don't play that much online gambling it was money I couldn't afford for y'all to take it was my bill money so I had returned bills due to this I spoke to someone already about the issue one time they said it would be refunded and still nothing I need my refund asap
Desired outcome: refund my money
LuckyLand Slots
-
Ripped off and scammed
When i emailed them, I was told when I asked about my 10,000 redemption (Saturday) that I cancelled it on Saturday (which I couldn't even get on the game because it kept kicking me off, plus I have email l and messenger proof showing I contacted them). They said 5,000 of it was used for gift cards (which I never redeem for because I don't use them) and the other 5,000 was used for a game I've only ever played once. They won't show me proof of all of this when I have all the proof on my phone that I have sent them. Plus they deactivated my account. Sounds weird. This doesn't make sense. I have all the proof to show I didn't use it yet they still won't show me proof.

Few things:

A. I redeemed the 10,000 and got an email saying they received it. I then got an email saying approved and sent for payment which was at 330 am on Saturday. I neVer got an email saying that the 10,000 was cancelled or I would have said something to them about it.

B. I never would use gift cards as payment but even if I did why didn't I get emails about my gift cards?

C. I wasn't on my phone on sat at 648pm because I was playing softball plus I can't log in when I don't have WiFi and even if I have WiFi it barely works.

D. I had money from the tournament I won and used that and never touched my 10,000 that was pending.

E. ZERO proof showing this was even me. There is no way I could have done it and I have witnesses.
Desired outcome: I just want the 10,000 SC I deserved.
LuckyLand Slots
-
Deposited alot of money
So ive been playing luckyland for a few weeks now with no issues buying sweep coins which are purchased for intent of if you win I can redeem for cash in to my verified bank account. Govy Id and bank statement which i sent many times to them through email. When o tried to redeem $900 winnings

I kept getting responses that they were working on it. Then came back with they couldn't verify me because my facebbook screen name doesnt match my real name
Desired outcome: I want all my cash money refunded because from buying sweeps coins since basically it turned into just game money. I have. Free slot apps for that
LuckyLand Slots
-
Unauthorized charges
I signed myself off of all the online sites about 6 months ago and out of no where I have multiple charges on my card. My child played the game. What I don't appreciate is the fact that I banned myself from chumba and pulz and luckyland and yet they steal money from my debit card... lots of money for months now. The customer service agent sent me an email that said there terms and user agreement... well I ain't a user if I signed myself off now am i? I? SMH need my money back
Desired outcome: Refunded and account closed
LuckyLand Slots
-
Payment not received
Luckyland Casino has been giving me the run around about paying me the $130 I won and seems to not want to pay me and not want to deposit it in my bank account. They keep saying it takes 3 to 7 days then 10 days then now it's going to be 15 days well I have all the emails that keep contradicting everything and their stories aren't matching up . So I've filed a complaint with the Better Business Bureau because this is a total rip off . You can't do people this way especially loyal players so I guess you're people are pocketing the money
LuckyLand Slots
-
I believe luckyland slots have a way of bypassing the lottery monitoring system
Since I started playing luckland slots I started realizing by counting my spins and the chances of winning are about 15% which is extremely low according to lottery records of about 95 to 98% payouts which is standard for online gaming if they are truly monitored as a game of chance by the lottery something is definitely wrong i've complained a few times for being cheated and it went nowhere i'll mention a few one game I was playing I had 3 wild coins in a row which pays double then the game stared to goof up when I reported it they told me it paid two cents that's a lie another game I had a total of 24 free spins and the payout was zero I really wish someone will investigate this game site and see how they are cheating the people. Thank you unhappy game player
LuckyLand Slots
-
Redemption
I been playing luckyland slots for over a year I cashed out 900 dollars last week and they sent it back to my luckyland slots account instead of my bank account I sent them numerous emails and I get the same feedback their asking me to verify my identity I sent them a screen shot of redemption approval they did not give me any positive feedback I hope this matter can be resolved in a timely manner
LuckyLand Slots
-
They stole my money from me literally
Lucky land took my account that I had just won 7, 000$ and they promised I will get my money then the next day they say I have multiple accounts which I only have 1 account I was on level 60. Im sooooo 😡 they won't give me my money back or my winnings. I feel like I just got robbed seriously omg can't believe I have every shred of evidence to proof my case. Lucky land is a scam and fraudulent until they give me my money.
Desired outcome: Lucky Land And chumba Are Scammer's and fraudulent
LuckyLand Slots
-
Site is a total ripoff
Site claims to use random number generator. This is a total lie. The games are obviously rigged I have brought their to their attention as certain symbols don't even appear on reels that would even let you have a chance to win. Spent over $500 over 12, 000 spins without a single bonus. People there are rude. If you make any complaints on their Facebook they block you. I want refunded for any money I have spent on this site. They are very misleading and downright evil.
Desired outcome: Site banned. Money returned
LuckyLand Slots
-
Account/redemption
I just barley start playing the game as of 11/06/21 and ironically won a total of $2000. I go to cash out and provide them with the requested documents. Then all of a sudden I get an email from them stating that all my winnings have been confiscated and all my accounts have been closed. What accounts I only have one then turn around and tell me not to create another one as it wll be closed too. This is ridiculous is this how business is done someone wins and there not willing to pay so they make up a reason to close your account.
Desired outcome: I want my $2000.00
LuckyLand Slots
-
Unauthorized payment
Unauthorized payment from my debit card I have an authorized payment on my card from your company that I did not make I would like this problem resolved and I'm on my way back now
LuckyLand Slots
-
Won't verify my account.
I had played for months spent thousands of dollars. Never cashedout but they want me to verify my account after months of playing and dropping a thousand dollars. I sent them bank statements my state ID over and over and they wouldn't verify my account. Shouldn't they verify your account before you lose your money? And what are they doing with all my personal documents?
Desired outcome: My money back
LuckyLand Slots
-
Deducting from my account without authorization
I have never had such a horrible online gambling experience such as Luckyland Casino. They have taken over 700 dollars of mine out of my checking account. And when I call customer service no answer. But they contact me via email telling me that they are fair and that I made the deposits. I absolutely did not allow them to deduct from my account I'm going to contact everyone I can to get this So called Luckyland casino shut down or even just to operate professionally and no commit criminal acts to take money from innocent people .
Desired outcome: Help in regards to this matter
LuckyLand Slots
-
Illegal gambling online casino
I have put over 2400 dollars into this casino and have had not a single payout from this casino. Literally 40 spins at 5 dollars a spin not a single dollar. I have never experienced anything like this casino. They need to be investigated. I mean I could set some criminal casino as theres up and take everyone's money. But that's not me. But I'm going to find out how this criminal casino Luckyland is allowed to get away with this.
LuckyLand Slots
-
Online slots
I won this game after playing and losing a grand or so. I finally won and they claim a visual error not a malfunction or glitch or voided play a visual error. Its been going on since aug 4th their. All I hear from them is"specialist team is reviewing it an I can rest assured to hear from them." I just want what I am owed.
Their support team never answers my questions an I feel abused and robbed
Desired outcome: What I am owed
LuckyLand Slots
-
Lucky land stole money from my bank account
Hello my name is Amanda Santiago, On Sept 4, 2021 money was stolen from my bank account and no one has helped me from LuckyLand to get it back. I had to cancel my debit card and fill fraud on my accounts. No one is helping me from LuckyLand and I have to wait a month until I can actually get my money back. All they did was deactivate my account and will not respond to any of my emails. I will never use LuckyLand slots again nor will I gamble again because this is what happened to me.
Desired outcome: Money back in my bank account
LuckyLand Slots
-
Luckland Slots
I opened an account right and then i deposited 1 dollar for 10 dollars it was a promotion they had and with that i won 100 dollars well i cashed out and they said it would take them 10 days after the 10th day i messaged them told them whats going on i havent received my deposit they replied and i have all the messages in my email saved they said the reversed my deposit because they are looking into my verified information and they deactivated my account i just want my rightfully earned money can someone help me or direct me to a lawer. Please my email is [email protected] thanks lets stop these scammers before they scam other people.
We are here to help
16 years' experience in successful complaint resolution
Each complaint is handled individually by highly qualified experts
Honest and unbiased reviews
Last but not least, all our services are absolutely free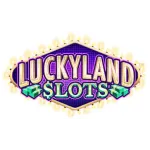 LuckyLand Slots contacts