Bergdorf Goodman complaints
46
This review was chosen algorithmically as the most valued customer feedback.
Customer service is non existent. I was trying to purchase a pair of shoes. The Women's shoe department NEVER answered its phone and they do not respond to messages. I scheduled 3 virtual meetings through Bergdorf's customer service and no response. Go elsewhere! Spend your money elsewhere.
Read full review of Bergdorf Goodman
Bergdorf Goodman
-
Return process
Bergdorf refused to accept my return even though the carrier delayed my package and the product reached outside the return window. This is clearly evident in the tracking information but agent refused to acknowledge. On top of that agent disconnected her line and put on music while.i.was still.making my case. Agent name is Augustine and she clearly needs training in customer service. She was highly impatient and was in a hurry to disconnect. I understand there is a policy but there is always a story and agents are supposed to review and refine their policy case by case.
Desired outcome: Be kind that is all it takes
Bergdorf Goodman
-
Emails
Hello, I have tried about twenty times to unsubscribe from your emails and they continue to enter my inbox at [protected]@icloud.com
I am told this is illegal to operate a system that does not successfully unsubscribe. I enjoy occasional shopping at Bergdorf Goodman however I do not want emails. Please fix this. I have not had this same trouble with other websites, and I am surprised it is happening with BG. I have had others in my office evaluate the unsubscribe process and we cannot determine an error on my part.
Desired outcome: an end to email communiciations regardind sales, new retail etc...
Bergdorf Goodman
-
Louboutin boots
Purchased a pair of Louboutin cameo boots on December 10, 2021 I received the boots on December 20, 2021 I wore my boots January 8, 2022 I noticed the bottom of the boots peeling looking very cheap. I called and talked to a customer service representative and was asked if I could send a picture of the boots to the email she provided me to see what her supervisor could do. Well while waiting on the phone for some type of resolution I was told by the representative that her supervisor looked at the photos and made the decision that the boots were normal wear. After $1700 on those boots I was very upset by what I was told. I will never purchase anything else from this store
Bergdorf Goodman
-
Bergdorf Goodman Service
I purchased a pair of black Manahlo Blahnik pumps for a birthday gift and received an email it was to be delivered via FedEx on December 8, 2021. On that date the package never arrived. I contacted customer service and was requested to "kindly await" a few more days for delivery. I waited a few more days and the package was never delivered. I contacted customer service multiple times and requested to speak with a supervisor. I was informed a supervisor would return my call after 24 hours. I never received a call. I contacted customer service again. I demanded to speak with a supervisor and cancelled my order. I requested a return label. I received no apology and a request to keep "such beautiful shoes! for 20% off." I declined. The very next day, I received a pair of shoes. The only problem is they were the wrong color: white. I am just speechless. I contacted customer service again to inform the company the wrong shoe color was sent to me and would be returned and request a copy of such documentation. No response as of yet. I will continue to attempt to reach them to document the wrong color to ensure proper refund.
Desired outcome: An apology from the CEO and a gift card
This review was chosen algorithmically as the most valued customer feedback.
Hello, I ordered a pair of Fendi sunglasses on 6/13/21. Model # Ff0457gs - BGS21_D41PR - (color Black) from Bergdorf Goodman in New York City. The purchase was made online. Within two months of owning the sunglasses, I noticed that the gold Fendi logo came off on the left hand side of the glasses and the logo is lost. The sunglasses were hardly worn and...
Read full review of Bergdorf Goodman
Bergdorf Goodman
-
Bergdorf's sent me a used/returned $2,650 Loewe bag!
November 13, 2021

I will never trust Bergdorf's with my luxury purchases -- ever again!

I ordered a NEW Loewe handbag ($2, 650) and received a used/returned monstrosity.

Unacceptable. Disgraceful.

I received a Loewe bag that was clearly used (and likely a return that they reshipped to me without proper quality assurance).

The handbag had:

a large dent in the bottom
a dent on the front bottom of the bag
a worn strap
a Neiman Marcus tag (not attached)
a Loewe tag (not attached) and torn

And the bag was not packaged correctly, no store packaging or boxing, just a flimsy transparent dust bag with some paper filling in a crumpled box.

Not properly wrapped. Nothing.

It's as if some sales girl fetched it from Neimans (also subpar) pulled it off the display and threw it in the box and shipped it off. The tags were crumpled and not attached which confirms it was definitely not a NEW bag. It had been used and returned.

I have spoken to a representative, received a pre-paid mailing label, and returned it monstrosity asap for a full refund.

Do not trust Bergdorfs with your online luxury purchases. They can't be bothered to send you a NEW (not used) handbag or package it properly.

-----------------
Note: I sent an email expressing my dissatisfaction and received a scripted email which said:

Dear XX,

Thank you for contacting Bergdorf Goodman. My name is XX, and I am happy to take care of you today with your damaged item for your order WB...

I sincerely apologizer for any disappointment that resulted from the way on how you received the lovely LOEWE Hammock Small Bag.

Upon reviewing your order, I just verified that the return label was sent to your email X, please check your spam or any other folder as it might be misdirected. Be sure to fill out your packing slip and enclose it with your return, or enclose a note stating your order number, name, address, the reason for the return, and directions for an exchange or refund. You will be notified by email once a credit has been issued to your account for the return. Returns take approximately 10 - 14 business days to be fully processed.

On the other hand, Your feedback is important to us and has been sent to the appropriate department. Our management team is always looking for new ways to improve our business. I apologize for any inconvenience this may cause you.

I again would like to thank you for contacting us. If there is anything else that we can do for you, please let us know. Have a wonderful day.
-----------------

As if I need an email explaining how to return a handbag. This falls flat. I will never again make purchases from Bergdorfs.
Desired outcome: FULL REFUND
Bergdorf Goodman
-
Canceled my Order and ruined two birthdays!
I ordered two gifts and even confirmed addresses with receivers on 9/16/2021. It said estimated delivery was 21st. And no other email was sent. In addition, I bought it during a gift card promotion (if you spend $500, you get $100 gift card) which ended on the 20th.
On the 21st I checked order status to see if it was delivered, only to find out that it was canceled. It was canceled because they couldn't verify information. But doesn't specify what kind of information. So i called customer service and he tells me it was canceled because the shipping address is wrong. But it's actually not wrong. That was the address I was given and I also checked it on google maps. It's also not an apartment or condo, it's a house in a suburban neighborhood.
Why I'm mad is that of course they notify me after promotion ends, and the fact that it takes them 4 days to let me know! The gift was time sensitive because my family member is moving out of the country the following week.
The customer service representative tells me there's nothing he can do except place a new order but without the promotion and cannot guarantee if the address with be verified and delivered on time.
This was my first time ordering from Bergdorf Goodman and too bad it's also my last. I will never shop from Bergdorf Goodman nor Neiman Marcus ever again and I will make sure to warn anybody I know not to order as well. By far the worst online order experience I've ever had! Thanks to this, I won't be able to give them my gift. Literally ruined my night and week. It's making me cry because I have to call them tomorrow to let them know not to wait for their packages.
Bergdorf Goodman
-
2 month shipping delay with no notification
On March 13th, I purchased 2 Keihl's moisturizers (order WB4372268463) from Bergdorf's with an estimated delivery date of April 2nd. I was willing to wait the long 3 week period.

Today (April 2nd) I called Bergdorf's customer service to check the status of my order and was informed it's on back order and won't be delivered until May 3rd. So, I have to wait not 3 weeks but 8 weeks for my order? That's totally unacceptable... I'm glad I called because I would not have known about the delay since I never received any notification from Bergdorf's.

Sadly, when I called, I spoke with Rubin, a snotty customer service representative who's attitude helped me to decide to just cancel my order... I'll buy elsewhere.

So much for up scale retailers...
Chris A
Desired outcome: not sure
Bergdorf Goodman
-
Stolen Package
I wished that I could give this company a negative -10 score. I ordered a special gift for my daughter who is currently approaching her milestone birthday from this company and I requested to have this delivered to my current home address that I have resided in from over 5 years (and Bergdorf has delivered to this before). But this incompetence company sent this package to the wrong mailing address. And, I had to do my own investigation, because Bergdorf's customer services department informed me that tracking this package, could 'take anywhere from 1-3 business days for them to investigate'. Not wanting to wait, because I knew the significance of this gift, I decided to call around and I was able to locate the building's rental company and I informed them that I item was delivered there by the company's own mistake. Understanding the high volume of thefts that have been occurring lately, especially when it comes to mailing packages, this agent called his own tenants to assist me with tracking down my package. Unfortunately, I received that telephone call 30 minutes later (that all honest and hard-working citizens hate to receive) that my package had been stolen. Feeling both disappointed and violated, I called Bergdorf's customer services to inform them that my package was stolen from the wrong delivery address, in which Bergdorf's customer services agent placed me on a belief hold to see, what my refund options were available this present time, since this package was stolen. After waiting for several minutes, this agent tried to explain to me that while, 'he is sympathetic that my package was stolen there is nothing more that he could do in this matter'. Feeling very confused from his response, I asked him, so I am obligated to pay for the item that was stolen from me', in which this agent replied, ' Yes, I will have to pay this item'.

What type of company sends a package to the wrong address and makes the customer pay for it?

This is beyond disrespectful and insulting that a "so-call" reputable company such as Bergdorf Goodman (c/o Neiman Marcus), would violate me for a second time, by demanding that I pay for an item that I never received. And I cannot afford to pay for this stolen item twice; plus, I must now make alternate decisions, so that I find and buy (WITH EXTRA MONEY THAT I DON'T HAVE), in order to buy my daughter her milestone gift.
I am truly disappointed with this company.
Bergdorf Goodman
-
Hollywood flawless filter
I ordered this 2 or more months ago when it was in stock and they told me it was in backorder. Well its still not in stock! Two months? This is ridiculous! If it were in backorder when I purchased I would have understood. However, it was not when I placed my order. I will not be doing this song and dance again. I have called and sent emails. They cant seem to tell me if it ever will be in stock. Do everyone a favor and dont sell what you dont have! Unbelievable.
This review was chosen algorithmically as the most valued customer feedback.
The floor manager of cosmetics in Bergdorf Goodman was terrible because she told me "Get out of here and never come back again" as the position of manager. What happened to me was last Saturday the sales associate of Sisley cosmetics gave me a floor sample for eyeliner twice and she used BG sore credit card for the purchase without my permission and I...
Read full review of Bergdorf Goodman
This review was chosen algorithmically as the most valued customer feedback.
My husband bought me a Saint Laurent bag for Christmas. He ordered it online. After receiving the Christmas gift I decided I wanted another type of Saint Laurent bag instead. We called the customer service line and they said to send back the bag via their return instructions and then purchase another one online. We put the bag in the box and shipped back to...
Read full review of Bergdorf Goodman
This review was chosen algorithmically as the most valued customer feedback.
On 9/1/2018 I sent back a pair of pants, that I bought on line.I contacted them before that.I paid for return shipping. I was told that the refund will take up to 10days. After 10 days I followed up.No gift card was received. The customer service stated that gift card was mailed to me, address confirmed, on 9/11/2018. I never received it, so asked to cancel...
Read full review of Bergdorf Goodman
This review was chosen algorithmically as the most valued customer feedback.
I waited for half year to get the beauty event which can take you 200 off when you spend 1000. I placed my order through phone call. Then the sales sent me the wrong items and I asked for exchange, but she told me all the options I want were out of stock. I waited for two weeks, then sent wrong items back. They decreased my event gift card because I...
Read full review of Bergdorf Goodman
This review was chosen algorithmically as the most valued customer feedback.
We visited your men's store yesterday and your totally rude Tosha Belair told my husband to alter his pants in his country we are American so what country is she talking about and what does that have to do with me I'm trying to buy pants from Zegna, the two sales guys were very shocked and haven't experienced anything like this.Im an incircle member for for...
Read full review of Bergdorf Goodman
This review was chosen algorithmically as the most valued customer feedback.
I ordered a pair of Christian Louboutin pumps online that ended up being defective. It took three weeks for them to finally provide a shipping label after I followed-up daily. It goes without saying I was already annoyed that I had to put so much effort into just obtaining a label for a defective product that they sold. After I shipped it out I followed...
Read full review of Bergdorf Goodman
This review was chosen algorithmically as the most valued customer feedback.
The website kept canceling my orders without notifying me. I have called customer services twice to replace my order but they were both cancelled a day later. Those items were purchased as gifts, but because the website never notified me the cancellations, all my plans and arrangements were delayed. The only reason those representatives told me is that they...
Read full review of Bergdorf Goodman
Bergdorf Goodman
-
Merchandise purchased in store not delivered
Purchased a sculpture that was on consignment back in November 19th and have called the store 4 x and get nothing but the run around, then told it shipped out already with the other items, on a different receipt the box has the 4 items from the other receipt but NO sculpture that cost almost $2, 000. Not sure who else to call to get this resolved.

I have not received it nor given the tracking number for this item. I have emailed the company several times as well as no response except for call the store.
Bergdorf Goodman
-
Online ordering system
Hello my order number was WB2223472839
The order was cancelled and my friend didn't get her channel for her birthday, which is today! I was told by your customer service helpers that it had to do with my credit card company. I called MC and they said the only thing it might have been was the address not matching, but when I called back the lady on the other end confirmed my address was right.
I work as an international flight attendant have never had a problem with my credit card anywhere! Clearly your system is flawed and you have lost business as well as wasted my time and will lose a customer for good. I have many friend in the states, ordering a gift and being willing to pay for it shouldn't be such an ordeal in this day and age. Fix you system, a very disappointed customer from Canada
We are here to help
16 years' experience in successful complaint resolution
Each complaint is handled individually by highly qualified experts
Honest and unbiased reviews
Last but not least, all our services are absolutely free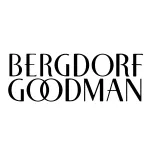 Bergdorf Goodman contacts