The complaint has been investigated and resolved to the customer's satisfaction.
TELUS
-
scam and cheating
My problems with telus high speed internet started right from the day I signed up. First, they had to call me back because they didn't get all the information they needed. Next, they took a month to even send the gateway to me.

Everything went reasonably well until summer 2007 when I had been laid off and fell behind on payments. The line had been suspended, but when I did pay them off, it took almost a month to reconnect the line, and the agents at one point told me they may need to send a truck out to either my home or to the node to troubleshoot. This was too much.

I escalated to executive customer relations, where the agent was extremely courteous and got the connection active within a couple days and gave a free month of service to make up for the month I was disconnected and had paid for.

I later made another call, this time to retention, because I was going to be moving outside of their service area. They agreed to waive the cancellation fee, given there was no way that I would be able to take the service up when I moved anyway.

At one point the modem I had received randomly power cycle itself (So basically self-reboot). They got the new modem to me almost the very next day and I returned the one I had, no charges to the account. Same when the second went on the fritz. When the third started acting up, they sent me a fourth and I had forgotten to send the third back. They did charge for this, but I was told that the charge would be reversed if I sent it in as soon as possible. I ended up sending it and the fourth back at the same time and now about a year later, I still haven't been able to get them to reverse the charge, with people stating that they need the tracking number, a requirement that was never there when I returned the first two gateways.

I then went to the better business bureau, where telus showed me, as they had a couple times in the past that stonewalling seems to be the tactic of choice in their customer care departments, both regular and executive customer relations. Not only did they refuse to action something that should have been done nearly a year ago, they tried saying that they should add the ecf, flying in the face of the deal made with retention.

Telus has made it poignantly clear that they would rather look out for the almighty dollar than for customers repeatedly given misleading information, repeatedly stonewalled when issues arose and being told that the retention offer that was given would be revoked after the fact, showing a further disregard for customer satisfaction. On top of that, it would appear that this is universal across telus' different services.
Resolved
The complaint has been investigated and resolved to the customer's satisfaction.
The complaint has been investigated and resolved to the customer's satisfaction.
TELUS
-
overbilled
My 3 year contract was finished Telus Mobility in Ontario in June/08, I DID NOT have to renew with said company again, but because I was a customer of theirs since 1986, I thought that loyalty was a good thing in any business transaction, unfortunately with telus Mobility it, s NOT !
So my cell phone was worn out to the point that I couldn't read the screen anymore so I decided to sighn again on another 3 yr. contract. When I went into a Telus Store to renew my contract and get another cell phone, the associate asked if he could see if my contract as it was previousely written would still serve my needs. He checked a history of billing and said he could save my some money if he custom made another plan for my CURRENT needs, he went on to suggest a FAVE5 plan because I was using the same 4 0r 5 numbers all the time which was true, because they were family & close friends.
So he made other minor changes along with adding this "FAVE 5" feature that was going to save me the biggest dollars on my monthly bill, well unfortunately I was my first experience with this new plan, and I didn't remember the Telus associate stressing the impotance of adding in the numbers I called the most right away, and because I had not, I ended up paying full price for these numbers I failed to add in.My first bill after signing the new cantract and changes to the contract went from average of $150.00 to over $400.00, so I was shocked to read this so i made numerouse calls to Telus, no one was interested in hearing me, or helping me sort this out and said sorry, you were supposed to go to a website and add them in. I know I was partly to blame and I told them that ( a total of more than 6 calls) and who knows how many minutes going through the automated phone jungle of theires, but I also said I thought their associate had a part in it also, why didn't he offer to help me add them on that website emediately while I was at the Telus store, seems it would have been soo simple since I was the only customer in the store at the time.Ok so after many more calls to Telus and many more minutes or hours waiting again, I got the same answer, sorry it was up to you to add those numbers in yourself. Great, now my second bill comes in, it, s almost $700.00 now, i call some more, I get more voices blaming me instead of listening to ALL the facts, so now i drive to the Telus store and ask this time if the associate would help me add those 5 numbers in my FAVE 5 so my billing will go down, LIKE IT WAS SUPPOSED TO...so after his initial reluctance he ask's me for the 5 numbers and he said .. ok now, they are added in.
Finally, I think I have this thing resolved I get the 3rd. bills after sighning the new contract, now it's over $900.00, ok I call again, finally speakes to another phone rep. he says the best he can do, since he can only make adjustments on "ONE" monthes billing, he took $152.00 off. Um thanx, your too kind I said, now what about the other 2 monthes, no ajusting because he said I didn't report it right away, Humm, How many phone calls and waiting and trying to explain to these "SALES ORIENTED ONLY THINKING " phone answering associates does it take for them to actually LISTEN?
Now i, m sure you can read my frustration as I type, long story short, I tried telling them, when I went to tye Telus store to actually have the store associate add my 5 numbers, well he added them in the wrong box, he added them to a future numbers box, I waent back and asked for a copy, sure enough, he said he made a mistake, and for me to call Telus, he handed me a "customer " care..or non -care phone number., seems it was the same number i was calling all along in this going on 5 month fiasco. So, they still won't take any responsibility for their errors, and are adament that I take ALL the responsibility for the wrong that has been done, and now I tried to talk to them to make arrangements to work on paying down my bill, "or theires", because I don't have all the money to pay t off, so the last phone call to them, Mar. 31/09 they said if i can't make arrangements to pay it off in full over $(970.000), they are going to put me in collections, and I translate that to mean if i don't pay it all, they are going to ruin my credit report, now how is that going to help them?.
I guees they need to make examples of loyal customers of more than 23 years to show that no one messes with them !
I can't help but think, , , wouldn't it be easier to come to an arrangement or compramise (which is all I asked for through this whole nightmare), , , than to find and spend millions on advertising finding a "new" customer?

Very frustrated
Wayne Baillargeon
Resolved
The complaint has been investigated and resolved to the customer's satisfaction.
The complaint has been investigated and resolved to the customer's satisfaction.
TELUS
-
can't pay my bill cause I lost my job
My husband and I both lost our jobs due to the economy and I called Telus Mobility to let them know that I had every intention of paying my bill but I couldn't do it until either one of us started to work again. Their response was to tell me that I needed to make a payment plan with them, which is ridiculous since I can't make a promise to pay them if I haven't got the money! I tried to reduce my monthly service plan down from $100.00 a month but they won't allow me to do that until I sart paying down the bill, but how can I do that IF I DON'T HAVE A JOB? I have tried 5 times now to speak with them regarding this issue and I keep getting the same crap from them and I am so frustrated and upset, they just don't care and are not willing to do anything to remedy the situation. I have been a client of theirs for over 8 years and have spent thousands of dollars with them and this is the 'cutomer support' (and I use that term loosely) I get. What can I do? I can cancel 3 of my phones with them but not until I make payments. What do I do?
Resolved
The complaint has been investigated and resolved to the customer's satisfaction.
The complaint has been investigated and resolved to the customer's satisfaction.
TELUS
-
billing
About 2 months ago I started receiving calls from a collection agency wanting a credit card number to clear up a Telus outstanding bill. I immediately thought this to be fraudulent and told them to suck an egg. After a couple more calls from them I called Telus to find out what was up. After talking to a machine for about 20 mins., I was able to get though to someone that was going to check into it and call me back. I never got a return call, so after about a week I called again. I talked to machine for 20 mins. again and finally got through to a person who informed me that it was about a line that I had used for dail-up internet purposes. I know longer needed the line so I had it disconnected (2years ago). The bill for this line was aways paid by a preauthorized credit card. I told her I didn't know what the charges where for and I wanted to see the bill. I was told that Telus couldn't send me a copy because it cost $1.80 / sheet. They have since send a statement stating I owed them $57.62 or my other phone service would be cut off, but I still don't know what the charges are for. I placed another call and got the same answer. Pay or get cut off. They don't really care that they are about to lose a 30+ year customer(including A.G.T.) with a home service, business service (phone and internet) and 4 Telus Mobility accounts.
Resolved
The complaint has been investigated and resolved to the customer's satisfaction.
The complaint has been investigated and resolved to the customer's satisfaction.
TELUS
-
bad service
I have ordered for Telus internet service on 31st of Jan 2009. I was told I will receive the modem after 5 working days, but I reveive the same on 12th of Jan 2009. From that I have been continuosly calling for atleast 2 hours a day and speaking to agents at Telus. Every time they say within 24 hours your service will start. But today on 15-Jan 2009 when I again called, the agent told me they will send a technician on 18-jan that is 3 more days for me to be without internet and phone. I am very much frustrated and am waiting for an interview call. I requeted telus from more than 5 days but they said our manager don't have time to talk to you.

I have wasted my 15 days calling Telus. Please file a complain again Telus
Resolved
The complaint has been investigated and resolved to the customer's satisfaction.
The complaint has been investigated and resolved to the customer's satisfaction.
This review was chosen algorithmically as the most valued customer feedback.
I went into a Telus store looking for a new plan because my contract with Rogers just expired. After looking into some plans and asking the sale rep. I've have decided to go with Telus. So I told the Sales Rep. I'll be back because I need to call Roger first to give them the 30 days notice and then come back to start my activation. But the Sales Rep. told...
Read full review
The complaint has been investigated and resolved to the customer's satisfaction.
TELUS
-
terrible experience
My contract was up with Telus and I ordered a new phone, over the phone, and added their Spark 15 bundle which advertised unlimited web browsing. I received my first bill since the change which had an extra $13 for browsing. I thought it was a mistake so I contacted Telus and was informed that I could only go to certain sites with the unlimited browsing and they could not tell me where I could not go.

After I found this out I asked them to switch me back to my old plan as I had no way of knowing if I would be charged for visiting a particular site. They did this and later in the day I noticed my call display was not working so I called back. I was extremely frustrated at this point and asked how much it would cost to cancel my contract and was told $680. I was not informed of their termination policy and when I asked the account manager when I was told he responded when I signed the contract which I did not do because it was all done over the phone.

This account manager was extremely rude and when I asked to speak to another rep because I could feel myself escalating he responded with 'if you would stop being snobby and obnoxious I can help you'. I could not believe he said that and when I asked him how saying that to me was going to help to de-escalate the situation he again said 'you are being snobby, rude and obnoxious'.

I was very frustrated when speaking to him, but at no time raised my voice, called him names or swore. It does not exactly give you a could feeling when you are a paying customer and call a business customer service line and get verbally abused by the staff. I am not young, but sound younger on the phone and the rep may have thought he could get away with that which is still inexcusable. I did not realize that adults called each other 'snobby' I do not even know how you would qualify that.
Resolved
The complaint has been investigated and resolved to the customer's satisfaction.
The complaint has been investigated and resolved to the customer's satisfaction.
TELUS
-
unauthorized charges
It appears that is one of the ways Telus makes a profit. They put $211.00 cancellation fee on my credit card. I phoned in October and they agreed it was an error and would reverse the amount. It is now December and the reversal did not come through. I phoned again and the credit had not been processed. The first person told me that I would have to call the credit card company and initiate a dispute. I finally got a supervisor who told me that she would process the credit and I would have to wait 4 to 6 weeks for the credit to appear.

A similar thing happened to my brother and it took six months to get a refund. If Telus does this to several thousand customers a month, they could be holding millions of the customers money. They use this money. At the same time they have interest and surcharges for everything that they do.

According to my records I only have 15 days left in my contract. According to their records, I requested a change in April and my contract does not expire until April.

Here is my plan:

1. Call the billing department and ask to speak to a supervisor. Refuse to get off the phone until the refund is processed. Do this every day until the money is refunded.

2. Call customer relations at 1-800-567-0000. Keep calling until you are satisfied.

3. Followup with emails to [email protected]

4. File a complaint with the better business bureau. Very effective

5. File a complaint with Consumer and Corporate Affairs Canada.

6. File a complaint with your provincial consumer protection office.

7. Do what I am doing now and respond to as many forums and blogs as you can. I have scheduled two hours every night for this activity.

8. When you get your money - switch companies, Telephone, internet, TV and cell phones.

Post your successes to help others.
Resolved
The complaint has been investigated and resolved to the customer's satisfaction.
TELUS
-
unfounded date usage charges
Since I became a Telus Pay and Talk client I have had various problems. Initially I could not send or receive text messages. So they gave me a new number. Then I couldn't receive picture messages. That was fixed. The main and major ongoing and never rectified problem I have had is getting charged for webbrowsing, downloading ringtones and games. When it first occured they credited me back. One day, there was approximately $5 worth of data usage charges overnight (bear in mind my phone is always on me and if not it is locked with a code and the keys are configured so that I can not "accidently" sign on to the web). I called in and they said that there is no way that this is possible. I even took the phone to the Telus store and the manager reviewed my web history and ringtones and found nothing and advised client care of her findings. They said the charges lined up with my serial number. One of the reps was really rude and accusing me of lying. I would check my balance online and see these charges and call in and get credited back and then they set up two investigations which concluded nothing. On one call I was so upset that the rep credited me $30 worth of credit - just a bandaid solution. It is clear to me that Telus Mobility is ripping people off one data usage charge at a time. The problem still has not been rectified rather the last rep gave me the unlimited web browing feature free of charge so that I can't keep track of the data usage on my transaction history. Once it expires, if the unfounded data usage continues, I will be giving up on Telus. Please note that I have talked to various family and friends and viewed many online forums in which there are many more people experiencing this problem. Thus contrary to what Telus is saying, the problem does exist and is possible.
This review was chosen algorithmically as the most valued customer feedback.
TYelus is supposed to Activate my hjome internet line for my internet provider. Well it's been almost 2 months, and after repeated requests from my DSL provider they seem to be ignoring those requests. They've religiously charged me for "DSL line Maintenance" but without providing the service, I think that they're bitter about me going to someone else for...
Read full review
TELUS
-
billing
I decided to switch to a different carrier and had two cell phone numbers switched from Telus Mobility to the new carrier 6 days before my Telus contract was up. They sent me a bill for $200.00 dollars for switching. I am told by a telus employee I know that they aren't supposed to do that, but they will try. The maximum they can charge is $20.00 per phone, so $40.00 NOT $200.00. I am going to go to the CRTC and anyone else who will listen. I am tired of Telus getting away with ripping people off. Has anyone else had this problem?
TELUS
-
poor customer service and scheduling system
I was scheduled to have new TV and Internet installed on Monday the 3rd. I took a half day off from work as I was told my appointment was scheduled in the morning. I waited until Noon, and then phoned the customer service. Without notice, they changed the schedule and claimed my appointment was a whole day schedule. By 3:30 I phoned them again and this time i was placed on hold for 45 minutes just to get the answer "Sorry, the technician is behind the schedule, he is not going to make it." They promised to give me a call the next day (Nov 4) and to make my installation a priority. I was at home around Noon on the 4th, and I saw a Telus truck in the building so I phoned customer service again to see why I had not yet received the promised phone call, and I was placed on hold for another 20 minute wait. Then I was told that "they" would phone me by the end of today to get the rescheduling done. Yet again, I did not receive the promised phone call. I called customer service again around 5 pm. They claimed that they were not able to make changes to the scheduling system, and that I'd have to wait for someone to fix it the next day (the 5th), and they tentatively claimed that I would receive a phone call on the 5th for rescheduling. Again, I had not received the any phone call to resolve the issue on the 5th. I phoned again around 1:30 pm on the 5th and this time the rep said "There is nothing you or me can do but to wait. If you wish, I can cancel your service".

I don't understand where there is such a problem with scheduling. I was scheduled on the 3rd, and then stood up while losing a days pay sitting at home frustrated all day without access to the TV or Internet. I did not receive compensation from your company for that, but instead receive one frustration after another and even have to put up with lousy attitude of the service rep who suggested to simply cancel the service. I am wondering with the scale of Telus' business, why the scheduling system and customer service seems ridiculously unreliable. At the end of the day, it is really like living in the stone age without Internet and TV at home simply because a large multi-billion dollar company cannot manage their scheduling system correctly.
After trying to get service installed in my condo all week, and today someone from Telus customer loyality department phoned me and tells me that Telus is not able to provide service to my building. I called the building manager, and he confirmed that Telus services are provided in the building, both television and Internet. I have yet to see anyone show up at my unit, and after a week of getting the run around and endless hastles, I am now told there is simply no service available in my building! This is absursd, and a breath taking level of incompetence.
This review was chosen algorithmically as the most valued customer feedback.
October 25, 2008 Sept 2007, I called Telus to cancel my internet account due to very slow speed and ongoing outages. For several months I was charged for service I did not get. I was offered some perks to stay on including a reduction of the monthly charge by five dollars, and guarantee the rate for the next three years. In closing the conversation I...
Read full review
TELUS
-
botched insatallations
After Telus installed my TV service my phones a have ceased working. There techs have told me that the installation was done incorect. Yet they have missed there service appointments and have repeadly dodged my complaints by not responding to Emails and providing disconnected phone numbers. I can't even cancel the service without incurring a high fee.
This review was chosen algorithmically as the most valued customer feedback.
I had signed up for a family plan for one year with three phones. I had purchased unlimited text messages, evenings and weekends, etc. I faithfully paid my phone bill every month up until the last two months of the contract when I ran into some financial difficulties. I called telus to arrange a payment plan to pay them back. This was set up, and then the...
Read full review
TELUS
-
internet/phone 3 yr contract
i was stupid enough to get into a 3 yr contract with telus, for internet/phone deal, for 70.94 a month all inclusive, no extra fees, etc, well the first month they started screwing up my bills, to make a long story short, i am now paying 150.00 per month for this service, they said im lying about the contract, even though i have letters from rob durham the senior vice president of telus, on client operations, that i have this contract, every time i phone, which is every month i get this bill, they say ya, well fix it on next bill, LIES, or they just hang up, or they say, its other charges, that is not covered by my contract, OR NO SUCH CONTRACT IN EXISTENCE, SINCE THEY DONT GO BACK FURTHER THEN 1 MONTH!, so they cant see i have a contract

is there anyone out there who can help me, with phone numbers of durham or some place or some one who can straighten this out, the customer service people are a total joke, half of them dont speak english, and they all lie!
TELUS
-
customer service
I called to move my phone and internet service provided by telus. I sat on hold for twenty minutes and then there was a busy signal and they hung up. I don't have time for this b.s. You'd think for the 85$ a month I pay them they could answer my call.
The complaint has been investigated and resolved to the customer's satisfaction.
TELUS
-
telus handing out my silent phone number
I recently purchased phone service from Telus and the one thing I requested and pay for is a private "unlisted" number.

Well after giving our number to a few family members I started to get calls from banks and credit agencies. Someone who shares the same first name as me (but not the same last name) owes them money and they think I'm him.

After numerous inquiries with this people who refuse to believe who I am I was told by all of them that Telus gave them my phone number. When I phone Telus they said we could fix the problem by buying more advanced phone features from them.

No "sorry". No "our mistake let's fix it". Just "buy more product". Is this why I purchased a silent number to begin with?
Resolved
The complaint has been investigated and resolved to the customer's satisfaction.
The complaint has been investigated and resolved to the customer's satisfaction.
TELUS
-
billing errors without redress - where are telus managers?
I have never complained, nor considered complaining online before about a service, but after 7 months of being overbilled by Telus Communications - first on administration fees and thereafter on "monthly services" (read internet charges) - and after as many attempts to have it corrected, I am fed up. I have been left wondering what Telus policy is regarding customer billing complaints and whether they give well-willing service representatives the authority to resolve these, for instance in terms of corporate culture, performance evaluation systems, training and effective computer applications. Furthermore, I wonder at the apparent lack of willingness of managers to speak with their customers. After 5 monthly attempts to let service representatives address the problem, I have tried to access a manager. Of the last three representatives that I spoke with, only the last one did not stonewall my request to speak to a manager. Alas, even an escalation 3 form, which should have prompted a manager to phone within 12 to 24 hours, has failed to get me in touch with one.

Telus, what are you going to do about this? How can you expect to keep customers in the long term if you do not provide valued customer service? This kind of lapse can easily create a poor impression about a company as a whole, despite its positive performance in other areas. Please, address this lapse in customer service and save people like me hours of wasted time and feelings of frustration resulting from failed attempts to try to deal with you amicably.

If you listen to your customers better than others do, you can "inherit the world."

LK
Resolved
The complaint has been investigated and resolved to the customer's satisfaction.
TELUS
-
poor and misleading service
I made the mistake of calling and asking a Telus rep in January 2017 when my contract was up with Telus (I was in a 3 year contract to get free monitor) and was advised it was Feb 2017. I then canceled. Now Telus is trying to stick me with a $240 cancellation fee. I feel this is very poor business and extremely poor customer service. Had I been advised it was not up to April 2017, I would have not canceled and I would have suffered with the slow service for another year. I intend to ignore the charge and hope to see them in small claims court over it!

My advise to anyone considering using Telus is DON'T! Cable is way faster and offers great bundle pricing.
We are here to help
16 years' experience in successful complaint resolution
Each complaint is handled individually by highly qualified experts
Honest and unbiased reviews
Last but not least, all our services are absolutely free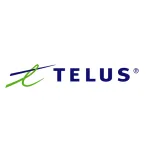 TELUS contacts