TELUS
-
terrible reception & customer service
Was with telus for 2 years. During this time my texting and voicemail was changed without my knowing. Getting service was long and the first few representatives I spoke to couldn't figure out the problems. It took several calls over 3 weeks to have it resolved. Finally, when my contract was up, I had issues with texting service not working. I sent out text messages, and later, just to find out that my messages had not gotten through to the recipients. It took me over a week to figure out this as I was waiting for replies. It was also my last month and so I decided to cancel at month end. Called and talked to the retention department who gave me credit of 2 weeks extra. Found out today that my phone's cut off--an 4 days early. So I can't even call into telus customer service line *611.
Service was bad and they treat you like crap when you end their contract. This is simply bad service and bad business. Will not do business with this company again.
This review was chosen algorithmically as the most valued customer feedback.
Requested connection of Tv and cable on March 23 2015 was suppose to be hooked up between 9-11am .No one showed up.I called Telus was told by Rex a sales person who books the time for installations, 2 times Rex assured me someone was coming to do the installation.He lied.At 315pm Rex again said someone was coming l had my freind spend his full day 9 hour...
Read full review of TELUS
TELUS
-
worst customer service ever
In first week of November, 2014 I signed up for OPtik TV, Internet and Phone service for a 3 yr. contract by a door to door Rep. He also said that when My services are up and running and that I am satisfied with them, they will cancel my current services on my behalf (A BIG MISTAKE). On NOv. 20, A Telus installer came to install services, but left after 15 minutes saying he needs another contactor to bring the cable inside my house from the road before he can install anything. The next day my phone got cut off. After phoning My current provider Shaw, I found out that Telus have already phoned shaw and cancelled my phone service. Now I got No phone at all. After spending hours on the phone with different operators where each telling me something different, a week later my phone start working finally which telus did by using old phone wiring for the time being. The next installation appointment was Dec. 05 2014, Friday. Nobody showed up that day and then somebody called later that night and left a message that they will come on Dec. 10. Remember, A month later they still haven't installed anything except for temporary phone service. On Dec. 10 another installer came who finally explained me what needed to be done and it would be another two weeks at least. Then on, Dec. 15, I woke up to my surprise that My cable and internet services have been cut-off courtesy of Telus informing Shaw to cut them. Now I got another problem. After on the phone with telus most of the morning, a operator said that my case is being handled by a Escalation Manager and he will call me in 10 minutes as he is on the phone dealing with another caller. Nobody called for two days. I called the first guy who signed me up initially, he said his manager will call me and they will take care of it. She never called either. Finally, I had enough. With Christmas and New Year around the corner, I realized I could be without services for until new year as I cannot any response from Telus at all. I finally called Shaw and explained my situation. They restored my services within 24 hours. The very next morning their tech was at my door and installed all the services and stayed there until I was satisfied. I am amazed at how disorganized Telus is. I would never go back and told them so.
TELUS
-
billing
On November 24, 2014 I received a from a collection agency stating that I owe Telus over $400. I am mortified as I used Telus for about a year in 2012 and paid my bills and returned their digital box before relocating to a different province. I call Telus and told they never received the box which I am positive I sent via Canada post but since it has been over 2 yrs I am unable to find a receipt. I don't know what to do to fight this because of my credit I have to figure out how to pay the money to save my credit history. Which collections now say is $600!
This review was chosen algorithmically as the most valued customer feedback.
This company seems to pride itself in training it's telesales staff to lie their heads off when it comes to making a sale. IE signing up a new subscriber. In my case it was an initial enquiry about BPL (English Premier League) coverage, which Comcast just over the border provide extensively. I asked that if they had a similar package whilst commenting that...
Read full review of TELUS
This review was chosen algorithmically as the most valued customer feedback.
I have two phones with two different companies. Bell charges me $70.44 per month for unlimited nation wide calling and texting anytime. Called Id, call waiting, 10 voicemail messages. Bell to bell pict and video chat. Now Telus is stating that they can not match that price. Telus states that their price is $84 per month. This is illogical and not good business. I am asking why Telus is not competing with its competitors??
Read full review of TELUS
This review was chosen algorithmically as the most valued customer feedback.
About 18 months ago I decided I didn't need my cell phone right then Because I was only using it to text my kids... Upstairs.. So I called to Have my services cancelled until further notice. I phoned in and asked the agent what my final balance would be so I Could pay it, he said he couldn't tell me because there might be some Extra charges. My usual...
Read full review of TELUS
This review was chosen algorithmically as the most valued customer feedback.
Read the fine print of your 3 year contract with TELUS OPTIC Ripoff When I signed up they offered me "electronic billing" I replied that no I needed to see a hard copy of billing so I can see when I am being ripped off by them. Remember years ago when they offers the free trials at no cost and when you don't initiate the cancellation they just started...
Read full review of TELUS
The complaint has been investigated and resolved to the customer's satisfaction.
TELUS
-
telus discriminates against mental health
my son is employee of telus i want my voice to be heard that Telus discriminates against mental health and physical health . they have no respect for people who suffer from health .. he had multiple surgeries and suffer a bad mental illness in a short period. the only Thing telus did was harass him, not only they did not care, they harassed him with phone calls and email to get to work and kept asking for doctor notes, when they got their doctor notes. they ignored them and laughed at his mental illness, and the fact he had 2 surgery in 2 month and he was mentally crushed from the pain. but more so from the harassment of his work. and not letting him to recover.
this company does not care for anyone but them self, who to say they care for their customer. i hope everyone gets to read this.. its hard for me to see my sun suffer because he is more focused on Why telus is discriminating him and him being bullied than his recovery .
Resolved
The complaint has been investigated and resolved to the customer's satisfaction.
The complaint has been investigated and resolved to the customer's satisfaction.
TELUS
-
bought used phone as a new phone
Bought a "new phone" a year ago for my wife, a nokia lumia 800.When arrived at home detected the phone had info belonging to someone else...?.called them and they said it was impossible.We continued using the phone and a month ago some proximity sensor bug a well known issue in this phone started to give us problems.Rushed to the store, since we knew the warranty for 1 year would expire in a month or so.when we got to the store and gave the phone away for repairs to the rep, he said my warranty had expired a month ago..!My contract started on july the 20th and the warranty year had to end on july the 20 th...weird .
So my phone warranty kicked in a month before I bought it...on June 25 a year ago... what confirms my suspicion that it was a phone used by someone else and returned it for some reason, then I bought IT as A NEW PHONE WITH A CONTRACT.Still pending discussion with customer care...
Resolved
The complaint has been investigated and resolved to the customer's satisfaction.
This review was chosen algorithmically as the most valued customer feedback.
I switched my cell phone from Telus Mobility to Wind Mobile on May 30 2013. I keep my existing phone number After that I found all Telus Mobility users can't call me. Wind Mobility find that my account with Telus isn't closed yet, so Telus can block my number from their customers. I call Telus to close my account so I can paid out the balance right the way...
Read full review of TELUS
The complaint has been investigated and resolved to the customer's satisfaction.
This review was chosen algorithmically as the most valued customer feedback.
Signed a 3-yr contract with them, was in the second year of the contract and went on holiday for two weeks. Came back and they disconnected my phone over long distance charges that were less than 30 days overdue. Turns out the charges were from incoming calls in my local calling area that were supposed to be free and included in my monthly plan. They had...
Read full review of TELUS
The complaint has been investigated and resolved to the customer's satisfaction.
TELUS
-
new charge for texting to usa numbers
I recently was informed that Telus will be charging 40cents per text message sent to a cell number within the USA from a Canada phone, while other companies have done the same, I have been with telus for over 5 years for the main reason that texting from a canadian cell to an american cell was free of charge and included within my unlimited texting plan within my contract. However when I called to ask about this change they were not willing to help me at all and only said that telus customers have been benefiting from this service for too long and they are now starting to charge for this, even though I am in a contract. There is a hidden clause with apparently allows telus to change any part of your rate plan, including texting anytime they wish. They are unwilling to offer current and long time customers any incentives to stay with their company and if you wish to continue texting family or friends in the USA you must pay an additional $10 for the unlimited international plan.The representative were unwilling to even hear out my complaint and reasons, and would not even offer to help other than making me pay even more for a plan that I thought I was already paying enough for, only to have them change it so I would have to pay them even more. They do not assist current clients and place them under the same category as a new customer that has no years of loyalty to their brand by offering them the exact same $ plan as myself. Telus needs to find new and polite customer service reps who understand the issues that this change has made to customers and decide whether or not charging more and more for features that were included in contract plans is worth them losing long time customers!
Thank you
A very unsatisfied customer of telus mobility!
Resolved
The complaint has been investigated and resolved to the customer's satisfaction.
This review was chosen algorithmically as the most valued customer feedback.
they charged Me double for all phone calls that were less than a minute each. When I wrote a complaint they sent me this letter Our system begins to count as soon as the phone connects, even before you hear the first ring. When your caller picks up, the system continues to clock until the call is disconnected completely. If the person you are calling took...
Read full review of TELUS
TELUS
-
bad service, unhelpful staff, bad products
I have been with telus ever since owning a cellphone which has been around seventeen years now and quite frankly I have never had a problem with them until my last two cellphones. The most recent phone I bought has been nothing but trouble ever since buying the damn thing. I bought the phone LG optimus one p500 at wal-mart and then set it up on pay as you go. From the moment I activated the phone it had a lot of problems with the sim card.
My phone will be able to receive messages however I cannot send messages out- this is highly frustrating. This has been happening for around 9 months or so. From day one this has happened and I've done all what you are suppose to do, I've taken the battery out, taken the sim card out, reset the phone to factory settings. I have called telus customer care so many times I'm sure they shudder when they see my telephone number.

This is where I'm so irritated and annoyed at the service, When I call I'm asked the same questions, told to do the exact same things and it seems as though the operators who are suppose to help do nothing but make the situation worse. I'm fed up with it.
Each and every time I call customer service they ask me for my name, number, pin. They then proceed to tell me they guarantee they can fix the problem and ask what is going on. I explain calmly in detail whats happened, how I have a file on their computers of all the times this has happened and I then explain to them that I have already taken the battery out and sim card out several times in an attempt to fix the phone myself. The first thing out of their mouths as if they haven't heard a word I said is "Could you please take out of the battery and sim card." Once I do that AGAIN! and tell them the problem still is happening I get a very frustrated sounding "I don't understand why it's still happening." They then proceed to step me through factory resetting my phone and today I'm up to the sky with anger. I've reset my phone several times now and each time I have to export my contacts and such and on the phone today the Lady explained to me how to do it, I did it exactly as she said and when I turned my phone on. I lost everything on my phone and had no way of getting it back. I was getting very angry at this point and asked her what I should do and if she could help me and she sounded very uncomfortable and irritated as well explaining " I don't know, this has never happened before, I don't think there is anything I can do!" She then proceeded to tell me that there would probably be a problem with the sim card. As always this is when it comes down to them explaining that there is nothing they can do and they say just to wait and hopefully it will fix itself. Its four hours later and still nothing, I'm left with a factory set phone with none of my contacts, none of my pictures and ringtones and no service.
The complaint has been investigated and resolved to the customer's satisfaction.
TELUS
-
poor installation and service
I contacted Telus to bundle my internet, phone and optiv tv. The installation was set for November 17th. The installer, we found out to our dismay, did not know what he was doing. We ended up with no internet or tv from the 17th of November until the 22nd of November where Telus finally realized they need to send in another service technician onsite. We were then advised that the initial installer did pretty much nothing! Finally had internet and TV; however, we lose our internet connection quite a bit and even lose our tv signal. The customer service from Telus between the dates of November 17th to December 1, 2012 was terrible. I have been a customer of Telus for a great number of years (phone) and thought ... why not bundle and save money. We LOST money. We have a home based business in which we rely 100% on internet. We lost thousands of dollars due to Telus's error and poor customer service and they still refuse to see how poorly they have serviced their customers. If you are thinking of going to Telus for any kind of service - Think Again!
Resolved
The complaint has been investigated and resolved to the customer's satisfaction.
This review was chosen algorithmically as the most valued customer feedback.
A year ago, I was promised by Telus that if I signed a 3 year contract for cable TV and internet, I would receive an HP laptop valued at $500.00. After signing on with them, I continued to wait for the laptop. Finally, after 4 months, I called and they said that they ran out of laptops and had to order more. So a few months later, still waiting. Called them...
Read full review of TELUS
The complaint has been investigated and resolved to the customer's satisfaction.
TELUS
-
crooks
I would like to tell people not to do business with Telus, they have got to be one of the worse phone provider companies I have ever dealt with. They deceive you about thier products and services, they lie to you about your contracts whether you have one or not. They charge you outrageous fees on different calling features after lying to you about how wonderful it would be for you to switch to them. If you supposedly owe them money and you don't pay it, they will send your "file" to 3 to 4 different collection agencies and harrass you 4-5 times daily. Another thing they are doing to generate income is by creating different telemarketing companies from within thier own company, then they will call you and try to sell you something else, another 3 calls a day and eat up your air time. This company are a bunch of crooks. Do not do business with them and don't fall for thier commericals or thier manipulative talk.

Thank you for reading this

A concerned consumer
Jan 23, 2014
12:54 pm EST
If you are going to initiate a class action, i would like to be in.
Resolved
The complaint has been investigated and resolved to the customer's satisfaction.
TELUS
-
installation
All I want to do is use Telus' services, especially the Internet, but it's almost impossible to have it installed!

First of all, I just moved into a building on Granville Street in Vancouver that includes Internet/TV/PVR in the rent, but somehow it's my reponsibility to talk to Telus directly to have it hooked up (I know that is the building's fault). Well, I contacted Telus on July 28, long before the move, thinking that my ability to use the Internet (I need it for my work) would not be interupted. They said the earliest they could send a technician was August 15, so I had no choice to agree. They then asked me for my number and said that that installation window was from 8:00 am - 5:00 pm.

When the day finally came for the installation, I waited all day, and when it came close to 5:00 pm, I decided to call them. They told me that a couple of technicians were there between 8:00 - 8:30 am, but I didn't answer their call, so they left! Of course, I was upset and a bit panicked because I needed the Internet immediately for my work, so I called them, but they told me it was my fault for not answering the phone and it actually cost them $200 to send out technicians. When I complained to them and told them how much I needed the Internet and that they should have tried harder to contact me or the manager, they didn't care at all and the guy on the phone actually told me the technicians have a union and don't want to work too much (!). He then said they could come again, but 1 week later at the earliest! So here I am having to wait another week without Internet and losing $200/day!

One of the worst parts is that the manager's number is right there at the front door in plain site, and he is there 8:00 am - 5:00 pm every day. Why didn't they contact him because the manager did negotiate installs with other residents. Why do these guys at Telus don't know about this? How long has this company been in business? Also, they don't even bother to ask me for a backup phone number they could use in case I somehow can't answer my phone sometime within their 9 hour window. It's the 2nd time they didn't ask me for an alternate number. I could give them my wife's number, the manager's number (since they are no capable of reading the manager's number above the intercom). Obviously, THEY DON'T KNOW WHAT THEY ARE DOING OR DON'T CARE.

So I want to warn everyone out there. If you are expecting to have a service installed by Telus, be prepared to wait at least one week, and then wait around in your home all day. And heaven forbid, don't even take a shower or take your phone out of your pocket for a second. If you miss their call, you're going to have to wait for another week at least!

Unfortunately, I don't have a choice or I would use Shaw instead of Telus, but my building has an agreement with Telus. Already, I can't stand them, so we are off to a great start. Before this, I had been happily using Shaw's services for almost 10 years with no problems.

If anyone from Telus should come across this complaint, my account # is 601391090, and this installation date was to be August 15, 2012 between 8AM to 5PM.
The complaint has been investigated and resolved to the customer's satisfaction.
TELUS
-
service does not work-still being charged and expected to pay
Activated services (OPTIK TV & HIGH SPEED INTERNET) at the above mentioned address in August of 2011

Issue #1- Telus was billing us for Internet and TV usage at THE WRONG ADDRESS were billing.
Issue #2 - OPTIK TV service kept cutting in and out, reception was lost, channels were missing and would mysteriously return again, volume was missing in recorded shows; recorded shows were lost due to bad reception - this started from day one and continued 3 months into the service. At the three month mark I noticed we were being billed for services at the WRONG address based on this Telus was able to break the contract for TV services also due to the fact their OPTIK TV NEVER worked properly for us.
Issue #3 - HIGH SPEED INTERNET - again for the first three months Telus was billing us for services at #801 NOT OUR UNIT! Also, service was choppy. Internet connection always being lost, takes 2 hours to upload a photo to Facebook, connection dropped, modem overheating etc.
 Three months into the contract when OPTIK TV was cancelled – Telus told me I could cancel my Internet services in the future AT ANY TIME PENALTY FREE IF I SENT BACK THE XBOX LINKED TO THE ACCOUNT AND THIS OFFER WAS A SPECIAL ACCEPTANCE DUE TO ALL THE HEADACHES SINCE OPENING MY ACCOUNT. WE AGREED TO STAY WITH TELUS AS WE WERE OFFERED A REDUCED RATE OF $49 / MONTH FOR THE FIRST SIX MONTHS-TELUS ALSO SENT ME A NEW MODEM AND SENT A TECHNICIAN OUT TO MAKE SURE THE CONNECTIONS WERE "OK"
Issue #4 – The "technician" came to our townhouse; and the townhouse on his record was still THE WRONG ONE – UNIT 801. He told me since the units were mixed up he didn't know what to do. He walked around the perimeter of the living room looked at the baseboards – DIDN'T TOUCH ANYTHING OR BEND OVER; AT THIS POINT HE'S WALKING ROUND AS IF ON A PERSONAL TOUR OF MY HOUSE! Touched the modem, said it was hot and recommended Telus send me a new one. He then sat in his truck for 15 minutes typing a "report" came back to the door gave me his card and told me to call any time to follow up.
Issue #5 – One month after giving Telus another try, internet services have NOT improved, I phone Telus to cancel and am THEN TOLD I'm ON A THREE YEAR CONTRACT AND CANNOT CANCEL! I pay my bill anyways.
Issue #6 – TWO months into my new "contract with Telus" I phone again to complain about their services. Again I'm told I cannot break the contract but I insist my complaint is at least noted on our file.
Issue #7 – THREE months into the contract and my internet worked properly for TWO DAYS this month. I call again and am told I cannot break the contract. I am 99% Sure that according to the SOX compliancy act it is ILLEGAL for Telus to charge me for a service that has not been provided nor had worked properly since the start of the contract. I pay my bill
Issue #8 – Another month of little to no internet services. I call Telus again. I cannot cancel my contract and I pay my bill.
Issue #9 – In May of 2012 I phoned Telus to SUSPEND my services temporarily. I was the victim of a hate crime in May 2012 and had to move in fear of being targeted again. I had NO fixed address to give at the time. The Telus CSR I spoke to told me I could suspend my services for $15.00/month I explained to him that was ridiculous as I was not going to be accessing my account at any time and was already fed up paying Telus for a service that NEVER worked. He put me on hold to look into my account history. He came back, apologized for my issued and told me he would credit my account by $30 to make up for two months of the suspension – that was the best he could do so I agreed. At the end of the conversation it was confirmed my services were put on hold.
Issue #10 – On August 6, 2012 I received an Email from Telus with my bill in the amount of $346 + for CANCELLATION OF MY ACCOUNT IN JULY 2012. I phoned Telus and learned that the rep I spoke to in MAY was WRONG that I actually CANNOT suspend internet services I can only TRANSFER THEM.
 I explained to the CSR in May that due to being the victim of a hate crime I was being forced to move and had no fixed address so I had nowhere to transfer the account to – he said not to worry that due to the circumstances he would suspend my account until December 31, 2012.
 It was further explained to me that I could transfer nmy services to another existing address – AGAIN I told this CSR – Marie or Maria that I had NO FIXED ADDRESS; THAT I HAD EXPLAINED THIS TO THE CSR IN MAY; she apologized again and told me he was wrong. That I have no choice I cannot suspend my account and I have 90 days to give the a new address of to pay them the $400.
Resolved
The complaint has been investigated and resolved to the customer's satisfaction.
We are here to help
16 years' experience in successful complaint resolution
Each complaint is handled individually by highly qualified experts
Honest and unbiased reviews
Last but not least, all our services are absolutely free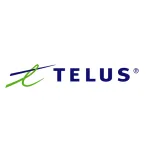 TELUS contacts