TELUS
-
Telus giving unauthorized credit
A Telus employee allowed someone at postal code V3R 5N6, Surrey BC, to open an account, fraudulently (#603695907) in Dec. 2018. They were able to use my name and inadequate information, and Telus did not ask for any verification or proof of address. As a result, three years after the fraud, I had to prove who I am and where I lived in 2018 when the crime occurred. I have spent hours on the phone and online trying to get this fixed. Talking to RCMP, Telus, checking Transunion, Equifax, the Credit Bureau in BC. Why don't the fraudsters have to prove who they are? You are giving easy credit, writing off your minor losses, the salesperson gets their commission, and the fraudster gets the TV while Telus continues raking in profits. I'm the only one inconvenienced and I'm furious at your sloppy sales methods. You can be sure I'm letting everyone know and I will never be a Telus customer.
Desired outcome: Start doing proper checks and verification before opening an account.
This review was chosen algorithmically as the most valued customer feedback.
October 19, 2020 To Telus Customer Service My Name is GIovanni Amadei and I am a loyal customer of Koodo part of Telus for several years and love their service for my Mobile Phone plan (647 278 6640), as the coverage and reliability and customer service has been great since day 1.   I am writing to you about an unfortunate situation regarding a transaction...
Read full review of TELUS
TELUS
-
mobility service (client # 9570706)
I was having a problem with my mobility phone service where my voice transmission was cutting off in the middle of a conversation for 10 months and i complained it was their network. After phoning in over 20 times trying to fix this problem and the hours spent talking to many customer service reps, they kept saying it was my phone, of which i have 3, all from telus, Yes, I was given phone payment credits, but i wanted a phone where my conversation would not cut off constantly. They had me shut off the volte setting and this only cut off my transmission for 3 seconds instead of up to 10 seconds. The problem was never resolved and they told me there was nothing they could do, that it was my phone and not their network. Finally i got a text saying that telus has upgraded their volte network after 10 months and now my phone works well now with no cutting off my voice. I feel that i was treated like i was the problem and so was my phone. It was their volte network all along. I was treated like my issue wasn't important, and it wasn't any issue on their end. Now that telus has fixed their volte network, I deserve an official apology that is was an issue on their part and not mine or my phone, and sorry for not investigating it harder and that my complaint was valid. I have been a customer of telus for over 35 years, originally it was B.C. tel before i was switched to the telus company. Their Volte network was corrupt and not working fully properly, now that it has been upgraded, my problem has been resolved. I knew it wasn't my phone.
Desired outcome: An apology from the higher ups telling me i was right and they were wrong, that it was their network and not my phone. As i said i had purchased all 3 of my cellphones from Telus.
This review was chosen algorithmically as the most valued customer feedback.
Tricked int a 3 year contract for security I called to sign up for internet after having been on the phone all day and having issues all day with telus I still decided to sign up for internet and mobile. The lady on the phone told me because I am getting intenert I get a smart plug and 2 security items like a camera or doorbell/ I told her we didnt need...
Read full review of TELUS
TELUS
-
U.S. College Sports stations not connected despite "automatic renewal"
I have subscribed to Telsu because they offered the U.S. College Sports package and for the last three years they have come through. This year, what a joke and nothing but frustration. Tried working with two different agents on different days, no resolve. Escalted to Complaint Department where Rose, on August 30, 2021 said in her email "Upon checking, the update just came in and it says that US College Sports will become available starting September 4th."
Further, same day Rose said, " Upon further checking, our record shows that auto renewal for US College Sports was added on your account."
OK so that would mean on September 4, the channels would be available. Well as of September 6, 2021 I do have the channels, it sayd I am "Not Subscribed" So I sent Rose another email today but this needs to be addressed, breach of faith and lack of follow through.
Desired outcome: Channels added at no cost due to inconvienance and lack of professionalism
TELUS
-
Telus Mobile
I had Internet and Mobile (2 phones, me and my wife) for about 2 years. I always kept my balance at $0. I cancelled my home services (Internet + mobile) with at the time $0 balance on June 28, 2021.
On July 04 I got a mobility bill for $200.52 created out of thin air. My previous monthly bills were around $140-$150
There is no way to really contact Telus and resolve this.
I think that this is a robbery and I don't want to pay for something I didn't use. Funny part is that it came to mt email as July Mobile Bill, although I canceled my account in June.
TELUS
-
Stay away
One month it's ok, then they overcharge because they feel like it. After countless hours on the phone, they give you a credit. The next month's billing shows no credit and they have no notes on their system. A corporation that cares about the bottom line, NOT THEIR LOYAL CUSTOMERS.
Been with Telus for over 12 years, optik, internet, home phone and cellular. 4 cell phones and 2 complete home services.
Stay away if you can.
Desired outcome: Their reps are useless. They'll pass you from one to another and finally you just give up.
TELUS
-
Email migration to gmail
Without my choice, Telus changed their email to Google mail. The process was complicated, with unclear direction and little customer assistance. I am an 80 year old senior, not computer wise and I tried to follow directions, complicated the process and had to call a computer technician. I am still struggling with the changes.

I have been a customer for many years will all services from Telus. So far your choice to change has cost me $200.00. Very disappointed in TELUS.
Account # 20027551007
Ms. Brenda Brown
17, 2300 Oakmoor Dr SW,
Calgary Alberta
TELUS
-
Home phone repair service
My name is Peter Dumlich, my phone number (when not out of service) is 250-788-1947. On February 7, 2021 my and my neighbours phones again ceased to function. I reported the trouble the same day and a repair appointment for Friday, February 12, 2021 as well as a ticket # 1056493695 was created by your team member Ruena.
February 7, 2021 came and went away ... nobody showed up and all reported phones stayed dead. We all waited anxiously, because living in a remote area requires some dependable way to communicate.
On February 13, 2021 I again contacted Telus via the Chat option. This time I talked to Charish Ann and, believe it or not, found out that the ticket had been cancelled. When I conveyed my surprise about this unbelievable error, Charish Ann transferred me to Erica, a member of the Telus Technical Chat Support Team. Unfortunately Erica was not able to clarify the situation either. The only fact I found out that the ticket # 1056493695 was cancelled because it was part of "an outage" which affected 22 land lines. "There is no estimated fix time yet, but our team is already dispatched" end of quote.
On February 19, 2021, our phones still being out of service, I contacted Telus via Chat again and had the pleasure to chat with Mila. As mentioned before, Mila was surprisingly polite, knowledgeable but there was nothing she could do for me either. She confirmed that in this particular case Telus is dealing with an "outage", but:
(Quote) Since extend of damage is still unidentified, we are unable to provide you an estimated time of resolution yet. However, it usually takes 24-48 hours for our technician to fix issues like this but may extend depending on the severity of the problem." (End of quote)

I find it disturbing, that the cause of a multiple subscriber "outage" reported on February 7, 2021, is still unidentified on February 19, 2021

I would like to bring to your attention the following fact: We, the subscribers located in Lone Prairie face these "Outages" just about every year. The last time it happened we had to wait for over 6 weeks before our service was finally restored. I have learned from frustrated "insiders" that the root of our technical problems is a totally antiquated "line concentrator", old electronics for which spare circuit cards are not available anymore. According to our unofficial information, every time such an outage occurs Telus is searching province wide for old recovered spare cards.

Can you help us to solve this problem?

Sincerely
Peter Dumlich
[email protected]
(250) 788-1947 (presently out of service)
Desired outcome: To get our phones working a.s.a.p.
This review was chosen algorithmically as the most valued customer feedback.
Mid october I had to clean up a huge mess on my lawn after brt hydrovaced site holes for directional drills and installation of the new 5g fibre optik cable upgrade. I never seen such an irresponsible contractor in brt construction with lack of respect for the calgary tax paying property owners. Even though there is a utility easement on the front of our...
Read full review of TELUS
TELUS
-
Email
my email has been down since Oct 28, everyday I get the basic runaround, many hours on phone stayed home for 2 days as was told they will call back, they didnt. no email. started after they talked me into going with fibre, internet and tv work fine but no email. I need email for medical issues and to be paid, cant get paid with out email. well over 20 years with telus, all the tecs have been very nice but nothing is being done, tec said he would call back but never did. this is terrible. locked into 2 year plan, dont want to leave and have to pay out the contract but what can I do? please Telus help me.
TELUS
-
E mail
Telus has moved their email from their own servers to Google with the promise that everything would work as it had. Despite an hour on the phone with a Telus technician and a one and a half hour service call with a technician I hired I still cannot send e mails from my Outlook program that I have used for years. He followed the directions provided by Telus an when he got Outlook to receive e mails, I got copies of every email I have received in the past 5 years or so. This program that they rolled out to all of their customers is not working. I want the system fixed and I want a refund of the $138.60 I spent to try to have a technician fix it after the Telus tech told me it wasn't their problem. L.F. Doty ([email protected]; phone 780-430-0999)
TELUS
-
fiber optics to get it hooked to my house
account #6022848764
Sue Doble (Susan) e mail suedoble @telus.net
home address #36 3381 Village Green Way
West Bank B.C.
V4T 1L2
phone 250 328 2401

For months now I have been given the run around regarding putting the fiberoptic into my site. When first tried there was rock in the line and could not be done at that time. We were told it would be done shortly.
If you notice I have contacted 1-888 811 2323 MANY times.
I never holler or use nasty words. I get remakes like we are working on it. We will send out someone on----date to redo your contract.
The last one is Oh we need to have permission from the park manager. Which was new to him. The neighbours in the park did not need to. Why was this something I had to do, and what good did it do me? Nothing!
The last rep did very good at telling me she knew how I felt and they will get in touch when its time to do. Now I've heard that one so many times I could spit fire.
To date 42 minutes October 28. In my conversation I asked for the head of complaints. Most of that 42 minutes was waiting to tell me they still can not get the manager. I told her No I asked you for the head of complaints in Canada. She said the manager can address it. I said no I want the complaints. Then she told me she would get a date and work order no to get it done she would call back.

Well she did call back. I just about danced a jig, but not one other time did this come through till I threatened with complaints. I looked you up well I had to be put on hold. She came up with a date and time Nov 6 between 11-01
I am more than disappointed with Telus. Everyone lies like a sidewalk and a crooked one at that. There is a problem when a person is lied to repeatedly, sent on a wild goose chase and you have to threaten higher up to get some action. Women on the street get quicker action than this. If this does not happen and be completed on the date my red hair will be set on fire.

So what do you have to say about this.

Sue Doble
TELUS
-
customer service
I called in to follow up my home phone (403-7193080) not working if dial in overseas. For the last 3 weeks of promises to call me back and solve the issues. Today I called in and the customer service name RICKY decided to give me a hard time. Interrogating me like a criminal. Put me on hold for the longest time as he uses the old tricks that if they don't like you they will put you on hold forever until you give up. Finally I spoken to his manager (Shane) and promise to resolve the phone issues.
TELUS
-
windshield damage from stone following behind telus vehicles.
2019.08.18
Roughly, 09:09 hrs. Give or take 2 minutes I guess. Behind a pick-up truck travelling westbound on the Yellowhead Highway (Highway 16) just east of the Kapasiwin exit. A stone thrown up from the vehicle hit the windshield. Large circular spreading style damage.
I asked my insurance company about this and they directed me to you.
The truck in question is white with an ID # V18512. But, I think I may have missed a digit. The Alberta tag was CBW-8441.
IMO, the rear mud flaps were way too high. I believe Telus is responsible for the damage to my windshield and should pay for the replacement. My vehicle is a 2014 Dodge Grand Caravan Crew.
TELUS
-
cell phone plan
I have a loyalty cell phone plan of $65 and pay on time. I purchased an iPad for $25 a month for 2 years. I have another year to complete. I wanted to purchase an iwatch 3 and was told I could not until I increased my plan to $70 a month. I called 5 times. I have messaged x 2. I have lost out on a watch and $240 credit.
My resolution is to purchase a iwatch 3 in gold/pink enroll in easy payment and receive $240 credit. I do not think I have to have an activation fee for all this trouble.
Finally my original plan should be shareable so I never have a problem like this again!
TELUS
-
email
My email service has been down for 3 days. The company says it has been experiencing intermittent interruption service in my area. But, to me, it's not intemittent, I have not received nor been able to send emails for 3 days, although I tried many times at different times of day. My worry is that people trying to contact me have no idea of this issue and can only assume that I am choosing not to respond. When I talked to a manager at Telus, he told me that the sendres would receive a message saying the message was not delivered. I know for a fact that this is not true because I tested it sending myself a message from a different address. Therefore, my complaint is that Telus is giving misinformation to customers and not providing the service promised.
TELUS
-
unauthorized credit checks by telus
I recently discovered that Telus did an unauthorized credit check on my file.
I am very interested to know if anyone has had the same thing happen. It beaches Canada's privacy law to perform a credit check on someone without their permission.
If there are others who have had this experience, please contact me regarding a possible class action lawsuit.

Thanks.
TELUS
-
south burnaby, "area of concern" = intermittent mobile phone service
I have had the same phone, same SIM card and sat in the same home office for the last 8 years. In the last 2 months I have noticed a severe problem with calls fading in and out (loss of reception/transmission, not dropped calls.) I have phoned TELUS many times and put countless hours into talking with Vanilla technical support.

I am now being told that the South Burnaby Transmitter/ Receiver is an area of concern but they need specific examples. Like the fact I am having to ask them to repeat every other sentence is not a good enough example! I am being told there is nothing they can do. They have escalated my case but I may not have anyone reach out to me. This means the case is ongoing with no reception resolution in progress.

I am not starting a social media campaign as I suspect this is the only thing the ever brand conscious TELUS will respond to.
TELUS
-
customer service in store
The TELUS Store at the Cottonwood Mall in Chilliwack, B.C Canada

At approximately 10:00 am on Saturday, April 6th 2019

The 2 girls working at this store should be given a day suspension for how they treated me.

I suspended my service yesterday after misplacing my sim card. I spent a few hours yesterday at the store restoring my service, only to leave without service, because the girl in store, one of the 2 working today, accused me of being a thief.

I have managed to get my service restored via online chat, with a wonderful tech named Matthew, approximately 15 minutes ago, but I am not willing to let this happen to another person.

as a dispute resolution, I would be satisfied if their manager gave them a talking to. What a horrible way to treat someone.
We are here to help
16 years' experience in successful complaint resolution
Each complaint is handled individually by highly qualified experts
Honest and unbiased reviews
Last but not least, all our services are absolutely free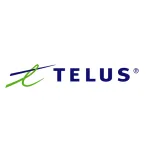 TELUS contacts