Airtel
-
NIN False Registration
Dear sirs,

I have today 03/05/2022 requested for the removal of a line falsely registered under my NIN identity no. 98331824872  but which does NOT belong to me. This number is 08121463557. Your service centers are making money from unscrupulous like minded Nigerians by selling them exorbitant airtel lines activated with some other person's information details. I reported this to your Abakaliki Airtel shop at Ogoja Road. But your Service Center manager here at Abakalki Ogoja Road who could neither give me his name nor steady attention to my report was totally unconcerned. Not only does he claim he does not have the means to deactivate the said line he also refused to file my case. That is quite absurd if not downright stupid of him. Is he encouraging Identity Theft at airtel registration portals in Abakaliki(?)

By this mail I officially have proof of having reported and logged this issue with Airtel and encourage you to remove my NIN and personal details from the said line number 08121463557 without further delay.

Sincerely,

Chris C. Emezue

Main line.     08121592501

Alternative 1.  08128182819

Alternative 2.   0907 304 5295
Desired outcome: remove my NIN and personal details from the said line number 08121463557 without further delay.
Airtel
-
Worst, cheating, lying, fake, fraud, disgusting and shameless airtel prepaid.
Worst, cheating, lying, greedy, fake, fraud, disgusting and shameless airtel and their customercare.

It's very very disgusting, dissapointing and hopeless from airtel and their customercare for unnecessarily sending false, fake and fraud messages of 1gb free data coupon credited to my account and to claim it on airtel thanks, why unnecessarily I should download and install airtel thanks.

Even after downloading and installing airtel thanks there is no such free data it was a false, fake and fraud message to download airtel app. And for the same I called your airtel complaint no.198, one male agent named hemant spoke to me and literally denied of such offer from airtel. He said straight away that airtel dosen't give this type of offers to the customer, so why this fooling, false, fake and fraud messages to the customer. If airtel dosen't have the calibre to give such type of offers than why this cheating and lying to the customer only to download and install airtel app.
This review was chosen algorithmically as the most valued customer feedback.
Dear Sir/Madam, This is the serious email for higher authorities My Name is Abhishek Singh Thakur,07614701191 from M.P. Jabalpur Gwarighat area. I have sent too many complains for internet not working frequently atleast 2 days a week. Reasons Gven Frequently: 1) Maintenance: which is fine for one time in a month. but every week facing the same...
Read full review of Airtel
Airtel
-
Refund not received even after 7 days airtel xstream fiber
I had done the advance payment for my Airtel extreme fiber on the recommendation of the Airtel engineer on 12 January which I never got even after a week then by calling him I asked for a refund because I can't wait any longer he then submitted my refund request at 18 January till now I don't get my refund of 2829 rs which paid through UPI though the policy for refund is u will get it under 7 days... Worst service I have come across. I have also tried to contact customer care by entering landline no which I have provided and the registered mob no. It is always showing incorrect mobile no.
Desired outcome: want my refund asap
Airtel
-
Stop sending cricket updates to my no 8127899498
I am very disturbed by got lots of unnecessary cricket updates to my number 8127899498.
So please, stop this messages .
I request all of u please don't disturb me anymore .
Mo 8127899498
Stop Cricket updates
Airtel
-
Data not received
I subscribed for a plan on the 7th of September 2021, that is the everyday on plan so I didn't receive the data as I should and it's going to 4 days now that I haven't received what I bought, I have made a complaint countless time and all I get is lies that they are resolving it. it shouldnt take this long to resolve a complaint now I can't use my network to browse and I'm someone who is always connected 24/7...
This is definitely the last time I'm going to think of using this network!
Airtel
-
Poor internet service
Dear airtel team

We hv recharge for 4g worst internet speed…. Waste of money... Airtel 4g network is getting worst day by day.

My complaints number is found through sums

Thank you for contacting us. The service req. No. For your airtel no. 7275512986 is cmico3del20210820206895, registered on 20-aug-2021 17:36. We will update you the status by 30-aug-21
Airtel
-
Ported without informing me online
Dear team,

Worst company ever seen no signal no tower told them to change it from prepaid to postpaid with sim change as I have this issue from past 2 months. I recieved a message that excutive will visit regarding the same but they changed it online without even informing me now I told them I don't want postpaid they are saying it can't be changed what a rude and bad attitude its not getting ported even worst service. Kindly change my sim to my previous. Urgent revert required for the same.
Desired outcome: I WANT TO PORT IT NOW AS YOUR SERVICE IS WORST
Airtel
-
Mobile
I've been an Airtel prepaid customer for 13 years,
my number is linked to adhar and all my services .recently I had to go to US for work and forgot to recharge my number for a month and I came to know that it got deactivated . I've tried reaching out to airtel customer care and I am not getting any satisfaction response, this issue has been going on for 8+ months with no proper resolution or explanation and the number is still not allocated to anyone .. I feel that airtel customer care team just doesn't care, if they don't care about a customer of 10+ years nd provide a proper explanation, im not sure why they even exist .. my experience with airtel is very frustrating to the extreme that I've decided to move all my services like internet, dth etc out of airtel .. every time they call me back nd ask me to go to a nearby airtel store to resolve the issue, nd airtel store I visited has no clue on where even to start.. I wanted to give it one last try by posting my problem in some forum to see if my problem gets any visibility but I've already lost all my hope in airtel...
Desired outcome: Reactivate my deactivated number
Airtel
-
Sim card
My sim card is not showing any network. Showing sim access problem
Please solve this problem I am not receiving any calls since 2 days..
No.7499977755
Airtel
-
Broadband
It's my 2nd month In Airtel broadband plan 499.
In 2nd month my bill is unusual and an extra Rs1000 for one time payment which I already paid and when I am trying to pay bill through Airtel app it cuts only Rs 100 did this 2 Times and my due than changes from -196.45to -396. 45
Why negative?
Please help me whats happening or I will disconnect Airtel broadband service.
Airtel
-
Sim access error
My sim is not working
That's show sim access error
Please activate my sim
Because I want my contacts urgently
This is my only important number
This is such abig problem to me
Because I am used this number for important works and business
Please take immediate action
I hope that you take immediate action and resolve this issue
My airtel no:7200456370
Airtel
-
Fraud on behalf of airtel
I recharged my airtel no by my airtel app.ammount deducted twice.i complained it to airtel customer care.they registered my complaint.next day a call came from 8101903567.person on call said to me about complaint.i told all.than he said fill all details in my airtel app for recharge but not submit to pay.in this period he fraud me and transfer 4200 rs from my bank account.
How my complaint detail reach to third person?
On this bases he make fraud to me.
Take action.
Thanks
This review was chosen algorithmically as the most valued customer feedback.
I have switched off and on my phone and since then i am unable to use my Phone. I try switching it on and off again, reset my network settings and i have done factory reset also but all goes in vain. I try putting the sim in my Airtel dongle and it is working there. Sim is working perfectly in my Airtel dongle. Please try to solve the problem ASAP. You can contact me on 9001275313
Read full review of Airtel
This review was chosen algorithmically as the most valued customer feedback.
Beware from Airtel Scam We have applied for Airtel Fiber connection at our Pitampura Premises, One of Airtel Employee Mr. Daksh, Sale ID - DB2C41001, Mobile no., 8010504333, came into our office on 10th OCT 2019, for Airtel Fibre connection and book our connection, and told us that our connection will be installed without payment as got waiver and commit...
Read full review of Airtel
This review was chosen algorithmically as the most valued customer feedback.
I made a complaint about a month back about slow, interrupted and poor connection service, but I am told, it is still in the process. Why are they charging me for the service they cant provide me. Today I called 121 (Customer Care Number) for no data . They say that they are in the process of expansion work, so data will be available after September. Are...
Read full review of Airtel
Airtel
-
airtel postpaid number automatically disconnected without my consent
Hi,

I'm airtel postpaid customer from last 6 years. Since I traveled outside India I requested my number to be put on to safe custody since December 2018.

But to my surprise airtel has decided to disconnect my number without sending me any notification.

I have never missed a bill payment, my entire family is airtel postpaid and customers.
My number was a fancy number and without my written consent how can you decide to disconnect my number?

This is completely unacceptable, I want my number to be and activated effectively immediately.

I have my Adhar, bank accounts and credit card linked to this number. So it's very important that I get this activated soon.

I have sent many emails to Airtel customer care none of them are understanding the issue. No one is trying to resolve this.

I also tried going to Airtel office and when they tried activating my number it's showing "Not same circle" error(You can see the screenshot attached). This is complete negligence from Airtel.

Thank you
Harish
Airtel
-
Airtel data pack
I cant be able to use my data from date 12-8-19 and my daily limit is 3.4 gb. In my area i am facing only slow internet issues due to which i cant be able to use my full data. My all data gets wasted everyday. I have also complaint to costumer care but they say issue will be resolved within 4 hrs. But they are making us fool from 4 days. Today 15 august 2019 and still i cant be able to use internet. I wasted my money on airtel.
If you want to help me kindly call at +91 8826424962
This review was chosen algorithmically as the most valued customer feedback.
श्रीमान, मैं लंबे समय से ऐरटेल कंपनी काे साथ एक संतुष्ट ग्राहक रहा हूं। मेरा मोबाइल नंबर है [protected] मुझे बरा अफसोस है कि आजकल खराब नेटवर्क रिसेप्शन के कारण मुझे बातचीत में कठिनाई हो रही है। हैंडसेट का नेटवर्क सूचक पूरा संकेत दिखाता है, लेकिन मैं एक स्पष्ट फोन कॉल नहीं कर पा रहा हूँ बार बार बीच मे ही कौल कट जाती है। इस अवांछित बाधा मेरे लिए बहुत सारी...
Read full review of Airtel
This review was chosen algorithmically as the most valued customer feedback.
Respected Sir/Madam, This is regarding the crazy amount of bill generated for the 4th time.I am airtel number user for last 15+ years and never failed on my payments in past years. My airtel number (9987051894) Prior to this I have paid the exorbitant amount for the same roaming plan as I was told that my data was on and they provided me with some proof on...
Read full review of Airtel
We are here to help
16 years' experience in successful complaint resolution
Each complaint is handled individually by highly qualified experts
Honest and unbiased reviews
Last but not least, all our services are absolutely free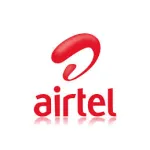 Airtel contacts