McDonald's complaints
2154
McDonald's
-
Ignorance
I am disgusted with the way I get spoken to, I regularly go to Emerton McDonalds & the customer service is appalling, they speak into the drive through speakers very short & rude as if you are interrupting their time & when you get to the window to pay they take your money without a please, thank you or kiss my butt, then the same at the widow to collect the food... Ignorance is disgusting & people like me are the people who keep the business going by eating there so I think we deserve to be spoke to with a bit of manners, they don't cost anything... Also If I am the only one to be in my car & I buy more than 1 drink, of course I need a drink holder, should I really be asked if I do like I am putting someone out?... My daughter who is nine, ran in one day while I waited in the car, to get a slushie drink, after 20 minutes I was wondering what happened to her & started to worry so I went in, she was waiting in a queue for 1 slushie, seriously, the person behind the counter who was doing nothing could of filled up 1 cup of drink for her surely, I can understand if she wanted food... all in all, the manners (or lack of) & treatment of customers in this store is atrocious & it's ALL the time
McDonald's
-
Hot chocolate
I purchased 2hot chocolates from the McDonalds kiosk at Cape town station but received 2 water and milk with chocolate sprinkles. When i told the lady that it didn't taste like hot chocolate she just gave me a blank stare. I then opened the take away cup and asked her for a stirrer, she passed me 1 i stirred whatever she was trying to sell as hot chocolate and when there was no change in the taste I proceeded to tell her that she cant be selling this as hot chocolate because it tastes like watery milk and definitely not worth the R44 I had just paid... Still just the blank stair! This was such an anti climax from the amazing hot chocolate I normally get from the Adderley street branch. If you are going to make use of the machines at the kiosks the least they can do is ensure the taste is right! Very disgusted by this product and service or atleast the lack of service
McDonald's
-
I'm offended
sitting down i saw a child with a ballon my daughter decided she wanted wan so I got up and asked for a ballon.Latter on a member of staff in Mcdonalds Caernarfon decided she was a teenager but she was only 10 years old we are very dicusted by this company and has offended my daughter and now looks in the mirror and says "mom am i old?" it is heart breaking to know that this joyfull fast food restraunt will now be no use we will never be coming again.
McDonald's
-
Food order
So I'm customer who usually buys from Minchinbury MacDonald not once have I got my order right . It's either I'm short on something or food really cold . Tonight to top it off food was just thrown in it's box it wasn't handle with care chips were so cold the meet wasn't cook right . Had things missing and they never handle my order probraly they threw things in its box weren't even close right hole meal falling apart. Not the first time this has happen staff rude I will never go back to a place that don't treat customers with th respect not the first or second time this has happen to me happen last week now tonight, worse place to go for food . so disappointed so angry agt I'm taking this matter up higher . I've given them so many chances and that I don't even get a sorry so rude
McDonald's
-
A real pig city
Takoma Park MD store #728. The dirtiest place ever. There's trash all over the floor. Something sticky on the tables. The tables themselves are filthy, their surfaces are covered with something gross. Looks like they don't even clean them with wet rags. If only you could see their food preparation places.
Who are they cook for? For pigs? Terrible.
McDonald's
-
inattentive staff
McDonald's in Fort Worth, TX. The staff is inattentive and absolutely careless. They confuse orders and may give you something you didn't want, just because they simply didn't listen to you. Even if you asked for simple things. It's really irritating. I would forgive it if it didn't happen over and over again. Just thought it would be useful for their corporates to know.
This review was chosen algorithmically as the most valued customer feedback.
So me and a friend went through McDonald's drive thru today to take part in there cheeseburger special day. Drive up to order and ask for three cheeseburgers each and some fries and drinks at which point I'm told we can only order three burgers and if we want more we have to go back in line or come inside. Its busy and we have already waited 20 minutes to...
Read full review of McDonald's
McDonald's
-
customer service
On 07/11/2017, while at McDonald's I observed a male employee hairstyle that I thought was not of good taste as to represent your franchise and work there. I was so disappointed to see this person hairstyle so weird as his hair was standing all over his head and it looked as if his style had a fashion of animal paws on the end of his hair and they were all very erect or standing out. Some may have thought that the style looked nice but I do know that if I was the manager or shift lead in charge, I would have sent this person home especially if your franchise has a dress code policy. I should have approached the person in charge that night but he may have been afraid to address this issue. I will take photos from now on because I am most assured that this will not be the last time to see some of the awful appearances that some of these employees decide to dress out, knowing that the person(s) in charge won't make any corrections because they are too afraid and sometimes, the person in charge appearance could use a little touch ups. I am just shocked and disappointed at some of these appearances that people get away with.
The complaint has been investigated and resolved to the customer's satisfaction.
McDonald's
-
dental
My husband and I are now without insurance even though we were ready, willing and able to pay for it. I paid the premiums, then set up EFT. First I was told it was set up on EFT and he didn't know why it had not been drafted. Someone was to get back with me. When they did not I called back and they said they are no long providing cobra services. This puts enrollees in a very bad position. As a licensed agent I feel this company needs to be fined.

Frankie King
Resolved
This is not a complaint against McDonalds but about COBRA provider CONEXIS.
This review was chosen algorithmically as the most valued customer feedback.
I work close to a McDonalds so I go there several times a week. It seems every time I go there the ice cream machine is not working! Yes, I go at rush hour and I think maybe they just don't want to mess with ice cream at that time. Not sure what the problem is but this has been going on for months now! Lord knows I don't need the ice cream but I want it...
Read full review of McDonald's
McDonald's
-
coffee cups!
Good Morning,

I am making outreach to complain about the quality of the coffee cups Mc Donald's currently use. In order to cut costs which I personally feel you don't need to do; these paper cups are HORRIBLE! Let's be real, the service has become horrible at best, now half my coffee ends up in my bag and not in my cup. You really need to go back to utilizing the cups you've been using for years.
McDonald's
-
terrible food and terrible service.
Me and my family have been going to the same maccas store for 33yrs now, and they never get our orders correct. We pay for extras that we never receive, and the fries are always half empty and cold. The Burgers are just thown into a box, i always order a Big Mac yet it never has the extras that i pay for. I have complained about this same problem many times, yet it never gets resolved and i am sick of paying for things I'm not receiving. My order has never been filled properly, in the 33yrs that this Store has been open and it's the worst Store that i have ever had to go too. I hope that you can find some way to resolve this issue, because it's just gone on for way too long now. Ut would be nice if i actually received an order that i paid for, meaning that it would be nice to receive everything that I've paid for. And it would be nice, if i didn't have to put my Big Mac together because everytime i get one it's just a mess. I ordered some Chicken bites, and i received Potato bites that's beyond pathetic service seriously. I think that it's time that Mornington maccas was made to live up to it's word, because there good at taking my money but they just don't know how to even put a Burger together at all. Thank you for your time, and i hope that this Store has to pick up it's game because it's appalling. Thank you, yours sincerely, Susan Hollis. I do have a picture of one of the Big Macs that i received, but i can only take a picture of it now on this site and i haven't got one now to take a picture of, sorry.
It's meant to Mornington Victoria, not Tasmania Maccas sorry for the mistake, Susan Hollis.
This review was chosen algorithmically as the most valued customer feedback.
I am very disappointed in the drive through service at the Watervliet NY McDonalds on 5/27/17. As it was my turn in the drive through the McDonald's associate stated that she was on break. I thought she was talking to another employee and did not say anything. After 5 minutes of waiting I sail Hello in the microphone and was told it will be a few minute...
Read full review of McDonald's
McDonald's
-
returns
May 26, 2017, 941-748-7091

I realize that you have a 30 day return policy. I have been sick but I thought a made the deadline. I want a copy of a statement confirming that my item was given to...name the charity. How do I know that you aren't taking the items and wearing them. I have taken myself off your email so that I no longer receive emails promoting your clothing. The next thing that I request is to take my name off you mailing address so that I no longer receive any catalogs from you. I will never order another item from this company. I would also like an email confirming that I was taken off your list for sending catalogs.

Thanks you,
Debra Creeger
McDonald's
-
oferta en la factura
Realice la encuesta correspondiente para obtener algo gratis y luego pedí un café, con el código de realizada la encuesta. Me dijeron que solo era para sándwich. De igual manera dije que quería un capuccino me lo vendieron y me dieron 2 cafés negro normal, porque ellos no venden capuccino y me lo dice después que lo pague, yo no quiero dos cafés y si la oferta era por otro sándwich me tenían que dar mi sándwich o mi recibo para retirarlo luego.

McDonald's food court Orlando international airport
This review was chosen algorithmically as the most valued customer feedback.
I was at the 2607 S. Kings Hwy in Myrtle Beach, SC Store # 3933 yesterday 5/6/2017 at about 4:15pm I have never seen such rude behavior or been treated so disrespectfully at any public place before. When first walking in the door, there were 2 cashiers standing at register and talking with each other. No other customers and totally ignoring us ! This went...
Read full review of McDonald's
McDonald's
-
making food without gloves, spiders & flies in the bathroom, roach on table.
I work at McDonald's in Philadelphia 501 franklin mills circle . The owner come in all the time to make food for himself and also for costumers without any gloves . (I have him on video) there was a roach crawling around & spiders & plenty of flies in the bathroom. I also I have that on video . It's a lot of nasty things that goes on in that store that needs to be stopped.
I work at McDonald's in Philadelphia pa 501 franklin mills circle. & I seen a roach and also a spider in the store . Also have a lot of flies in the bathroom . The owner come in all the time making food without any gloves, the drop food on the floor & useit all the time, it's just disgusting.
I work at McDonald's in Philadelphia pa 501 franklin mills circle & i noticed that we had molded grape tomatoes and limes. We've been selling it all day in our salads and at the end of the night when I went to wrap
The food up I noticed it was like that, it had a bad smell to it and everything. When I told my manager he said it was fine and to still wrap and save it .
McDonald's
-
poor service and raw food
I just left the McDonald at 2757 Canal Street in New Orleans Louisiana. After standing in a line for 20 minutes a Manager came to the register and started taking people from the very back of the line. Once I finally received my food I asked for ketchup another Manager pulled out a tray of ketchup that is located behind the counter and pretty much walked away. I took that to mean get your own ketchup. Now I am sitting at my desk trying to eat this food and it is horrible. The french fries are not fully cooed and the hamburger is burnt. I will never go back to this location and an undercover District Manager really should go there to see how they treat their customer.
McDonald's
-
service/food
March 27, 2017 at 6:15 am I was waiting in line to order, finally after being able to order because they were backed up and in my opinion slow service, after a few more minutes I'm able to move up to pay, hand the money to pay and then was told they were unable to give me a smoothie due to the machine or out of product. this is not the first time this has happened and after waiting in line to order and then pay only to be told I'm unable to get my drink I ordered. In the past this has happened or the machine is down for credit cards and can only take cash etc. I think I deserve some coupons for all of the problems I've gone through this place. I work right around the corner in a health care field and this is the most convenient one to go to, but if necessary I will start looking for another one to go to on my way to work to get our drinks.
McDonald's
-
service
McDonald's in Crystal Springs, MS is a place that shouldn't exist. The service is horrible whether it's drive thru or front counter. It was a mistake to place 2 order speakers there because it's a headache. Omg going inside is a disgrace; it's completely nasty and welcomed by horrible employees. I waited on my food in the inside and the rude girl passing out the orders says she called my order and left it on the counter. What kind of service is that? The restaurant isn't big at all inside so how did I possibly miss my order?
We are here to help
16 years' experience in successful complaint resolution
Each complaint is handled individually by highly qualified experts
Honest and unbiased reviews
Last but not least, all our services are absolutely free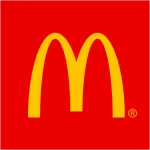 McDonald's contacts