McDonald's complaints
2154
McDonald's
-
Quality of food
I had a take away for Macdonald breakfast however when I reached home, I was shocked to see the bun was squashed and the egg was uncooked. I had emailed to [email protected] mcd.com and [email protected] mcd.com and there was no revert at all since 06 August. Had Pm in MacDonald FB and the reply I got was so general. This is very disappointing for me to encounter this kind of experience in the service of Macdonald.
McDonald's
-
Lost of product
i ordered sa wmall pasay city and one missing order, 1 chicken spag alacarte . why would happen nman kng may nagchecheck sa dispatching area.
and sa sobrang pagmamadali ko di ko na din na check kasi i know na may crew na magcheck. Dahil naka stay in ako sa work hirap ko na balikan, sayang din un at nakakahya sa nagpabili kasi hndi nakain dahil kulang ang bnigay na order sakin ng mcdo, please give me reply
McDonald's
-
Colwood bc location
I am tired of my orders not being correct from this store. I have complained numerous times to the location manager as well stated my dissatisfaction with having to pull over and wait (from the drive thru) while others behind me go on thru and i have only ordered common and quick items. Example of this was on 22 September 2021 I ordered 2 sausage and egg McMuffins around 9:30am.
I waited 10 minutes and my food arrived cold, stale and neither muffins were even toasted. The person behind me ordered BLT bagel w/egg and pancake breakfast W/sausage (same patty as mine) and they went right thru.
I am tired of trying to deal with this location and am publicly boycotting this store in general as well all McDonald stores should no retribution for bad leadership continue to be rewarded. I understand you wish to reward the people whom frequent your establishments using "The App" but not by shitting on other customers at the same time.
Desired outcome: Improved quality in service and start using FIFO----(first in first out) that exists in most other food service restaurants Stopr asking people going thru the drivethru to service App customers or faster period.
McDonald's
-
service
We have been going to your Mcdonald's on Highway 77 in Lynn Haven Florida for 6 years, ever since we moved here. Even through the pandemic this fast food restaurant has been extremely professional. However, the last three weeks have been a nightmare. Service is bad, it took us 25 minutes to get everything today. Three days ago it took us 31 minutes. The staff is rude and can never get the order correct. So you have to circle back for the rest of your order.

We spend on an average of $30 dollars a visit as we purchase food and 4 of your iced caramel mochas, which are not inexpensive.

You are losing customers fast. You need to find out what has changed and fix it.
Desired outcome: Just go back 3 weeks ago and make it work.
McDonald's
-
Pathetic burger
On 21st September I order spicy grand crispy via food panda from McDonald (Adress: Madina Flour Mills, Opposite S.I. E01، Grand Trunk Rd, Civil Lines, Gujranwala, Punjab, Pakistan).
Chicken patty inside burger was pathetic and so small and thin that i couldn't believe how McDonald can serve such a pathetic burger. Drink was tastless as well. This branch has done this before as well. Please take strict action on real ground if you don't want regular customer likes us to loose.
McDonald's
-
Difficulty placing an order. Went to 3 different stores to get served.
I work all over the town of Birmingham, Alabama. I like eating at McD because of many locations. I stopped at a McD in Hueytown at 11:30 today for lunch. this store is 32 miles from home. standing in line behind two customers (no problem) to order. my turn to order and the cashier said "just a minutes" gets a cup goes over to drink dispenser fills her cup and starts talking to another employee. I wait several more minutes then left. there is a unit 1 mile from my house that has never been consistent with quality and service so I am reluctant to eat there. today I went in at about 12: 20. trying to order at he counter a girl comes over and says "I cannot take your order you have to order on the kiosh machine". I am 75 years old and told her I didn't know how
to use it. she says "sorry". the manager here is rude and disrespectful. this unit is in Pinson, Alabama. so I drive 5 miles to another McD. should not take a trip to three stores to place an order.
Desired outcome: the manager at the Pinson store should be disciplined. she laughed at me when i came back to get a picture to send you. very rude and disrespectful. n i cameme back to take a picture of her and the
McDonald's
-
Crew Paula
Crew member Paula at the Malta San Julian-Spinola McDonalds requires a refresher in customer service and people skills. She was rude and outright arrogant. She is not patient and is unfriendly towards customers in a condescending way. Her attitude at the counter was not welcoming for a McDonald's franchise and A refresher would do improve the image of the brand and management.
Desired outcome: Better customer service.
McDonald's
-
food not right
Today (9/21) my husband and I went through the drive in in Bartlesville, Ok. I ordered an egg mcmuffin with bacon. I was asked if I wanted cheese and I said no, thank you. When the order came out and I unwrapped the sandwich, it was a room-temperature muffin with one piece of bacon that had been cut in half and made to little pieces in between the bun. Very thin little pieces. No egg, no toasting of the muffin, no mustard or mayonaise... just bread not warm and one thin piece of bacon in half. I felt for $4.00, that was a pretty good rip-off.
Desired outcome: Whatever you feel is right
McDonald's
-
Old food
Took son out at 3:30 pm, ordered 4 sandwiches, all four were cold, meat was somewhat of a cracker consistency and crunchy. It appears it was on the warmer to long Very upsetting, he consumed the food out of hunger verse another chance to get more food. I attempted to eat some but was unable, food was wasted. It wasn't busy so maybe that is the problem. Serving food in this condition is poor business.
Desired outcome: Maybe a coupon to replace our loss, we know we will be going back.
This review was chosen algorithmically as the most valued customer feedback.
On 9/18/21 I went through the drive-thru and got my mother a frappe and when I went to pick it up top was not clicked on to the bottom and spilled all over my car I had my mother call and she talked to a woman manager who is very rude told her what happened she said what do you want me to do? We said replace it straight ab said no and hung up on my mother...
Read full review of McDonald's
This review was chosen algorithmically as the most valued customer feedback.
I visited the McDonalds in Fountain Inn, SC yesterday. The first item I ordered was a Childs Happy Meal Hamburger. When asked about a drink I said no drink. I was told they couldn't sell me the Happy Meal if I didn't take a drink. I asked for water. They said that wasn't an option, I had to select a real drink. I told them fine, give me a coke and I will...
Read full review of McDonald's
McDonald's
-
Complete Experience
Every single time I'm @ this McDonalds the drive thru is completely wrapped around the building! 98% of the employees and managers are rude! Literally tonight I was picking up a doordash order and the lady in back drive thru window says to me, "My head is about to explode! I'm done! Then slams the window in my face! They have one lane closed all the time. Lobby stays closed. Manager is walking out now probably telling us they are closed? Nope seeing what we're ordering? Before 10:00 ice cream machine was already down? They are open until 12 am?
Desired outcome: Major changes in whoever runs this place cause they do not do a good job period!!!
McDonald's
-
online purchase turn out scam using mc donalds
sir /mam .

I just want to inform you about our bad experience .. we found a promo on Facebook and Instagram .., promotion from MC Donald .. with a very cheap price MC Donald burger, nuggets MC Donald product were so happy .. so we click the promotional site and turn out to be like MC Donald site we ordered food and we purchased around 30 Saudi riyals only were so happy because its cheap then we check out and then ask for credit card number and details we trusted the site because its MC Donald we pay using our credit card and then asked for OTP ..., and we entered it and from our surprise the bank send us message and from our surprise we pay thousand riyals from it .. and the company that collect the money is from Russia Moscow ... we complain right away and stopped the card .. but after a month of following up from our bank nothing happen we lost 1600 Saudi riyals from this scam... .. im writing this to inform your company somebody is using Mc Donald to deceive people so they can collect money from small people like us.. so this things will be stop .. so no one will be victimized by this scam... MY name is maria duran .. im working here in saudi arabia... life is so hard .. i hope by telling u this it will put end on this scam on social media and no more people will be victim by this. i add some photos so u will have idea .. thank you sir / mam and God BLess
McDonald's
-
Poor quality
Hi there,
It, s been more than 25 years as a McDonalds fleet customer, last 18 years was in UAE with almost 3 times a week having McDonalds, .
Now I, m back to my home country, I just can't believe the very poor quality of the "Grand Special Chicken Sandwich". in spite of the very high price compared to UAE prices(which is illogic), the stingy unprofessional behaviour of the franchisee /the operator is really alarming.
The sandwich has only the chicken piece without proper stuffing, which calls one of two things:
1- Either the franchisee/operator is working on his own without any supervision from the franchiser(McDonalds), or this is the deal with McDonald to deliver less quality standard to this area of the world, and both assumptions are bad.

for me, I will never ever buy, recommend or even think of having McDonalds here in Jordan, and if no action will be taken against this, then will lose my faith in McDonalds beeing standard high quality everywhere.

Wish to hear from you soon.

Baha Sabbah
0799674281
Amman-Jordan
Desired outcome: Respect the customer by delivering better quality food.
McDonald's
-
Customer Service
Whoever was working at the main window on 9/11/21 was the most disrespectful person I have ever dealt with and I work in the customer service industry. After waiting in a long line, and then finding out my order was apparently put in wrong, I asked for what I had actually ordered and was told that wasn't what I ordered, that I would have to back through the line and pay again if I want something different. It was literally a different drink that could have been dealt with in one second, especially since it wasn't my mistake as I ordered what I wanted. I have never in all my life been treated with such rudeness at a place of business.
Desired outcome: Better customer service
McDonald's
-
Service
I do not want any certificates for anything free. It is important only that I have an opportunity to vent and hope something is done to rectify what must be happening to others, too.

The McDonalds at the corner of Kellogg Ave and Center Ave, Janesville, WI (MKC) is the store in question.

I generally use the dual drive through at the MKC location. On many occasions I have had two, three, and four cars go ahead of me in the other lane before being served. Someone almost always comes on the speaker letting me know that there will be a delay before my being served. I have to tell you, it is really annoying when that happens. If it were a rare occurrence I would steam a little and forget it, but I am beginning to feel targeted. The wait times are not short, either. Not everyone knows what they want and each car has moments of indecision about what they want and what they want on each item. Is there not some way to make sure vehicles going through those two lanes are treated equally?
Desired outcome: fair treatment
McDonald's
-
service in drive through
I was in line to order in drive through one car in front of me 3 behind me I move to window when car in front was done waiting to place my order the worker then proceeded to take the car behind me order im still waiting then i decided to drive to window due to the people behind me placed a order already and i was in the way, the worker opened the window i explained to him that i hadnt ordered yet he stated very rudely i just got here what the fuck is your order i said forget ill go somewhere else i asked to speak to manager and the worker refused to get them and slammed the window in my face.
Desired outcome: no coustomer should be treated that way please watch the camreas
This review was chosen algorithmically as the most valued customer feedback.
Well to start off I worked there 2 days and then walked out because Gabby Blanchard that works there wanted to push me around and talk crap on me then the next day I come in and I'm the ONLY ONE who got yelled at they didn't say anything at all to Gabby oh that's right because she related to the people at work and she gets her way then when my boyfriend...
Read full review of McDonald's
McDonald's
-
Product
We go to mcdonalds many times during the week, and many times we get mcflurry s, this time we got 4 mcflurry's sept 5th., we were moving so went to get those 4 treats which we buy often .was very dissapointed, the cups were like half full .I did take a picture .we were too busy to just go back at the teller and too many cars...so took some pictures instead to make a complain ..we often get a mcflurry and this is the first time this happens .would like to have 4 more especially for the price I paid for the 4 mediums .thanks ...
Desired outcome: Would like to have 4 more , especially for the price it was for 4 mediums.thanks
This review was chosen algorithmically as the most valued customer feedback.
The last 3 times I've went to McDonald's on W Michigan Ave the food was old and gross, the sandwiches weren't properly wrapped and the store was filthy! My feet stuck to the floor!!! While I realize that businesses are having a hard time getting employees, the employees that were working were eating in the view of customers playing on their phones and...
Read full review of McDonald's
We are here to help
16 years' experience in successful complaint resolution
Each complaint is handled individually by highly qualified experts
Honest and unbiased reviews
Last but not least, all our services are absolutely free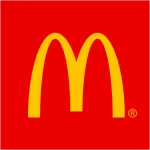 McDonald's contacts