Marshalls
-
in store customer service
While visiting the Quincy store on Neponset Ave, on Saturday May 14th at approximately 4:00pm an item I was purchasing had 2 price tags that were $1 different. The 2 managers chose to tear off the less expensive tag and send the clerk back to me to apologize for the having to pay the higher price. I know this seems petty or insignificant but it is not. The principle of that matter is important to me and that kind of greed will keep from visiting that store ever again. I suppose a $1 is more important than a future sale to that management team.
Marshalls
-
Friend was discriminated against by worker
A friend of mine posted today about his experience today and it broke my heart. This shouldn't happen at your store

Today I was reminded why I don't use dressing rooms for years at a time. Today I thought it would be safe to pop into the not-so-busy Marshalls dressing room to try on pants. I'm very sensitive about the fit so I knew I had to try them on first. I checked in with Nelda in the dressing room. I took my number and went to the men's side. I tried on 7 pants but only felt comfortable in one. I came out with the rest and told Nelda I would only be taking the one pair but something odd started happening the moment I walked out. Nelda was laughing and I thought maybe it was odd to her that I only wanted the one pair of pants.

Unfortunately, that was not why she was laughing at me. It took me a moment to understand. "You went in the men's room instead of the women's" I was caught off guard. "Yes, because I'm a man." Nelda, still laughing, "Are you a man or a woman?" An anger filled me and I responded sharply with the same question. "Are you a man or a woman?"

We went back and forth with it. She wouldn't even apologize. She said it wasn't an offensive question. I asked her if she asked everyone who came out of the dressing room if they are a man or a woman and at this point, I've ripped my mask off. She remained unconvinced and asked if I was a man or a woman again.

It was now something everyone was watching but I was already humiliated so I didn't care if they heard me ask her if she would like to be asked that question. I was insistent. She admitted that she would not. I filed a complaint with the manager immediately. He seemed dumbfounded and said he would deal with it but offered nothing further than "That shouldn't have happened."

I can't believe that I still bought the pants. I don't know if I can wear them or go back there.
Marshalls
-
Manager/Security/fake shoppers
April 5,2022 at Marshall's at 4211 Broadway in NYC near GWB. Went in the afternoon and notice the manager tells security to only follow black people around and making them uncomfortable while they shop. The security is too busy focusing on some customers and not focusing on all customers. They only have ONE security guard at the entrance/exit. Last time I went 3 white and Hispanic teenagers were knocking items down and harassing customers but no one from the staff kicked them out. The staff picks and chooses when to use security to do their job. Marshall's also has some people come in there just to spy on customers. Those people follow only certain people around , and seems like they are stalking people. Very uncomfortable and racist atmosphere, next time I'll add videos and photos.
Marshalls
-
Omave luxury haircare
Hello my name is Maria L. Cervantes, I purchased a damage repair shampoo $ conditioner with Biotin and it left my hair so frizzy very more damage than it was. I try using it twice and the results was worst. I would like a refund on merchandise. You can write back to my email [email protected]

Thank you,

Maria L. Cervantes

103 Ashton Loop

Laredo, Texas 78045
This review was chosen algorithmically as the most valued customer feedback.
Witnessed with my wife what it seemed to be a manager talk down to an employee at the fitting room in katy mills mall at katy, Texas. Really sweet girl my wife has seen her many times before the past few months and comes off as very sweet and charming let alone very helpful and respectful and her manager was arguing about her not singing a paper I overheard...
Read full review
Marshalls
-
Micheal kors bag
Bought micheal kors bag after 2 days the chain started twisting and was unable to detangle. Took back to Marshall's in fairview hgts Illinois to exchange for a different bag. 149.00 bag. The same bag they had one too. Lostt my receipt was told by the manager he would not exchange it are give me a gift card to replace it. Wow couldn't believe it I probably spend at least 5000$ a year at Marshall and t.j. max. What a big 😞 won't shop your stores anymore and I'm contacting micheal kors company too!
Desired outcome: Replace my bag!
Marshalls
-
Mistreating of emplyees
I was a customer in the Greensboro, NC Marshalls store off New Garden Road, and witnessed a supervisor/manager (Morena) talk to an employee like she was scum under her shoe because she did not say the words right when asking me if I wanted a Marshalls credit card. She was standing behind her with a mean look on her face and when she did not say the words to her liking, the supervisor/manger (Morena) reached for a book under the desk shoved it to the cashier and roughly said to her, "You need to go to the back and read this manual for a few minutes so you can say it right." I was embarrassed for the employee, and I asked is this how you'll speak to you'll employees. If so, I would never want to work here. I think the employee should file a discrimination complaint against the supervisor/manager. And this was not my first time observing her speak to an employee in this manner. She spoke to another employee on the floor rudely as well (and in front of customer). Not cool... :(
Desired outcome: Morena's corporate office HR should come to the Greensboro Marshalls and reprimand the supervisor, because I am sure they have a lot of employee turnover because of her.
Marshalls
-
Rude Manager
3/8/2022 21.03.37 - I went to return a dress for $34.99 with the receipt at the Marshalls store located in Tigard Town Square. I also wanted to make some purchases as well. The dress had the tag attached to it, it was exactly as how it was like when I purchased it. The cashier looked at the tag on the dress then she left to talk to the manager. Manger name was was Becky L. I thought to myself what could be going on here...I had the receipt and the dress had the tag on. The cashier and the manager came back moments later. The manager then asked me "if I had a different tag" I had no idea what she meant. I told her i bought the dress from the store and the tag came with the dress. She went on to tell me that the store does not carry the dress brand and the tag doesn't belongs to the dress. At this point, I got very upset I told her if she could review what recorded on the camera on the day i bought the dress. She said "No". I told her again that i bought the dress at the store and i wanted to return the dress. I started to feel very humiliated and victimized. Finally she let the cashier return the dress. I ended up not purchasing any of the items i wanted to buy. I went to talk to the manager again afterwards. I asked her as a customer, how can I verify at the time of purchase to verify if the tag belongs to the item. She said she doesn't know and she said some people put a tag back on. I told her instead of accusing "all" of the customers for being dishonest putting the tags on, it could be the person that work at the store. She said they don't put the tags on at the store, they came with the tags on. That is not true. What if people return the item with the tags not attached and they do have the tag. The store will have to put it on . I told her I won't be shopping at the store again after 20 years as a customer. She did said she was sorry that i felt victimized and she tried to steer away the conversation by telling me I had amazing eye brow! I just wished she handled the situation differently. Not all customers are dishonest.
Desired outcome: I wish they will review the recording on the camera. I will want to her what the manager has to say.
Marshalls
-
Direct supervisor is abusive
Barbara Lattimore is my direct supervisor at Marshalls at the Hamilton Place Tennesse location #0394.

Since working there from Sep 2019, she has verbally and mentally abusing my and many other employees.

She used her position as supervisor to intimidate and harass employees. Many quit their jobs, some of us are afraid to lose our jobs, so we continue to take the abuse.

She changes work schedule without ample notice, change tasks frequently and expect employees to get the job done on time and correctly.

She uses abusive language.

We file complaint against her to HR, but nothing was done, the HR Manager is her best friend.

We don't know what else to do, please help !

Lidia Chia

956 358 6278
Desired outcome: Corporate to send Senior HR Personnel to address the issue, replace the abusive supervisor
This review was chosen algorithmically as the most valued customer feedback.
February 28,2022 11:27am Marshall's 14964 Duval rd Jacksonville FL I was paying for 5 scarfs for my aunt... one was $49 and I say to the cashier "not that one, I need to send a message first and she said before I finished"If you apply for the card maybe you can afford it"I said nicely they are for my aunt let me ask her... and she noticed another...
Read full review
This review was chosen algorithmically as the most valued customer feedback.
Intentional stealing from staff member. Blonde hair short with some sort of hand issue with her. This happened approximately few weeks ago I would say, In February of 2022. She was eyeing me up every time around the store because I had a unique large purse. Because of my skin color she was overly observant on me due to thoughts I was stealing while...
Read full review
Marshalls
-
Overcharge
I filed a complaint about a week and a half ago about being way overcharged for an online purchase. I was told it would take 2-3 business days and still have not heard. I also called about the overcharge and the customer rep explained that's how Marshall does its online purchases, and I would be refunded within 5 days. Again, it has now been 12 days since that charge, and I still have not been reimbursed.
Marshalls
-
Manager of sugar land store
I shopped at the Sugar Land, Texas location today (2/19/22 at around 2:30) off hwy 6 next to first colony mall. The blonde woman, behind the registers, who I'm assuming was the manager was very unpleasant to her staff. The girl checking me out seemed to be new and she had a very poor attitude towards her when she asked her questions. Also when I tried to run my credit card it declined due to a bank issue I was unaware of. The manager made a comment to me that I probably just didn't have enough money on my card. It was extremely unprofessional and rude. Very poor experience and seems to be very unhealthy working environment for the staff with someone like that above them. I will not be returning to this store due to the manager I experienced today.
Marshalls
-
Over charge
I had ordered a pair of boots ($15) and a new backpack ($24.99) to be shipped to my address. The total charge was for $52.73. I received the packages this week. However, I was just looking at my debit card account and noticed that Marshall's has charged me three different times for these purchases. Twice for the amount of $26.36 each and a third time for $40.59. I do not get why I was over charged and that is unacceptable. This is very frustrating as I live on a tight budget as a I am new teacher and have college debt. I needed these items for my job and now I have paid way more than I agreed to. Below is a screenshot of my order confirmation.
Desired outcome: I would like an apology and definitely a reimbursement.
This review was chosen algorithmically as the most valued customer feedback.
Manager assumed I was a delinquent and did not allow me in the store when I simply wanted to buy a thermal shirt that they did not have. I thanked the security guard for letting me in and she assumed I said something else with a rude tone of voice. I came in politely with no intention of stealing anything. It seemed like as if she was trying to pick a fight...
Read full review
This review was chosen algorithmically as the most valued customer feedback.
I purchased items from Marshall's at 9210 Rockaway Blvd, Ozone Park, New York 11416 on 12/21/2021. I paid with my HSBC Premier World M/C Credit Card. Total charge was $257.58. As I was about to gift wrap the PJ pants I noticed that the Alarm was still attached to the pants. The next day I returned to the store to get the alarm removed. I couldn't find my...
Read full review
Marshalls
-
Complaning about Ayana (one of Marshals supervisors) in store number 624 in the Pentagon City in VA
I was attacked and Threatened by Ayana "claims to be a supervisor"!
I went to Marshalls in the Pentagon city yesterday 19 December, 2021, after picking up medicine next door CVS for my disabled 80 years old mother. Picked up a dough roller among 8 others that had no price. Stood in line marked "Maintain social distance", a "Black woman" stood behind me in line, she kept on walking right behind me every step I made, giving one feet between us, she made me very uncomfortable, I asked her kindly "Ma'am, can you practice social distance please"? instead of saying sure, the woman got offended!, she said "hell yeah I will", with a nasty look on her face as if she was calling me dirt! I did not have to express and tell her that I lost 5 family member as COVID victims in 2021 Alone! I ignored her as I waited for the cashier, I got to line 10, I told the cashier no price on the item, and if she can honor the sale price of the other items I got to match the price. The cashier seemed new, she called a supervisor for help, she came already with a attitude and asked me what is going on two meters away, I raised my voice as I was explaining so she can hear me since the place was very crowded. She answered "you need to calm down, and act nice", then she turned her back and started talking to the cashier, without letting me explain the price issue, I told her "you are being rude by not acknowledging the customer", and I asked her for her name, she very loudly spelling her name "A Y A N A"! she got upset and started arguing with me saying "You are coming in here with an attitude"! I did not even get to answer her, that black woman who was in line behind me walked right behind my back and called me bad names using profanities. I turned to her and said "back at you, you need to respect people, follow the rules and regulation of our Government, and practice distance!" Ayana got even more mad, as if I was cursing at her mama, defending the other customer just because they are both black! I told her that I am going to report her, she responded go right ahead! then a lady by the name of April showed up to understand what is going on, Ayana continued screaming and jumping while shaking her neck back and forth and said: "you know what?, you need to be pulled from your hair, and guess what ? someone is going to drag you out of here one day, watch!" at this point, I pulled my telephone out of my pocket and asked her to repeat what she said, and I told her come here so I can video record you! April pushed her right away, and said "Leave tight now, as she was still jumping towards me as I stand from behind the register. April then using her little microphone communication, called some one and I can hear her say "You need to come get Ayana right away!". I told April, "you heard it right, she said no, I told her Yes you did, and this will be reported ! repeat what she said so I can video record her, but April pushed her to leave the place right way when they felt it got serious. As Ayana got wild and behaved as she was fighting in the HOOD, I felt the need to leave, but before that, I took April all the way back of the store and showed her all of the items that were unpriced! and then when I left the store I called ARLINGTON none emergency police number, they advise me to report Ayana to Marshalls corporate office, and right a review of this incident...here I am sharing this horrible experience after being a customer before Ayana was even born!.
Ayana is representing Marshals, very disrespectful to the customer, no mannerism, nasty attitude! How am I suppose to go and shop in that store again when I know that the people that work their can jump on you any minute ?
Marshalls
-
Missing information on my account
No one seems to be able to find my account number, S/S, D/O/B, address but I got an email that my account was closed? I make all my payments on time and I have receits where I've made plenty purchases and have gift card for my returns! I just don't understand how my info could be lost! I cant even find what my new balance is or when and how much I owe for my next payment! I have been getting the run around and this problem is still unsolved! Please help! I love this store and all I want is my card back! Thank you
Desired outcome: to get my information and card back ASAP Its Xmas time!!😊Please!!
This review was chosen algorithmically as the most valued customer feedback.
My daughter and I went to Marshalls in Mequon, Wisconsin to purchase a winter coat. When she picked out the coat it had a red reduced priced coat in the amount of $54. The clerk and the manager Dorta, expressed to me that, "I cannot purchase the coat at that price." I asked her, "why" and she stated that the price was in correct. I expressed to her, "that...
Read full review
Marshalls
-
Employee comments to a customer
As I was waiting in line behind Spanish-speaking customers, the Marshalls employee who was checking them out asked if they'd like to open a credit card in order to save 10%. When they declined, she then proceeded to ask them, 'Do you have a drivers license, are you a citizen?' It was not only
utterly inappropriate and presumptuous, but also very embarrassing for the customers to be asked this in earshot of a line full of people. Customers should not be racially/ethnically profiled.

This occurred on 11/7 at approximately 5:45 pm EST, and I did not catch the employee name who did this,
but she had bleached blonde hair.
Desired outcome: Discussion with the staff. Prevent this from happening again in the future.
We are here to help
16 years' experience in successful complaint resolution
Each complaint is handled individually by highly qualified experts
Honest and unbiased reviews
Last but not least, all our services are absolutely free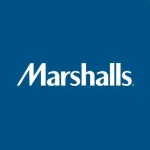 Marshalls contacts