Burlington Coat Factory Direct complaints
239
Burlington Coat Factory Direct
-
Customer service
Two different incidents, two different stores, same complaint.

The first incident was at the Sarasota Florida store near Bee Ridge and Cattlemen, December 2021. I do not remember the exact date. We were out shopping for Christmas vacation and needed warm clothes for the mountains. It was late and the store was closing in one hour. A lady who I would assume was the manager spoke over the intercom " The store will be closing at 11:00 p.m. , bring your purchases to the front of the store. We close and lock the doors at 11 and will not be ringing up merchandise at 11." One hour before closing they wanted us to bring our stuff to the front and check out. The announcement was repeated a couple minutes later.

The second incident just happened this week in Port Charlotte, Florida. The same scenario, one hour before closing we were told to bring our merchandise to the front to check out. I understand a kind reminder of the store closing soon, but the announcement actually states "Bring your purchases up at this time to check out." One hour before closing is a bit much. Most, not all of the employees could use some lessons in customer service, they talk amongst themselves and show the customers very little attention.

I like the variety of merchandise, but the customer service needs a lot of work.
Burlington Coat Factory Direct
-
The manager at mall of Americans
Very rude manager I used to be a employee there and he would always be rude just not to me but to his other employees he always complain about my work And never liked it he's was always complaining about something then blaming me for stealing what the hell is going on with this new manager then all the employees where leaving and he only had 2 people for cashier had me doing other people work . And if not screaming across the whole store .
This review was chosen algorithmically as the most valued customer feedback.
I am a current employee soon to be ex employee. I'm leaving due to defamation of character, my mger having favoritism and the fact that what I said about what happened to me was basically for nothing. This other person who is spreading rumors calling me slow, clingy, and saying I would not have my job if it weren't for her. I went to HR hopefully that does something because this is a toxic working environment.
Read full review
Burlington Coat Factory Direct
-
Retail Manager "Erline"- 7475 W Colonial Dr, Orlando, FL 32818
I am both completely flustered and relieved after my experience yesterday & today at your store listed in the title. Not the store itself, but the manager at the Burlington, 7475 W Colonial Dr, Orlando, FL 32818 location. Her name is "Erline" (pronounced "ER-LYNE"). I took my granddaughter there about 2pm EST yesterday to get a dress/shoes for the Broadway theatre production of "Frozen". It was her first, and I wanted her to go in style! I found the perfect dress and several pairs of shoes. We checked out no problems. We left, had a late lunch, got our hair done and once home we noticed we didn't have the bags! I freaked out & called immediately. The manager rushed me, asking that I call back BC she was helping a customer. We were driving back to the store while I was on the phone. I called back, explaining that we had to have left the bags in the buggy, inside the store because I did not take the buggy outside/over the curb- I would have remembered that. I asked if anyone had turned anything in, she said no, without even checking herself, I could hear her in the background talking to someone and she just said, "no one returned anything". I asked her if any employee had been in the parking lot and she just kept being super rude and short, she even said "Ma'am, it's not my job to check the parking lot"! In a very nasty tone. I was shocked at her demeanor. She said, "You need to come back and look through the parking lot for yourself". Which I never asked her to do this, I'd only asked if employees ever do go out to collect buggies. I finally hung up when we pulled into the parking lot. We checked (Even though I knew I hadn't taken the buggy outside) went inside and checked all the buggies that were at the entrance, but nothing was there.

"Erlene", was standing just inside the door at the cash registers and I asked for her, and she told me that she was the one I spoke to. I again asked her if anyone could have turned something in and could she maybe check once more, since I was there. To which she got even nastier, looking at me like I was an idiot, talking very loudly and bobbing her head from side to side in a very aggressive manner, telling me that she had already checked, and nothing was back behind the cash registers. To my granddaughter's disappointment, I said we should quickly go look and see if we could find something else. (By this time it was 6 pm and the show started at 7:30) We found the exact same dress, in her size (There were NO OTHER DRESSES LIKE THIS IN THIS SIZE, because we checked when shopping the first time) and right there on the scarce rack was the same exact dress. I MEAN LITERALLY The same dress. It was missing the security tag that was attached to the top back inside neck area! So, grabbing another quick pair of shoes we rushed to the check out. I showed the manager the dress and told her that this WAS the original dress I purchased as it was the only one in that size and the security tag was missing- She got on the register and asked what time I made the purchase. I told her, and that I had paid with my Burlington Credit Card. She did something on the register/computer then told me, "Maa'm, there were no transactions today on this card"! I WAS FLABBERGASTED! I SAID BS! I tried to pull it up on the Burington/Synchronicity app on my phone but had no signal. She then told me the only other thing that could be done was that in the morning (this morning) she would check the security camera footage and see if she could see anything. Which I thought was weird, if someone grabbed it, the camera wouldn't be able to tell who it was, IF IT WAS A CUSTOMER...My thoughts were, someone turned it in, and because the receipt was in the bag, "they" (I'd watch the cameras for that day, because I bet it was Ms. Erline) took the receipt, did a refund, pocketed the cash and returned the merch to the shelf. FRAUD. I cannot prove this of course, but I have to finish my story so you'll understand how I came to this conclusion. forward to this morning...I called the store about 11am EST today and spoke with a different manager named "Elizabeth". She was very friendly and kind. I started explaining and she interrupted to tell me, "yes I remember hearing about this yesterday. We have your bags"! She told me that someone turned them in yesterday and that the bags had been back by the registers the entire time! I don't know WHAT happened exactly, but it sure sounded fishy to me. I went to the store, refunded the dress that was in the bag (Thinking back, I probably should have checked it to see what size it was, BC as I mentioned before we looked hard and only saw one size 12 in that dress, but hindsight) and collected the rest of the purchase. Either there were some dirty deeds that went down, and Erline knew what the camera would show, and they put the bag where it could be found after the confrontation yesterday, OR she was just being nasty and didn't bother to check at all (WHY?) or purposely went out of her way to make a scene in front of others for whatever reason. It is apparent that one or the other happened. I am so thankful that I did go back and check to see if they had another dress she could wear, or we wouldn't have found the "OTHER" (same dress). I would hope that you will allow your Loss prevention manager to check the security footage to see what actually happened. I was going to ask what "She" found or didn't find on the cameras, but she did not show her face today when I was there. So she knows she was in the wrong, no matter which of these scenarios took place. Having fraudsters in your employ, is not a good look for any company and it just all went down way too strangely that there's not more involved. I hope that you investigate this- I am almost certain you will see some shady stuff. At least I got my stuff back now. But she made a perfect day with my granddaughter severely stressful all because she was frauding you, or too lazy to check and see that my bags were there, just where they were supposed to be.
Desired outcome: I feel that I deserve a personal & written apology for her lack of assistance and nasty attitude. She was A. Wrong, & too lazy to check to see if my bags were by the registers or B. She was involved in something shady.
Burlington Coat Factory Direct
-
Terrible customer service
Bought 2 luggage's today during my lunch time. I noticed it said t came with two luggage's on the tag. When I was ready to pay I noticed it didn't com with the luggage that was on the sticker, I asked the cashier to ask for help. No one ever came. I ran to bring another one. That one didn't have one either. I asked to speak to a manager or get a discount. No one was willing to help. I had to worst experience.
Desired outcome: I would like an apology and a coupon because I feel like I over paid for something that was missing.
This review was chosen algorithmically as the most valued customer feedback.
Customer Name Rita Eromosele Sanne Contact 917-770-2062 I went to Burlington store #00810 at Bronx Terminal Market to purchase items. on February 19, 2022. A store employee who was re-stacking the store shopping carts to a corner at the store told me to take the shopping cart I used to make a purchased for my items to a far corner at the store to re -...
Read full review
Burlington Coat Factory Direct
-
Complaint About Store and Store Manager
Your store manager at location 9571 south Blvd Charlotte NC 28210 is very rude and very unprofessional. The store is very disgusting has only two cashier working stood in line for 45 mins just to purchase a pair of pants when it was my turn the cashier is very disrespectful and had an nasty attitude I will never return to this store and will tell others about the person you hire to run that store have a blessed day
Burlington Coat Factory Direct
-
Service
I went for the first time to a Burlington in Pearland, tx. We had a long time waiting and the line was excessively backed up. I asked for more checkers and we got 2 more. I could say it was racist, me being a minority and taller than the man. He was white. But I will not take that route, it is childish. People are people and one is as good as another. I asked "don't you have anymore checkers, he said he had everyone in the store, that could check. Then he proceeded to tell me, they were so busy, because is there was so much money floating around from the government. Well excuse me, but I did not go to your store for a political less, I just wwanted myseld and the folks behind treated nice and hurriedly checked out. I sail in this big store you only have 6 checkers, and he said that's right. I will tell you, he needs people skill and not to be so rude. Well, that first experiend did not leave a good taste in my mouth.
Desired outcome: talk and teach this mgs or whatever people skills, and manners and don't raise your voice wheneveryour talking to me.
Burlington Coat Factory Direct
-
Employee discount
My 18 year old daughter works at the Burlington in Daytona Beach Fl. Store # 578. Her first job grant it to top it off. One Dec.7th Me and my fiance took my daughter to Burlington so she could buy a piece of luggage and use her employee discount to save her a tiny bit of money. Upon checking out she realized she left her debit card at home so my fiance gave her $60 to make her purchase and the Store Manager Adrian denied my daughter the transaction and said she could not use her employee discount because my fiance gifted her the $60 to get the luggage due to AA rush plain trip to see family for the holidays. Manager was an absolute disgrace to us all.
Desired outcome: Manager should be terminated. She is rude and completely stupid.
Burlington Coat Factory Direct
-
Discrimination
I had a phone interview on Friday at 11:00 and i didn't get a call at all from anyone i in up calling them and i talk with the manager and let her that i had a phone interview today at 11:00 evidently she was very busy because she talking someone while i was trying to talk with her so she asked me my name and i told her and she said to your interview wasn't until 12:00 which was a lie and i told her no it was for 11:00 so she asked me for my phone number and she that she would call me back in Ten minutes she never call me back i in up calling her back and this was on October 29, 2021 so after she asked me some questions she said she was going to submit my application and someone would contact me the following week but i received an email on October 30, that they were sorry and i don't have to tell you the rest is Burlington is located in Compton California there's nothing but Hispanics working in the store I don't have the right last name so I couldn't get the job because I'm black and they were very unprofessional and I really want to sue them for discrimination
Burlington Coat Factory Direct
-
Your manger Lori McPherson 5330 NE Chouteau Trfy, Kansas City, MO 64119
I was working there until today Friday oct.8th 2021. I called to let everyone know that I started a 2nd job. She called me 12:53pm to talk to me. I told her I needed the 2nd job so I could make more money to help my husband support our family. Instead of working with me on hours around my new job (which I make way more money at) she pretty much degraded me. Insisting on telling me it was my fault the store had to close down early. Mind you I was not scheduled to close the store at 11:00pm. I was only scheduled for 9:30 pm. She told me I needed to get ahold of my new job and tell them I need to work around her hours she gave me. Now why would I do that when I make more at my other job. I wanted to keep my job at Burlington but, not anymore. She had no right to say that to me. Especially when I'm not the only one to have a 2nd job. She under staffs all the time unless she is the one closing. Then she makes sure she has enough employees to cover her. She plays favortism with employees also. Letting the ones she likes get by with about anything. Like a person named Sodmn wear a crop top to work. which is a no no. But she allowed it instead of sending him/her home.
Burlington Coat Factory Direct
-
request refund
I tried to return a jacket I had purchased from Burlington Coat factory in Springfield, Il. I brought the receipt and was within the 30 day return time frame but was told the tags needed to be on the merchandise. There is no mention of this in their turn policy other than "original condition" This makes no sense! Even though I never wore or washed the jacket the store manager said she cant return it without the original tags on it. The return policy is very misleading! There is no mention of having the original tags still being on the merchandise. Who buys cloths and keeps the original tags on it for 30 days? They might as well be honest and tell customers the truth that if they purchase something there is no return policy, but they have to have a sham of a return policy by law. I will never shop in your store ever again.
Desired outcome: Save other customers from a sham of a return policy.
Burlington Coat Factory Direct
-
Employee
On july 3 at 4 pm I went in to burlungton on 4400 california ave I was shopping and one of the employes can up to me and was like your not allowed in the store. I was like what. She tried to say that I was with some guy the other day trying to keep them occupied so he can run out fire exit. But I havrnt been in the store over 2 mnth. I told her my husband was in the car cause he couldnt walk. Then she was rude about it and said they were gonna have to watch me. I told her follow me I dont care. But I was so embarrased I just left
This review was chosen algorithmically as the most valued customer feedback.
To whom it may concern today June 14, 2021, at 3:00 pm I went into burlington coat factory in the waterbury mall to get a dress for my 10 year old that graduates from 5th to 6th grade, but did not find any dress because of the school colors. So I leave my wife and daughter for a couple minutes and find a pair of jeans and as im walking I see a big sign...
Read full review
Burlington Coat Factory Direct
-
Labor issues
Good afternoon on June 6 2021 an employee Patricia Moores at 710 Horatio Street in Utica NY clocked in before 830am and received any breaks until 230pm ..that's almost 7 hours without even a 15min break, this happens quite often in that location and keep in mind ms. Moores just recently returned to work after having major surgery..its understandable that stores get busy and customers are a priority but not at the employees health ..maybe management need to be trained properly on not violating NY state labor laws. Also the labor board will be notified so maybe the problem can be resolved..thank you and have a nice day
This review was chosen algorithmically as the most valued customer feedback.
This morning I was at the h street mall location/burlington under the store #00759. As I was looking for things I needed to buy a guy asks to use a restroom along with a big dog. This dog entered the store barking and a bit on the active side. As I am about to go pick my last item, I end up in the same location as this man with the same dog. I'm looking for...
Read full review
Burlington Coat Factory Direct
-
Extremely rude employee!!!
Let this serve as a complaint base on the terrible experience I had with the cashier name "Romalda" at store 00586 on April 07, 2021.

I purchased some items at another location and stopped at this particular location to exchange or return depending on what l find after looking around. I walked into the store with my items in one of the reusable bags l also bought from another location for $1. After looking around l found some things l wanted to exchange so l proceed to the check-out where l encountered "Romalda". No greeting, no eye contact from "Romalda" when l walked to her register. Handed her my receipt and communicated to her l had some items I wanted to exchange...no response. She rang up my items and finally looked directly at me and asked "Is that it?" l replied "Yes" she said "What about the bag?" pointing to the reusable bag l came into the store with. I responded "That's mine, l brought this bag in with me" "Romalda" had the audacity to roll her eyes and say "Oh sure, if you say so" This rude, presumptuous fool of an individual was insinuating that l was trying to steal a $1 bag and l was highly annoyed, screwed it l was pissed! This person had publicly insulted me in front of everyone in close proximity by calling me a thief. Is this the way you train your employees to treat customers Burlingtion?

On my way out l ask to speak to the manager and l conveyed my negative experience with "Romalda" the cashier. Jordyn K. the Manager was appalled and apologetic, she said she would speak to "Romalda" about her behavior. "Romalda" needs to be reprimanded, her customer service skills needs drastic improvement and Burlington should consider additional training because her attitude is bad for business!

Georgia J
Desired outcome: An apology from Burlington Coat Factory and reprimand for "Remalda" the cashier.
Burlington Coat Factory Direct
-
Staff treat customers like they are low and worthless, very rude/high school mentality staff.
Kissimmee, while on vacation. We stopped in off E. vine St. That was a Big waste of time we were greeted by a bunch of managers just talking and gossiping near the purse section. Staff on check out had three staff members at one register. Told my wife "wow we would have spent like ($) amount at a full retail price stores". The little teenaged cashier that was hovering about next to the ain cashier. Really three people to check you out. Was holding a coat hanger Put it against her head and did the "crazy" hand gesture with it until the other two started laughing I asked her "if she was ok and is there a problem" she rolled her eyes and walked away
Desired outcome: better staff that are not rude High schoolers or adults bwith the same mentality. they make Customers feel unwelcome and like they are worth nothing
Burlington Coat Factory Direct
-
Employees are lying about reviewing camera
At approximately 5:30 pm Jan 29 2021 Darren Perry walked in the store in Garden Grove CA with items for return he checked in with front employee and showed him the items and the receipt and said ok. Darren proceeded to grab a few things that were going to be exchanged As he walked away and grabbed a jacket when he turned around his cart was stolen Ana Morales lied to us about review the video surveillance that she no see what happened to his stuff so he calling police this horrible customer service
Desired outcome: To return the 500 dollars of stolen merchandise.
The complaint has been investigated and resolved to the customer's satisfaction.
This review was chosen algorithmically as the most valued customer feedback.
My name is Dana Leeza Marquez, I am currently the receiving supervisor at Burlington in Pittsburg, California. The reason for this complaint is in regards one of my employees. So I feel very upset, because not only did the store manager Peggy and assistant store manager jayfer pick on her once, it was multiple time that I've witnessed. Today I had enough...
Read full review
We are here to help
16 years' experience in successful complaint resolution
Each complaint is handled individually by highly qualified experts
Honest and unbiased reviews
Last but not least, all our services are absolutely free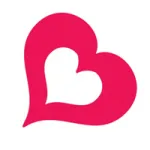 Burlington Coat Factory Direct contacts