JC Penney complaints
1275
JC Penney
-
10kyg 1/2cttw ring
Bought the ring March 3, 2022 by April 3 a diamond had fell out. Well I had a service plan so I took it back to be fixed! By May 6 just 3 days beyond the 60 days return policy the same stone had fell out again! I took it back again this time I wanted my money back but they wouldn't do it! For the same diamond to fall out twice is ridiculous!

They don't back their gold and diamond jewelry! Don't waste your money!

The picture below is when the diamond had fell out. As I said above it was replaced twice!
Desired outcome: Not very happy!!! Couldn't return it because of 3 lousy days!!!A refund would be greatly appreciated!!!Also a speedy response+!
JC Penney
-
Eye wear
I bought 2 pairs of prescripcion glasses they were charge to my wifes jc penney card the ammount was 560,00 aprx. I order them whith transaction so when im in the sun they will get dark when I got them they were all dark very cheap plastic glasses the sale man didnt work there any more the lady there told me we are sorry I will send them back she said iits was 20 dlls for expedite work I need it them so I end up paying the 20 I think I over chargved for this glasses im not happy with the glasses if you can contact me to see if we can solve this problem my wifes name is martha caloca phone # 619 7354046
JC Penney
-
Uniters warranty refund
I purchased a couch from you 5 years ago along with the warrant of $74.99 which you said would be refunded after 5 years if i did not use it. Uniters told me numerous times that penny's would be refunding me in the form of a gift card. I have made numerous attempts at resolving this issue! i've even filed with the BBB. There will be no future purchases of your products from myself or my family if this is not rectified.

Order #1860651 dated 2/19/17.
Desired outcome: I want the refund that was promised.
JC Penney
-
I have not received my or or the refund I asked for.
The order number 2022-1034-1583-1478 was placed on April 13. I When you check on the order it says it is still in transit. I requested a refund but haven't even received a notification it is being processed. Can someone please let me know if I will get the shirt or will be getting a refund soon? I think it's rediculous that you have a minimum number of words to file this.

Sincerely,

daryl Reed

[email protected]
Desired outcome: To receive the shirt or get the refund I requested
JC Penney
-
Returned order #2022-0494-2895-5593 on April 2, 2022, via UPS.
To Whom it May Concern.

Please be advised, I have processed a returned order #2022-0494-2895-5593 on April 2, 2022, via UPS. I first made contact with several JCPenney Representatives regarding this return to acquire a UPS Return Label, but was instructed to take the package directly to UPS and " the Agent will process without any charge", I am attaching the receipt for payment which I had to pay out-o-pocket in the sum of $91.15, which I am seeking reimbursement since I was mis-informed by one of your agents and not given a return label. Please process my full reimbursement for the cost of the Chair and the Shipping cost; $462.45 immediately.

To date I have not received any indication of a refund ($462.65) for the return of damaged goods/product from JCPenney. I have had zero success with customer service in trying to resolve this issue.

Regards,

Thomas Tribble

972-900-4478
Desired outcome: Full refund plus shipping charges ($462.65)
This review was chosen algorithmically as the most valued customer feedback.
I'm an employee at the JC Penny location in Maryland. I'm sending this to ask for assistance. On April 20, 2022 after 2ish that afternoon. I was assisting an elderly customer who stated that she felt faint and seemed to be under a great amount of distress. As I'm trying to stabilize the situation with the customer before management could arrive, I noticed...
Read full review
JC Penney
-
Change my visa card number
I am unable to provide my new Visa card number. It seems like it should be very easy, but i'm simply unable to make purchases online because J.C Penney has my old Visa card number, and I can't find a way to provide my new card number.

I do not have a J.C Penney Mastercard account, It is my own private Visa card account. I have twice tried to make purchases and the purchases are refused because J/C. Penney has my old Visa Card number, and I cannot find a way to provide my new Visa card number. How can I do this? To my knowledge, I do not have a profile.
Desired outcome: Please tell me how to provide my new Visa card number to you, and remove theold one
JC Penney
-
Item not sold for price advertised online
I purchased a bracelet from JCPENNEY in the Anderson SC mall 3/27/2022.

I had tried it on in store and shopped in mall for about an hour thinking it over before pulling it up online. Price was advertised for a cheaper price, so I decided to go back to purchase. Sales associate confirmed it was the same item listed but the manager on duty refused to sell it to me for the price listed. She actually didn't seem to care if the store made the sale or not. It said online, 1 available, Anderson, go to store to purchase. I spent around $350.00 on that day. I am unsure of shopping with JCPenney in the future. That is simply Bad Business. It cost around $45 more than it should have. I am a Restaurant Manager & know that customer service is very important, I will share my experience with the patrons of this town. I have shopped with JCPENNEY for many, many years & am truly disappointed in the way your store does business.
Desired outcome: I would like a refund of the price difference I was charged.
This review was chosen algorithmically as the most valued customer feedback.
11am appointment today (3/25/22), the person who was scheduled to do my perm, was there, per another employee. At 11:15 I was finally taken back, told Mimi I wanted a curly perm, she said fine. She used larger rollers than I'd had before, she said they were the correct size for curls. After the perm lotion and then the Naturalizer were put on, she combed...
Read full review
JC Penney
-
Mattress delivery service that the driver cancelled my order.
They offer haul away service. Delivery driver said NO, they do not take away or touch any mattresses. Why does the online order offer this service and I paid for it, and the drivers say NO. I explained that I paid for it, the driver cancelled my delivery and order for the mattress.

Who gives them the right to do this? I called the whole weekend and Monday/Tuesday and found this out on Tuesday evening. I am truly upset of this occurrence.
Desired outcome: Would like the mattress/box spring delivered. without any issue with removal of old ones.
JC Penney
-
Online order tracking
I ordered a 10kt gold ring online to be shipped to store. Today is the day it was supposed to be there. I did not get any notice telling me it had arrived. When I track my order online it says I have no orders. I have my order #, but it keeps avoiding the option to input my order number. It skips that screen and goes directly to the " I don't have any order history" screen. There is no customer service help available online! Hopefully they did not steal my money!
Desired outcome: I need to track my order!I have been waiting for this to arrive!
JC Penney
-
i want to complain about one of your staff in the Dunlaoghaire branch
i was in your store looking at the men/s clothes i was going true the gap between the clothe/s rail/s your staff member your staff was about 3 feet away from me i was half way true the gap in the rail/s he was looking at me all the time and bush his way true bang off me he did this on purpose because he seen me coming and never stop never sAID SORRY AND DID IT AGAIN A SHORT TIME AFTER THAT I WAS GOING TO PUT A COMPLAINT IN AQBOUT HIM AND LET IT GO BUT I WAS IN THE STORE ON LAST THURSDAY THE 10 OF FEB I CHANGE A SHIRT IT DID NOT FIT SO I WHENT TO CHANGE AT THE TILL AND THE SAME STAFF MEMBER WAS AT TILL NUMBER 4 AT 1/55 GIVE HIM THE RECIPE HE SAD NO TAG ON IT I SAID IT WAQS NOT ON IT WHEN I BOUGHT IT HE KEEP LOOKING AT IT AND WALK AWAY TO TALK TO SOMEONE ABOUT IT AFTER A WILE HE CAME BACK GAVE ME THE MONEY SAID NOTHING I PICK UP THE MONEY AND WAS WALKING AWAY AND HE SHOUTED AFTER ME THANK JUST BEEN SMART I HAD GONE ABOUT 5 FEET AWAY FROM THE COUNTER WHEN HE SHOUT THAT I WHENT TO HAQVE A LOOK AT SOME OTHER CLOTHE/S AND HE KEEP STAREING AT ME MY BROTHER SEEN HIM AT THIS AND WHEN WE WERE GOING OUT PASS THE WERE THE TILL/S COUNTER STAREING AT ME AGAIN I TOLD MY BROTHER THAT HE WAS STAREING AT ME AGAIN HE LOOKED AND SEEN HIM DO THIS AGAIN YOU SHOULD NOT HAVE STAFF LIKE HIM HE IS JUST OUT LOOKING BULLY PEOPLE I AM IN MY 70./S A PENSIONER I HOPE YOU DO SOMETHING TO HIM IF HE DOES THIS AGAIN I WILL HAVE TO CHAT TO THE GARDA I SHOULD NOT BE TREATED LIKE THIS THANK
Desired outcome: TO SEE HIM GONE OR FOR HIM TO STOP HIM DOING THIS TO PEOPLE
JC Penney
-
i want to complain about one of your stall
i want to complain about one of your staff in dunlaoghaire penny/s i whent to get my money back for a shirt that i had to bring back home to try on it was to small so i whent to on of your staff on number 4 counter at about 13 /55 today head said were id the tag which was not on it when i buy it i had the receipt he was he was ther looking at for good wile and then went over to someone elce in the store then he came back he gave me the money back and put it on the counter never said anything i pick it up and was going away and in a loud voice shouted thank he was been smart then i was down looking at more clothe/s he keep staring at me from the country and when i was going he start staring at me again i told my brother who was with me that he was staring at me he look and seen him doing it then he stop when my brother seen him this guy i had problem with him before i was going true were the gap were the clothes were he seen me and barge true and bang up again me he never said sorry and done it again a couple of minus later never say again intimidate me with the staring at me you should not have staff like that in your store i am a pensioner in my 70/s not a nice pension that should not be there i hope you do something about this person ? i was going to complain about him before but i let it go i will not be a intimidate by this person ? i will have a chat with the police the should treat people with respect not this respect people hope you do something about this staff member thank you
JC Penney
-
Jewelry transaction
Bought a expensive ring for my wife this past Xmas,after she selected the ring,

it had to be resized and sent out.Apparently the paperwork was the lost in the

shuffle,and we were never told of the mistake.Went back to store 2-3 times to

see if the ring had come back from being resized.It is now FEBRUARY! Do

we have to wait till Xmas 22? Just tell the TRUTH! Still waiting……..
This review was chosen algorithmically as the most valued customer feedback.
Good day, I am writing after having to speak to about 15 of your employees/affiliates, 7 phone calls, and about 5 hours of my time wasted. My husband and I purchased furniture October 7th 2021, we ordered a 5 piece sectional, a recliner, end table, coffee table, bar, and ottoman. I wouldn't normally have an issue waiting for my furniture especially during...
Read full review
This review was chosen algorithmically as the most valued customer feedback.
I sent in all information for 4 items I purchased as possible Christmas gifts all four offered a ten-dollar rebate. I only got 2 cards for ten dollars each. I called the rebate center which was no help. I called JC Penney here in Bakersfield and I was told they really did not have anyone to deal with that type of stuff. Why offer rebates a customer should...
Read full review
This review was chosen algorithmically as the most valued customer feedback.
Worst return process every encountered in Retail. No return instructions included in order, said "see website". Followed all instructions on website, got an error -"Can't complete". Emailed customer service twice, was told "returns down" try again tomorrow. Tried for over 5 days. Called 1-800-322-1189, no option presented for my situation. No option to...
Read full review
JC Penney
-
Stafford men's underwear
These underwear have poor quality in manufacturing. Waist band on one pair unraveled after 1st wash. Second pair after 3 months. Third pair shows signs of unraveling. These are not cheap and even though my husband likes how they fit, I'm not sure we will buy any more. Maybe you should disclose this product has quality issues if you continue to market these over priced underwear in your stores.
This review was chosen algorithmically as the most valued customer feedback.
I purchased custom drapes for 28' wall costing $3, 465.57.. The sales woman told me the traverse rods were strong enough for that span. They were not. They broke. They will not replace or repair these rods. I am a 77 year old woman retired and on a fixed income. My husband is 85 and has ALZSHIMER'S. He needs these drapes to close to keep him calm. Can someone help me solve this unfair treatment from JC pPenney?
Read full review
JC Penney
-
Chair Delivery
I ordered a rocking chair on 10/28/21 with a promise to call by 12/15/21 for delivery. I heard nothing after a month and a half of waiting. Called JCPenny and was put on hold for 20 min straight after explaining how disappointed I was with the lack of outreach from the organization on the delay. Was advised the manufacturer had delays and promised it would be delivered sometime after January 2022. Expressed my concern over no one owning the issue to communicate to the customer the status of the order and disappointed on the open-ended delivery date of sometime in 2022 (maybe I will get it by May 2022). Escalated to a second-tier phone supervisor who promised to call with an update from the manufacture by 12/24/21 (within a week of the call I am describing). I haven't heard back from anyone at JCPenny as of 12/27/21. I've spent an hour and a half of my personal time on JCPenny's issues already.
Desired outcome: Ownership from JCPenny to Keep the Customer Updated
We are here to help
16 years' experience in successful complaint resolution
Each complaint is handled individually by highly qualified experts
Honest and unbiased reviews
Last but not least, all our services are absolutely free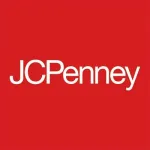 JC Penney contacts