Atlantic Superstore complaints
12
This review was chosen algorithmically as the most valued customer feedback.
Dear, Applicant: Our office has received your resume CV relating to the direct employment going on in ATLANTIC SUPERSTORE for consideration. Due to you applying outside Canada, The management has decided to interview all international applicants through email. There is an attached Letter of Interview to this mail, which you need to read carefully and...
Read full review of Atlantic Superstore
Atlantic Superstore
-
Propane exchange
May 14 between 4pm and 4:15 my husband went in to superstore in New Minas to get a propane exchange and the teller told him to go to customer service. He went to customer service and asked the lady there for propane exchange and her exact words were you will have to come back later, we dont have time to fuck with that right now. In the 40 years I"ve worked in the service industry that is noway to talk to customers you can say anything else but you DO NOT you that kind of language bad day or not I would like to know the out come of this because she should loose her job You can contact me 902-300-2488 Thank you

Lois
Desired outcome: She should be fired
Atlantic Superstore
-
Melt in the middle Cod Fish cakes
I purchased the above items at my local superstore in New Glasgow Nova Scotia last week. My wife and I had them for supper and both us were shocked at what seemed to be the complete absence of any Cod!(there wasn't even a hint of a fish flavour). All we could taste was mashed potatoes. And the lemon & dill sauce had neither a lemony or a dill flavour to it either. It was a plain white flavourless sauce. To say we are disappointed would be a massive understatement, as your products are normally a much higher quality (also the price point wasn't cheap), so we honestly expected a much much higher standard of product. I would appreciate your feedback on this matter.
Desired outcome: I will leave any compensatory measures to you and your customer experience department. But rest assured we will not be recommending this product to anyone unless things are amended on your end.
This review was chosen algorithmically as the most valued customer feedback.
Atlantic Superstore Canada Headquarters 3711 Joseph Howe Drive Halifax, Nova Scotia B3L 4H8, Canada https://www.atlanticsuperstore.ca Tel: +1 (437) 291-6831 Dear MOHAMMED MOHSIN This is an affirmation that your experience and qualifications were found successful for the requirements of Atlantic Superstore Canada, Also as an Employee of Atlantic...
Read full review of Atlantic Superstore
Atlantic Superstore
-
Fake job or true job
I got a mail from a mail id ([email protected]) mentioned that atlantic superstore is recruiting candidates and paying 8500 CAD per month on 3 years contract basis for abroad candidates. It was mentioned that mail has sent by Mr. Jason Lucas, Human resources manager.
I am from india and i got this mail.
Is this fake or are you really hiring?
Note me whether it is fake or real to the below mentioned mail id
([email protected])

Thank you
Atlantic Superstore
-
Instacart delivery
I am writing to inform Atlantic Superstore about the disgusting behaviour of the Instacart shopper, Kenny, who delivered my groceries today from the Main Street, Fredericton, NB, store. I asked Kenny to place the grocery inside the door, not to come inside. He said no and called me a bitch and a cunt. I told him I was disabled and he laughed and made fun of me. I am a disabled senior, and I find this unacceptable and disgusting language and behavior. I want the corporate office of Atlantic Superstore to be aware how Instacart is affecting business and treating customers. Gizella Corey, [email protected]
Desired outcome: I want this employee removed from his position, compensation for the delivery fee and a formal apology.
Atlantic Superstore
-
cheese price
flyer said pc cheese was 399, cashier said I needed an app on a phone, and our card was no good, I said ok, I didnt realize she did not ring it in, she set in on the side and then gave it to an employee, who left with it and dropped it all over the floor, I looked at the flyer when I got home, and it does not mention a phone app, we got got our cheese at Sobeys, last week I got cream at the Super store and the date was good, when I got home it was sour, I did not return it, too far to drive for 1 item, and I could not keep it for a week so I dumped it, my loss, I thinking about shopping at Sobeys from now on
Desired outcome: no phone app for discount
Atlantic Superstore
-
Campbell's Soup
In this weeks flyer Sept 2 - Sept 8...you have Campbell's Soup on for.39 cents/can (Limit of 8) which is great.

What's not great is the customer must download an app. First of all not everyone has a cell phone including myself and my 87 year old mother and I'm more than sure many other seniors do not. It's not fair to your other customers to be told we are not entitled to this savings just because we do not have a cell phone
Desired outcome: Your customers who do not own a cell phone be entitled to the same deal
Atlantic Superstore
-
Service
Hi . My name is mohammed. . I am living in halifax, canada. Its not actually a complaint. Its a suggestion. I am a customer of atlantic superstore. I would like to eat your cooked food especially fried chicken, chicken items. Etc... as a muslim we cant eat non halal meat. So it is kindly request that., if you change the all chicken items in to halal chicken meat . That will increase your sale. I know lots of people they cant eat anything from your food section.
If you think this suggestion valuable, please do a good attempt.

Thanks
Desired outcome: Hope The company wull change the food in to halal chicken.
This review was chosen algorithmically as the most valued customer feedback.
I shop at Atlantic Superstore 2 to 3 times a week and spend a lot of money there. Today I asked for Tylenol with Codeine, which I have asked for for years but today I was refused, because my other meds are at Shoppers Drug Mart. (Which is the same umbrella, in my estimation.) I find it convenient to get the Tylenol, while I shop for other things in the...
Read full review of Atlantic Superstore
This review was chosen algorithmically as the most valued customer feedback.
There was a display of bakeware priced at $20.44. When I get to the checkout it rang in $29. The self-scan attendant said to take it to the courtesy desk to get the price adjusted and the scanning code of practice. I showed the girl at the courtesy desk a picture I took of the display. The girl went to check the price and came back with a different bakeware...
Read full review of Atlantic Superstore
This review was chosen algorithmically as the most valued customer feedback.
This evening while my husband was cutting up some pickles for our cheesburgers he noticed discolored holes in the pickle, upon further inspection he noticed small white worms. We never cut up our pickles we eat them straight from the jar, this is utterly dis gusting. We always buy no name pickles but after seeing this I may switch brands. I have included pictures!
Read full review of Atlantic Superstore
We are here to help
16 years' experience in successful complaint resolution
Each complaint is handled individually by highly qualified experts
Honest and unbiased reviews
Last but not least, all our services are absolutely free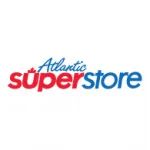 Atlantic Superstore contacts