Lowe's
-
Order delayed/canceled
I ordered an Iio retro refrigerator in late March, order has been delayed several times each time accepting the delay. Yesterday again and email that my order was delayed again and shortly affer received 2nd email stating my order was canceled. Contacted customer finally after over an hour wait call was returned only with no avail of resolution, compassion or understanding with little to NO customer service! I finally asked to speak to a supervisor only to be put on hold finally hanging up after 30 minutes! Frustrating and ridiculous
Desired outcome: I would like a response and apology! I would also like it for at least the sale price that was advertised last week
This review was chosen algorithmically as the most valued customer feedback.
I ordered and purchased a storm door from Lowe's in Gun Barrel City, Texas Store #1801 on 03/17/22. Due to a communication error from the store, the initial evaluation with the installer was delayed by weeks. When the door arrived, another install date had to be scheduled. When the door was finally installed the install team and I noticed a gap at the...
Read full review
This review was chosen algorithmically as the most valued customer feedback.
I purchased a firepit table from your orchard park store in May 2020 and last October it started on fire inside next to the tank. I connector broke off inside and almost Killed me, I needed to replace some parts of the wiring and gas connector I called the manufacturer and they sent me the wrong parts and in fact they don't apparently sell the replacement...
Read full review
This review was chosen algorithmically as the most valued customer feedback.
So I was on the phone with the service & warranty department just now. I had patiently been working with a young girl named Blessing to resolve my issue. She had put me on hold Again and I somehow was connected to some associate somewhere who knew nothing about what was going on, I hung up. I am 62yrs old, have Lupus and several other health problems. I...
Read full review
This review was chosen algorithmically as the most valued customer feedback.
I contracted a countertop installation through Lowes specifically because I was sure that if there were any issues, Lowes would take care of them. I was wrong. I should have seen the red flags when it took several months for the contractor to return my calls about scheduling a measurement appointment. After that, I was able to schedule the installation...
Read full review
Lowe's
-
Lowe's Protection Plan
I have spent hours on phone trying to schedule a repair on my washing machine I purchased from Lowe's with a protection plan.

The machine broke. I contacted their 888# for schedule a repair but what an ordeal:

After spending 1 hour on Friday on hold, someone finally came on but I couldn't complete the call. So I called back and waited then 2 hours. Finally got a person, scheduled the repair for yesterday, Monday, May 16th.

No one showed up on Mondy to repair the appliance. No one called either.

Now 2 more hours on the phone, waiting in a cue because whichever call center they are using in India is always "experiencing a higher than usual call volume".

Can someone give me some kind of customer service that doesn't involve all of the above?
Desired outcome: 1) don't make it necesary for a customer to have to wait 3 hours to speak to someone 2) after schedule a service for a specific date, ensure that actually happens.
Lowe's
-
Service and delivery
Purchased 120 mason blocks on May5th 2022. Was told delivery would be the13th. On May 10th I received a call asking if they could deliver that day. I agreed and the girl told me she would call me back. I never heard back and after calling every day unit May the 17th I still do not have my block and can not get a manager at this store to call me back.

They did say they had driver issues. I understand that no problem, however when a customer calls for 6 days straight and can't get his supplies he paid for or a call back about the delivery that's a management problem that needs to be addresses by corporate.

Not once was I asked or given an option to keep me as a Lowes customer.
Lowe's
-
Damaged Door
Order #890632572

We ordered the door and had it shipped. Once we received the door and was able to inspect it, we noticed that on both sides of the door frame, there are chunks of wood missing from where the delivery had it strapped to the box truck. It is not on just one side of the door but both. There is no way of fixing this but to have to purchase new trim work to replace it.
Desired outcome: Credit towards purchase reimbursed.
This review was chosen algorithmically as the most valued customer feedback.
We started a tile floor project in November 2021 through Lowes. I payed the total amount to the floor department on November 2nd with my Lowe's card. The employee ordered all the materials and had them sent to our home. The project was completed in December having excess mortar left over. Since we were planning on having the remainder of the house tiled, we...
Read full review
This review was chosen algorithmically as the most valued customer feedback.
We have tried repeatedly to get help from Lowes : our refrigerator door gasket keeps coming off. Purchased 2019. Most recent repair appointment was February 2022. The serviceman replaced it previous to that date but it did not fix the issue. Another serviceman in February 2022 ordered a new door, but this was disallowed/cancelled by warranty plan. No one...
Read full review
Lowe's
-
Delivery failure
Ordered an EGO Power+ Lawn Mower (LM2135sp) online from the Matamoros, PA store. It was delivered used, with grass and dirt on all the parts. I called to have it replaced and was told it came from the newton, NJ store. Called newton and spoke with the delivery manager, Victoria. She promised the used mower would be picked up the next day (Sunday) but could not deliver a new mower until the used one was received or I purchased a new mower. I refuse to purchase a second mower because they were at fault. No one came to pick up the used mower on Sunday and I called back and spoke to Jessica, the operations manager, because deliver was closed for the day. Jessica promised to call me back when she 'figured' out what happened. She never did. I called back Monday and Jessica is out and no one is picking up in delivery.

This is unacceptable customer service. Why am I doing all this work for your mistakes?
Desired outcome: I want my new mower delivered ASAP. I want the used mower picked up ASAP. and you what? I want compensation for my trouble too.
Lowe's
-
Unable to change address after shipment
I have noticed that my old address was on my order when I received the shipping information. I called to have it changed and they will not change it because it was shipped. But it is just the label created and not in the hands of FedEx. They are telling me to wait until it is delivered and dispute the charge. FedEx allows delivery address to be changed but it has to come from the shipper. Not sure why Lowes would not make sure they have a way to change addresses for shipment.
Desired outcome: Change the delivery address
Lowe's
-
Pine trees
To whom it may concern:

I purchased 4 small pine trees at the Medford Lowe's store. A year has passed and the trees barely are growing and seem half dead.

I take special care of all my plants in my garden and find it shocking that they are in this condition!

I've been giving them the proper amount of food and fresh water.

So I decided to stop by Medford Lowe's and explained the situation, along with my tags and receipt, and the cashier, tried to help by scanning the tags to reimburse me, but no luck. The cashier then proceeded to get the manager.

The manager really did not help much, to my surprise he loudly blamed me of careless keeping, stating that I must of neglected them by not watering them enough. I was upset, embarrassed, and annoyed, all at the same time of his insinuations.

That's why I'm contacting Lowe's Corporate, I have confidence that hopefully you can either reimburse me or replace the damaged trees.

Your efforts will be gladly appreciated!

Thank you!
Desired outcome: Reimburse or Replacement
Lowe's
-
Dishwasher
My father purchased a brand new dishwasher from lowes 1.5 years ago. Has had many issues with it. Now it broke again and parts were recalled. Now all of a sudden all parts are on back order. He filed a complaint with lowes corporate. Calls back today and no case was listed. So now my parents have an expensive dishwasher that has not worked in month.
Desired outcome: New dishwasher no charhe
This review was chosen algorithmically as the most valued customer feedback.
May 13, 2022: I want to report the Pompano Beach Store and their inability to deliver merchandise when you (the store) and the delivery company agreed to deliver. I purchased $13,000 of appliances and carpet that I have cancelled as of today in person myself with the store manager for failure of delivery at the stated committed time. This was the hair...
Read full review
Lowe's
-
4 year EPP purchased on Apr 28, 2019
I purchased a Husqvarna Garden tractor from Lowes and opted for the 4 year EPP. Little did I know that the Lowes Plan only kicks in after the manufacturer warranty expires, Husqvarna warranty is bumper to bumper for 3 years. So in essence I paid $369.97 for one year of warranty and can't even use it as of today.

On May 11, 2022 I needed to file a claim and called their EPP # 888-775-6937. On May 11, 2022 I held for over one hour and never was connected with a rep, but was told via recording how important my call was.

On May 12, 2022 I have been on hold for over 45 minutes and waiting.

What good does does purchasing something do if you can't use it.

I am beyond frustrated, and an considering entering a complaint with my CC complaint or asking for a refund.

I WILL NEVER PURCHASE AN EPP FROM LOWES AGAIN.
Desired outcome: Please refund Invoice # 15473182, $369.97. Dated Apr 28, 2019
Lowe's
-
Lowe's Protection
I have been trying to schedule an appointment for service on my Samsung Range. I have been placed on hold each time. I bought the Samsung Range in 2016. The oven has been giving me problems for about two years. Last year a repairman was sent out, but belittled me and said that nothing was wrong with the oven. My Protection Plus is over in June and why should I renew if I cannot get service? You can bet that My appliances will be bought somewhere other than Lowes from now on. I have been a loyal customer since the store opened in Milledgeville.
Desired outcome: I need to schedule a repair
Lowe's
-
Protection plan
I have protection plan with lowes for my main appliances. Everything was fine until march. My refrigerator is not cooling in jan and I was able to schedule a repair and now again its not working. When I try to file a claim they could not identify my account and customer service team is reporting because they have new system.

My food was spoiled and I dont have any place to keep my food and facing so much problem after I paid for protection plan. No body is providing me a service then what is the use of protection plan. I want this issue resolved asap because I could not store my food. I have kids and its getting very tough for me to manage.
Lowe's
-
Dishwasher Warranty
Bought a 5 year warranty with the dishwasher in 2019. In February of this year, the upper rack collapsed and the front wheels on the top rack both broke off. They were held on using a plastic axle.

Called for service and waited. Called again 4 weeks later and was told that there were no ISP's in my area, but they were putting in the request again and I would hear back within 10 business days.

Called again 3 weeks later and was told that my dishwasher did not qualify for warranty work as the breaking of the top rack was normal wear and tear. Then the agent told me that when the service technician came out to the house that was how they determined this. I told the agent that NO SERVICE TECH had been out to the house yet. She checked and said that she found that was true but the records said that the upper rack breaking was just a part of normal wear and tear and that they would send a tech out to examine it and let us know for sure if it was not covered.

Called on 2022-04-26, and Angela told me that they had requested an ISP visit 3 times and all 3 were rejected because the ISP's were at capacity, so she would escalate the case and have the dishwasher replaced. She said I would be hearing back from an escalation manager within 48 hours.

It's 14 days later, I have been on hold with the service center again for 32 minutes and have no heard from ANYONE at Lowe's.

Have had Lowe's warranties for years, and this is the ONLY time you've completely failed at honoring the warranty. Everyone along the way has dropped the ball here.
Desired outcome: Give us our money back or give us the credit so we can buy another dishwasher by the end of this week. Also would like the money paid for the warranty back as it did not live up to its promise.
Lowe's
-
Whirlpool dishwasher
Purchased 8/20/2020 and the motor died within a year. It took almost THREE months to get a qualified tech to replace it. It's now less than a year and the dishwasher does not work - possibly the motor again. Called Lowes @888 775 6937 over 3 weeks ago - waited a week to hear from them after giving them all data (they never called back) - and then called last week to find out there was no claim made. Gave ALL the data again, said they would notify me in a day or two ... and still haven't hears. Today, I am waiting on hold, going on 1.5 hours ... and am totally frustrated. I've paid for a protection plan, but it seems useless is nobody cares to help me - and I have to spend hours spinning my wheels and getting zero satisfaction. Do you think someone can PLEASE help me? Thank You. Linda Sterling
Desired outcome: Please allow me to replace with another brand of dishwasher
We are here to help
16 years' experience in successful complaint resolution
Each complaint is handled individually by highly qualified experts
Honest and unbiased reviews
Last but not least, all our services are absolutely free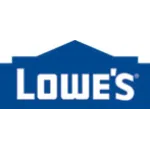 Lowe's contacts