Newest Bosch reviews & complaints
This review was chosen algorithmically as the most valued customer feedback.
We purchased a Bosch HMC8025UC speed oven/microwave about 6 years ago together with a Bosch wall oven and dishwasher. We decide to go with Bosch as we had a Bosch dishwasher before and in 15years did not have a single repair. The dishwasher and wall oven are fantastic, but the microwave leaves much to be desired. We have had repairs done to inline fuses and...
Read full review of Bosch
Customer service
10/20/2023 07:00 am I called Customer service to see if they can help me trouble shoot with the issue that i am having with my dishwasher.

When customer service answered my call she never ask about my problem or anything she just push to send out a service technician. I asked her can she try to help me first before we send someone. She was not happy about it but she will try. After 5 seconds she informed me that she can't help me and she once again push service technician . I asked how much will it cost me ? She tell me 159.00 dollars for tech to come out then 200.00 for service fee ! Plus parts

So I asked her 359.00 just for them to walk into my house ? She say yes !

This is ridiculous ! Horrible Customer service and totally money making gimmick.

I do not want them to take advantage of their customers. We already paying top dollars for top products .
Desired outcome: I want an apology and acknowledgement that what she did was wrong . I feel that customer service should try to help peoples and not push money making gimmicks.
Customer Service
We really had a very pathetic experience with the Bosch service team.

I tried calling the numbers below and got a pathetic service response.

080 [protected] - called 5 times - They said a technician is coming but no one turned up.

080 [protected] - called 3 times - They said a technician is coming but no one turned up. Later they gave one no. [protected].

Upon calling this no of technicians= [protected]. He said he can't come as the location is a little far. Then he gave me [protected] Naveen Vishwkarma - He spoke very rudely like who gave my number, i am team leader, i ' m in charge, wil send technician, later he told me i am cancelling your complaint.

This is the way the Bosch company is treating the customers.

Literally not recommended .

Regards

Anoop Kumar

+91 [protected]
Is Bosch legit?
Bosch earns 91% level of Trustworthiness
SAFETY NOTICE: ComplaintsBoard has analyzed Bosch and determined that it has perfect credibility and is completely trustworthy, with a legitimacy rating of 91%.
We found clear and detailed contact information for Bosch. The company provides a physical address, phone number, and 2 emails, as well as 4 social media accounts. This demonstrates a commitment to customer service and transparency, which is a positive sign for building trust with customers.
Bosch-home.com has a valid SSL certificate, which indicates that the website is secure and trustworthy. Look for the padlock icon in the browser and the "https" prefix in the URL to confirm that the website is using SSL.
Our scan shows Bosch website is free from malware and phishing activities, which are types of online threats that can include viruses, worms, Trojan horses, ransomware, and other malicious code, as social engineering tactics used to trick users into sharing their personal information.
Bosch-home.com has been deemed safe to visit, as it is protected by a cloud-based cybersecurity solution that uses the Domain Name System (DNS) to help protect networks from online threats.
We looked up Bosch and found that the website is receiving a high amount of traffic. This could be a sign of a popular and trustworthy website, but it is still important to exercise caution and verify the legitimacy of the site before sharing any personal or financial information
However ComplaintsBoard has detected that:
While Bosch has a high level of trust, our investigation has revealed that the company's complaint resolution process is inadequate and ineffective. As a result, only 19% of 174 complaints are resolved. The support team may have poor customer service skills, lack of training, or not be well-equipped to handle customer complaints.
We conducted a search on social media and found several negative reviews related to Bosch. These reviews may indicate issues with the company's products, services, or customer support. It is important to thoroughly research the company and its offerings before making any purchases to avoid any potential risks.
Our Verdict: Bosch is highly recommended company, but beware of poor customer service. Their 19% Resolve Complaints rating is a cause for concern. We advise using their services securely and reviewing complaints beforehand.
Bosch Double Oven
My Bosch double ovens are less than three years old. The center glass on my lower double oven door spontaneously shattered. The oven hadn't been used for a couple of months and no one was in the home for the two weeks prior.

I was on hold with Bosch for an hour before they answered and referred me to a local, certified Bosch technician.

The technician came out to do an inspection for Bosch. Three weeks later, after repeated attempts to reach Bosch. they still haven't heard back from Bosch regarding the resolution.

Right now, I am on hold with Bosch's customer service. After 20 minutes, someone answered my call and transferred me. I have been on hold an additional 30 minutes at this point.

My oven has been unusable for a month. I need some kind of repair and resolution.
Refrigerator
technician while installation of my new refrigerator on 31may at panaji goa came without company uniform and without company id card. i asked him he replied u can call the company off and ask. he shook my refrigerator to get the identity no and refrigerator base started shaking. When i told him to adjust it he said he came without tools to do it; did he come for picnic to my house without the installation tools? he told me he will adjust it when he gets the addl tray which i ordered. Till now tray is not delievered neither he adjusted the base. I had to put some packing down to avoid it from shaking.

thanks

Tukaram Borkar

whatsapp [protected]

email [protected]@yahoo.co.in
Desired outcome: if such bad service continues i will have to sell the product although its performance is very good
Bosch dishwasher — disappointed
Our Bosch DW was purchased from Lowes in 2014. This is the 2nd time it has broken down. Error code 15 says we should unplug it and pull it out, then tip the dishwasher to one side and it MIGHT correct the problem. Our plug is behind the DW and pulling it out is more than a one person job for us. So we are advised to call for service

which will probably be at least $250. Won't be buying another Bosch--2 plus hour cycle, no option to just rinse, rinse aid runs out fast, racks aren't efficient and repairs are a few reasons.
Poor service
Good morning,

My name is Dibolelo Mocwiri. I purchased a stove from Game in 2019. Two plates have stopped working, but I didn't log a call because I was unsure about the warranty period. On December 15, 2023, I replaced the stove top. However, another plate has now stopped working, and I have logged a call for assistance.

A technician visited my house to inspect the stove but did not fix it. Instead, he claimed that the issue was caused by a cockroach found inside the stove. I believe this to be an excuse. I am disappointed with the poor service and the lack of durability of their appliances.

All I want is for my stove to be repaired.

You can reach me at [protected] or email me at [protected]@gmail.com.

Thank you.

Sincerely,
Dibolelo Mocwiri
Dishwasher
We got a Bosch dishwasher about 4-5 months ago. We clean it out weekly and our dishes still stink so bad. So much so that my family refuses to eat off the dishes that have been in the dishwasher. We rinse our dishes thoroughly before putting them in to the dishwasher. Our previous non Bosch dishwashers did not have a smell at all. We had a Bosch in our previous house and it was the same problem with that one.

I attached a picture of our product number
Desired outcome: Return dishwasher for refund
gas stove model HGS 58655UC
We bought gas stove model HG58655UC, and considering the cost we were shocked to find out there is no way to accurately set the oven temperature. Further there is no way indicating the temperature of the oven. The fan for the oven is on at all times when the oven is on, which causes a great deal of heat to be put out over the burners and into the kitchen. Had we known these things it

would have definitely affected our decision.
Multi talent 3 mcm3100w
I bought this product Dec 10 2022 from a distributor in Israel. the box stated 'accessories included', picturing a blender but there was no blender inside. Later I discovered there are 3 separate model numbers of this particular multi talent and the one I bought does *not* include the blender attachment. The distributor is now unavailable. I was unable even to find out if I could buy the blender attachment separately. At this point I'm fed up.
Desired outcome: Full reimbursement or replacement with the desired model, including blender attachment. Contact me [protected]@gmail.com
Bosch dishwasher model SHE3AR72u/c28
The dishwasher malfunctioned a couple of months after being placed in service. The error code E09 indicated a bad heat pump. I contacted Bosch customer service (took three tries and then had to remain on hold for an hour only to be put on hold again). Once I spoke to a representative I was put on hold again. When I finally reached someone who listened to the problem I was given the name of a Bosch certified service rep here in Elk City OK. When I spoke to them I was told they did no repair work unless the appliance was purchased from them. As I purchased the dishwasher from an online company I had to go through the same problems with Bosch customer service again. I finally got a reference number to use when calling customer service #[protected]. This went on until well into March of 2023. Every time I called the person I spoke to said that the problem had been sent to management and they would see about getting me a credit for the dishwasher as there were no certified technicians serving the area in Oklahoma where I live.

I tried contacting them over and over again only to be told the same thing. I finally told them to have management contact me and was told they would. This was about a month ago and I have heard nothingf.
Desired outcome: Get a replacement for the faulty unit.
Dishwasher
We ordered a service request for our dishwasher as it was leaking from one side. The request was served and a technician came to our place to fix. He opened the whole dishwasher and said it is now fixed. After he left we started the machine next day and it started leaking from all 4 sides. There was no fix rather there were damages to our product. We want to please request if this matter could be handled.

Thank you
Desired outcome: I would want someone trusted to fix the issue and not any random technician. We already have paid 1000 rupees for Nothing. If this is not fixed we are not willing to pay anymore.
Oven
I bought a Bosch oven, model HGI8056UC/01. After two years it stopped working and I figured out that it was a faulty bake igniter. Per the instructions on the oven and Bosch's website, I called [protected] six times over the next several days but I was not able to reach anyone. Hold times ranged from 30-50 minutes before I gave up and the total hold time was 4 hours & 35 minutes. As a result, I ordered a replacement bake igniter from Amazon and replaced it myself. Today (February 23) I tried calling Bosch again to ask for reimbursement for their faulty part or at least a replacement. This time, I was able to reach someone after waiting for 35 minutes but that person was unable to help. She put me on hold for another 40 minutes before I reached someone else. That person informed me that Bosch would not help because I replaced the part myself. She told me that I would have had to speak to someone at their customer service number first for them to be willing to reimburse me or replace the part. I asked how that could be a reasonable solution when I'd already held for over 4.5 hours and the response was that I should have just waited longer. So in summary, Bosch sold me a defective appliance, made me waste nearly six hours on the phone, and then justified their refusal to replace it by saying I should have spent more than 6 hours dealing with their abysmal and/or nonexistent customer service department. This is unrelated but we also have a Bosch refrigerator and it's the worst refrigerator I've ever owned. It turns off all the time for no reason and beeps uncontrollable, also for seemingly no diagnosable reason. This company clearly does not care about its customer. They should be ashamed of themselves.
Desired outcome: Reimbursement or replacement of the defective part
Induction cooktop
We broke our cook top in April 2022. Bosch set up a replacement installation and then on the reserved day, a local person called to say the part was not available.
They cancelled the appointment and said the part was on backorder. We have called several times since, always being told the part was not available but a future date is always given as to when they think it will become available. So we were told, July, then October, then January, and now February 2023.

We could not survive with a stove/cook top so we bought a new Bosch range in October 2022. We moved the stove to our son's home nearby, hoping that it eventually will get repaired.
We have had it with waiting forever. We expect Bosch to compensate us by helping pay for the new Bosch range we bought in October.

Model HII8055U/01, Serial FD 9705-30, Part # [protected]
We have made 16 calls to Bosch. I am on the phone waiting on infinite hold right now. Often, when I reach somebody, they go silent and eventually hang up and do not respond to questions.
Desired outcome: We expect Bosch to compensate us by helping pay for the new Bosch range we bought in October. We expect at least $1200.
Vent Hood
Control board in Thermador vent hood failed after light use. Part has been backordered for more than six months. Multiple calls to customer service resulted in endless hold times or... drum roll... nothing but silence! This company needs to get its act together. In the meantime, we are breathing natural gas fumes with no ventilation when using the Thermador cooktop!
Desired outcome: Answer the phone and provide replacement parts as promised.
Bosch refrigerator
I purchased a Bosch refrigerator last year (installed in the middle of November 2021). The fridge is 800 series with a special "fingerprint resistant" coating. Today, which is only a year later, the fridge's upper coating is peeling, exposing lighter-color metal underneath (see pictures). I called Bosch and shared that with them. I waited for 45 minutes, then spoke to three customer "service" representatives. Each conversation was getting worse as the level of management was going up in terms of the quality of customer "service." The last "manager" I spoke to by the name Kiki directly blamed me for the defect, claiming that I had used chemicals on the coating (I do not use any chemicals in my household), and essentially avoiding accountability for what is clearly a factory defect. The coating should not be peeling! Kiki, the higher-level manager, told me she was the only manager I could talk to, which I found strange, and put all the responsibility for this flaw on me. I was told I would be fully "liable" for changing the freezer door and also for the technician to come out and assess the defect. I believe that it is the responsibility of Bosch to replace the faulty doors with defective coating. The coating in NOT fingerprint resistant, in the first place. I am happy to take videos and pictures to demonstrate. Finger prints are extremely visible on it. But I do not wash the door with anything, no chemicals. We use a dry soft "dust" cloth that we use on delicate furniture to remove the fingerprints. I have read about this issue online and other people have had the same issue with 800 series and fingerprint resistant coating. Please advise how I can find resolution. Am I expected to keep paying over 1k a year for new doors for this fridge, or is it expected to look like this, even though the aesthetics is the most "expensive" part of this fridge? This is a new fridge that is expected to look good for longer than a year. The fridge was in 3800K price range.
HBN 3345.1 Oven
I have not owned this oven long, but have had nothing but trouble the whole time. Wish I was able to change out before now, but I was not able to for financial reasons. The motherboard that controlled all functions never worked correctly from day one, and I had to figure out ways around that just to cook my food. Then Bosch informed me that it actually was unable to be repaired, even though it never worked.

Expensive mistake - make sure you don't make the same. Was finally able to purchase a new oven - obviously not a Bosch.
Built in microwave and oven combo
We purchased a new home with Bosch kitchen appliances as standard, move din August, 2020. After two years of light usage in at two person home the microwave, model #HMB50152UC/05 stopped functioning. The microwave is out of warranty after one year. The repair required a new 'board' and a small electrical relay costing approximately $1000.

We have had countertop microwaves in the past with more reliability at a fraction of the cost.

We are very disappointed in Bosch.
Desired outcome: Refund of repair cost
Bosch dishwasher
This company has ZERO professionalism when it comes to customer service. I have been on the phone on hold all morning and twice I got through after over 30 minutes wait time to get cut off. When ever I call I get a rude person on the line before this. I have constant trouble with my machine. I had a Bosch for 16 years before this new one that cost twice as much and nothing but trouble. This is very upsetting that your customer service is so awful and to speak to someone I have to waste a whole entire morning. I will be not in the best when they finally pick up the phone. Lower your prices if you are giving awful customer service. IMmVERY disappointed in this company.
Icemaker 500 series and poor service.
I'm once again in a mess with Bosch.

1. Product issues with icemaker and 500 series refrig.

2. Already replaced the entire refrigerator and icemaker stopped working 88 days after installation.

3. Every time issues with either technician and service trying to resolve. Executive Team admits continued problems but doesn't care and overriding because they believe Bosch employee's once again didn't follow their procedures. They punish the customer for their employees failures.

4. Clear and consistent pattern of over a minimum of three major appliance issues. (A) faulty product nor working (B) horrific customer service experience that requires sever customer action such as filing BBB complaint. (C) Bosch Executive Team determines that their technician and customer service failed to follow policy and/or guidelines (D) After acknowleding employee failures with the customer, they simply don't care to have satisfied customers. The Bosch Executive Team is exactly like the Wizard of Oz behind the curtain trying to manage their untrained and acknowledged poor service through punishing the customer. To date they cannot provide one single document to identify the resolutions to overruling their trained technician. Everything is piecemeal, partialized, convoluted, and messy. Within 24 hours they can't even get a consistent BBB complaint - reply.
Collect Your Trust Badge
Be recognized for outstanding customer service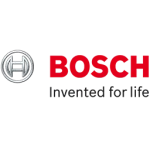 Bosch

contacts
We are here to help
19 years' experience in successful complaint resolution
Each complaint is handled individually by highly qualified experts
Honest and unbiased reviews
Last but not least, all our services are absolutely free