Bosch
-
Dishwasher
Lodged a claim on our warranty on 21/12/2021 and this issue STILL isn't resolved and we are STILL without a dishwasher. Multiple calls, emails and contacts regarding this and no follow up or help.

Main seal at the back is leaking and water is filling the entire Cavity. After draining it still get E:15. It has caused water damage on our floor.

We will be taking this further if not resolved in its entirety within 14 days.

Job reference number: 0970540386

Reference number A24352198
Desired outcome: Replacement dishwasher
This review was chosen algorithmically as the most valued customer feedback.
I have sent the complaint below to the following https://www.bosch-home.com/us/owner-support/contact-us/contact_form_success https://kibo.force.com/consumersupport/s/contactsupport?language=en_US and Bosch Rebates [email protected] and requested them to forward to the appropriate department. I have tried to contact Bosch customer service...
Read full review
This review was chosen algorithmically as the most valued customer feedback.
Good Day I took my vehicle in for a service at Bosch Car Service Carnival City on the 15th of December 2021, I informed the consultant of the below issues. 1. Vehicle is smoking 2. Vehicle is using a lot of oil. 3. Car needs to be serviced On the same day of the 15 December I received a call stating what needs to be done on the vehicle, attached is the...
Read full review
Bosch
-
Customer care
I phoned Bosch Customer Care on 17.1.2022 to request a Bosch accredited technician to attend to a Bosch fridge that wasn't working and out of the guarantee period. I was given a reference number. Two days later I still hadn't been contacted so I phoned Bosch call centre again. They assured me that a technician had been scheduled. After 7 days, I cancelled the call out as no one had bothered contacting me. Bosch appliances are superb, however their Customer Care Centre is appalling, infact non existent. Furthermore, one tries Googling Bosch Head Office, only to find that one gets through to the same call centre again which is the very department that is worse than pathetic.
Bosch
-
Refrigerator
The ice maker does not work. While still under the original 12 month warranty I had a service call to fix the ice maker. When the service man left the ice maker was working. 3 month later it quit working again. I purchased the extended warranty and called for service and was told that it was a pre excysting condition and that it was not covered under the extended warranty. This is a terrible company with terrible products and warranties. I ask for them at 2 weeks into the purchased extended warranty to refund my money for the extended warranty and they refused.
Desired outcome: I want my money returned for the extended warranty or I want my ice maker fixed.
Bosch
-
Gas stove regulator
Good day
I ordered a gas stove regulator from BSH Home Appliances on 22 Sept. 2021 and the sales person who helped me over the phone was Mahibila Sontaga ([email protected]). I paid R1690.19 for this part. After I received the part it was installed in my gas stove. It did not work. The over was still overheating and you couldn't regulate the temperature. My husband phoned this gentleman and he said he will come back to us. To no avail. We have made numerous phone calls and I even sent him a mail. We don't get any answers. My income is the only income to the household and I can't waste money for something that does not work. Tomorrow is Xmas and I can't use my oven. This is now going on for 3 months and still they don't want to assist. The one time they said they will send a technician out but I need to pay for travelling costs. From Johannesburg to Phalaborwa is over 600km. I can't afford that. We don't need a technician. I either want my money back or I need a new part. My order number was 4053713843
Desired outcome: I need my money back or a new part
Bosch
-
laundry machine
bosch has the worst s certified service people my laundry machine started turning in circles thats a $2500 machine they send in tec he says that o its better i buy a new one buecase this might cost me $1000 just for him to chnage 1 part that he thinks might be it if not it could be something else that he has to change if not then something else just by looking at it without even touching the machine he didnt even know how to connect the hot water n cold water he was confused and asked me where hot is and were cold is they charged me $200 for a 5 min visit to come and guess what he might things is wrong i got a samsung laundry machine half th price and much better product dont buy bosch worst product n service
Bosch
-
GLL 3-15
I just purchased this item and after several minutes managed to get the packaging opened, cutting my hand in the process.

Once I figured out a way to get it out of the packaging, I looked for the directions and there are none!

I have found directions online, but why would you not include them in the box?

Then I went to put the items in the package in the case provided. I could barely fit the unit inside, no room for the accessories.

If you're going to charge as much as you do for the item, include directions AND include a case that will hold the unit AND the accessories.
Bosch
-
Bosch 18Volt re chargeable vacuum cleaner
Vacuum cleaner purchased in December 2020. Handle broke after 9 month use, into a 2 year guarantee. Service engineer called on the 11th October. He examined the handle and ordered a new item, which he told us would have a delay but would be with us in November sometime. Nothing arrived, so I phoned customer service on 30th. November to be told that the item would not arrive until January the 20th!. That would be nearly 4 months without use if it turned up then.
Ref. No 2371885380.
Would we buy another Bosch appliance again, I don't think so with level of service. Shocking.!
Desired outcome: A new handle/cleaner
Bosch
-
Product ordered
My current Bosch Dishwasher had recall (Fire Issue) We disconnected on 07/02/2021. Upon receipt of noticed, we were offered 40% discount on a new Dishwasher...Ok that's acceptable. We placed our new order on 10/05/2021.
They charged our credit card accordingly & promised to ship within 3-7 business days...Approximately 3.5 weeks later, I called customer service, Sorry your order will not ship until 06/2022 "That's unacceptable 9 months on my money!"...Especially when Lowes has them in stock...Please give a voucher to purchase one from Lowes.
They Hung up on ME :(...8- CALL LATER NO HELP...and you cannot cancel your order...Very Frustrated!
Desired outcome: Voucher for 40% off at Lowes....
This review was chosen algorithmically as the most valued customer feedback.
I purchased my Bosch Range in December of 2007. As soon as I bought it, the Oven Control Panel stopped working & I had it replaced under warranty. Then the cook top control knobs started peeling & if you hit them by accident, they moved & went on. I went on your website to order more & saw there was a problem with them & I was sent new ones... which also...
Read full review
This review was chosen algorithmically as the most valued customer feedback.
I bought the Bosch Ceramic Hob from Makro less than a year ago and in July 2 of the plates stopped working, after several calls and inconvenient appointments the technician came to check it and told me that he suspected its the cockroach and quoted me for replacement and left, when I called to enquire I was referred to the terms and conditions which I've...
Read full review
Bosch
-
Bosch dishwasher
If you are thinking about buying a BOSCH dishwasher DON'T DO IT...
I purchased a BOSCH dishwasher from Lowes and have had nothing but problems since I got it. I have had Suffolk Appliances (the only warranty preferred contractor) out to repair it 3 times and they still don't have it working. The first time it wouldn't drain the water - representative said the loop under the sink wasn't high enough so he raised it...after he left it wouldn't pump water in, so I called them for another service call. This time he said it was the water pump, so he ordered a pump and a "control board" just in case it wasn't the pump? Took a few weeks for him to come back out (parts and he was sick) today was the day! He showed up (not with a pump) but with a valve and a control board. He installed the valve and started a 60 min cycle and left. I checked on the progress 1 1/2 hours later only to find that it had stopped and 49 minutes remained on the 60 min cycle and again the water had not drained. He said he didn't need to install control board because it wasn't needed. I haven't had a dishwasher for months. It could have just been a lemon - I don't know.
If this was a regular dishwasher, i would have just cut my losses and put it on the street for recycle to pick up and not had this frustration. However, it was an expensive one and I really hate that. I'm now going to have to replace it, it won't be a BOSCH but at least it will work. Let me save you this headache, Buy the normal name brand and don't pay a fortune for it. You'll be glad you did. *I called warranty co and asked for a number to call BOSCH directly but was told I couldn't do that, they would handle it. I really think if I could have spoken to a BOSCH representative, this would have been resolved! Lesson learned
Desired outcome: Dishwasher to either be repaired or replaced
Bosch
-
Oven
Don't know about other products but bosch ovens are terrible just terrible even can be harmful.

Also want to mention that plastic parts are melting and you don't even have warranty for them.

You have to investigate the documentation of the product yourself because sales don't give a f..k if you are not aware.

Pls be advised and it is no joke.

Will never ever in my life I will buy bosch again.
This review was chosen algorithmically as the most valued customer feedback.
Good day, One of my tenants at Oasis, Palm Springs 107, Century City Cape Town, Mr Dyason mentioned +/- 18 months ago that the Bosch fridge /freezer was not cooling properly. The agent at the time, Ninette from Bond Properties requested that Electro call goes out. Carmen from Electro call said a part was faulty and that I had to pay upfront. Which I...
Read full review
Bosch
-
Power cord to bosch dishwashers
I not sure that Bosch has fix past problem with the pass electrical chord problems. We had notice a "burnt" metal smell coming from the dish washer. We trip the circuit breaker until the service people arrived. When the Bosch service rep show up they said the problem was the power chord but they didn't have the part. Knowing that Bosch has had problem with electrical chord in the pass, one would think they have had a replacement chord with them.
So the part has been ordered and we have to wait another week with an inoperative dishwasher. I would expect better quality from Bosch but I am thankful we did not have a electrical fire. I would be more that happy to share the pictures of the Bosch junction box
Model No SHXM78Z55N/01
S/N FD010101210
Ordered Nov 2020
installed Fed 2021
incident 23 July 2021
Owner : Mike Pettit
2503 Thoroughbred Lane
Mansfield, Tx 76063
817-269-3554 (m)
Bosch
-
Bosch Dishwasher
Purchased from Best Buy on 11/18/17 SHX5AV56UC/ZZ F 971000242 REGISTERED 11/26/17
No power in June 2021
Did not know of an authorized repair deale.r Called Local appliance repair Aldridge Appliance
They visited me twice Ordered 2 or more parts After 6 weeks, the tech said he could not fix it. AFTER $216.00
I called Bosch and they told me of the authorized repair requirement. I called the company they gave me.
I called them 2 times. I never received a return call nor a message of any kind. Really didnt want to start with them anyway since I would be paying more service calls, etc etc Prefered to pay toward another dishwasher.

I have since bought another dishwasher...NOT A BOSCH. I bought the Bosch dishwasher because of word of mouth advertising from a friend.. I have another relative who has had a Bosch for 20 years! She will be buying another soon - current one having problems. Word of mouth advertising is REALLY good but it can be REALLY bad. I DO NOT plan on telling my relative who is in the process of buying a dishwasher - to buy Bosch. Nope
Bosch
-
Bad service which need to wait for almost one month
I have bought a new Bosch washing machine at Nov 2019, the water was stuck recently and I have to order a Bosch home service, was trying to order from July 8th, and the only available time will be from Aug 2nd. That is almost one month waiting time! I never have any problems having other washing machine before, and besides the fact I need to order a service just after one year and half, the waiting time is also completely not acceptable, btw, I live in gothenburg which is the second biggest city in Sweden. I will never buy any Bosch products any more!
Bosch
-
Built in dishwasher
We urgently need to speak with a Bosch manager! We waited years to be in a position to purchase this dishwasher and to say the very least we are extraordinarily disappointed in the function. Quite a number of issues - please call us! 312-860-8198. We plan to go to BBB and as many governmental organizations as possible if we are not contacted.

We have never complained about appliances in 50 years - and are truly and deeply worried about this grievance! We worked for years to be able to afford what we thought was the best, and immediately experienced several issues:

We only want the dishwasher to work correctly!
1) dishes "never" dry - no matter how long we wait (even days)!
2) dishes are "never" fully clean!
We do use all the recommended cleaning items.
Desired outcome: SOMEONE TO PLEASE ADDRESS OUT ISSUES!
Bosch
-
ARM 34 Electro-rasenmaeher st 3165140746601 5495562
1, la poignée de la boîte de collecte d'herbe se détache de la boîte lorsque la boîte est pleine d'herbe.
2. La boîte de ramassage d'herbe est de très mauvaise qualité, les pièces à extrémité ouverte (équipées de 2 composants pour faire une boîte) ne s'assemblent pas et peuvent empêcher la boîte de s'adapter à la tondeuse avec plus d'utilisation.
La tondeuse a été utilisée une fois.
J'ai eu plusieurs produits Bosch au fil des ans, ce produit n'est pas à la norme Bosch attendue,
J'ai acheté ce produit en ligne chez Hornbach au Luxembourg, j'ai renvoyé le produit pour me plaindre et on m'a dit qu'ils ne pouvaient rien faire d'autre que contacter Bosch, mais un remplacement prendrait plusieurs mois pour arriver. Je ne peux pas attendre
Desired outcome: Je voudrais une boîte de ramassage d'herbe de remplacement bien faite pour remplacer ce qui m'a été vendu.
We are here to help
16 years' experience in successful complaint resolution
Each complaint is handled individually by highly qualified experts
Honest and unbiased reviews
Last but not least, all our services are absolutely free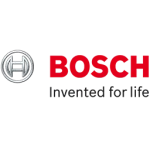 Bosch contacts