Keurig Green Mountain complaints
60
Newest Keurig Green Mountain reviews & complaints
Green mountain coffee K cups
I love the taste of your K cups, but about every other cup I try to make they mess up and fill my coffee cup with grounds or shut my coffee maker off because the grounds spill all over and clog my machine. This is getting expensive and I'm seriously about to go with another brand. I buy my Green Mountain K cups at Miejer stores since November 2022
Desired outcome: Reimbursed for around 2 boxes since December of 2022
Folgers black silk keurig 32 cups
I have tried all kinds of different kinds of coffee k cups in my machine and this brand of your is the worst made cups. The coffee is good but the design or something else is wrong with the cups because every time i make a cup of coffee with your cups it always leaks grounds into my coffee. This is the only brand ive ever seen do this . I have to hand filtyer the coffee after brewing it which is a huge pain and os the whole reason for using the cups for convience. The cups were not cheap and i would like some form of refund or compensation for the box i bought . I really love folgers and would hate to change my mind over the cups . Please get back to me about tgis problem . Do you get alot of the same complaints about this same problem. My email is [protected]@gmail.com . Thanks for listening .
Desired outcome: Compensatiion for what i bought or the return of the boxes of k cups i have left. There must be a design flaw.
Pods ripping open
There has been several times now that, when I make a coffee with a pod, it rips open and grounds and water overflow all over the inside and top of my coffee maker. It is a horrible mess, waste of time and money, and very frustrating early in the morning when you are trying to get ready for work. This has happened before. As of recently was this morning, 01/06/23. Last time I used the pods coffee, different flavor, it happened at least twice.
Desired outcome: The outcome us a huge mess, frustration, and a major cleaning of my coffee maker.
Is Keurig Green Mountain legit?
Keurig Green Mountain earns 91% level of Trustworthiness
SAFETY NOTICE: ComplaintsBoard has analyzed Keurig Green Mountain and determined that it has perfect credibility and is completely trustworthy, with a legitimacy rating of 91%.
We found clear and detailed contact information for Keurig Green Mountain. The company provides a physical address, 2 phone numbers, and 2 emails, as well as 4 social media accounts. This demonstrates a commitment to customer service and transparency, which is a positive sign for building trust with customers.
Keurig.com has a valid SSL certificate, which indicates that the website is secure and trustworthy. Look for the padlock icon in the browser and the "https" prefix in the URL to confirm that the website is using SSL.
Our scan shows Keurig Green Mountain website is free from malware and phishing activities, which are types of online threats that can include viruses, worms, Trojan horses, ransomware, and other malicious code, as social engineering tactics used to trick users into sharing their personal information.
We looked up Keurig Green Mountain and found that the website is receiving a high amount of traffic. This could be a sign of a popular and trustworthy website, but it is still important to exercise caution and verify the legitimacy of the site before sharing any personal or financial information
However ComplaintsBoard has detected that:
While Keurig Green Mountain has a high level of trust, our investigation has revealed that the company's complaint resolution process is inadequate and ineffective. As a result, only 5% of 60 complaints are resolved. The support team may have poor customer service skills, lack of training, or not be well-equipped to handle customer complaints.
There was some difficulty in evaluating or examining the information or data present on the keurig.com. This could be due to technical issues, limited access, or website may be temporarily down for maintenance or experiencing technical difficulties.
Keurig Green Mountain protects their ownership data, a common and legal practice. However, from our perspective, this lack of transparency can impede trust and accountability, which are essential for establishing a credible and respected business entity.
We conducted a search on social media and found several negative reviews related to Keurig Green Mountain. These reviews may indicate issues with the company's products, services, or customer support. It is important to thoroughly research the company and its offerings before making any purchases to avoid any potential risks.
Our Verdict: Keurig Green Mountain is highly recommended company, but beware of poor customer service. Their 5% Resolve Complaints rating is a cause for concern. We advise using their services securely and reviewing complaints beforehand.
Folgers half caff keurig coffee pods, defective
folgers half caff coffee pods, manufactured New Orleans LA, best by date Nov 13, 2023 also a number on box of [protected]:08

these pods have defective filters inside which are not attached all the way around the rim, so the grounds are able to be sent thru with the water and end up in the cup of coffee. There should be a tight seal around the entire edge keeping the grounds in and this is not the case with any of the pods.
Desired outcome: I would like a coupon for a free box
Coffee maker
I purchased a Keurig about 1,5 years ago. I am a owner of Keurig products since 2010. This particular product is defaulted by, the Descale notification will not go away after several descaling treatments. I called about 2 weeks ago to complain to company and was told by a customer service rep that I would be receiving a new coffee maker even though it was past a year, as a 1 time curtesy. He advised to wait for an email then follow instructions to getting a replacement. Email was never sent, called back and someone else agreed and sent the email. I followed instructions and received a denial. I called back and asked to speak to manager, the manager never called me and preceded to call 2 more times, Never was able get a manager on the phone. I only was able to speak with a few customer service reps who advised I would need to return by maker to get a new one. I do not trust this company anymore and I would absolutely not send my maker back if I cant even get a manager to call me. I am complaining due to the fact that I am a Keurig owner for several years and have never had such horrible service and been lied to. I know Keurig moved out of the US, and can not believe how awful this company has become.
Desired outcome: A new coffeemaker as promised by the first two phone calls. I have not been able to receive any assistance from Keurig and maybe this will assist with some kind of help.
Replacement of keurig k supreme, color white
Purchased Keurig K Supreme 12/16/2021 at Kohls. Immediately registered the unit with Keurig.

Unit work fine until March 2022. Had 5 issues with unit: 1. Leaves grounds all over counter. 2. Spits coffee all over the unit and the counter. 3. Difficulty with pods. Tried all brands of pods Green Mt., Giant Mkt., Weis Mkt. etc, etc, etd.

4. Grounds in bottom of cup, or cup totally filled with grounds. 5. Top of pods completely covered in grounds as well as inside of unit. Grounds all over the counter and unit.

Called Keurig customer service and spoke with very nice man. (The only nice person through the whole process) I followed his instructions which he advised would begin the replacement, Space does not allow to stat the number of phone calls and emails on this unit each contradicting the prior. Finally, on April 13, 2022, received an email stating the proof of purchase provided did not meet requirements as valid proof of purchase.

Finally on July 14, 2022 I sent a letter to Vice President, Gamgort stating the issue. Obviously, the warranty on the purchase price of this unit $169.99 does not cover replacement after leaving the store.
Desired outcome: I necessary, upon receipt of replacement unit, I will return defective unit to Keurig upon receipt of return authorization and Keuirg's prepayment of return costs.
Brown sugar crumble Keurig coffee pod
In my box of 12 pods, I had three not drain properly. I've never seen this before. The coffee grinds went all over the place. The holes were punctured by my Keurig machine correctly. The pod just didn't drain and instead overflowed the grinds all over the top. When I looked inside the pods by taking the top seal completely off (of the pods that malfunctioned), the inner filter lining was not attached to the side.
Desired outcome: A coupon for a free pack
Green mountain Vermont country blend
My name is Roy, email [protected]@gmail.com. Have been drinking this coffee for a while now even paying what I consider a lot $9.69 per 12oz bag. Just got a new bag and when I opened it the smell was terrible, it didn't even smell like coffee. It was all I had and my motto has been " even bad coffee is good coffee " but not this. It didn't even smell like good when it was brewing. The first time that I couldn't drink a cup of coffee. Maybe the bag wasn't sealed good or had a small hole or even was filled with bad product.
Desired outcome: Replace the bag and I would give the coffee another chance, it seemed to be good until this bag.
Green Mountain Keurig
When making my coffee an excessive amount of coffee grains be everywhere on top of the K-cup all in the bottom of my coffee cup it's a mess, first time it's happened to me when I close the Keurig down the cup pops like there's too much air in them. I really can't enjoy my cup of coffee with half of the grains in my mouth. Thank you, Vickie Brown [protected]@yahoo.com
Desired outcome: Coupon for a 24 count box I love your coffee
Green mountain holiday blend, k cups
I was excepting, this flavor to be smooth medium roast. Instead It's been bitter. I have a brand new coffee maker. And I even put this flavor over ice. And 8ts so bitter I can't drink it, creamer doesn't even make it taste better. Very disappointed. And I but the box of 24, I've only used 4 pods and honestly going to give the coffee away, it's so horrible.
Sincerely
Randi Williams
320 East Miller St
Newark, NY 14513
Green Mountain Breakfast Blend Coffee~
I received a 96 count of Breakfast blend Green Mountain Coffee, and on the 27th of December, 2021, I received another box of the same flavor, which was supposed to be some kind of vanilla.
Desired outcome: The Breakfast blend that has always been so smooth and delicious is so bitter and strong that I can't stand it. Why? I have so much of it and now, I can't even stand the taste of it. I guess I will stick the Nantucket flavor.
Caramel vanilla cream k cups 48 count
Hello,
I just purchased a 48 pack of caramel vanilla cream k cups for my mother because they are her favorite. Only 8 of the cups were caramel vanilla cream. The remaining 40 k cups were French vanilla. She was very disappointed and wanted me to let you know that someone has made an error in your packaging department . It was purchased today August 26 2021. From Walmart in Riverhead New York.
Desired outcome: Is it possible to get a coupon for the caramel vanilla cream or a replacement of the caramel vanilla cream?
Warranty Replacement
May 22
-made initial call machine broke
-sent email back with proof of purchase

May 26
-got email Order received- says it will be here in 5-7 biz days

May 27
-got shipping confirmation email
-says 3-7 biz days

May 29
-get email notification that package arrived. Never happened. Called that exact day was told they will research it and get back to me in 3 business days.

After 20 calls and emails they finally placed another order on June 7th. WITH THE WRONG ADDRESS. I was notified by ups and updated the address and now there is a delay.

IT IS NOW JUNE 10TH- almost 20 days later and still no replacement.
Desired outcome: My replacement to actually be delivered to the correct address
caramel vanilla cream k cup pods
Purchased a box of 54 K cups on 3/4/21 at Sam's Club for the office. best buy date is 2023-01-18 and the batch is [protected]. When brewed, the coffee has no caramel or vanilla taste, it does taste like it's been extremely watered down. Very disappointed. We have purchased this flavor fro several years, and none of the other flavors currently in the office have the same problem. Since this is the only flavor I really enjoy, it's been a difficult week. also just discovered as I was taking photos for this that some of the pods are open. I cannot get the photos small enough to attach, but would be happy to email them later if needed.
Desired outcome: replacement box of 54
Green mountain breakfast blend light roast k cup coffee
Grounds of k cup come into coffee cup or coffee is really weak tasting. Been using these cups with a Keurig machine for years. I purchased a 35 cup box so I assume it must be defective. Paid 17.99. We drink Dunkin' Donuts currently also and this has not occurred when purchasing from the same store. We love your products and have never had this issue before. Our hope is that you will fix the issue and credit us in some way. Thank you.

Shellie Shepherd
74 Pleasantview Ave
Wheeling, WV 26003
Email: [protected]@comcast.net
Half caf / light roast coffee
I purchased a large box of Keurig green mountain coffee. My husband really enjoys it. Every k-cup was breaking so you got all coffee grinds at the bottom of your cup. Each time he would think oh maybe just this one but wrong every time he had one he would have to strain it from coffee grounds which you should not have to do. they were too expensive to throw away but after half a box he did. I would like the company to send me another big box to replace the one purchased. I'm not a complainer but this was very upsetting. I tried calling but could not get through through.
Gail Decoste
Donut Shop k cups are exploding in my Cuisinart coffee maker. HELP!!
Donut Shop k cups are exploding in my Cusinart coffee maker. HELP! I have purchase and used k cups for years...and never had any issues with them exploding until now.
I know it has to be the k cups...as I have used the same Doughnut shop brand for years...the sad part is I still have 4 boxes of 100 pods to use yet. I purchased 10 boxes from Sams club and never had an issue until this box. So, I'm positive it's the k cups were not sealed correctly.
We got the machine from Napa. Sat on a shelf for 6 months when we finally plugged it in . It worked for a week.
We got the machine from Napa auto parts as a promotional gift. It Sat on a shelf for 6 months. When our office machine died we decided to try kuerig. when we finally plugged it in . It worked for a week. The industrial model. All it does is shoot steam out. We've wasted to many coffees to keep trying. It seems to sound like it's going through the process but nothing comes out but steam. Very unreliable.
Tony
green mountain coffee keurig pods light roast breakfast blend
I purchased a breakfast blend light roast box of 12 k-cups from my local Safeway...only to find that "dark magic" dark roast k-cups were inside. I wanted to let someone know as I'm sure I'm not the only person spending my hard-earned money on green mountain coffee, only to find it's been packaged wrong. Photos are attached.

I can be contacted at [protected]@yahoo.com
keurig coffee maker
My new machine makes any size cup it feels like. I called to complain and customer service tells me to use bottled or filtered water or will clog. Now that's all well and good as I have a filter on my main water but how could it be possible I clogged a brand new machine
I have had about 10 machines over the years but the last 2 are horrible
The girl I spoke to didn't seem to care at all or attempt to do right by me. I know other people who have also had problems with new keurig not lasting. Maybe they bought nespresso and are trying to up there sales
Collect Your Trust Badge
Be recognized for outstanding customer service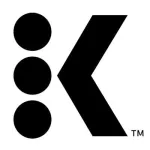 Keurig Green Mountain

contacts
We are here to help
19 years' experience in successful complaint resolution
Each complaint is handled individually by highly qualified experts
Honest and unbiased reviews
Last but not least, all our services are absolutely free