General Electric complaints
533
General Electric
-
Microwave case # 08066291 model JVM6175SK3SS
Serial #AR209578B. 6/14/2022 put potato and press potato button as I have done for two years since buying this microwave. Within 2 minutes fire alarms ringing house filled with smoke. Opened door to microwave and upon doing so fire went out. The entire microwave melted and burned. Fire chief here. GE is replacing at a lower cost but I believe in my gut that this was a malfunction and want GE to investigate why it happened. They should be concerned. I also feel they should replace a two year old expensive over oven microwave free of cost. I want an answer of what caused this fire.
Desired outcome: Investigate cause of malfunction and replace microwave at no cost
This review was chosen algorithmically as the most valued customer feedback.
GE arranged to deliver a dishwasher purchased from them online. The delivery person used brackets on the side of a dishwasher to install it into my brand-new white lacquer cabinets. He used screws that were too long that he pulled out of his tool bag instead of the ones that came with the brackets. They went all the way through my cabinets and put holes in...
Read full review of General Electric
General Electric
-
Washer/dryer set
Have had 2 sets of washers and dryers that did not last a total span of 5 years. 1st set started putting black marks on clothing, would not balance or spin out correctly and could not be repaired. Company allowed me to buy a 2nd set at reduced rate of $200 each. With this set, the circuit board went out in 8 months as well as the machine staying unbalanced with spin issues from the get-go. Was told circuit board would not be available until July 15th (This was May 9th. No resolution from GE offered except for me to use a laundromat. The nearest laundry center to me is 45 miles. So, I pretty much was forced to go out and buy a new set of appliances. Lowe's was nice enough to buy my set back at the original price, but I was still out the $400 for the 2nd set. Who controls what this company is getting away with? Why aren't these defunct machines recalled? Covid can't continue to be the excuse from now on. ACCEPT RESPONSIBILITY GE. Do not sell junk to customers that you yourselves can't fix. The call center technicians just send you around and around in circles telling you a bunch of lies to get you off the phone. I have done this twice now and know their tactics well. The case managers are useless. They go away for days waiting on answers from higher ups that just leave the customer hanging in limbo.
Desired outcome: I think it is only fair to refund my $400 for the 2nd set of appliances.
This review was chosen algorithmically as the most valued customer feedback.
We ordered the whole Monogram kitchen line Nov '21. The appliances came in (except for the range hood) and were installed April '22, but the stainless steel panels ($750/ea) were scratched and dented for both fridge & freezer. The door handle was missing for the freezer, the fridge & freezer door alarm wouldn't stop, and the light wouldn't come on for...
Read full review of General Electric
General Electric
-
GE Dishwasher Model #PBT860SSMSS
I received my new dishwasher on January 8, 2022 and it started flashing 2H 20 which I understand is a code to start a cycle, but I never attempted to start a cycle and the only way to clear it was to start the dishwasher. This started to happen on a regular basis so I placed a service call and a technician came on March 8, 2022. First he tried to tell me that this happens whenever to door is opened, then he tried to tell me that I tried to start a code and if not me, someone else did (I live alone, nobody would do that) then he said he needed to speak to the manufacturer. They called me back 2 days later and came and replace a part but would not tell me what they replaced and asked me to sign his tablet without giving me anything! The problem has happened again and on June 1, 2022 I again had 2 technicians come to look at the unit. They also left saying they had to check with the manufacturer. Today I received a call from the technician informing me that it is probably caused by a power flicker and not to worry. Although, if there was a power flicker my other appliances would be effected as I have my kitchen on a separate circuit breaker box. I also informed the tech that my dishwasher was now beeping and flashing 11 without anyone touching the appliance! I feel like the warranty will run out and there still will be a problem with the unit. I will never by GE again.
Desired outcome: Replacement or refund
This review was chosen algorithmically as the most valued customer feedback.
I ordered and paid 3800$ for GE cafe black refrigerator. I waited 14/15 mo for th unit to show up. First unit showed up with massive scratch and dent on the unit. Service left the unit as a loaner and put me back at the top of the list to receive another unit. 2-3 weeks later I am scheduled for another unit. Unit shows up, gets unboxed and has a...
Read full review of General Electric
General Electric
-
Portable air conditioner with heat
I bought the unit in August of 2021 and it worked fine for 2 months. March of 2022, I turned it on and noticed that cold air is not coming out of the front and the exhaust is not blowing hot air. I call to use the warranty and was told I would get a goodwill certificate and that I would have to use my own money to buy another one, and then I would get reimbursed in 6 to 8 weeks. The manual said that they are supposed to send a carton to mail the unit back and that they would send another one. I don't have an extra $650 to buy another one and am out a unit at the start of summer! Very disappointed and will never buy anything GE again.
Desired outcome: Honor the warranty the way it's written and send me another unit.
General Electric
-
GE CAFE Refrigerator
DO NOT BUY A GE CAFE REFRIGERATOR!

I have been having issues with 2 GE CAFE refrigerators. I have contacted GE Customer Relations several times and have been overly patient with GE. My patience of over 3 years has been spent so I am filing complaint online today and make current and potential future GE consumers aware of the poor customer service and product guarantees.

I originally had issues with my original GE CAFE and i had an extended warranty. I had it services around 3 times and GE sent out 3rd party technicians that were not trained to high quality service level. The last 3rd party technician came out on the 3rd call and cut the refrigerators wires too short. I demanded a GE Official Certified Technician come out and they evaluated my GE CAFE Refrigerator and said it was not repairable since it was INCORRECTLY repaired by the 3rd party technician sent by GE. I was very frustrated and contacted GE Customer Relations to resolve the issue. They never admitted they were at fault and it took several calls for them to help me replace my refrigerator. GE should have offered to replace my refrigerator since it was their FAULT that I needed to replace the refrigerator. However, they did not replace my refrigerator, instead they offered me a very low amount of a prorated credit to purchase a new GE Refrigerator. They low balled me since the refrigerator was not very old and it was GE's FAULT that it needed to be replaced. After several calls with GE Customer Relations they slightly raised the GE refrigerator by a SMALL amount. I was already over 1 month without a refrigerator working so I had to settle and get the small credit and pay a higher price for the new GE Refrigerators. (I only bought GE because it matched all of my other GE appliance that I bought in my remodeled kitchen (stovetop, ovens, dishwasher, microwave). This is only the start of my GE Customer Relations issues.

In the beginning of 2019 I purchased another GE CAFE refrigerator to replace the refrigerator noted in the paragraph above. However, within the 1st year I had issues with the new GE CAFE Refrigerator. It was under the GE Warranty and I contacted to have the refrigerator serviced since the food in my refrigerator was freezing and it was leaking water. Since the start of the service on my GE CAFE Refrigerator that began in early 2020, I have had technicians come out at least 12 times and called GE Customer relations at least 30 times with at least a 2 hour wait each time! I didn't want to deal with 3rd party undertrained/cheaper technicians so I ALWAYS asked for an official GE Technician. I have asked several times for GE Customer Relations to REPLACE the DEFECTIVE GE Refrigerator that I paid a lot for and also an extended warranty. GE, you need to STAND BY YOUR PRODUCT. Each time I get the same response from GE Customer Relations that they are concerned with my issue but can only give me a small credit amount. I don't want to make the same mistake and get a small credit and buy a brand new overpriced GE Product so I am waiting for GE to REPLACE their product as they should.

I will spend 2 hours tomorrow waiting for GE Customer Relations and ask them for the fifth time to REPLACE their warranted DEFECTIVE product. Based on my history with GE Customer Relations, I will probably have their technician come out and try to fix it but the recurring icing of my refrigerator will happen. I have lost at least $600 in my family food that have frozen in my refrigerator over the past 2 years. I have also been home for each service techncian to come and fix the GE Refrigerator.
Desired outcome: Replace my DEFECTIVE GE Refrigerator.
General Electric
-
Model 040378; Serial 1021352965; BTU 's, 299,00, MODULES
I purchased a GE Generator Home Generator System, at a premium cost because of the addition of modular units as a special way to energize the system in a sequential action (my interpretation). Within the first warranty year and as soon as I started to use the generator, the modules began to fail and the installation company just removed them and said that GE was no longer manufacturing them, because they did not work. The installation company assuaged our concerns about the operation of the generator and were told it would still work! But, not so! When these modules failed some caused problems with appliances which would not start after the generator was used, hence, removal to restore normal working and repair calls to the installer.

I would have contacted you as soon as the first one failed, but I believed the installer, at that time. I also was under stress due to my health, including surgeries and other hospitalizations that affected my emotional, cognitive and physical condition. I sent an email to GE previously, but received no response, and don't know if you received it. I am disabled, 80 years old, rely often on my power wheelchair and by-pass machine for apnea.

We have had to use our generator over the years with problems related to appliances' failure to start, and subsequent removal of the MODULAR UNITS, but I think that GE should replace the modular units. They cost me significantly more money and I seem to have no recourse., from the installer.

The Ge generator was purchased on January 1/27/2014.

Generator: GE Auto Standby 17kw generator with 4 modulating control boxes.

Model 040378; Serial 1021352965; BTU 's, 299,000.
Desired outcome: I chose this one, at considerably more expense because of these modules. I want these modules to be replaced with working ones by GE at no expense to me.
General Electric
-
Washing machine cot ruin some off my clothes
On the night of APRIL 26,2022 about 9oclock I in a half load of laundry through in the detergent and the fabric conditioner went to my room to watch some tv. That is when all hell broke out, I noticed that there was a black cloud of smoke coming into my bedroom. I Then I jumped up out of my bed. When I got into the laundry room it had filled up with smoke I could barely see and breath I open the lid and a four foot flame shot out of the washer I quickly got a bucket of water and got the flame out. There was no damage done to the room excepted for a little smoke but no big deal, but the clothes where done in these clothes cost 500.00 bucks so if you could find it in your heart maybe a replacement cheque that would be nice thank you for your time.

Rory Kohinsky
Desired outcome: replacement cash for clothes
General Electric
-
GE trash compactor
Purchased 03/05/2020

Model UCG1680L0SS

Serial AR900018C

The Ram is stuck and the door is stuck open

pretty empty trash.

The L.A.R. service man came April 16, 2022 and couldn't open the panels on top or the bottom of the compactor. He told me to call the GE service center. I was told there are no service in my area (01966). They then told me I could buy another compactor for roughly half price. The original price of the compactor was $1000, yes out of warranty, out of service, out of luck. They then tried to lower the price to slightly under $300 but I would have to wait and see if they approved it. I'm appalled that you sell this to people without backing up with quality and service. I literally threw my $1000 in the trash. I will try to spread the word to the right people so that no one is treated this way.
Desired outcome: I would like my full refund for a product that stopped working. Please respond
This review was chosen algorithmically as the most valued customer feedback.
I'm writing to inform you of an issue with my oven purchased 6/13/21 from Home Depot. Within four months on installation the convection fan started making a continuous loud noise. I requested service, at which time the technician ordered then installed a new convection fan. Oven fan operated fine a couple of months but has again started with the same loud...
Read full review of General Electric
General Electric
-
lack of bluetooth connection
I have a new GE profile washer with wifi; (has wifi light); it came without password label on lid.

I contacted customer service and after a lengthy process was told my washer had bluetooth connectivity.

Would not connect with bluetooth on my Android phone; I was told that a fix is in the works and that bluetooth for SmartHQ app would work on Iphone.

I was also told a fix for Android is in the works; at this point I would like to be notified when the fix is complete and if possible how long will a fix take to complete.

Thanks,

Bill

model ptw600bsr1ws
Desired outcome: I would like the Smart HQ android app fixed so I can connect via bluetooth since I was not provided with wifi password.
General Electric
-
gtw720bsnows
Spin cycle is ALWAYS out of balance, the solution is the machine repeatedly filling the drum with water and draining? I have to turn off the source water to the machine and make several attempts (2-3 minutes each attempt because of the super slow operation, and the "need" to dump 1/2 a gallon of water on the load "just because" it wants to) to perfectly balance the load to get a spin, often I end up carrying the soaking wet load outside to drip dry on my deck.
Desired outcome: What can you do? I'm stuck with this terrible machine for years to come, i am so frustrated with GE, I Will NEVER buy your products again.
General Electric
-
oven backorder
I ordered a GE Café stove for over a year and still haven't received it. I haven't had a stove for over a year and I can't cook. I had to buy induction hobs and a small counter oven to feed my family... unforeseen and unnecessary expenses. The delivery date is constantly postponed without explanation, without compensation. I am extremely disappointed with GE's service.

SKU: CCHS900S

VSN: CCHS9900P2MS1

Bought at Brick, Kirkland

[email protected]
Desired outcome: I would like to receive my oven and a refund for my induction hobs and counter oven.
General Electric
-
My washer
My husband died aug 19,2021. My kids got together and bought me a washer. I had this washer about a month and a half. It broke. It took a bit for the guy to come repair it. It broke again. He came ordered parts, that yall said you later couldn't get. Now you send a new washer the same model. It worked a bit then it broke. Your guy came and fixed it. I broke the same week. In all the time from the first washer till now I may have used my washer about 3 to 4 weeks total between the two washers. Now today your company wants to send me another washer. The same model. Im not sure who thinks it right for my kids to buy a washer to help me feel better after my husband their father has died and it not work. I feel if you wont give them their money back you should give me an upgrade not the same washer. I have a very sick 35 year old son who lives with me and I have to go to the laundromat. So unfair. The phone number is 2515184636 or 2515100807..
Desired outcome: Refund or upgrade
General Electric
-
GE Range Model - JB645DKWW
General Electric Range JB645DKWW was purchased 10/20/20. A few months after delivery the cooktop cracked in the middle of the night. Without the stove even on. The repair came slowly as Covid delayed the warranty service and the replacement part. A short time later in August the same problem, the same situation stove wasn't on and nothing had been dropped on the cooktop, it just cracked unexplainably. By the time it was "FIXED" the SECOND time, the warranty was already expired and the cooktop had maybe, 4 or 5 months that it wasn't cracked and useful. Within 2 weeks of the 2nd cooktop replacement, it cracked again. Now, General Electric is saying, "It's out of warranty" sorry nothing we can do. This range was junk from day one, I would definitely NOT BUY GENERAL ELECTRIC!
Desired outcome: I'd like a FUNCTIONAL REPLACEMENT, or CREDIT!!
General Electric
-
GE Front Load Washer
Purchased a new washer, dryer and pedestals in 5/20. After 3 service calls in the first year, the control board has now gone out. Shame on me for not purchasing the extended warranty. I've been told by one service person that I over fill the machine, another said I didn't fill it enough. Give me a break, we are both over 70 with no others using this machine. I usually do 2 or 3 regular loads per week. This machine has been a lemon since day one, but GE repair people could not find the reason for the excessive vibration and loud noise.

Now I'm stuck with a mismatched set in my new home. I will never purchase another GE product again. I'm now having to purchase a new machine at a much higher price and new pedestal because the GE pedestal is not universal. Even if I was to purchase another GE, I'd still have to purchase a new pedestal. The washer has always vibrated and was excessively loud. I'm now convinced that's why the panel has gone out. I will not spend another $ on this machine. Repair estimate is $399 plus $175 labor and I'd still have a noisy vibrating machine.
Desired outcome: Please refund cost of replacement for washer, dryer and pedestals
This review was chosen algorithmically as the most valued customer feedback.
We just bought this refrigerator in September 2021. We were away in January came home January 25 and found the refrigerator had stopped working. All the food was lost. Scheduled a repair technician who arrived and thought it was the compressor and there were none available. He called it in for part to be ordered and they told us it would be March 16th...
Read full review of General Electric
General Electric
-
GE stove
As others have noted white plastic knobs with aluminum foil coating for an otherwise fine stove. When I first bought the stove 4 years ago I noticed it and thought it may have happened when they did a self-clean control test as was noted on the underside bubbling and melting appearance. As a result, I ordered new knobs, but never replaced until recently. Today with a tepid water soak 5-10 minutes - 2 knobs are in trouble not sure if they were the replacements I had or not. When I have cleaned my oven, I do remove knobs and
Desired outcome: replacement knobs- filed warranty claim
We are here to help
16 years' experience in successful complaint resolution
Each complaint is handled individually by highly qualified experts
Honest and unbiased reviews
Last but not least, all our services are absolutely free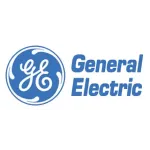 General Electric contacts