Whirlpool complaints
1038
This review was chosen algorithmically as the most valued customer feedback.
Dryer threw an F9E2 Code in the beginning of Jan 2022. Took the appliance service provider 2/3 weeks to get out to me. Dryer was purchased and delivered Mid May 2021 so was under manufacturer's warranty. It took them 4/6 weeks to get the parts (Pump & Control Board) and another 2 weeks to install. Dryer was then still not working, and parts ordered again...
Read full review
Whirlpool
-
Freezer
Bought a freezer April 2021. Freezer stopped working fed 2022. Lost over 400.00 dollars worth of food. Reach out to whirlpool. They send a conpany out march. Tech orders part and and weeks later another tech comes to put in. Come to find out wrong part ordered. Here it is May and no eta on part. So contact whirlpool again and told a new freezer with warranty will be delivered in 2 weeks. Here we are going into week 3 and nothing about freezer. I spent way over 500.00 on this freezer, lost 400 in food and 4 months of run around! I will never buy whirlpool again! Company is horrible for customer service! 😕
Desired outcome: I want a new freezer with a extended warranty as promised. For inconvenience replace or give gift card for food
Whirlpool
-
whirlpool side by side model number WRS588FIHV00
My mother purchased a whirlpool side by side, model number WRS588FIHV00, serial number HR72812080 on October 21 2017. She has always bought whirlpool and never had a problem. She is 86 years old and was hoping this is the last refrigerator she had to buy. Two to three weeks ago the ice maker quit working so we called a repairman to come out and fix it. He was not able to fix it. He said it's a design problem. The wires in the bottom freezer door are broken and he said eventually the rest of the refrigerator would break down too! He said he had been to several clients homes with the same problem, then I started googling about it and there are multiple complaints about this happening to the side to sides by whirlpool. I called customer service and she wasn't very helpful. She said we would have to pay for a whirlpool repairman to come out which could take up to 12 weeks and then she didn't know if it could be fixed. Then I asked her if we have to buy a new one (which we don't want to do) has whirlpool fixed the design> She said she has no idea. This refrigerator is only 4 years old amd should last way longer . What can whirlpool do to help out this loyal customer? Sincerely Barbara Hirschfeld/Nancy Haupt!

Sent from Mail for Windows 10

My number is 513-304-9949, my mother Nancys is 513-942-8676.
Desired outcome: We just want the refrigerator fixed. We would like for a whirlpool service man to come fix it since its a design problem.
Whirlpool
-
Microwave even
Both my neighbor and I got the Whirlpool Model WMC 50522 when we purchased our new homes here in Florida.

Both of our units blew up. Ours went on high when you closed the door and nothing would turn it off other than opening the door.

Same with my neighbor's unit.

Both were out of warranty – one year is pretty short – so we had to buy new units from you so as to use the existing mounts and surrounds.

You must be aware of problems with this model.

We are 0 for 2.

Hope you can help.

My replacement was $330.
Desired outcome: money to cover the new microwave I had to purchase
Whirlpool
-
30" Wall Convection Bake Oven WOS72EC0HV
Purchased the oven January 30, 2021 for around $1,900; first repair was March 2021; broke February 2022; and now I am forced to take a buyout of $1,400 from the extended warranty because the oven, which is still in circulation and selling, can not be fixed. There is no replacement board with the software for the oven to operate. The oven is now $2,300.
Desired outcome: A new oven because a new oven is now $2,300.
Whirlpool
-
Cabrio model wtw8127lw
New cabrio delivered hose flew off of washer to drain tub flooded floor.. Called delivery guys came back in 30 ininutes said they fixed. Put in a load flooded from bottom of washer... I called delivery and told them I have to order another brand.. Gave me a number for case claim and women today said to call you they said manufacture problem with clamp; on hose and also washer itself for two floodings!

Get someone out here to wash and mildew off this rug! Or replace rug!
Desired outcome: Clean / replace my rug
Ruined my rug in laundry room flooded twice from washer
Whirlpool
-
Service
Question 1: Message

Message: Hi I contacted you a few week ago re damaged to my floor caused by a washing machine flooding you have replaced it with a new one but there was damage to the floor and a rug I sent pictures to you and a quote but I have not heard anything from you?

I am Disappointed as the damp flooring is causing a smell now.

could someone please contact me

Regards

K Hill
Desired outcome: Your product caused this damage to my floor iam a customer since 2004 How can you say its not your problem the stress even trying to contact you Is Horrendous iam 76 Years oldI would like a new floor covering
Whirlpool
-
Whirpool Model WRS588FIHZ04 Refrigerator
I purchased a new Whirpool refrigerator 4/28/22 ($1700 from Lowes) that advertised air filtration system. When I installed according to the manual and start-up it stated install the filter. It was not included. I called Whirlpool to request a filter. Whirpool stated I had to buy. Customer care is very rude and slow. They do not care about customers and they are misleading about their refrigerators. Do not buy them.
Desired outcome: Whirpool needs to provide a free filter per the advertising/manual/install or stop misleading customers that they have an air filtration system.
Whirlpool
-
KitchenAid refrigerator
On March of 2022, I purchased a Kitchen Aid refrigerator from BestBuy. Two months later the compressor went bad. The technician was unable to order a new compressor as it was on back order with no estimate on when it would arrive. BestBuy informed me they needed a replacement confirmation number from Whirlpool in order to replace the refrigerator. Whirlpool refused to provide the number stating the compressor was ordered and they put it at the top of their priority list. However, they admitted the compressor could take as long as 21 days to arrive. As such, we are now without a refrigerator for possibly three weeks.
Desired outcome: A replacement confirmation number so I can get BestBuy to replace the refrigerator.
Whirlpool
-
Whirlpool refrigerator model# wrf535smbm00
5/9/2022

I purchased my Stainless Steel Model number WRF535smbm00 less than 5 years ago. There are hairline cracks in all of the plastic framing for the shelves. Literally every piece of plastic has several cracks. Poor quality and Whirlpool will not replace it. There are no recalls for this issue. Their position is that it is out of warranty. While this is true I would expect a Whirlpool to have better quality in workmanship and certainly would expect this to be replaced.
Desired outcome: Replace defective shelf frames
Whirlpool
-
Whirlpool standalone freezer
I purchased a new whirlpool standalone freezer (Model WZF34X18DW ) from Lowes on March 13th, 2022 and it broke after 3 days.

The freezer was installed by Lowes and had a failure within the first week after it was installed. We contacted Lowe's and they refused to accept the freezer as a return due to a 3 -day only return policy. We the contacted Whirlpool customer service and requested a replacement, which was a fair request in our opinion due to the immediately failure of the unit after purchase. We were told by Whirlpool customer service that there was no replacement policy, and the unit would only qualify for repair. As of now, the freezer has not been repaired and is sitting in our basement completely unusable. We were told no replacement parts are available and there was no estimate provided as to when we can expect a repaired unit. Additionally, we had 250 dollars' worth of items that were spoiled due to the failure of the freezer.
Desired outcome: Request Whirlpool to replace with a new freezer or expedite repairs on the purchased one.
Whirlpool
-
ywmha9018hz
Purchased otr microwave new. Has had multiple issues since new. Shuts down, freezes, reboots randomly, screen freezes and often is non responsive requiring a power cycle and reboot. Whirlpool has replaced the door, the power board, all switches and main control board. Still has issues. Whirlpool has been on site over ten times in the last 18 months the appliance is a lemon and should be replaced. Two years of a product that doesn't function is ridiculous. Their last offer was. 10 percent off another whirlpool product.
Desired outcome: Replace the appliance with one that works
Whirlpool
-
Gold series oven
Replaced non self cleaning oven with this one that "claims" to be self cleaning. Worst purchase ever. I have tried every suggestion given. This oven is harder to clean than the one I replaced. The bottom tray absorbs spills and will not come clean. I am very picky about cleaning and have never let it get bad. I had a overflow and it is impossible to clean. I wish I had kept my old oven and not spent hundreds of dollars on junk.
Desired outcome: Replacement. If not the whole oven then the bottom
Whirlpool
-
Refrigerator
Purchased Model wr555sihz on 1/3/22. On 4/7/22 the freezer was warm and by morning of 4/9/22 fridge was warm. We had the Lowes protection plan for 3 years and I called them. They referred me to call Whirlpool since they have a 1 year warranty. Called them on 4/9 and they scheduled a technician to come out on 4/12. Technician came and said that I need a new compressor, coupler and drier. He also stated that these parts were on a backorder. Called Whirlpool on 4/13 and they verified that it was on backorder and that after 21 days a representative would contact me if not resolved. Called today 4/22/22 to see if there was an update. Rep said part still not in and my 21 days started at 4/13 when part was ordered. Really upset that they can't give me a straight answer and not fully replace an obviously defective fridge. Also I'm sure with logistics they know when/where my parts will be in.
Desired outcome: Replacement with a new fridge.
Whirlpool
-
Washer machine.
I purchased a whirlpool washer model WTW5057LWO Serial CB0505559 from lowes Baton Rouge on 2/27/22. the washer started making a horrible sound from

the bottom during the wash and rinse cycle then stop working on 3/29. The 30 days to take it back to the store was up. We did purchase the extra warranty on it so we called for service. The service man in my area came out to look at it 3/4/22 and diagnosed it needed a mother board and a lid lock those parts were ordered 3/12/22. I dnt understand how those part can cause a noise from the bottom of the machine. The service man had fell ill he had a pace maker installed since ordering the parts and cant come service my unit for another couple weeks from what we were told, to see if that even fixes the problem, ive been without a washer long enough Please help Theres isnt a reason I should have to keep waiting for this to be resolved.
Desired outcome: Replace the washer
This review was chosen algorithmically as the most valued customer feedback.
I have a relatively new KitchenAid (made by Whirlpool) dishwasher which has not been functioning properly since December 2021. The first issue was a horrid stench coming from inside the dishwasher and permeating into my plastic containers, etc. After much back and forth with multiple visits by a technician and having the wrong part ordered, the sump wa...
Read full review
Whirlpool
-
American Standard Americast Sink
I purchased an American Standard Americast sink many years ago. It was supposed to have a lifetime warranty. It has started to rust and peel and now has very sharp edges, which is very dangerous. From complaints I have been seeing, this apparently is a common problem with this sink. I have been communicating with this company for several years, sending emails and photos. I finally got someone to respond with an answer - they will send me $100, which doesn't even begin to cover a replacement sink.
Desired outcome: I want a replacement sink.
Whirlpool
-
Dishwasher
Purchased 8/2021 leaked first month, had vent repaired twice (under warranty) still leaks and dishes won't dry… Now they say they can only warranty parts and they don't have a technician in my area… Ridiculous and why have a disease tic you have to dry dishes and my kitchen floor is getting ruined 🤬 Purchased at Home Depot - Hermitage, PA because it's the only one they had in stock model #WDF520PADM 9 serial #FA2945982 had fry's appliance (Greenville PA) out Oct 2021 and February 2022 replaced vent (still not fixed)
Desired outcome: Different dishwashers believe it's a lemon
Whirlpool
-
Policy of not delivering partial orders of appliances
Mid-February 2021 I ordered and paid for the following Whirlpool/KitchenAid appliances:

KFID500ESS, KMHP519ESS, KUID308HPS, KDTM604KPS, KODE500ESS, KRMF706ESS, KVIB606DSS, KOWT100ESS, KCGS956ESS

In addition to loving the look and reputation, there was also an up to $1,700.00 rebate offered.

The order was really 2 orders as I added 3 of the appliances a day or so later in order to get the full $1,700.00 rebate.

The originally anticipated delivery dates were early April 2021. That was changed to May, June, July, August, September, October, November, December, and then January 2022.

January turned into February, then March, and finally April again with me calling and pleading, begging, offering the suggestion to send the appliances they had, etc.

I was informed and couldn't believe my ears that Whirlpool has a policy of not separating orders that had been in place for some time.

Since I had 2 orders, the second order did come in September of 2021, but they were appliances that were not essential to our home renovation.

I called, emailed, pleaded, threatened, etc. to no avail.

Finally, I canceled the order for 2 of the appliances that were not available and which would call Whirlpool's policymaking them to send me what they stated that they had. Indeed I received the partial order in March of 2022 which is missing the refrigerator and dishwasher.
Desired outcome: Honor the rebate in full.Provide the refrigerator and dishwasher at the price originally paid.
Whirlpool
-
Microwave 2019 lowes
Went to reheat a small desert and heard whizzing sound ran back to find inside micro had flames opened door and was able to blow out seems the power was triggering it. Fire came from plastic center under turntable
Recall of many years ago doesnt cover this/our model So maybe it needs be expanded?--this is a relatively new Microwave should not have to replace:(

This is EXACT issue as previous recall
Desired outcome: replacement or send repairman asap
We are here to help
16 years' experience in successful complaint resolution
Each complaint is handled individually by highly qualified experts
Honest and unbiased reviews
Last but not least, all our services are absolutely free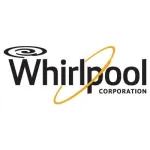 Whirlpool contacts
Whirlpool representatives

Wp2008

Whirlpool admin

Team Whirlpool