Whirlpool complaints
1233
Newest Whirlpool reviews & complaints
This review was chosen algorithmically as the most valued customer feedback.
I bought Whirlpool dishwasher from Home Depot Canada as online purchaser on 16 Oct 2023 Item was delivered on 20th Oct. from 2nd day item keeps peeping and does not finish the cycle. We called WP CS and requested service. Tech came on 25th Oct, cleared the error and said item is go now. Same day at evening the error pops up again. We called WP CS and...
Read full review of Whirlpool and 1 comment
This review was chosen algorithmically as the most valued customer feedback.
My refrigerator is not working both the fridge and freezer I have had this fridge for two years. I had an independent contractor come out and I was told it was the compressor which is covered under manufactory warranty for five years. I called Whirlpool and they confirmed that the part is covered under warrant for five years and they set up an appointment...
Read full review of Whirlpool and 1 comment
Whirlpool refrigerator
I purchased my Whirpool Dec 26 2022. It doest freeze Ice Cream solidly. I have had them send 3 different appliance repair companies now with 6 visits- evaporate, condenser, Compressor and now the current repair company us goung to try a control panel replacement. Whirlpool says the repair company must say it us unrepairable. It has been 11 months now. 11 months and not being able to use it fully.
Claimed loss: Throwing Ice Cream out over $ 100.00
Desired outcome: Replace or money back.
Is Whirlpool legit?
Whirlpool earns 100% level of Trustworthiness
SAFETY NOTICE: ComplaintsBoard has analyzed Whirlpool and determined that it has perfect credibility and is completely trustworthy, with a legitimacy rating of 100%.
We found clear and detailed contact information for Whirlpool. The company provides a physical address, 6 phone numbers, and 2 emails, as well as 4 social media accounts. This demonstrates a commitment to customer service and transparency, which is a positive sign for building trust with customers.
Whirlpool.com has a valid SSL certificate, which indicates that the website is secure and trustworthy. Look for the padlock icon in the browser and the "https" prefix in the URL to confirm that the website is using SSL.
Our scan shows Whirlpool website is free from malware and phishing activities, which are types of online threats that can include viruses, worms, Trojan horses, ransomware, and other malicious code, as social engineering tactics used to trick users into sharing their personal information.
Whirlpool.com has been deemed safe to visit, as it is protected by a cloud-based cybersecurity solution that uses the Domain Name System (DNS) to help protect networks from online threats.
We looked up Whirlpool and found that the website is receiving a high amount of traffic. This could be a sign of a popular and trustworthy website, but it is still important to exercise caution and verify the legitimacy of the site before sharing any personal or financial information
Whirlpool.com regularly updates its policies to reflect changes in laws, regulations. These policies are easy to find and understand, and they are written in plain language that is accessible to all customers. This helps customers understand what they are agreeing to and what to expect from Whirlpool.
However ComplaintsBoard has detected that:
There was some difficulty in evaluating or examining the information or data present on the whirlpool.com. This could be due to technical issues, limited access, or website may be temporarily down for maintenance or experiencing technical difficulties.
We conducted a search on social media and found several negative reviews related to Whirlpool. These reviews may indicate issues with the company's products, services, or customer support. It is important to thoroughly research the company and its offerings before making any purchases to avoid any potential risks.
Our Conclusive Verdict: After a thorough evaluation of this company, we highly recommend doing business with them. Our assessment shows that they are trustworthy, reliable, and committed to providing a safe and secure experience for their customers.
This review was chosen algorithmically as the most valued customer feedback.
Purchased Matag Washer and Dryer less than 3 years ago. Both machines required repairs to be done more. I purchased extended warranty which is an absolute joke and do not help the customer at all. they just blame everything on Whirlpool and Whirlpool blames the extended warranty company. Dryer finally got fixed for now, after several months along with the...
Read full review of Whirlpool
Front-load washer model wfw5620hw0
4.5 year old Whirlpool model WFW5620HW0, serial C907 51176, washer with defective plastic casing caused leak of drum water into bearing and seized. Stopped motor from turning drum.

Purchased at Lowe's in Colorado on 3/9/2019, price $809.00.

Worked fine until it just stopped turning the drum one day. $600 in diagnostics and repairman's last ditch check was to pull the back off and check the motor and bearings. Found the bearings seriously rusted from a drum leak due to plastic not fully covering the drum. No broken plastic pieces, this is a factory defect that somehow made it through quality assurance.

Everything is connected to the bearings, rotor, motor and so the entire washer would need new parts to run properly again.

I am very disappointed in Whirlpool that this made it through inspection. I will never buy Whirlpool again due to this oversight.
Claimed loss: $809 washer, $600 in diagnosing the issue with repairman and another $800 to buy another washer.
Desired outcome: Would like a refund.
It is the load and go model! I don't agree with your assessment. This is not user error and is designed to also warn if detergent is overused.

You can clearly see the plastic was not formed properly and leaked into that area. Always used HE appropriate detergent and single person with less washing than a family would require.

Several calls were made with whirlpool experts and decisions were made that it had to be door or electronic board causing issues. Control board and door parts were $300 and add in repair labor and yep it adds up fast these days.
French Door Refrigerator WRF954CIHZ
Purchased September 18, 2018 @ Warner Stellian Shakopee, MN $2693.25

Service has been required 6 times. All service was performed by MyAppliance Source Shakopee Minnesota [protected] and is listed below:

1. December 20, 2020 - Freezing up. Cost of repair $541.24

2. January 12, 2021 - Ice Maker. Cost of repair $239.09

3. June 23, 2021 - Ice Maker. Cost of repair $159.00

4. August 4, 2021 - Freezing up. Cost of repair $460.97

5. August 17, 2021 - freezing up. Cost of repair $328.54

6. July 31,2023 - freezing up. Cost of repair 210.60

Summary: Refrigerator is 5 years old. Repair bills to date are $1939.44. Still there is ice build up in the base on the refrigerator section. Monthly we remove the ice using a hair dryer and mopping up with towels. This process takes 2 hours minimum.

Whirlpool refrigerators product is quality? No. The service provider has done all required service on all our appliances with no issues/.
Desired outcome: 7 years Free warranty service starting today
This review was chosen algorithmically as the most valued customer feedback.
Bought a whirlpool washer in December of 2022. From the very beginning it always shook and made noise during the spin cycle. But we were told that's just the way these newer models can be if the clothes aren't just so... In June of 2023 it shook itself about 4 feet away from it's original position, made a horrible sound, and a suspension rod broke letting...
Read full review of Whirlpool
freezer
we purchased a whirlpool freezer from Lowes about 3 years ago and have had nothing but problems with it. Your design on the upright freezer sucks. You can not block the air flow at all in this freezer or you will loose all of your food. you can't even put boxes in it. So I think to date we have lost a minum of $600.00 in food. I will not buy anything that whirlpool that is put on sale again.
Desired outcome: pore design
Maytag commercial line washer
MAYTAG COMMERCIAL LINE top load washer purchased at LOWES. 1.5 YEAR ago. I bought an extended 5 year warranty from WHIRLPOOL. After 6 months gear box and shifter went out. In October washer quit working. The extended warranty people AIG sent out a company in Indpls. called GROVES appliance repair. After 5 different visits after each failing to repair and ordering more parts, they left today saying they are going to try a lower wiring harness they have to order. They have tried replacing control board twice, motor and all its associated electronics. Gears etc. Tech said after this there is nothing left to replace. I need help on getting another washer. Im told whirlpool has this all on record because the groves

techs call them each time. I can be reached at [protected], Mr. Roberts. please help on this.
Claimed loss: 6 weeks without washer, Disabled VET, need help on this please.
Desired outcome: Washer replaced with another one or refund on purchsse
This review was chosen algorithmically as the most valued customer feedback.
I am a single mom with a special needs son and daughter and paid extra to purchase a Whirlpool with the Steam Clean Technology that does not work at all. I called Whirlpool to ask questions and review the process of the Self Steam Clean. It still did not work at all, didn't get very hot, all the distilled water remained on the bottom of the oven, even after...
Read full review of Whirlpool and 2 comments
This review was chosen algorithmically as the most valued customer feedback.
This washer came with the house. It is brand new. I have had nothing but problems with it. THe agitator and drum shake when in the spin cycle. Called Whirlpool since it is under warranty. Tech came he checked the diagnostics and said everything is ok it goes through all the cycles. However, I when told him about the consistent wrinkled clothes he said I am...
Read full review of Whirlpool and 1 comment
Dishwasher Model WDT750SAKZ Serial #FB2302250
Dishwasher was purchased 8/19/2022. Within less than a year the vent on the top left hand corner started showing signs of rust. I contacted Whirlpool in July of 2023 to advise them of the problem. I got an email back stating that they cannot guarantee that all components will be free from corrosion or deterioration. They apologized that rust is not covered under their warranty but did state that I was a valued customer. They recommended their stainless steel cleaner, which I purchased for $30. It did nothing.

I am sure that there are others who have had the same experience.

jforte

Burlington, NJ
Desired outcome: New panel or door, preferably without the vent since that appears to be the source of the problem.
This review was chosen algorithmically as the most valued customer feedback.
I purchased a new whirlpool refrigerator April 2022 Model # Wrf7SDHZ03 in Oct 2023 the compressor stopped working! I called for repair and waited two weeks for someone to come out. I contacted Whirlpool to explain that I was in the middle of selling my home and needed to have this doing as quickly as possible. I was asked to just be patient and wait, which...
Read full review of Whirlpool and 1 comment
This review was chosen algorithmically as the most valued customer feedback.
We bought a side-by-side Whirlpool refrigerator in late 2021. By mid-2022 the icemaker stopped working. Whirlpool's warranty service is apparently handled by a third-party insurance company. After three service calls (and new icemaker units) failed to fix the problem, the repairman diagnosed a defective or broken wire inside the freezer door, which he told...
Read full review of Whirlpool and 1 comment
KitchenAid major appliances
Garbage!
Fridge 3k
Repairs to date: 13, with one tomorrow
Age of fridge: 3 yrs
Stove: $2800
Repairs to date: 3, 2 warranty, 1 out of pocket
Age of stove: 4 yrs
Dishwasher
Repairs to date: 2
Age of dishwasher: 4 yrs
Garbage disposal
Repairs to date: 1
Age of disposal: 4 yrs
Microwave
Repairs to date: 1
Age of microwave: 4 yrs
Whirlpools response to me and the BBB: we have escalated his concerns and will hear from someone within 3 days. It's been about 8 months and still waiting for either call.
ONCE THEY GET YOUR MONEY YOU ARE NOTHING!
Please if you're considering purchasing, google all the reviews. I even had my company pull them from the purchase program.
Desired outcome: ACKNOWLEDGEMENT!!!!!!
AC repair
One month back I have raised ticket AHM16092326639. The person came and check the same took photos of outdoor unit have need to replace parts.

The customer care personnel told me that it take time. After one months I checked my ticket was cancelled hence I generate another ticket AHM25102323982. Now customer care representative told me that I have to pay Rs 4500 for spare if I agree she will proceed. one month back also I was agree to proceed but it has been lingering again and again. Today further she called and said that the repairman said it is not possible to repair parts so what should she will do? I ask her if she can replace whole out door unit as a customer no option I have left. I am disappointed as being a customer trust is very important. The company must guide customers in right direction. Such money minded people cause harm and customers inclined not to buy other gazates next time.
This review was chosen algorithmically as the most valued customer feedback.
My 5 year old oven wasn't heating and the AquaLift function wasn't working. A technician replaced the element so it now heats to desired temperature for cooking. However, the self cleaning still didn't operate sufficiently. I filed a complaint and the tech returned with a new circuit board, which costs $500. Whirlpool knew about this, and offered to pay 50%...
Read full review of Whirlpool
This review was chosen algorithmically as the most valued customer feedback.
This is more a complaint about Whirlpool Customer Service than it is about the dryer. After I bought a washer and dryer set almost one year ago, the dryer stopped working. Best Buy referred me to Whirlpool for service because it was less than one year old. Whirlpool directed me to their local authorized repair service. That guy ended up coming out four...
Read full review of Whirlpool
This review was chosen algorithmically as the most valued customer feedback.
Last week my mother's Maytag washer started having issues. Being that it is less than a year old it is still under warranty. I called your corporation to schedule an appointment to have it serviced. Whirlpool Corporation made an appointment for this past Monday, October 16th with Middle GA Sales and Service. They never showed up or called. I called Middle...
Read full review of Whirlpool
This review was chosen algorithmically as the most valued customer feedback.
We purchased our Kitchenaid refrigerator model #KRFF707ESS01, serial #F82977910 in October of 2018. In May of 2022 I noticed a off whote powdery substance under the botton freezer in the drip pan. I was finding this substance on my floor and was searching for the origin of it. I had Raliegh Appliance Repair out to see what it was and where it was coming...
Read full review of Whirlpool
Collect Your Trust Badge
Be recognized for outstanding customer service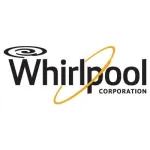 Whirlpool

contacts
Whirlpool representatives

Wp2008

Whirlpool admin

Team Whirlpool
We are here to help
19 years' experience in successful complaint resolution
Each complaint is handled individually by highly qualified experts
Honest and unbiased reviews
Last but not least, all our services are absolutely free