Bissell Homecare complaints
42
Bissell Homecare
-
Pet hair eraser canister…piece of garbage machine!
Purchased April 2021. Clogged hose replaced in Fall 2021. Hose clogged again in June 2022. Bissell refused to issue a refund due to purchase through 3rd party (Amazon). After initially being offered a replacement was asked to send the machine back for evaluation and testing. (I was concerned about future issues as I had the same problem twice in a year.) I was not informed by Lauren Harber in Customer Service that it would take 14 days AFTER receipt of return to hear anything. (According to her email on July 25 the team in Grand Rapids needed to take 14 business days to decide if it was a problem that was "fixable or replaceable.")

I was also amazed to be told I had to find a box as well as arrange for a pick up to return the vacuum. While not terribly expensive, I still had to go to a UPS store to get a box and then call for a FedEx pickup.

This is the worst service I have had for a product in a long time. Will not be buying Bissell again. I just want my $325 back to I can buy a reliables vacuum to clean my home. I have been relying on an old ShpoVac for 3 weeks now; frankly, it is doing a better job than the piece of junk I bought from Bissell.
Bissell Homecare
-
Bissell vacuum not sucking up and shuts off on its own.
The first bissell I got about 7 months ago and around the 5th or 6th month, the suction stopped working, and soon after the vacuum would automatically shut off on its own. About 2 months ago I got the same exact one I got before and again it's doing the same thing my first one did. I keep a very clean house, I don't vacuum anything up I'm not supposed to, I keep it clean and empty out after every clean. I don't understand why this brand stops working properly, and I can't keep affording to keep buying new vacuums when this is the 2nd one in just under a yr. This will not be a product I will be buying again.

Thankyou, Ashley Chappell
Desired outcome: would like a new replacement or my $90 back
This review was chosen algorithmically as the most valued customer feedback.
Purchased in nov 2021 used a handful of times, leaking and tripped the safety switch has to be shipped to Melbourne even tgough i live in adelaide, bissell received on feb 22nd, fixed and allegedly sent on the 7th of march numerous call 3 tracking numbers given, aus post site number cant be found they just keep saying we'll contact technician and find out where it is and contact you and then dont
Read full review of Bissell Homecare
Bissell Homecare
-
Spot clean pro pet carpet cleaner model # 2458
I've only used this product 3 times. I just bought the product in January 2022. I bought this product online. It is March 12, 2022, and the suction stopped working. I was cleaning my furniture today on March 12, 2022. When I tried to suction the water up, it would not suction. I tried the troubleshooting tips. I unplugged from the wall. I checked for clogs and a proper seal. Nothing is clogged. Everything has a proper seal. The troubleshooting tips did not help. The machine will still not suck up the water. I vacuumed and am now running a fan to dry things out.
Desired outcome: Please refund, I will send the product back to the address you provide
This review was chosen algorithmically as the most valued customer feedback.
I purchased this hand vac and I cannot get it open to empty it. I have searched on-line in multiple places but cannot find a users guide or manual for this item. I found the lock/unlock symbol and have unlocked it, but there must be some other step because it won't open.
Read full review of Bissell Homecare
Bissell Homecare
-
Little green
Hello! I purchase a little green bissell at walmart two weeks ago. The machine is leaking and leaving huge puddles wherever it is placed. We have screwed and tightened the pieces with no luck. The sucker also does not suck up much water and is leaving the furniture soaking wet. My husband and I are both very handy and know how to do most repairs in our home however this has us stumped. I think we have a digestive machine. It is the older version little bissel and we paid $99 for it at walmart.
Desired outcome: we would love to get a replacement machine.
Bissell Homecare
-
Bissell part
Hi there. We ordered a bissell part for our carpet cleaner on the 20/11/21 and still we have heard nothing not even an email to say where the item is. Item was ordered on bissell website, order number is 4855. I have rang your department on a number of times and get a different story every time. Can someone from your department track this order and find out where this item is. Thanks carl.
Bissell Homecare
-
Spot & stain internet site
He comprado 2 Botellas bissell Spot & Stain El día 4 de diciembre 2021 al sitio oficial Bissell. La entrega según el sitio web se hace de 3 a 5 días. En algunos días, estaremos en 2022 y aún no tengo mi pedido. Me he puesto un montón de veces en contacto con el servicio al cliente de Bissell, la dos primeras respuestas ha sido una desgracia y ahora ni se molestan a contestar. Ellos tienen mi dinero, no tengo el producto, genial! No aconsejo a nadie de comprar a esta empresa
Desired outcome: Que me devuelven el dinero
This review was chosen algorithmically as the most valued customer feedback.
My crosswave pet pro is not cleaning my floors.. it leaves dirt and streaks. I clean it completely and take it apart after each use. My floors are dark and show the streaks really bad. Today I had cleaned my floors and after a little while I got out my old swiffer and cleaned the floors.
Read full review of Bissell Homecare
Bissell Homecare
-
nozzle part for Cleanview Deepclean carpet cleaner
I have for the second time, had the front nozzle, come apart due to the glue clearly not being fit for purpose. I phoned Bissell to complain about the replacement part being rubbish and have spent days exchanging emails showing photos of the part, receipts for the part to be then told that as the machine wasn't under warrenty, they couldn't help and to contact 4house where the part was from. I wrote back saying I knew the machine wasn't under warrenty, my complaint was about the part that I had had to purchase TWICE was not fit for purpose. I can't believe the customer service I have received has been appalling.
Desired outcome: new part to be sent to me free of charge
This review was chosen algorithmically as the most valued customer feedback.
I purchased a bissell little green pro heat pet over 22 years ago. It heats the water as the name says (pro heat) and with the exception of a little duct tape on the hose, you'd never know it is almost a quarter of a century old! I now have a huge house, my daughter her boys and pets live upstairs and my sister, me and my pets live downstairs. I have my...
Read full review of Bissell Homecare
Bissell Homecare
-
Shampooer
Hi,
My name is Jennifer West and I own a shampooer that is broken and I requested a repair through a recommended vaccumm/shampooer repair business. I was quoted $120 for the repair but my equipment is still under warranty. The model # 1548, serial # 1907700193FXB.
This is actaully the second shampooer. This first one broke and was replaced under warranty. I am writing to request a replacement or authorization that your company will pay for the repair. I know Bissell is a company that stands by their merchandize and I love the product but it doesn't seem to last long. The shampooer is no like a vaccumm cleaner which is used frequently, but as a customer, I expect it to last more than a year.
Please help me resolve this issue.
Thank you,
Jennifer West
Bissell Homecare
-
bissell powerforce compact - model# 2112z
I bought this Bissell vacuum POWERFORCE COMPACT (Model# 2112Z) less than a year ago - it's a great little vacuum but just recently it's gotten very loud and the motor is going out of it. I'm a little disappointed about it because I have other Bissell products that have lasted for years! I sent in the warranty card for it. What do I need to do to get a replacement?
Thanks!
Pamela Driscoll
Ph: [protected]
email: [protected]@gmail
Bissell Homecare
-
spot clean proheat #5207u
Leaking form the base of the vacuum hose. Water dribbles out faster than I can get it up. This began with the first use.

I have removed the upper and lower plates below the tank to see if anything was loose, other than the gravity-only fit between the receiving tank and the base, but can find nothing. I did not attempt to disassemble the connection of the hoses - mostly because I couldn't see how to do that without breaking something.

This appeared to be an effective system, which is why I bought it. I'd like a solution to the problem, a replacement or a substitute.

[protected]@embarqmail.com
[protected]
Bissell Homecare
-
all bissell carpet cleaning solutions
Bissell will VOID your machine's Warranty if you use any cleaning solution other than Bissell's own! All of their Solutions contain 3M Scotchgard which forces the owner to use a potentially Cancer causing Chemical or lose the Warranty on their new Machine. Bissell
has no respect for a customer that may not want Scotchgard in their carpeting throughout the house, not to mention drapes and upholstery. The Original Scotchgard had to be pulled off the market because it was a proven Carcinogen. The new formula only made
a tiny change in the offending ingredient but is still in the same dangerous chemical family (Perfluorinated Compounds PFCs).
A Home fire will release Deadly Toxic Fumes from these chemicals. That's why Fire Fighters have a higher Cancer Rate. Forcing
Customers to use their DANGEROUS cleaning fluid is not only a Shameless Monopoly but also downright Immoral!
Bissell Homecare
-
Job Offer
on 6/15/15 I received an email from Nancy Nelson claiming to be HR for Bissell, Inc. She indicated my resume had been viewed and they would like to proceed further with an interview. She indicated I needed to download the Yahoo! Messenger and speak with the "Hiring Manager" Victoria Luckett ([protected]@yahoo.com). I already had messenger, so I hopped onto one of my unused accounts and began chatting w/ Ms. Luckett. She indicated this was an at home online position, with flexible schedule paying $45 per hour. She stated the first week would be training and paid at $35 per hour. She also stated the top four people out of 16 teams would be promoted to the office and given a car, a house, while making $63, 000.00 annually. I inquired as to the payments because $45 per hour at 40 hours per week for 12 months is approximately $84, 000 annually. I asked why I would want to go from making $84, 000 working from home to $63, 000 a year working in an office. Her response was only "correct". She stated the company was doing this to make the citizens proud and have good income to take care of their families. I inquired about equipment I would need to be able to work from home and she stated the company would provide all the equipment I would need. I inquired as to what equipment I needed and she stated we would discuss it further once I accepted the position. I asked if there was benefits such as health benefits, PTO, tuition reimbursement, 401K - her response was "yes" I asked if she could elaborate more such as how many PTO days, what kind of tuition reimbursement, how good was the health care, etc - she stated they would discuss it further once I accepted their offer. Many of the questions I asked of her were open-ended questions but a lot of the responses I got from her were "yes or no" answers. When I asked her to elaborate, I kept getting answers such as "it would be discussed further once I was hired". I did not let the conversation go any further so I am actually unsure of exactly what their end game is. I told her I wanted a little time to think about it and discuss it with my husband. She stated I had to make a decision ASAP or there was a possibility the position would be given to another candidate. I advised if that was the case, then so be it, but I wanted time to think about it. I advised her I would be in contact within 12 hours. She never responded to that. When I googled her, I wasn't able to find much. I did contact Bissell to inquire and spoke with Leann in their HR department. She did confirm for me that they do not have a Nancy Nelson in their HR department nor did they have any work-from-home positions with their company.
This review was chosen algorithmically as the most valued customer feedback.
I bought a BISSELL carpet cleaner near to the end of last year. On the 4th use, the water was pouring out. On the 5th January 2015 I took it in to Makro Port Elizabeth where I bought it, for repairs. I was promised to be kept updated. After 4 weeks I phoned to enquire and was told it was still in for repairs and they would call me back. During the next 2...
Read full review of Bissell Homecare
Bissell Homecare
-
Horrible customer service
I went to Rona to return the deep cleaning machine I have rented from them. I rented a Bissell for 24hrs on July 18th at 7pm. First, I was shocked by how dirty and filthy that machine was. But anyway I took it as I wanted to try it. So, at home it took me an hour to clean and disinfect my rented Bissell. The next day, at about 6:30pm I gave the machine a good rinse and I made sure I removed all the fur and stuff..., and went to the store. There, the employee Tara was at the front desk helping ( or I should probably use INTIMIDATING) customers. Well, I told her that I was there to return the Bissell. She said the store was closing and that I should come the next day. I asked her kindly to help me and I apologized for not coming earlier. But "DEAR" Tara didn't seem to appreciate my apologies, she continued to be pissed off, rude and show A LOT OF ATTITUDE. Anyway the girl with bad manners, Tara, wanted to inspect the machine I brought. I said OK, no problem, because I knew the machine was clean and by the way I was proud of my self for bringing back an almost brand new machine, clean and shiny comparing with what I have been given yesterday. She looked at the machine and said h-mmm, this machine is dirty and you are not having the deposit back ($15). Well, I thought...what a h... is going on. I told her to give me the money back (the deposit) and not to play with me like that. I felt very offended because she was completely wrong about the condition of the machine... and the story went on and on... until I got my deposit back. I left the store all shaking and with a headache, not kidding :(((( Now I am thinking, what I they doing at Rona, are they saying the same to everyone in order to have this so called cleaning fee? ( $15) . Ridiculous and wrong! The girl TARA was extremely rude; honestly, she should be fired immediately. I will never, never go to a Rona store again. Shame on you guys :((((.

No stars to the employee Tara from Rona, Kitchener, ON.
Bissell Homecare
-
Faulty Vacuum
Purchased a Bissell Vacuum with additional parts that snap onto the back of the Vacuum. They kept falling off when the Vacuum was in use, and the Vacuum did not have good suction, so I bought another duplicate model that was newer, but had the same problem! Contacted Bissell who advised me to take the vacuum into a Repair shop. Why should I have to waste my time, gas, and money getting the Vacuum repaired, when it would probably be cheaper just to buy a new Vacuum, other than Bissell. Bissell does not want to solve problems, just make excuses, which is not an ethical way to do business!
The complaint has been investigated and resolved to the customer's satisfaction.
This review was chosen algorithmically as the most valued customer feedback.
I have purchased a bissell compact cleaner vacuum back in January of 2013 and thee belt just broke on me today, along withe thee roller brush. I called thee company because it says on thee box 1year warranty. I called to see if thee part for my vacuum could be replaced because it hasn't even been a year yet. The lady in customer service told me theat thee...
Read full review of Bissell Homecare
We are here to help
16 years' experience in successful complaint resolution
Each complaint is handled individually by highly qualified experts
Honest and unbiased reviews
Last but not least, all our services are absolutely free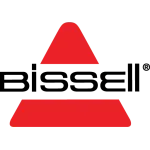 Bissell Homecare contacts