Rowenta reviews & complaints
Rowenta
-
Iron 1700w rowenta focus
Soon after this iron was purchased. The plastic started chipping off. I call Rowenta, the iron they basically said too bad. I was shocked that they did not stand behind their product. The iron also leaks and leaves brown marks on fabric. I am more shocked that the company does care or back their product. Do you want an iron like this? I went to the Rowenta Website there isn't a form for complaints or comments, I wonder why?
Desired outcome: Rowenta to take responsibility for their product
Rowenta
-
Customer service/ product
Contacted rowenta after a rowenta iron caught flames in my home. Was told I would be sent a new iron after investigation of aforementioned iron . Sent iron to designated area, no follow through from any person on staff. Called to inquire, was told the original, person who was answering the phone was no longer employed, gave incorrect information. The iron caught fire…. Received a very unprofessional response from a Pierre? No last name? States that they could not determine cause of fire and offered reduced rate for a new iron…. I do not believe that I wish to o business it's this company.
Desired outcome: At the very least, apology.
Rowenta
-
Turbo silence extreme fan - vu 2631
I use this fan in my bedroom. I currently own 3 identical ones. This fan does not move and is only used on a warm night. I was asleep and awoked by a loud noise that was quit scary. The band holding the 2 spherical cages that enclose the fan blade, split and went flying across the room.

The customer service reps, Kathy and Aramis were of no use! They couldnt care about the potential danger!
The supervisor as well was uninterested and telling me that I could buy a part for $40 when the fan costs $65.
I am prepared to go thru social media and let potential customers know how Rowenta does nothing for their customers when confronted with a dangerous product. I would like a replacement fan at no cost.
Rowenta
-
8080
Hello

I have tried all avenues via rowenta service contact in multiple countries and I am getting nowhere. I understand group seb owns rowenta so I am coming to you directly to get this sorted by someone. 8 weeks ago I purchased rowenta 8080 iron from amazon. The iron at 6 weeks started giving off a strong electrical shock on the sole plate and stopped heating up.

I went to rowenta website clicked on repairs I contacted group seb in thailand as I live in thailand. The person on the other end of phone has never heard of rowenta I realize it's a tefal office.

I have since contacted customer service is the us, hong kong, germany. Only the us has responded and are saying can't help you go to your local reaper country.

I purchased this iron as the website had local repair in thailand. I always check company's websites before I buy products. This is false advertising and a lie that you have repairs in thailand. Though I can read from the bangkok post that group seb setup in bangkok nearly 4 years ago and rowena and tefal and others are your products.

The iron is new and it is faulty and needs to be replaced. My husband and I are sick of being hand balled and treated with shocking customer service. Rowenta irons are a premium product I bought this iron on its performance reviews and the excellent customer service I was suppose to receive. This iron by the time it was delivered has cost me 230 aud not a cheap iron.

Regards
Sonya klapko
+[protected]
Phuket thailand

Sent from my ipad
Rowenta
-
poor quality
Purchased this iron less than a year ago hoping for longevity and no leaking experienced in Black & Decker, Hamiltonbeach, Sunbeam & Rival. I have taken proper care of it following recommended guidelines and directions no abuse . It now leaks, the auto shut off will not stay off long enough for the iron to heat past being able to rest your hand on it with no discomfort . This $79.99 Rowenta Focus was no more reliable than a $14.95 Rival or any of the other above mentioned brands that were at a considerable amount less in purchase price .
The complaint has been investigated and resolved to the customer's satisfaction.
Rowenta
-
lack of customer service
received rowenta steamer for christmas. missing a part. would not assist me without a receipt. unbelievable lack of service. i am not about to ask my friend for a receipt! how much ruder could one get. i have purchased rowenta products in the past but regardless of how pleased i have been i will never accept, give or use another rowenta product.
The complaint has been investigated and resolved to the customer's satisfaction.
I purchased a Rowenta Steam Iron which is not cheap in price and it stopped working. My husband took it apart and found that the cord was burnt off in the Cord Support. This could have caused a fire...
Read full review
The complaint has been investigated and resolved to the customer's satisfaction.
I have purchased not 1, not 2, but 3 Rowenta irons since 2002. The first 2 irons that stopped working I blamed on my son who was home from college using it each time. This third iron, a model DX6900...
Read full review
The complaint has been investigated and resolved to the customer's satisfaction.
Rowenta irons violate safety standards. Brenda from Rowenta doesn't know and won't offer email to customer service. Rowenta also has no MSDS safety sheet and does not know what materials were used to...
Read full review
We are here to help
16 years' experience in successful complaint resolution
Each complaint is handled individually by highly qualified experts
Honest and unbiased reviews
Last but not least, all our services are absolutely free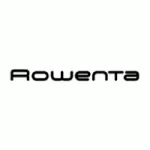 Rowenta Company contacts