Long John Silver's complaints
456
Newest Long John Silver's reviews & complaints
This review was chosen algorithmically as the most valued customer feedback.
This is the 2nd time I have gone to the location on 42nd in Odessa, Tx and they are NOT up & running at 11am. The sign said open at 10:30. The last time I called the district Mgr Ben out of San Angelo, Tx & filed a complaint. Nothing seems to have changed because I went again today at 11:00 and when I finally got someone to come to the window they told me...
Read full review of Long John Silver's
16 piece chicken plank family meal
I ordered a 16 piece family meal chicken plank it came with four sides which was to be coleslaw corn french fries and extra hush puppies first off we had to wait about 20 minutes for them to bring out our food to us cuz they were cooking it fresh when we got it the chicken was like rubber we could not eat it and the hush puppies were crunchy we couldn't eat them, and that was after us overlooking the very rudeness of the lady taking our order with my wife who is a cancer patient and cannot speak my name is Wendy Andrews it was your East Washington Street store their phone number is [protected] which they do not answer cuz I've called about 20 times I need someone to give me a call back [protected]
Desired outcome: I would like an apology to my wife for starters from your employee who was extremely rude and I do have her name on the receipt and then I would like my $57 back
Rude Obnoxious Manager Or Employee
asked for crumbs .I could see bottom of box, I reversed asked for more. white Blonde blue shirt almost threw box.asked for more. She looked mad, yelling loud like she wanted to fight me .I got scared told not to yell 5 times.she yelled that was her food cost i asked dont you throw crumbs away. she said no .she said that was bed for food. yelled never apologized or grieved .that is no way of treating a customer. MY ELDERLY MOTHER said EMBARRASING .SHE WANTED TO CRY WAS SCARED.. I too/ Blonde told me Shutup and slammed sliding window at my face.so i left. I wanted to get off and get her name. but i wanted no trouble.
Desired outcome: She DOESNT BELONG THERE . Im a long CUSTOMER she not a people person . I wished i had a video.
Is Long John Silver's legit?
Long John Silver's earns 88% level of Trustworthiness
SAFETY NOTICE: ComplaintsBoard has determined that Long John Silver's has an exceptional credibility, near-perfect reputation level of trust, with a legitimacy rating that is more or less around 88%.
We found clear and detailed contact information for Long John Silver's. The company provides a physical address, 2 phone numbers, and 2 emails, as well as 4 social media accounts. This demonstrates a commitment to customer service and transparency, which is a positive sign for building trust with customers.
Ljsilvers.com has a valid SSL certificate, which indicates that the website is secure and trustworthy. Look for the padlock icon in the browser and the "https" prefix in the URL to confirm that the website is using SSL.
Our scan shows Long John Silver's website is free from malware and phishing activities, which are types of online threats that can include viruses, worms, Trojan horses, ransomware, and other malicious code, as social engineering tactics used to trick users into sharing their personal information.
Ljsilvers.com has been deemed safe to visit, as it is protected by a cloud-based cybersecurity solution that uses the Domain Name System (DNS) to help protect networks from online threats.
Ljsilvers.com you are considering visiting, which is associated with Long John Silver's, is very old. Longevity often suggests that a website has consistently provided valuable content, products, or services over the years and has maintained a stable user base and a sustained online presence. This could be an indication of a very positive reputation.
Several positive reviews for Long John Silver's have been found on various review sites. While this may be a good sign, it is important to approach these reviews with caution and consider the possibility of fake or biased reviews.
Long John Silver's website is deemed to be popular and indicating that it receives a high volume of traffic. It is important to be cautious when using a highly trafficked website, as it may be a target for cybercriminals looking to exploit vulnerabilities or steal personal information.
However ComplaintsBoard has detected that:
Long John Silver's's complaint resolution process is inadequate and ineffective. The support team lacks customer service skills, training, and resources, resulting in only 7% of 0 complaints being resolved.
There was some difficulty in evaluating or examining the information or data present on the ljsilvers.com. This could be due to technical issues, limited access, or website may be temporarily down for maintenance or experiencing technical difficulties.
Long John Silver's protects their ownership data, a common and legal practice. However, from our perspective, this lack of transparency can impede trust and accountability, which are essential for establishing a credible and respected business entity.
We conducted a search on social media and found several negative reviews related to Long John Silver's. These reviews may indicate issues with the company's products, services, or customer support. It is important to thoroughly research the company and its offerings before making any purchases to avoid any potential risks.
Our verdict: Long John Silver's is a recommended company with a good reputation for trustworthiness and reliability, but their 7% Resolve Complaints rating is a cause for concern. We recommend approaching their services with caution and reading complaints and reviews before making a decision.
This review was chosen algorithmically as the most valued customer feedback.
Only site in town is 20 miles away. 8/30/2023. Bought 2 8- packs of fish. Cost is $60, and all I received was 16 pieces of hard dried out fish. The hush puppies were so dried out the dog wouldn't eat it. At 5:48pm they ran out of fries. The manager was rude and quarrelsome. The whole dinner was so bad I had to throw it away, and then go out and buy the family super somewhere else. Goodbye LJS you got my last dollar.
Read full review of Long John Silver's
This review was chosen algorithmically as the most valued customer feedback.
I had a horrific experience at Long John Silver located in DeSoto, Texas. Store 70284 on July 03, 2023 at or around 10:45am Here it is! Question: have you ever gone through a drive-thru @ a fast food restaurant and had to call the employee out on their unprofessional, belligerent behavior? then you drive around to the front of the restaurant and go in and...
Read full review of Long John Silver's
This review was chosen algorithmically as the most valued customer feedback.
This was 7.21.2023 7:05PM Cashier Kimberly. One of the 2 pc fish meals came out with fries on the bottom, very greasy fish on top. It looked like someone else had retd it and we were lucky enough to receive. The 2nd 2 pc fish was hot and no issues. Also ordered 15 piece grilled shrimp & coleslaw. Shrimp Just dumped in black container and look like it needed...
Read full review of Long John Silver's
Business hours state that they are open till 10pm yet the owner closes or won't let no one dine in and it's 7:39 pm right now
The manager a Mexican female is very rude and every time I come here which I have money she treats me like I'm a vagrant.the last time she yaked a drink out of my hand because I was not told exactly the difference between a meal and a combo..they are both the same prices...today she sees me coming and closes the door and locks it and it's only 7:43pm when in fact they state the stay open till 10pm..I don't know what type of vendetta she has against me but I have done nothing to provoke her actions..it would be nice to just enjoy the establishment and food that they have to offer the ppl
Desired outcome: That maybe they would have a better attitude for work and treat customers better
This review was chosen algorithmically as the most valued customer feedback.
At approx 6:15 pm today I pulled into the drive thru at 29th and douglas in midwest city, ok and waited for about 2 minutes. Nobody answered so I said hello and still no reply. Waited and kept saying hello for another 6 to 7 minutes and finally drove to the take out window. A white girl was leaning on the counter with her head set on top of her head and had...
Read full review of Long John Silver's
This review was chosen algorithmically as the most valued customer feedback.
Tonight we were craving good fish and shrimp and chicken! We remember all the times we have gotten your food and loved it so decided to ignore the last couple times we had serious complaints hoping things were better since it had been a while. We ordered the Number 5 with cole slaw and corn and hush puppies, the $6 shrimp basket that came with fries and...
Read full review of Long John Silver's
This review was chosen algorithmically as the most valued customer feedback.
We waited over 20 minutes for our food in Salem, OH. When my husband questioned them why so long of a wait, the manager said they only have one fryer for fish. The other food was cold sitting waiting on the fish. The oil was so old it was bitter on the fish and absolutely disgusting. The color of the breading did not like your pictures. The ventilation wa...
Read full review of Long John Silver's
This review was chosen algorithmically as the most valued customer feedback.
I visited Long John Silvers today 5-6-23, and asked for a 2 orders of the Fish and More Meals. When I got home I started to take the food out of the bag and the order was wrong. I called the business but no one answered called more than once and still no answer. The person that placed the order didn't know what they were doing. I even told her that I wanted...
Read full review of Long John Silver's
Ordered 3 piece fish more coupon one
The last couple of months I have been ordering at least 1 or 2 times I a week always check my order the day they forgot one piece of fish they also didn't give me fry fries so I went back and got them but I didn't notice I only had two fish but I was already was home so I thought I would just tell them they shorted me a fish but they said because I didn't call or have the receipt that they couldn't give me my one piece of fish she said she was sorry and I said that if she didn't give me my extra fish that I would not be a customer any more and I told her you know I am a regular so it's your loss . They can't keep help and now I know why if they treat their customers in this manner how are they treating their employees. This happens on Friday in Marion indiana we have only one store. Peggy Holloway [protected]
Desired outcome: I think I deserve a whole meal now
Order was not complete.
Ordered a family meal from store #70221 in Litchfield Illinois. Got home and one of the sides was missing (fries). Cost me almost $40.00. For the price I expect everything to be there. Also there was black burnt pieces all over the fish and chicken. There was no one else in the restaurant and only 2 at the drive up so it wasn't like they were swamped.
Desired outcome: coupon for replacement family side fries at least
No fries
I went to the Long John Silver's and Taco Bell restaurant and they had no fries for their Long John Silver's dinners so we had to substitute for something else. I was not very happy alot of customers left the restaurant when they found out that they did not have any fries. I think that the store $ is 022428. How could they run out of fries? Order number 250. Date 03*25*2023, time 12:13:01PM and order number 212860.
Long John silvers /kfc
We ordered food from this restaurant food was raw we didn't receive any napkins tarter sauce the employee didn't enter the order in the computer said cash only paid order total was 32.79 paid with 2 twenty dollar bills he proceeded to hand me 10 dollars cash back never received a receipt called to complain the manager was rude called me a liar and told me it was for me to go get sauces napkins and all of the things I needed I had tried to go to the drive though prior yet was told I had to come in this place is absolutely horrible and ridiculous
Store Hours
Wow. I'm looking at the number of complaints around the country about the Long John Silver experience, and all I can say is this restaurant should be closed.

Anyway back to my complaint. Not that anyone REALLY cares.

On October 18, 2022 I went to LJS in San Marcos California. It was at 9:45pm.

I was excited because I made it before they closed at 10pm. It was a KFC also.

I gave them my order and was told "Sorry but we closed them down early". I said "What? It closes at 10". The lady said "Yeah...we decided to close them early."

How can they just close LJS when they feel like it? There are store hours for a reason. The manager Lucy, didn't respond to anything I said as if she were deaf.

I'm not even sure whether I am waiting my time complaining to company that doesn't are about the people that made them a sucess. The customer service is horrible at every store. What happened that made you stop caring?

Tamye Edwards

U S Navy Veteran

[protected]
Desired outcome: Start treating the customers with respect or CLOSE EVERY STORE. You should be ashamed to call yourself an American business owner.
I'm complaining about the restaurant don't put a sign and they don't care the accident.
I'm Complaining the Long John Silvers Located @ 2885 28th St. SE Grand Rapids MI

Phone# [protected]

I was there with my friend hoping to enjoy our Lunch @ the lobby. Last September 24,2022. When I trying to Open the door is lock but the Drive Thru was Open that's why we expected the lobby is Open too. No "SIGN" for "Close" or a "SIGN say "DRIVE THRU ONLY" and most upsetting is the People WORKING there it same they don't care. When I'm asking for medicine and they just give me 3bandage and they just laughed what happened to me. I enclosing the pictures.
Desired outcome: Gemma Swainston Contact # [protected]
restaurant manager
My husband and I stopped in at your restaurant located at 1316 Volunteer pkwy. Bristol, Tenn. on 09/21/22 @ 1:29 pm. There were no other customers in the restaurant.After this lady took our order she told us the total , I was shocked at how expensive it was and said so.She was apparently offended even tho I used no profane language nor was I mean about it in any way.She snapped at me " have you been to the grocery store , or bought gas or been to Walmart ? " "that's what you are gonna find wherever you go !" I was as shocked by her reaction as I was by your prices .She was very curt and rude. She didn't bother to give us the whole receipt, just the little charge slip that showed my husband paid. I used to manage one of your Florida shoppes on Military Trail in West Palm Beach, that would make this one look like a mall store and I would never allow my employees to speak to a customer in that manner.We were constantly busy and had excellent food quality as well as some of the most polite employees of any shoppe in Florida. I know how rude and demanding people can be and I would never treat anyone that way. She needs to go back to customer service training.
Desired outcome: Send this lady back to customer service training. I would like an apology.
Gift Cards
Yesterday (9/08/22) at approximately 6:30 PM I drove thru the Portsmouth, Ohio Long John Silvers. I ordered a #8 which is a shrimp dinner. It was almost a half of an hour to get to the window. They wouldn't accept gift cards which I have two of them, due to new management. I have always used them at this location in the past. This stinks since I might be stuck with two cards.
Desired outcome: Long John Silvers Buy back my cards.
Two piece fish meal
Today (7/31/22) at approximately 12:45 PM I drove thru the Gallipolis, Ohio Long John Silvers. I ordered a 2 piece fish meal with french fries and sweet tea. I also ordered a dozen hushpuppies.

I am unhappy to report that only the hushpuppies were fresh and delicious. The fish was hard and dried out and looked like it had been reheated in oil. The french fries looked like they were made yesterday. The tea tasted mostly like water.

Normally I get good food at this restaurant. With prices as high as they are, it was disappointing to receive food that was unacceptable.
Desired outcome: I would like a coupon for a couple of pieces of freshly fried fish and fresh crispy fries. I would also like a cup of iced tea like I received there a few days ago - it was delicious.
Collect Your Trust Badge
Be recognized for outstanding customer service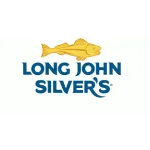 Long John Silver's

contacts
We are here to help
19 years' experience in successful complaint resolution
Each complaint is handled individually by highly qualified experts
Honest and unbiased reviews
Last but not least, all our services are absolutely free