Long John Silver's complaints
437
This review was chosen algorithmically as the most valued customer feedback.
There are long queue waiting for the breakfast most of the time for my last few visits and I don't see the queue moving after join in for minutes. Apparently these staffs taking their own sweet time in the kitchen and only single cashier is open. Wisteria mall is small and located at Yishun but doesn't mean the service need to downgrade. Please review your review quality. Thank you.
Read full review of Long John Silver's
Long John Silver's
-
the food
I used to love long johns fish and hush puppies but since you closed the store on pennsylvania in lansing michigan and now only have the one on Martin Luther King st in lansing mi the food has gone very much down hill the fish batter is always too hard to eat and the fish inside tastes old and dried out its a shame but i have given them more than one chance in case it was a fluke it wasnt its always bad not worth stopping there anymore unfortunately do you ever do anything about these things so we dont have to cross them off our list of choices? Thanks
This review was chosen algorithmically as the most valued customer feedback.
ordered 2 shrip dinners with fries and slaw through the drive up. i have never had such a crappy meal. fries so sail you could chew them. tasted freezer burnt also. the hush puppys sucked, and the chicken plank was chewy and tasted funny. my wifes fish planks were grasy and mushy. the tarter sauce was all mayo. very disappointed. very very disappointed. LJS/AW Im surprised your doors are still open with food that bad.
Read full review of Long John Silver's
This review was chosen algorithmically as the most valued customer feedback.
I first called 7:51pm to see if mr. Davis was in cause I spoke with him 2 weeks ago when my order was messed up fries were wet dripping with grease soggy taken out of grease way too long. So tonight I placed order at 8:08pm did not leave with my order until 8:36pm food is cold fries especially. I called to complain mr. Davis hung up on me so I called back...
Read full review of Long John Silver's
Long John Silver's
-
contaminated chicken
A while back I ordered a couple chicken planks at the Federal Way location. Ate one and when I started on the second one i found something that looked like asparagus embedded in the plank. I took it to the register and the manager took it from me and threw it out, I asked her what it was and she shrugged and said "I have no idea and don't really care. What do you want me to do? " totally rude and condescending. I found out today that the weird thing in my chicken was CANCER. I am so completely disgusted and freaked out. Now I'm terrified and thinking I should go to a Dr.
This review was chosen algorithmically as the most valued customer feedback.
I was in the Ks. Long John silvers, and seen the 3oz mugs being displayed in the the show case.The lady taking my order charged me for the 3 oz mug and was about give me the mug when the manager stated they didn't order these mugs anymore, and would be giving this mug.I had already had paid for the mug, and I feel that the manager should just let me have the last of the mugs.
Read full review of Long John Silver's
Long John Silver's
-
food/bad customer service
I had ordered 8 piece of baha taco and was told it will be ready in 7 minutes to complete the order. I stayed inside the restaurant for 30 minutes before the order was complete. During the wait time inside the store I ask the employee if I could have a cup for water and she stated it will be a 10 cent cost for a cup. Next issue the was that it was about 5 other customers having issues with their order and the employee just kept stating a piece of equipment is broke and it was not their fault while we wait. I along with no one else were offered any commendations while we stood there looking frustrated, but being loyal to your store .
Long John Silver's
-
patty
I always buy long John. But this time I felt the patty getting smaller or just for today only ? I hope its wont get any smaller cos the price it's not cheap . Please look into this matter. Long John is my most favourite but if u serve us this way I do t think your customer accept this. I was shock to went I saw the patty. It's really small and I really upsad about it

Do get back to me on my email

[protected]@gmail.com or
[protected]
Long John Silver's
-
the staff at rock rd and kellogg st in wichita ks.
We went to ljs about an hour ago. (Sunday 6pm). I went inside to order an 8piece family meal. I ordered that and a half gallon of root beer. The lady asked me what two sides I wanted. I told her two coleslaws. She rang me up and I charged it on my MasterCard. When she told me the total I questioned if it was correct. She said yes I'd see when the receipt came out. It said my fish was $22.49. On the menu board it reads $21.99. I brought it to her attention. She said they'd been meaning to change it but hadn't had time. I said they could just give me fifty cents back. The called the manager and she said she knew she overcharged me but she wasn't authorized to make the adjustment. Then some guy came up and said it was the tax. I said the tax was below on-the receipt. I asked for some tartar sauce and some girl from the back said she'd have to see if there was a charge if I wanted any extra. I hadn't even asked for extra at that point. Then they wanted to know if I wanted fries and coleslaw. I said no just coleslaw. They said they liked to do fries and coleslaw! Don't you offer two sides with a family meal? I want you to know we've bought LJS for a long time but my patience are wearing thin with the incompetent staff you have. Someone owes me $.53. St this point it isn't the change//it's the principle. My phone is [protected] if you're interested. Thank you.
Long John Silver's
-
condition of parking lot
I used the drive-thru at the Belle Vernon, PA location at 806 Rostraver Road on September 21, 2018, and was stunned by the condition of your lot. The path from the north entry of your property to the drive-thru lane was like a gauntlet of dangerous potholes. I know that it's difficult to keep up with road repairs, and I don't think my car was damaged (just my nerves jarred), but the expense of repairing these (see photos) is probably going to be less than the liability you're likely to suffer when someone wrecks their tire, wheel, suspension, or steering on your property. I hope you'll take care of this before winter arrives.

Thanks for your attention.

Mary Dodaro
[protected]
Long John Silver's
-
cleanliness
just curious, Don't you have to get inspections in the restaurants? If so, how does the LJS in Muskogee stay open? I like the food but can not go in> The place smells and is gross and filthy. I really wish they would get a make over. I've been in there and seen roaches, the floor covered in grease, actually seen the floor flooded and nasty but still continued serving. The pop machine hardly ever works and the condiments never available. Please check into this.
Long John Silver's
-
they got my order wrong.
On September 14, 2018 I pulled into the Long John Silvers in LaGrange, Kentucky and I ordered two 3 piece chicken meals. They told me that it came with two sides so on the first order I ordered fries and hush puppies and on the second order I ordered just hush puppies. When I got my order I ask is that everything and they said yes, I figured with two boxes they got my order right this was not the case. When I got home I looked in both boxes and in the first box their was just one piece of chicken and in the second box there were 3 pieces of chicken and the rest were hush puppies, no fries or 3 other pieces of chicken. I would like either a refund or a gift card.
Long John Silver's
-
overcooked fish and undercooked rice
Our visit last month to a Long John Silvers was not good. Fish was extremely greasy, shrimp extremely greasy. On September 8th 2018 we ate at the same Long John Silvers to give it a second chance. It was worse then before, the fish was over cooked and dry, my rice was undercooked and hard. This use to be a very good Long John Silvers, ever since they have put an A&W in, its down right crappy! We will never visit this Long John Silvers again! And plus why did they remove corn on the cob? Suggestion might be a trained older manager, not a teenage kid!
Long John Silver's
-
terrible service
I am up visiting family in NY and I was looking forward to getting long John silvers while I'm out here because we don't have any near us. I looked up the closing time online it said 11 and the door said 11, but when I went to order the lady said they were closed it was only 8 o'clock. This was at the one on upper glen in queensbury NY. I was less than impressed by the way it was handled. If I could give it 0 stars I most definitely would
Long John Silver's
-
customer service and my order
I went I to long John silver last night the employees were very rude. One employee had no idea what came in the orders. I believe the manager finally came to take my order and was very rude. I placed my order and as I was waiting the people behind me placed there order and was asked what sides did they want when I was never given that option. When I got home the food was horrible and the family meal I ordered was only fish when I thought it would be half fish and half chicken when I looked on the website to see what it came with I seen u gave an option to mix and match I was never given that option either. First time there for many years and I will never go back. Horrible customer service and very rude employees.
Long John Silver's
-
time
I went to the Long John Silver's in Martinsville Virginia. And there was only two cars in line and I said from 730 to 8:03 waiting on my meal . Then when I got it and got home the fish was hard as a brick and Undateable also I had nothing else to eat for dinner and I live about 15 miles away if they want for that I would've took it back and threw it in the store and ask for my refund
Long John Silver's
-
chicken, hush puppies, cole slaw
The chicken was undercooked and served cold. Hush puppies was very cold and Cole slaw was warm. Got sick after eating it. Plus they was ants on table. After the ants crawl on the table they got on me. Then the guy who waited on us his hands was dirty because he was sweeping the floor and didn't wash his hands yuck. I should have asked for my money back but was to tired because l was traveling all day. I won't eat there again.
Long John Silver's
-
manager
Im writing to you about long johns silver in Albuquerque New Mexico. The store address is 3550 isleta blvd sw 87105. I had an absolute horrible expirence and I'm trying to contact any one in any way to share it. Tonight I had two of my clients I work for want long johns silver, I am their caregiver they are both special needs, but are very self sufficient so they like do try to do things them self. They ordered and only got their side dishes so we went back and the people cooking were very upset that they had to make it again and told them they gave out order to someone else which was fine it was an honest mistake. We returned home and were still missing four pieces of fish so one my clients called and the manager said "are you the one that just came in?" And he answered yes and got hung up on. That's when I called because I was assuming maybe there was a miscommunication. A man answered and I told him if I could please speak to a manager and he told me that he was speaking so I explained to him that I am a caregiver of two people who just went in that are special needs and they got hung up on. He told me "there were no special needs who came in!" Shouting at me for no reason and I explained "sir yes there was I am their cargiver they were missing part of there order still" and he told me "they were not special needs!" And I told him "okay sir what's your name?" And he told me "don't worry about it!" And I got very upset and told him "I'm going to reach corporate" and he yelled at me "I am corporate!" And hung up on me. My clients I work for love long johns silvers as soon as they get there money that's their place to go, they just wanted to do something for themselves and they feel discriminated against and taken advantage of because of their disability. I've as well never been treated so badly for just calling about an order we did not deserve to be treated that way for absolutely nothing. In a business especially if you're a manager you have to know how to deal with all types of people. I just hope something gets done for treating people so poorly. Thank you
Long John Silver's
-
food
You know I went to your facility at 4355 South Fort Apache Road in Las Vegas Nevada I went to the drive-thru they don't allow or take orders for your Long John Silver's so I left I come back today I order an L2 the kids that are working in there are paying no attention to their job they shorted my order I ordered an L2 I paid for an L2 which comes with two fish and three chickens all my chicken is full of grease it's like a bucket full of grease they didn't give me two fishes you know I called to try to let somebody know they never answer the phone I called twice the phone rings and rings and Rings somebody picks up the phone and hangs up I am very upset I will not be returning to this facility if you can't provide adequate workers you shouldn't be open for business I paid for my order and I didn't get it and I'm very upset
The complaint has been investigated and resolved to the customer's satisfaction.
Long John Silver's
-
receipt reward
Went to the long john silvers on wallisville road tried to use my receipt with the experience on back asking about my visit. It says we can use at any location. But this day Aug.23, 2018 the lead was leaning on the register and told the cashier we could not use it there I had to go back to where I got the receipt. Her name was Lauren and she wasn't doing nothing but leaning on drive thru register. There was no business you would think they would be trying to help they custo.ers instead of turning us away. Lauren needs to be retrained or she needs to change her job. No smile no welcoming poor poor service I will not go back to this location ever again and they always are out of everything. They need to shut down like Carl Jrs.across the street
Worst service ever. Everytime!store dirty!
Resolved
There was no resolution..I'm waiting
We are here to help
16 years' experience in successful complaint resolution
Each complaint is handled individually by highly qualified experts
Honest and unbiased reviews
Last but not least, all our services are absolutely free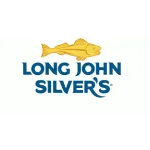 Long John Silver's contacts