Air Canada complaints
593
Newest Air Canada reviews & complaints
This review was chosen algorithmically as the most valued customer feedback.
reference booking 2t6zag on November 19, 2023 at check in counter in Portland, I was issued boarding passes for flight AC8653 and AC240 but was put on standby. Staff tried to book on United to San Francisco then to Vancouver which was already delayed and I would miss connecting flight to Edmonton with departure time of 14:15. I went back to A.C. counter...
Read full review of Air Canada
service
I am a aeroplan member ..The day i booked the e.Tkt ,, aeroplan guys and air canada both told me that i am eligible for 1 pc bag ,,,, and the day i checked in for the flight ,,, the connecting flight vistara aloowed to check in with 1 pc but later on when me and my wife was boarding the flight ,, we were denied the boarding ,, and we were charged 100 usd per bag.

We were not having indian ruppee at that time and we borrowed the money from someone at the airport .

1.. Mis communication by air canada

2... When i file a form online ,,, they denied their responisibility by saying the money is taken by vistara

3...Vistara airline said air canada has wrongly issued the ticket and their agreement with air canada is discontinued

4... E.Tkt clearly mentioned that baggage rules of air canada will applies

pnr 2v33me

e.Tkt 014-[protected] satinder singh saini

e.Tkt 014-[protected] anju saini

aeroplan [protected]
Claimed loss: HARRASSMENT
Desired outcome: WANT COMPENSATION I AM TRAVELLING EVERY 6 MONTHS TO INDIA FOR OFFICIAL TOURS AND AIR CANADA VACATIONS ARE ALREADY BOOKED
Cancelled cancun direct flights
Air Canada CANCELLED all direct flights to Cancun with ZERO warning. We had no warning. This "company" offered us 8 to16 hour flights instead with ZERO reimbursement for the funds paid out for the direct flight (which aren't cheap). So we paid direct flight prices for layover flights, we are now FORCED to take. We Cannot get our money back! And cannot change companies as we won't get our money back and WILL NOT be compensated the difference.
Desired outcome: We want 3 direct flights to Cancun or a full refund for services not provided.
Is Air Canada legit?
Air Canada earns 91% level of Trustworthiness
SAFETY NOTICE: ComplaintsBoard has analyzed Air Canada and determined that it has perfect credibility and is completely trustworthy, with a legitimacy rating of 91%.
We found clear and detailed contact information for Air Canada. The company provides a physical address, 32 phone numbers, and email, as well as 4 social media accounts. This demonstrates a commitment to customer service and transparency, which is a positive sign for building trust with customers.
Aircanada.com has a valid SSL certificate, which indicates that the website is secure and trustworthy. Look for the padlock icon in the browser and the "https" prefix in the URL to confirm that the website is using SSL.
Our scan shows Air Canada website is free from malware and phishing activities, which are types of online threats that can include viruses, worms, Trojan horses, ransomware, and other malicious code, as social engineering tactics used to trick users into sharing their personal information.
Aircanada.com has been deemed safe to visit, as it is protected by a cloud-based cybersecurity solution that uses the Domain Name System (DNS) to help protect networks from online threats.
Aircanada.com you are considering visiting, which is associated with Air Canada, is very old. Longevity often suggests that a website has consistently provided valuable content, products, or services over the years and has maintained a stable user base and a sustained online presence. This could be an indication of a very positive reputation.
The domain associated with Air Canada is registered with a high-end registrar, which can be an indicator of the company's commitment to maintaining a secure and reputable online presence.
According to our analysis, Air Canada appears to be offering travel services on their website. While many travel companies are legitimate, it's important to be cautious and do your research before booking a trip to ensure that you are getting a good deal and not falling victim to a scam.
Air Canada website is deemed to be popular and indicating that it receives a high volume of traffic. It is important to be cautious when using a highly trafficked website, as it may be a target for cybercriminals looking to exploit vulnerabilities or steal personal information.
Adult content may be available on aircanada.com. It is important to be aware of potential risks and to use caution when accessing or engaging with such content.
However ComplaintsBoard has detected that:
While Air Canada has a high level of trust, our investigation has revealed that the company's complaint resolution process is inadequate and ineffective. As a result, only 4% of 593 complaints are resolved. The support team may have poor customer service skills, lack of training, or not be well-equipped to handle customer complaints.
We conducted a search on social media and found several negative reviews related to Air Canada. These reviews may indicate issues with the company's products, services, or customer support. It is important to thoroughly research the company and its offerings before making any purchases to avoid any potential risks.
Our Verdict: Air Canada is highly recommended company, but beware of poor customer service. Their 4% Resolve Complaints rating is a cause for concern. We advise using their services securely and reviewing complaints beforehand.
Pre-paid air canada baggage not honoured by united airlines
November 2, 2023: Air Canada Booking 4KO6FJ on AC 4505. Included one Checked Bag.

My Flight became UA2273. United would not honour Pre-paid Baggage for Booking 4KO6FJ and I was forced to pay C$33.90 for my baggage.

Now requesting refund for the C$33.90 I was forced to pay United for my baggage.

Customer support at YYZ just replied that "UA Should honour Pre-paid luggage", but they were not willing to help me.

Why would UA honour my AC4505 ticket, but make me grovel for a refund of C$33.90 for my AC4505 Pre-Paid Luggage?
Claimed loss: Claim C$33.90 for having to pay United for a service already included in Booking 4KO6FJ.
Desired outcome: Refund C$33.90 to my Credit card.
This review was chosen algorithmically as the most valued customer feedback.
On Tuesday October 17 we were informed that my brother, who my father was planning to stay over the next few days with after his stay with me, tested positive for COVID. As a result, my father asked that he fly back to Toronto as soon as possible. He was originally booked to return to Toronto on Monday October 23. I went to the "manage my bookings" section...
Read full review of Air Canada
Refund Date Of Issue April 4, 223 Boking Number 3N43IJ
Received an email for Refund dated on April 4, 2023; never received my two emails for the Air Canada Voucher number and the Air Canada PIN number in order to access my refund voucher. This should have been processed a long time ago and I need to book a flight for November 11th to November 15th, 2023 to attend any upcoming scheduled conference. And would lie to use my refund instead of purchasing through corporate payment.
baggage
I was on a flight from Halifax to Seattle, on Sept 30th my bag did not arrive in SeattleI filed a report on World tracer, it said my bag was sent to Seattle on Oct 2nd, My bag never scanned into Seattle.I have driven to Seattle 3 X to check if my bag is there. There is 1 contact # to reach AirCanada, a call center in Delhi that only files the report. I have heard nothing since Oct 7th an email with my case # and told to wait 45 days. They stated my bag scanned into Toronto on Oct 2nd. I feel no one is doing anything to locate my bag,/ I am appalled by the lack of communication and I have had no update since Oct 7th . The call center has no communication with the airports involved.It seems to be a vortex where there is no one in charge and no resolution.
Desired outcome: I would like someone to acknowledge they are looking for my bag or it is lost/stolen.
reservation agent of air canada advised me to use e coupon to pay for extra baggage
my booking reference 4DN8IS before travelling on 01 sep 2023 from yyz-tsv

I have spoken 3 times to reconfirm with AC reservation that I have e coupon number [protected]/7051 asked them can I pay with this for extra luggage all the 3 times the answer was yes I can pay when I checkin at the airport unfortunately the checkin staff said there was glitch in the system spoke to her manager he also told there is glitch and I paid with my mastercardcad 100.00

all I want is refund my cad 100.00 back to my credit card and you can take cad100 from the above e coupon please

I am paying huge interest on my credit card appreciate your helping me

i am a loyal customer to AC

kind regards

Riaz

e mail: Sona.[protected]@icloud.com
This review was chosen algorithmically as the most valued customer feedback.
Dear Air Canada Customer Service, We are writing to express our disappointment and frustration regarding a transportation issue we encountered during our recent vacation to the Serenade Hotel in the Dominican Republic. We believe it's essential to bring this matter to your attention as a loyal Air Canada customer. On October 13, as advised by an Air...
Read full review of Air Canada
Worst Airline
The check in process was a nightmare. We tried to check in the night before but the website would not allow us, said we needed to see someone at the desk. We arrived about a hour before the flight due to an accident on the highway. They would not let us check in (had to check in 90 mins in advance) even though we couldn't online. Our flight got delayed so we were there more than 90 mins and they still would not let us check in. The people at the desk wouldn't even book us another flight, we had to do it on our phones. Everyone we spoke to had to desire to try to help and looked liked they had no desire to be working. They were rude and unpleasant. I will literally avoid traveling to Canada if it means having to fly for this awful airline. Do yourselves a favor and use any other form of transportation over Air Canada.
Desired outcome: A refund for the flight they did not allow us to board even though it was delayed and we were there in time.
Un trained flight attendent
I just was on flight 1755 from Toronto to cayo coco September 28- Oct 5. Traveled for my wedding my friends convinced me to travel with air canada never ever again . When we were about to land the flight attendent started handing us health declaration for cuba we said we already filled these out before departure from Canada otherwise we wouldn't have been able to board her reply well whatever just keep it so about 20 .minutes later we asked about our cuban visas her reply oh ahh you don't need them so we thought maybe things changed until we were In the terminal and entire flight detained because stupid flight attendent didn't know process so we had to wait 2 hours in terminal until the cubans could locate visa forms when this flight attendents mistake

Thanks for wasting 2 hours of my time Tammy Dominguez
Flight delay and change of flights causing late arrival to destination
October 1 mu wife and I went to the Ottawa airport for a flight to Toronto and then direct to Vienna. Booking reference 2MD3DB

The flight was delayed by over 90 minutes and our next flight would be tight. We ran all through the Toronto airport and we're at the gate with 20 minutes to spare to board. Staff informed us that we were rebooked to a late flight to Amsterdam and then later to Vienna.

Instead of 8:15 am we arrived at 16:00
Desired outcome: A partial refund and staff at gate be permitted to board latecomers no matter the delay if they arrive
This review was chosen algorithmically as the most valued customer feedback.
I had booked a flight from Calgary to Bathurst on August 20/23. It went well. On my return trip I had it booked to fly from Bathurst to Montreal to Calgary. Air Canada later changed it to Bathurst to Montreal to Vancouver to Calgary. This meant a 4.5 hour layover in Montreal and a 4.5 hour layover in Vancouver. On top of that I was charged for a seat...
Read full review of Air Canada
This review was chosen algorithmically as the most valued customer feedback.
We were two passengers, Emma Walker and Theresa Leslie on flight AC868 on the 2nd October. Emma uses a wheelchair and we left our wheelchair as we boarded the plane, and were told it would be available as we got off the plane. The plane flew over Heathrow at 8pm, and after being put in a holding pattern for an hour we landed at 9pm. There was a staircase...
Read full review of Air Canada
This review was chosen algorithmically as the most valued customer feedback.
I was booked on a flight, (ref # 465vbo, ticket # [protected]) scheduled to depart sydney ns enroute to toronto with a connection to edmonton. The flight was delayed from 14:35 until after 21:00 when we finally got off the ground. Of course myself and others missed our connections. The air canada employee who assisted us at the service desk advised that...
Read full review of Air Canada
Flight delayed, Sept 10 From JFK to YYZ
Good day, we would like to open a complaint on a flight experience on September 10, 2023.
The flight was originally planned to be in Toronto on September 10 @ 11:45 a.m. The flight was delayed until September 10 @ 3-3:30 p.m.
The flight was over 7 hours late...
A $15 voucher was all that the passengers were given to buy food, with most food places charging high prices for a meal, $15 was way below the average for a meal.
Below is the flight details:
Booking ID - 3C3W85
Ticket # [protected]
Air Canada 8553
ACA8553 / AC8553
ARRIVED OVER A WEEK AGO
Gate F64
Operating as Jazz 8553
JFK
NEW YORK, NY
YYZ
TORONTO, CANADA
left GATE 7
John F Kennedy Intl - JFK
arrived at GATE F64
Toronto Pearson Int'l - YYZ
SUNDAY 10-SEP-2023
03:31PM EDT
(5 hours 31 minutes late)
SUNDAY 10-SEP-2023
06:59PM EDT
(7 hours 14 minutes late)
Desired outcome: We would like a reimbursement for the flight from JFK to YZZ
lost out bags
it was very annoying arriving in Winnipeg to discover that our bags had been left behind in Montreal, and did not arrive at hotel for 2 days of a 7 day holiday

we had planned to travel and stay at other locations but had to re plan our whole holiday - basically 2 days wasted, we are flying home tomorrow 24/09/2023 so I hope you have the decency to upgrade us
Desired outcome: Seat up grade x 2 and 2 flights
This review was chosen algorithmically as the most valued customer feedback.
Flight AC1528 was cancelled on sept 16th due to weather. I totally understood the safety in that decision and commend Air Canada for the safety of the passengers. All airlines did the same thing. This is where issue begins. Automatically rescheduled flight 3 days later. This is brutal. There is nobody at YYZ to speak with at all and they gave us a busine...
Read full review of Air Canada
Overcharges
I have already filed a claim three months age, case Number CAS-6357441-B8P5N1 but have not had any contact to date. No one will talk to me or let me know when I can expect to receive my refund for being overcharged on my baggage. Your website advises that the charge is CAD75.00 per bag but I was charged CAD$101.50 per bag when I checked in online - an overcharge of CAD$53.00. My husband had one bag and I had one bag and neither were oversize or overweight. I would appreciate you letting me know what is happening and why no-one has had the courtesy to get back to me. Regards Karen Angove
Desired outcome: Refund if CAD$53.00
Air crew attitude - ac 1883 cancun to montreal september 15, 2023
I asked the Stewardess (longer blond hair, from Quebec) for a cup of coffee in French - Je voudrais une tasse de cafe. She claimed in English from five feet away that there was too much noise to hear me. However, the truth is that she knew I was English and pretended not to understand my French. I repeated my request within two feet but she still pretended not to understand.

My French, with an obvious English accent, is understandable. When I speak the referenced phrase into a translation application, the translation from French into English is perfect - I would like a cup of coffee.

For anyone to have such an attitude toward another person is unpardonable. For an Air Canada crew member, it is grounds for dismissal.
Desired outcome: Apology from Air Canada
Collect Your Trust Badge
Be recognized for outstanding customer service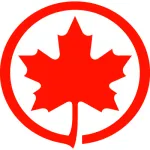 Air Canada

contacts
We are here to help
19 years' experience in successful complaint resolution
Each complaint is handled individually by highly qualified experts
Honest and unbiased reviews
Last but not least, all our services are absolutely free