Air Canada complaints
309
Air Canada
-
Miss treatment, neglect and human rights violation according to Canadian human rights laws
On behalf of the Canada Sierra Leone Friendship Society Inc (CSLFS Inc) affiliation with Canada-Africa Relation Enterprises (CARE) Ltd like to filling a compliant against Air Canada affiliated with Turkish Airline. According to the planning projects of CSLFS Inc/CARE of the CEO visiting with three countries of our members, starting in Sierra Leone, Turkey, Germany returning to Canada, to attend another conference in Montréal. On I arrival to the Lungi airport before the time of checking in, after waiting for three hours, later I came to understand that the Turkish airline has canceled without our noticed. I went upstairs and talk to the manager politely, asked why? She said the flight was canceled with a notification to our agent and those bought the tickets online. I called my agent in Winnipeg, Toronto by the name of SAHARA TRAVEL &TOURS INC noting shows the flight was canceled and when she asked me to give the Turkish airline manger the phone and hear her out what provision they can offer to me. The Turkish airlines manager refused to speak with SAHARA TRAVEL &TOURS INC agent.

With all the plans of the organization projects activities, all of a sudden and disappointment the Turkish airlines canceled with no reservation, nothing provided to me. I asked for any provision or any other means to help me. The manager of the Turkish airlines altered a word saying "this is Africa, and is not Canada. there is no human rights in Sierra Leone, nothing to offer, I even altered that, Canada airlines and Turkish airlines have agreement for their citizens and customers.

They need to treat me as a human being. Turkish airlines manager refused to offer me nothing. Instead she instructed her boys to insult, with disgrace me in front of the crowed in the Lungi airport. The manager of the airlines instructed her boys to pushed me out of their hallway downstairs where there is no camera and hit my rights foot swollen, I went to the Sierra Leone government hospital, getting some treatment.

After that, my agent rebooked for another flight to Turkey, the Turkish airline manager said I will not going to board on the other Turkish airline instead they will refund the money back to me. My agent have to bought me another ticket to Air Brussels back to Canada without continue my trip to Turkey and Germany
Desired outcome: To pay all the damages and refund all the expenditure lost, and my medical fees and make sure Air Canada flight needs to revisit the agreement
Air Canada
-
Was unable to communicate with the Air Canada in an emergency situation where I couldn't make it to the airport to take my flight .
I was suppose to be travelling to Toronto on 28/5/22 at 1800hrs from London Heathrow by Aircanada flight AC859 (booking ref no: NDLF6U)

I live in Truro (Cornwall) which is around 275 miles from London Heathrow . (Around 4hrs 30 mins drive )

So I started at around 7.30am on 28/5/22.

by my car ,unfortunately I had a flat tyre around 0840 hrs on A30 near Liftondown. I called in my roadside recovery GEM , who said there was a waiting period about 60 to 90 mins , meanwhile the local recovery was trying out for the availability of the particular tyre unfortunately as this was not available any where as it was a weekend and was not available until Monday 30/5/22. Unfortunately I had to return back with my car in the recovery truck to Truro my home town .

My car is still in the garage. I was trying to get hold of Air canada customer service since this happened from 10:15 hrs ,I was unable to reach them over the phone ,online ,I was unable to reach them . The customer phone service doesn't exist for Air canada in UK
Desired outcome: Need explanation and this experience should not happen to other customers . I want full refund of my air ticket .
Air Canada
-
refund of ticket not received
Dear Sir,

I have made a traveling air ticket under booking reference number: 3AR6MD and ticket number is No:01438604416945 for New Delhi to Vancouver for 08/05/2021.

But due to the spread of Covid-19, all the fights got canceled with immediate effects & same made me failed to travel.Since then i have been visiting my travel agent for refund but no satisfied answer is being given till date and neither any refund has been ,made so far till.

I also request you to please share if any refund against above ticket is made to agent, as agent is not cooperating & denying any reciept of refund from the airline so far.

Please guide and confirm if i can have my refund of my ticket

regards

Jaskarn Singh Pawar

[email protected]
Desired outcome: please refund & oblige
Air Canada
-
Lack of Service
I booked a vacation to Jamaica, to arrive May 12, 2022 and return May 21, 2022. On our way to Montego Bay, about 1/2 way, we had to turn around and were told there was a "scheduled" labor strike, so there were no traffic controllers to guide the planes. There was a lot of confusion for everyone when we arrived back at the airport. When would we get there or will we even get there? Some received an email stating that we would be leaving the next day. When we tracked down an Air Canada representative to find out where we were staying that night, we were told that this is not the fault of Air Canada, therefore the customers were on their own and not in a nice way. One question I have is, if the strike was scheduled, why did Air Canada not know about it? It may not have been the fault of Air Canada, but it certainly wasn't the fault of their customers (even more). We should have been looked after that night, but instead we received a "free" sandwich on the flight.

On the way back to Toronto, we were scheduled to leave on May 21, 2022 which gave me enough time to catch my flight from Toronto to Calgary. Late the night before, we received an email stating that due to an operational issue from an earlier flight was causing our flight to arrive late. We were originally scheduled to catch the shuttle to the airport at 7:10 am, but couldn't even get a hold of the rep at the hotel until about 10 am. Once we spoke with her, she was quite rude ad kept saying, check the board schedule for the change, check the board schedule for the change. I believe an operational issue is the fault of the airline and certainly not the customer. This caused my flight to Calgary and my sister's flight to Moncton, NB, to be delayed until the next morning. Again leaving us to fend for ourselves.

I must say I have not heard good things about Air Canada in the past, so I have always avoided traveling with this airline. I thought I would give the airline a chance, but was let down more than once by them on this trip, so now I understand what I've been told.

In the end, not only did we book a certain amount of vacation for this trip and lost a full day of the all inclusive (at a cost that now seems way too much), we also arrived home a day late.

Please advise. Thank you.
Desired outcome: We would appreciate either a refund or a voucher to cover two days wasted (both time and money). Thank you for your consideration.
This review was chosen algorithmically as the most valued customer feedback.
My husband and I took flight AC143 from Toronto to Calgary on Wednesday May 18. He helped me pack my luggage and can confirm the items that have gone missing. At no time did we leave our items un attended prior to checking our baggage in at the Air Canada conveyor belt. The flight was delayed for over an hour because the Air conditioning and the starter...
Read full review
Air Canada
-
Check in baggage damage
We travelled from Mumbai to Doha , Doha to Torronto and from torronto to Edmonton on 7 th May 2022.

At Edmonton airport we found that the one of the check in bag was damaged. I have taken photographs of the damaged bag .I have attached the photograph in this complaint.

Our booking reference 4VL3KP and ticket no 0142145545995 and 0142145545993.

We would like to know what action can be taken for the above mentioned damaged bag.

My e-mail id is [email protected] I do not have local Canada cell no so you can reach on my son in laws mobile no 587 336 9975. (His name Amogh Phadke )

Your response will be highly appreciated.
This review was chosen algorithmically as the most valued customer feedback.
I had a flight from Toronto to Doha and then Doha to Erbil on March 17th, 2022. I did my PCR test prior to departure from Toronto, as well as had my vaccine pass and valid passport, but the agent did not have any knowledge of the covid restrictions and protocols to enter Erbil, Iraq. As a result, the agent made me wait until they confirmed the correct...
Read full review
Air Canada
-
Totally disaster - Toronto to Hong Kong (via Korea)
On April 5, my husband and I presented all required travel documents INCLUDING our PCR reports to staff for verification at the Priority check in counter. All the boarding passes were issued after checking and 4 pieces of baggage were tagged to our FINAL destination, Hong Kong.

We arrived in Korea after 14.5 hours' flight. However, when we approached Asian Airlines transfer counter, the staff told us our PCR reports had expired and we were not allowed to get on board to the connecting flight to Hong Kong. We were stuck at the restricted area of the airport. After 45 minutes, the Air Canada staff came and told us the only way we could do was go back to Canada, we struggled and finally made our decision and asked the AC staff to book tickets for us to return to Toronto. They rejected and told us they were not AC staff (evening though they were wearing AC uniforms!) We were so helpless at that moment and finally we paid extra money and bought 2 tickets back to Toronto (Via Vancouver) next day. We stayed overnight with strangers at the restricted area..

Next day, when we arrived the AC gate and ready for check in. The AC staff told us ONLY 3 pieces of baggage were located and she affirmed us that, the 4th piece was still in Toronto. We were extremely shocked as we believed that all our baggage were travelling with us all the time. The staff refused to follow up for us further and again, she mentioned that she was not AC staff!

Finally we returned to Pearson Airport in Toronto and rushed immediately to baggage claim counter to check the 4th baggage status. The staff told us it was still in Vancouver (different from what the Korea AC staff's information)! The baggage finally delivered to my home address 2 days after.

We went to the Priority check in counter same night and talked to the manager, she validated our PCR test expiration in their system and was aware the system had errors! We told the manager that we need to be in Hong Kong by end of April for a very important errand. She assisted us to book the tickets back to Hong Kong but to no avail. She then advised us to buy tickets through ticketing due to the urgency and report the case to their Customer Relations. We had no choice but to book tickets via their service hotline by paying expensive fare that we did not expect!

Both of us were collapsed due to the mental and physical stress that we endured since the horror started!

We filed the complaint in AC Customer Relations on April 11 but we have not heard from them so far!
Desired outcome: We asked for to have our whole extra expenses reimbursed together with the unused ticket (from Korea to Hong Kong) as well as compensation due to the mistakes made by Air Canada!
Air Canada
-
air canada flight to Munich on April 18 from Toronto Pearson Airport
Hi There,

My son Kocha Delic as a member of Canada U18 hockey team took the Air Canada flight on April 18th to go to the IIHF world championship in Munich. The flight was AC834 leaving Toronto at 6pm on April 18th.

Instead of leaving at 6pm they were waiting for the unexplained reason for 6 additional hours at Toronto Airport in the plane without food or anything else. Once they get to Munich they missed 2 practices with hockey team and being super tired and frustrated it took huge toll on them for the rest of their stay there.

I think it is inexcusable to have a flight be that much late without explanation and waiting in the plane for almost all those extra hours. I think they got only half an hour to leave the plane during that time.

I am so disappointed in this episode with Air Canada that caused not only my son but all his teammates on team Canada frustrated, tired and not able to preform as best as they could on that tournament.

Somebody should apologize for this outcome and explain to us what was that all about and why Air Canada executed this all affair very poorly.

thanks,
Desired outcome: some kind of apologies, explanation and compensation for this tiresome frustrated experience with Air Canada flight
Air Canada
-
Lost Luggage
My flight was from Istanbul , (Turkey, flight #TK35) to Pierre Elliot Trudeau (YUL) and then from Montreal to Winnipeg (Air Canada flight #375)'

I had checked to luggage which received both of them at the airport prior to going through the Canada Customs,

They were both checked and cleared by CBA and then I went to the domestic departure check out, the agent checked my ticket and asked me to put both my luggage on the carousel to be taken to Winnipeg.

In Winnipeg I only received one of my luggage and the agent at Winnipeg airport told me my luggage is still in Montreal and filed a delayed bag (#YWGAC37146) stating that I should expect my bag in 24hrs.

since then , every single day I have been calling the Air Canada customer Baggage claim @1-888-689-2247

for every call I am on hold for about an Hour or more then have to talk to a person who does NOT even speaks proper English and is very HARD to understand.

So far I have called every single day and every single time I have received different answer, one said my bag is located and I will receive is in 24 hours, yesterday (May/03/22) the person said its at the Canada Customs and when I reminded her that I was cleared by Canada Customs she hanged up, today the person said and I quote " the luggage never arrived in Canada and I should contact Turkish Airline" when I mentioned that I , personally received the bag in Montreal and was cleared by Canada Customs,

I have he had no answer.

my luggage came to Canada from other side of the world and got lost in Montreal and I can not take an answer from anyone.

Your prompt consideration of this matter is greatly appreciated

Regards

Massoud Horriat

204-997-6398
Desired outcome: Find My luggage
This review was chosen algorithmically as the most valued customer feedback.
Air Canada - Flight AC0059 seat selection denied on-line and check in (May 02,2022) There is no email confirmation received for check in info. System allows me to manage my flight, update seats but when I submit app, updated seats info is not available and system displays the old automation pre-selected seats We, arrived at the airport 3 hours before...
Read full review
Air Canada
-
Flight Toronto - Rio de Janeiro - Reservation 392B93
I did a reservation to fly to Rio de Janeiro, from Toronto, in August, 3rd, 2022, at 10:35PM., Reservation NUMBER 392B93.

But Air Canada changed the flight time and it won't be possible to take my other flight (connection).

How to fix it, since I'm waiting by the phone for your Reservation Department and according to you it will take 1:30 to 2:00 hours?

Could you please give me a solution?

Antonio Merendaz do Carmo Neto
Air Canada
-
Flight AC1657 seat selection denied on-line and check in
Flight AC1657 Apr 30th Tampa to Toronto. You did not send the normal email

to check in on-line. I checked in and was given a boarding pass for myself and my husband. No seat selection was allowed and the boarding pass stated SBY

We, arrived at the airport 3 hours before flight and was told we were on standby and they would assign the seats at the gate. We, paid for a return ticket!

Given these Covid times you added extreme anxiety and stress to our trip without proper communication. We, did complete the trip but were not assigned seats sitting together. Very angry and frustrated with the way we were treated.

Ticket 0142146908748 and Ticket 0142146908749

Margaret Schembri
Desired outcome: I would like to know why this happened and why we were singled out?And how to avoid this in any upcoming flights we have planned and who we should contact?
Air Canada
-
Injury due to abrupt landing.
My name is Thavaraj Padayachee.

On the 23rd of April 2023 at around 8.00pm, we arrived at YYZ from Costa Rica. The flight number was AC1098, seat 28J, ETKT 0146963866755.

The plane landed very suddenly with a loud bang which jolted all the passengers. I immediately felt a strain in my arm and my neck leading to the back of my head. I was hoping this strain will go away, but it didn't. So I visited my Doctor at the earliest appointment I could get. It was suggested by my doctor that I try some massages and if the pain persists, I should get further treatment eg X RAY. I am on pain killers twice a day. Please give me instruction to what I should do next

My cell number 5197678015

e mail [email protected] ca
Desired outcome: First an apology,you pay for treatment and medicationyou decide whats a fare outcome as you have had such problem before
Air Canada
-
Places attribution.
I came this morning at the airport of Halifax very early (3 hours before departure) to ensure to have a window place in my airplane to London. The desk man asked me to pay additional 150 CAD to have a window place (a lot available). I was tottaly disapointed about this extra cost and I refused. The person gave me only a few option in a chair in the center of three. I was very ungry as it is not what I expected from a company like Air Canada. I paid about 900€ for the flight ant it is not what we call a low cost ticket.

For me thispolicy to pay a lot of extra money to choose between the available places is unfair and I will not use more Air Canada services.

Alberto Noriega
Air Canada
-
Unable to cancel flights due to covid restrictions and receive a travel voucher
Booked flights in august 2021 to travel to UK July 2022 for family of 4 at the time there were no travel restrictions/vaccine requirements, but since then the government have introduced mandatory vaccination requirements to travel within or out of Canada! Unfortunately due to a medical reaction to the 1st dose one of my family members is unable to continue with further doses and so we are unable to now travel on our family vacation to the UK. I spoke to Flight Hub to request a refund or future travel voucher that could be used anytime and they said they couldn't provide this and I needed to speak to Air Canada. After several days and hours on the phone with Air Canada and Flight hub being told different things by every agent, blaming each other. Air Canada told me I couldn't get a travel voucher because the fare that was booked through flight hub was a private fare so they are unable to see the amount. They suggested I call flighthub to get them to Que the file to them sharing the fare breakdown and then they could issue a voucher. I called flight hub again to be told they are unable to share the file with air canada as they cannot see the fare anymore either as the flights were booked with another 3rd party agent involved and that the file had been closed. They told me t speak to Air Canada again and tell them i can forward the email confirmation i received when i booked the flights and that will show the fare breakdown. I called Air Canada again and spoke to another agent to be told something completely different again! they said they couldnt issue a travel voucher for anyone who had booked IT fare meaning not showing the amount? I explained I can send them the details of the breakdown but they said that couldn't be accepted and i didnt qualify for a travel voucher even though I was only cancelling due to travel restrictions stopping us from flying. He said my only option was to cancel with flighthub and request a refund or future travel credit which is only valid for a further year. I had contacted flight hub to be told my tickets were non refundable and so my only option was the credit to be used by next year and pay the handling fees! I am so frustrated with Air Canada as I was told by 5 different people different things, they don't seem to know their jobs very well to be given completely different info each time. i feel I should be entitled to a travel voucher with no time limit and to not have to pay fees to flight hub as this situation is not my fault! If the government do not change the travel rules before next year I will remain stuck here and majorly out of pocket for losing over $3000
Desired outcome: Either a full refund or an Air Canada Travel voucher to be used at any time anywhere.
Air Canada
-
Call regarding bookings I made to Toronto from Kelowna. Lack of promised return call
It would seem that the agent I dealt with regarding the booking 2E3rrp did not communicate with me and vice versa. There was a mistake in my grandsons spelling of his name. I called the number supplied to us to talk with Air Canada representative. As requested I left my name and number. The promised call back did not happen in the two requests I made.

As background to this trip is that my husband and I are 86 and 87. My husband has dementia and I have had a heart attack and a mini stroke. Right now we are in a good place so we wanted to take our only child and his children back to Ontario while we could. It will be our last trip back to Ontario. It is super important to us. We have just one mistake in the spelling of my grandsons name. I need to straighten it out. We live a long way from the airport and it really needs to be sorted before we present ourselves at the airport.
Desired outcome: Change the mistake and allow us to board without issue
This review was chosen algorithmically as the most valued customer feedback.
Dear Sir/Madam My cousin & his wife have been waiting for a long time to receive their Air Canada travel voucher from AC Indian representative. Original tickets were purchased in 2020 (due to the COVID flight being cancelled) but still waiting for the voucher. They are going to attend my daughter's engagement celebration in June. Through this email, I am...
Read full review
This review was chosen algorithmically as the most valued customer feedback.
On April 14, 2022, we are travelling going to the Philippines. As per required by Philippine government, we need to get an Antigen Negative Result within 48 hours to be able to enter Philippines. It states at the Philippine website that pharmacy is one of the recognized to get a test. We had our teat the morning of April 24 from a legit pharmacy and taken...
Read full review
Air Canada
-
Not responding to promise to telephone back to solve evoucher situation.
On Wed. April 13 I phoned 1-888-247-2262 at 9:30 a.m. The virtual clerk took my phone number 2507658790 and said they would phone back in around an hours time. 3 hrs passed. I phoned again at 12:30. Again was promised to phoneme back in 37-56 minutes. No phone back up to 5:55 p.m. I phoned again, this time held on live for just over 1 hr. I got through and spoke to Loren in New Brunswick. She was extremely nice. In trying to solve the problem said she would send 2 emails to me at my NEW email address. New [email protected]

I never received those emails. This morning Thursday 14, April, 2022 I phoned 1-888-247-2262 again at 8:38 a.m. Again giving me the promise to phone me back at the number listed above in Kelowna, B.C. It is now over 3 1/2 hrs later and still no call back. What is going on with the honesty of this company?

My name is Robert Martin Kurtz (250-765-8790) email address: [email protected] I would like my problem to be solved. Revolving around issue with ticket: 0143733926956 Hope there will be some action.
We are here to help
16 years' experience in successful complaint resolution
Each complaint is handled individually by highly qualified experts
Honest and unbiased reviews
Last but not least, all our services are absolutely free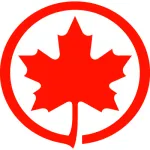 Air Canada contacts