Air France
-
cancelled flight
On the 13 th of August 2022 my flight AF1018 was meant to depart at 0850 and at that particular time was told that same was cancelled.

Alternative options given to me to fly to Heathrow from Heathrow to Amsterdam and from there to Paris.

I could see there were spaces on air france flight 1400 to Cdg on that day being solf at 580, hence space on that flight!

I was the only person of the whole flight of AF1018 to be doing three connections!

Aer lingus was delayed by an hour and was too short time to catch the KLM flight and I missed my flight.

My birhday ws on 14 and my sister booked my flight to Mauritius and there was no flight available until the 15 of August!

I had to pay a train ticket of 220 euro to reach Paris not to missed my following flight.

I als lost my luggage
Air France
-
Service
My name is Windegouds Thiombiano, Flying Blue Account # [protected]. I have confirmed flights JICZYL and OC9BNS.

I am in Ougadougou returning to France. Once i got to the airport, i was told that the flight was fulled and there wss no seat availsble anymore. My flights were conformed snd i do npt understand hpe a confirmed flight can be fulled.

I chose to travel with Air France

because i thought the company was realiable. I am very disapppointed.
Desired outcome: I need to get to US at Dullus Airport Washginton DC today 12Aug2022.
Air France
-
Change bookings
Hello,

I (FlyingBlue number [protected]) have 3 tickets + 1 MCO for a total amount paid of €4 576.20 which flights were initially cancelled before the respective flights departure and that I would now like to use to travel. The tickets are:

1) Booking reference (by IATA agent [protected] SAGA VOYAGES) = TNWMNI

- ETKT = 057 [protected] / Premium economy / Price paid = €1 164.52

- EMD = 057 [protected] / Price paid = €72.54

2) Booking reference (by IATA agent [protected] SAGA VOYAGES) = UXPI9H / ETKT = 057 [protected] / Premium Economy / Price paid = €1 990.22

3) Booking reference (by IATA agent EXECUTIVE & LEISURE TRAVEL AGENCY) = OG352X / ETKT = 057 [protected] / Economy / Price paid = €1 348.92

During the past 3 weeks, I already and UNSUCCESSFULLY did the following:

1) Called the FlyingBlue service and they directed me to Air France agency;

2) I landed in Paris on July 23rd 2022 and went to the Air France agency at CDG Terminal 2E and they directed me to the Cameroon Air France agency;

3) I went to the Cameroon Air France agency and they directed me to the various travel agencies who issued the tickets (by the way, SAGA Voyages one of the travel agencies is definitively closed and therefore not accessible nor reachable);

4) I went to ELTA Voyages and they directed me back to Cameroon Air France agency;

In summary, I'm going round agencies and always get the same message that the related tickets have expired and that I have to send a claim by email to AIR FRANCE.

NB: It is important to mention that COVID played a significant role in disturbing my travels and that NOWHERE on these tickets I can read a condition saying that the tickets will be lost if I do not use them within a certain period. I can clearly read the various other conditions.

Thank you in advance for your kind support in helping me to solve this issue.

Kind regards

Eric NZEALE

Tel: +[protected]
Desired outcome: I simply would like you to reactivate my tickets so I can travel using them.Thank you in advance for your kind support in helping me to solve this issue.
Air France
-
No reimbursement for lost luggage
I flew Air France on May 9, 2022. GRR-SVQ Upon arrival in Seville my luggage did not arrive. I filled out the paperwork for missing luggage. 3 days later my luggage did arrive. I had to buy items for the hot weather, toiletries, etc. It is now August and I have still not been reimbursed as promised. C-4995049. I have called customer service with no outcome.
Desired outcome: Please refund for items as promised.
Air France
-
Refund for cancelled flights and expenses
Put a claim into air France on the 25/4/2022 reference number c-4924767 rang on numerous occasions and got no were still waiting after 3 months what a disgrace sent proof of receipts air France cancelled the flight from Johannesburg to Amsterdam we were told that we would be put up in a hotel the staff at Amsterdam were a joke told us to find our own accommodation over 24hr delay coming back lied too by there staff
Air France
-
Luggage left in Paris due to AirFrance not getting it on transfer flight, then items stolen out of luggage
On May 27th, my daughter and were flying AirFrance from Barcelona to DTW with a layover in Paris. AirFrance did not allow much time between the transfer flights to DTW, once we got through customs we had to literally RUN to our next flight to make it to the flight to DTW. We made it with moments to spare! So you would think our luggage would have made it but AirFrance failed to get our luggage on the flight home. We get to Detroit and no luggage at all! Delta Airlines was the one handling it which was totally a mess. No one knew when it would be delivered and communication between Delta and AirFrance was non-existent!

We waited for 4 days without our luggage and FINALLY it delivered. When it did, my daughter's luggage had been rummaged through and her jewelry had been stolen out of her bag. There was over $1000 worth! I wish she wouldn't have put it in her check-in bag but we didn't think someone from the airline would steal from us! So I put in a claim which it had a Delta Claim # but they told us we had to contact AirFrance for any updates. The last update we received was on June 6th and nothing since! It's too late for me to make any claims through our insurance and there was jewelry witih sentimental value. It's almost impossible to call and talk to a person. I was able to get ahold of someone on June 25, 2022 and they said to check back in a week that they are very busy with claims. I have been trying to contact them and it keeps saying they are not open. It's now almost 2 months later. Worst experience and don't know what to do now! Will NEVER fly AirFrance ever again. they don't care about their customers. Delta Airlines is going to hear from me too!
Desired outcome: I want to be reimbursed the $1500 to replace her jewelry!
Air France
-
Air France. No record of our booking on the first leg of our journey. We had to purchase this leg again.
I booked and paid for two tickets for my son and myself via Air France website to fly from Cape Town to Amsterdam. Our journey consisted of three 'legs':

18th June 2022, Cape Town to Johannesburg, FA 203, departure 14h45.

18th June 2022, Johannesburg to Paris, France, AF 995, departure 18h05.

19th June 2022, Paris to Amsterdam, AF 1240, departure 07h10.

I received electronic tickets after my booking confirming all three legs and confirmation of my payment. On 6th June 2022, I received a further email confirming the same booking and another copy of electronic tickets. I checked with the Air France on-line booking portal and all three legs were confirmed on this site.

However, when we arrived at Cape Town Airport to check-in for the first 'leg', which was with Fly SaFair, they told me that they had no record of our booking on the booked flight FA 203. None of the reference numbers provided on the Air France ticket confirmations could be used to find our booking. There was no Air France representative at Cape Town Airport, only telephone numbers, none of which were answered. The outcome was that I had to book to tickets to complete this 'leg', otherwise we would have missed out on-going connections. This was at a cost of R5404,58.

The whole incident at Cape Town Airport was extremely stressful for us both.

I expect to be fully reimbursed for this extra payment.

Further more, when we tried to check-in for our return flight on 11th July (Amsterdam to Cape Town direct, KL 597, departure 10h20) we were told that although we were listed as having a booking, no tickets could be generated, or boarding passes as the Air France on-lone booking system had not conveyed our booking to the KLM system. The whole booking had to be re-entered via telephone. This was also very stressful, bearing in mind our experience above. Fortunately, we did get on this flight at no extra cost.
Desired outcome: To be reimbursed in full for the additional cost for the the first 'leg' (R5404,58).
This review was chosen algorithmically as the most valued customer feedback.
My family was Traveling on Air France from Lungi Airport in Freetown, Sierra Leone to Dulles International Airport in Washington, DC. My name is Kenyatta Smith my contact information is in the reservation numbers as listed. Trip GWV2N5, was booked from 4/15/22 - 4/30/22. The other reservation numbers are MHJ54J and MKTK7L. My family was denied boarding on...
Read full review of Air France
Air France
-
Insulting behaviour by an Air Steward
Dear Sir,

At 10.30 hrs on Saturday 30th April, my wife and I boarded AF165 in Bangkok on the first leg of our flight with Air France to Chile. I had nothing to drink until dinner was served when I had an aperitif and two glasses of white wine. After dinner I met an acquaintance in the Bar area for a chat lasting just over an hour. In that time I had two gin and Sprite (Air France seemingly does not carry tonic water). That was the totality of my alcohol consumption.

At 19.50hrs I ordered a drink from the Business Class steward, who refused to serve me, saying I had had too much to drink. I was amazed and asked him to tell me how much I had had to drink. He replied that he did not know but that someone had told him that this was the case.! HE THEN BLATANTLY LIED FOR A SECOND TIME BY SAYING THAT MY WIFE HAD SAID I HAD TOO MUCH TO DRINK. This statement was rejected to his face immediately by my wife. At no time during the flight had I ever raised my voice, acted in an unseemly manner, or given anyone cause to think that I was inebriated. I have simply no idea why this man should have told such amazing lies - if he should reveal his secret to you, I would be obliged to hear it.

I asked him for his name, knowing that I was going to file a complaint, but he refused to tell me. At this point we were joined by the Chief Purser who listened to the steward and then proceeded to rail at me in a hectoring, blustering manner. He would not allow me to say anything, but simply overrode anything I did try to say, in a very bullying manner. He too, refused to state his name. I consider his conduct to be completely unacceptable, whatever the facts of the matter were between the steward and myself, and a complete disgrace to the airline that employs him.

My onward flight with AF406 to Chile was uneventful, I am pleased to say. However, I can state with complete assurance that my return flight, Chile to Thailand, will certainly NOT be with Air France.

Regards,

R. A. M. Burr

Ex – [protected] Explorer

E-mail : [protected]@gmail.com
Air France
-
Ticket changes
I purchase two tickets for a flight from Miami to Paris and later made a change of dates due to passport issues.

The booking clerk charged me the full price for the new dates instead of the difference in fare as stated by Air France ticket policy.

My request to refund the original tickets price was denied by Air France

I need a contact at Air France to discuss my issue

Regards
Desired outcome: Refund of $1342.54
Air France
-
Loss property
On an early morning flight JFK to Paris AF009, on 3/24/2022, I left my pillow on the seat. Flight attendants contacted upon entering the connection plane, seemed aggravated and refused to help me find out about my pillow. The pillow was never recovered. It was a very important object to me, my mother's pillow where she laid on her last moments. It has always been with me, and now, I do not understand how something as big as a pillow cannot be found. It is outrageous and completely unacceptable that flight attendants did not even try to help me.
Desired outcome: I want my pillow back, it is quite a big object, it cannot be lost like that
Air France
-
claim open since 4 dec and no action tell now
Hi all ,

I have claim open since 4 dec 2021 and no action is taken each month they tell me payment is done and at dead line they say sorry and it is the forth time they did that till now

Claim [C-4598331]

I don't believe that a big company like Air France is like that I will share this case in social media because for sure this is not acceptable from the racism from your employees in the airport , the money taken for a bag allowed as per recite I shared and you have it it is 10 K ! , the tickets that is closed and I wasn't allowed to updated and finally the payment that should mentioned that will be done in Dec and till now not done .
Desired outcome: as they said and confirmed for 4 months agon to refund back the money
This review was chosen algorithmically as the most valued customer feedback.
My family and I travelled to Marrakech on Monday 21st Feb 2022 on flight AF1269 & AF1276. The check in at Manchester was a total joke we arrived at the airport 2.5 hours prior to the flight. The check in took so long over 2 hours, 2 children (one of my own included) were sick and the entire line of people were really distressed. When we finally made it...
Read full review of Air France
Air France
-
Poor customer service
First, Air France canceled my flight without informing me. I found out about the flight cancelation on departure day, when I arrived at the airport with my luggage. A Delta attendant wondered why Air France did not inform me of the cancelation. After consulting Air France customer service, she booked me on a next-day Delta Flight to New York and on another flight to Lagos, Nigeria. My original ticket was for Atlanta, Paris, and Abuja, Nigeria.

While in Nigeria, I had a family emergency in Atlanta and had to return there as soon as possible. In order to reschedule my return flight, I had to call Air France's customer service number +[protected]. To my amazement, I could not speak to a human since a recording that discouraged me from calling the number because of the long wait, placed me on hold for a total of at least, two hours. This is my second day listening to this recorded voice that often disconnected my calls to save me from long waits.

The recording even directed me to a website where I could reschedule my flight. Unfortunately, the site told me I could not reschedule the flight and that I should contact customer service! Meanwhile, I am unable to respond to my family emergency. The only change I need on this ticket is the travel date.

Is there any reason why I would want to fly Air France after this ordeal?

Gideon Shande

NRAAOK
Desired outcome: I still need to change the travel date on this ticket.
Air France
-
Over charged shipping cost
My name is Meriland Dillard. My address is 129 Breton Highlands, Mcdonough, Ga. 30253.

On August 6, 2021, I travel non-rev on a medical mission to Sierra Leone from Atlanta, Georgia. I was booked on flight AF689 from Atlanta and connecting at Paris/CDG on August 7, 2021
AF0596 for final flight to Freetown, Sierra leone. I traveled with two bags and checked one of them in Atlanta. I was charged $65.00 in Atlanta for the extra bags of medical supplies. When I arrived in at Paris/CDG Air France Reps made me pay an additional $165.00 to ship the same bag to Freetown, Sierra Leone. As a non-rev passenger it was only appropriate to charge me once for the checked bag, however I believe non-rev passengers are allowed to check one bag free of charge. If non-rev passengers are permitted to travel free with one bag I would like to be reimbursed for the $65.00 I was charged in Atlanta and the $165.00 I was charged at Paris/CBD. If non-rev passengers are required to pay for a checked bag then I would like to be reimbursed for the $165.00 I was charged at Paris/CDG as I had already paid the $65.00 baggage fee for the bag when I started the trip in Atlanta.
Desired outcome: Reimbursement of baggage fees
This review was chosen algorithmically as the most valued customer feedback.
My wife and I took a trip to Europe on Air France in July. We purchased extra leg room seats. Due to a flight cancellation and an equipment change we ended up in the probably most uncomfortable seats on the airplane instead of the ones we purchased. This is not the first time this has happened to us on Air France. On Aug. 5, 2021, I filed a claim and wa...
Read full review of Air France
Air France
-
cancel the flight with out intimation
Initially i book the flight ticket through google flights on 09/12/2021. The travel dates 12/12/2021 to 12/29/2021. I got the email saying the flight was cancelled. I called the air france agent, When i talk to agent he said the flight was cancelled and he booked alternate flight itenary 12/12/2021 to 01/01/2022. Then i explained him, I book the particular seat tickets and paid the money. He said he will refund the money and booking the other flight, I said yes. 11/04/021 I got email saying they cancel my flght and refunded the money. I dont know why airfrance was cancel the my flight ticket. I did not give authorization or permission to cancel my flight ticket. I dont know what happened. This is cheating the customer. Today when i call agent they ask me to rebook the ticket. Now I am looking flight ticket with same itenary the prices are very high in air france. I dont want people to suffer this kind of problem. Please take care of this matter and get back to me. Thanks for your help.
Air France
-
about food
Bonjour,

We flew with Air France from Pau to Mumbai on 14th October. We travelled in business class. We are vegetarian so, we asked for special vegetarian meal when we were booking the flight. When we got the lunch in the plane, we got semolina with boiled vegetables. When we asked them to replace the main course meal with the option given in the menu, they said that they cannot do that. So in the end, we could not eat our lunch since the meal was really bad. We paid so much for the business class but, we did not get the experience that is associated with the business class. We were disappointed.

Merci,

Regards,
Tanya Bansal (OPPC9O)
Air France
-
Booking
I made a booking and paid with VISA but I do not receive a confirmation email or booking number. The payment went through. No error message. I am already half an hour on a waiting line trying to call the Belgium helpdesk to check what is happening. A very sad customer experience unfortunately for a person that travels a lot with air france through his company. Unbelievable sad and expensive phone call.
This review was chosen algorithmically as the most valued customer feedback.
To The Complaint Board Dear Complaint Board Regarding: Check-in refusal on the 22 April 2021 at Indira Gandhi International Airport, Delhi Booking Reference: WKAY8O, KJKX46, SC4HJB, & SZTT22 I wish to bring to your notice the poor service meted out to us (me, my wife and two children) by the customer support service staff at the IGIA, Delhi on the night of...
Read full review of Air France
We are here to help
16 years' experience in successful complaint resolution
Each complaint is handled individually by highly qualified experts
Honest and unbiased reviews
Last but not least, all our services are absolutely free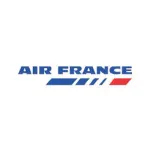 Air France contacts