Qatar Airways complaints
560
Qatar Airways
-
Qatar Airways Lagos
My Husband and I booked a flight heading to London Heathrow from Nigeria on the 22nd December 2021. The tickets was to be used on the 3rd of January.

Getting to the airport we were told the Covid 19 test we did would have expired by the time we get to Doha and wouldn't be valid by the time we get to Heathrow. As sad as the new was we went back, asked to be rescheduled for another day, we were told we would need to pay an extra N700,000 in addition to our initial payment of N679,852.80. We objected and decided to cancel the trip within the stipulated hours and requested to book for new flight tickets, while we filed for a refund of N679,852.80,of which we were told we take 45 working days. When the 45 working days elapsed we sent several emails with no one responding, not until we sent a relative to visit the branch in Lagos, then we were told we would have to wait for another 45 working days. Despite the several visits made to the branch, up-till today, 11th may 2022 we are yet to receive a refund

Several calls have been made to Qatar airways offices in England and Doha, who confirmed that the money has been released to Lagos, so we should proceed to the branch to collect our cash.
Desired outcome: A swift refund of my money
This review was chosen algorithmically as the most valued customer feedback.
We have a big family of frequent travelers from USA to New Delhi. Booking Reference # 3GCQ36. We travelled along with my wife and elder brother. Surinder Kaur Ticket # 1577693626091 Amrik Singh ticket # 1577693626092 and Harsajan Singh 1577693626093. We were so happy with our trip from SFO to New Delhi that we recommended the airline to my mother in law...
Read full review
This review was chosen algorithmically as the most valued customer feedback.
Hi Team, While I was doing checking for my travel From Melbourne/Australia to Tunis/Tunisia on 7 of Jan 2022 with my family (my wife and 3 kids (2 children + 1 Infant) and while the customer officer was putting bag tags on my luggage, she informed me that she has to undo everything because there is a flight has been cancelled. I asked why. She informed me...
Read full review
Qatar Airways
-
Booking and tickets
MY NAME IS KWAME GYASI DANQUAH, Booking reference number:33UK10. I was supposed to travel from the Philadelphia INTERNATIONAL AIRPORT, USA iast year but could not make it because of the Covid 19 pandemic.i re-scheduled for February, 2022. Unfortunately the Clinic could not process my Covid 19 results so I had to re-schedule again for March 31, 2022. .I got to the airport only to be told that my ticket was cancelled.After a long talk with a very reasonable lady reprensatative Iwas able to fly the next day to Accra through Doha. I had to pay a penalty any time i had to re-schedule though it was not my fault directly. I was supposed to return on April 27, 2022. However there was a heavy rainfall on the Kumasi-Accra highway in Ghana which resulted in accidents and delays. I got to the Kotoka International Airport about 30 minutes before departure so i was unable to board the plane. I was asked to pay an additional $285 for the next flight on Sunday May 1 ,2022which I did. On Sunday May 1, 2022 i got to the airport but I was told that my ticket was cancelled and there was no Qatar Airways representative at the airport who could help me.so I had to find an accomodation in Accra..On Monday May 2, 2022 I had to spend hours on the phone with representative from Qatar airways . He told me that the only way he could help me was to cancel my May 1, 2022 reservation, issue me the refound of the $285 and re-schedule me for Monday May 2, 2022 at an extra cost of $331.20 . No explanation was given on why my ticket was cancelled without my knowledge on May 1 ,2022 after paying the $285.06 in full. and why did I have to pay $331.20 ?I had to spend extra money on accomodation covid 19 tests transportation and feeding all these extra days in Accra Ghana. I have travelled with more than 15 different airlines worldwide. I am therefore asking Qatar Airways to look into my complaint and compensate me to make me feel that you really care about your customers, passengers and the whole human race. MY EMAIL IS [email protected] I AM REALLY UPSET AND DISSAPPOINTED.
Qatar Airways
-
Air fare stolen
Qatar staff forced me to buy a ticket onward route when traveling to the USA, when I never usually have to, they were being nosy not knowing their place by abusing authority to force people to buy so they can steal money and not refund it. I was given a refund number but the case was never processed since December. All their phone numbers for their centers in the USA are disconnected. They work with PayPal both to steal money as there seems to be no one bothered at PayPal for this situation either.
Desired outcome: Return my money, first class thieves?
This review was chosen algorithmically as the most valued customer feedback.
I was travelling from Toronto to Kolkata India and return.. The outgoing flight was fine. Before leaving Canada I talked with the airlines few time what I have to do during return as their system provided me a 26 hrs layover in DOHA for which I had booked a hotel. They repeatedly said that as I am fully vaccinated and hold a Canadian passport, I don't have...
Read full review
Qatar Airways
-
theft from my bags
between 4/24/2022 and 4/27/2022on flight from JFK AIR PORT TO DOHA , DOHA TO CEBU PHILIPPINES MISSING ITEMS -1 case with 3badges baltimore city jail badge -baltimore city per trial +and detention badge-anne arundel detention center badge -chanel mens cologne 10 pack of men underwear AMERICAN AIRLINES 4663 TO JFK QATAR AIRWAYS704 TO DOH -QATAR 924 TO CEBU
Desired outcome: find the thief and return my items
This review was chosen algorithmically as the most valued customer feedback.
This was sent to Sudhakar Vamathevan Attachments Wed, Apr 20, 2:29 PM (6 days ago) to Eodone, pcosteira Dear Mr. Odone and Ms. Costeira I purchased a JFK -Bangalore return ticket on the online travel website Hotwire on January 18, 2022. The details of the itinerary are as follows. The Booking reference number was 4FHS8T. New...
Read full review
This review was chosen algorithmically as the most valued customer feedback.
Dear Sirs With regard to the COVID-Cancelled booking LJL542 No 157-2362360440 (attached), I was told when I called the Qatar helpdesk 2 months back that I could reuse the ticket or get my money back. I was not told that this was a time limited commitment. When I called just now to confirm new travel dates I was told that the ticket was no longer valid...
Read full review
Qatar Airways
-
Confirmed booking for a flight to me and when try to board, I was not included on the flight !
I have booked and paid for a flight from Auckland to Sofia on a flight QA915 on 15 April 2022. Booking reference VJ9X9C and ticket - 157-2392623207. Have all e-mails available.

I have flight from Wanganui to Auckland to meet the boarding requirements for this flight.

When approaching the desk i have been told that i am not on the flight.

The people at the desk help me to contact the reservation side for more details.

The person who was helping me told me that the best he can do is to send me a booking for 15 of April 2022 for flight QA915 departing on Sunday( 2 days later).

I do not leave in Auckland and have to stay in Auckland for two days.

Had to cancel car bookings in Sofia and all arrangements i made.

All this lead me to:

1.wasting two valuable days of my journey to Bulgaria , with reason to help my old parents, because they are not well.

2. Extra expenses , not that I can handle easily.

I believe in Qatar airlines services , that is why I have history of traveling with you.

Was very disappointed from this situation.

I am booked now for the flight from Auckland to Sofia on 17 April 2022 . Hope that will be ok.

I would like to ask for covering of my extra expenses regarding this situation.
Desired outcome: Compensation for the extra accommodation for two days in Auckland. The hotel bill is 260 NZD and i am guessing the total about 350 NZD
This review was chosen algorithmically as the most valued customer feedback.
First: I like Qatar Airlines and it is only because of the 1. flight out of 6. It can't be explained neither at the help site nor at the airport. It's about a refund for the flight PR1818, now unfortunately the whole flight is cancelled That's the email which I have written Good evening dear Sir or Madam! I have just cancelled the booking reference...
Read full review
Qatar Airways
-
Refund Not Received
Hello Sir/Madam,

I booked a flight ticket (PNF: SUZDVQ) for the below passengers in Qatar Airways on 04/04/2021. I have cancelled that ticket around the end of April month. Qatar airways agreed to pay the full amount (5,153 USD) and the customer service representative asked me to wait for 60 Days from the date of cancellation. So far I haven't received my ticket cancellation amount yet. This amount is huge to me. I need a help in resolving my problem and get my refund.

Thanks,

Roselin
Desired outcome: Refund as early as possible
This review was chosen algorithmically as the most valued customer feedback.
I was extremely disappointed and devastated by the Qatar Airways staff at the Douha airport; it was one of my worst experiences with the airline; they were extremely rude, disrespectful, and unprofessional. I had a baby with me, and we missed our flight to Dallas because our first flight got delayed cause they decided to wait for 20 people at Dubai airport...
Read full review
This review was chosen algorithmically as the most valued customer feedback.
Hello, I am QR Silver member #501050760 since 2013 and recently had a round trip through QR from Toronto to Islamabad. I am really disappointed to have a really bad customer experience considering the fact I am also a silver member. I have laid down the reasons and I really want some compensation for being such a loyal member: 1. Though every time I am...
Read full review
Qatar Airways
-
Business Class Upgrade
Qatar Air is refusing to refund a Business Class upgrade payment and it failed to provide the paid-for upgrade. I turned up for a flight from LA to South Africa at a time when no PCR tests were required in the US, and no PCR tests were required for transit passengers in Doha. The Qatar Airways site had no mention of a PCR test requirement, as all other airlines I have used provide. The day before the flight I was able to check-in and offered to upgrade to Business Class, which I purchased. But Qatar Airways did not allow me on the scheduled flight and I had to call their customer service to rebook. I was told that the upgrade I had paid for was not available for that specific flight, and when I asked for the refund was told to speak to Qatar Air at check-in to obtain it. I did so in Doha, but the agent told me that the flight is full and they cannot upgrade me, but that I should call or write to customer service to obtain the refund. I wrote to Qatar Airways Customer Service, explained that I have paid for an upgrade but did not receive the upgrade, and asked for a refund, or an equivalent upgrade on the return flight. The representative's reply was that they owe me nothing and repeatedly refused to escalate the complaint to a supervisor. Qatar Airways received a substantial payment for a service it did not provide and is refusing to refund.
Desired outcome: Refund for a paid-for product that was not received.
Qatar Airways
-
refund
My flight from Dublin to Bangkok was cancelled due to covid problems Qatar said i would receive a refund within one month but no refund came. I have phoned several times. I suspect they have computers but despite giving my refund request ref no and flight ref number they always say we cannot find your records then 15 mins later they find the records and say " sorry you will have your refund in 2 weeks" then after waiting 3 weeks there is still no money so i phone again and receive the treatment again...I have asked for contact details of their legal dept but they ignore my requests for said info
Desired outcome: refund of money owed
Qatar Airways
-
Service
I was travelling from Manchester to Doha and Doha to Islamabad.

13th March and 14th March. My ekt

1573988879881

Flight was late from Manchester one hour and the service was inside plan was very poor one lady was serving all one line of four people six hours was like hell .

As soon I reached Doha find out flight was islambad late again three hours .

Staff was not really help full I heard Qatar airways was a 5 star airline but in past in did travel Qatar I was disappointed too again bad experience.
Qatar Airways
-
Customer Service
Qatar Airway's Record Locator -- 23KE6Q

Flight from JFK to DOH -- DOH to PHU

Service was rude, unorganized from beginning to end.

Check in: staff was dismissive, spoke rudely, and pushed my hand off my luggage when weighing. this was main source of problem.

Flight was delayed.

Flight: someone was in my seat - didn't disinfect afterwards, this is unacceptable during these covid times.
Desired outcome: Partial refund and/or upgrade
This review was chosen algorithmically as the most valued customer feedback.
Good morning, I booked a flight from Vienna to Auckland on the 5th of May. The booking has been confirmed. Buchungsnummer - S643PY Buchungsstatus: - Bestätigt Later, the flight was canceled be Qatar Airways. Dear valued customer, We are reaching out to inform you that unfortunately, your booking has been cancelled due to operational reasons and we...
Read full review
This review was chosen algorithmically as the most valued customer feedback.
I am writing to seek your assistance about a recent extremely frustrating experience, I (shabana solangi) and my sister family experienced after buying Qatar Airways e-tickets. On February 18, 2022, I bought Qatar Airways e-tickets from Pakistan to New York for my sister's family on my TD Visa card (US) and got e-ticket ( ref# RFXKMS- Waqar Ahmed Chishti...
Read full review
We are here to help
16 years' experience in successful complaint resolution
Each complaint is handled individually by highly qualified experts
Honest and unbiased reviews
Last but not least, all our services are absolutely free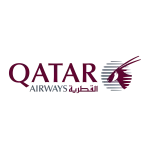 Qatar Airways contacts