Air Canada complaints
365
Air Canada
-
Delayed Baggage !
To whom it may concern,

I am writing to inform you that I am absolutely disgusted with the extremely poor

Customer Service recently provided to me, and my young son by Air Canada. Including

Global Baggage Services, and Heathrow Airport Authority. After all the messages, and

phone calls being spent on hold for hours. Besides a special trip to YVR airport in

person. My Checked Bag has still not been returned to me ?

Fri June 3rd Bag checked in at YVR to LHR.

Depart YVR to YHZ AC362 at 2140hrs (On Time)

Depart YHZ to LHR AC868 at 1025hrs (Delayed can't remember actual take

off time?

Sat June 4th Arrive late at LHR due to delayed flight & proceed with young son to

carousel #8 shared with another flight. After No bag appeared, and No Air

Canada Agents available to obtain Incident Report Number. In order to make

online claim. As they were all gone home for the day. We too finally decided

to leave in the early hours after 2-3 hours of waiting around. By then we had

the inconvenience of No trains being available now into the City of

London. So therefore we had to wait for a Public Transit Bus to get us as

close to our London accommodation as possible. Then take a Cab to drop us

at the "Victory Services Club" in London.

Sun June 5th I call Air Canada Baggage Line as soon as I woke up to report our missing

bag, and create a File# LHRAC12470 & confirm Delivery address.

Mon June 6th I call Air Canada Baggage Line to obtain update on missing bag.

Fortunately it had been located at LHR & so again confirmed our

Delivery address.

Tues June 7th I call Air Canada Baggage Line to obtain delivery status on bag. Inform

them we would be checking out of our London location, and going to LHR

to pick up a Rental Car. Would it be okay to pick up the bag at the same

time? The Agent said they would send a message to Global Baggage

Services at LHR, and said it should be fine as the bag had not been

dispatched for delivery yet. On arrival at LHR we go directly to the

location we were told to go by Agent. We ended up outside a door in front

of a Staff Security check point. There was a phone there to call to connect

you with Global Baggage. I tried over a 2 hour period to connect with

someone. But of course No answer? Outside the door were also more

frustrated passengers trying to locate baggage. So then I decided to find

Air Canada Check In Agents at LHR. Luckily I was introduced to a

Supervisor who arranged for an Air Canada Agent to take us through

the Security Check to speak to Global Baggage. When we eventually spoke

to Global Baggage they said our bag was now out for delivery to the

London location we had just left. I told them to cancel the delivery, and

and gave them our new delivery address.

Later during the day after arriving at our new location in Kent. Their

Courier called me to let me know he was collecting the bag from the

"Victory Services Club" in London.

Fri June 10th We check out of the "Holiday Inn" Ashford Kent without our bag still? I

inform the Staff please under No circumstances accept any delivery from

Global Baggage with our bag.

Mon June 13th E mail received from "Milica" at Global Baggage Services letting me

know they had made 2 unsuccessful delivery attempts. After I had already

given both them, and Air Canada all the dates/times

for all the locations we planned to stay. She said it was now back at

Terminal 2 LHR, and when returned. It will be forwarded to our

permanent address in Canada.

Sat June 18th Depart LHR to YUL AC865 at 1320hrs (Delayed to 1405hrs)

Depart YUL to YVR AC309 at 1735hrs (Delayed to 2034hrs)

Prior to departure LHR ask Air Canada Check in Agent for any update to

our delayed missing bag. She could not tell me anything?

On arrival YVR I enquire about our delayed/missing bag. The Air Canada

Agent checked online & we confirmed my permanent delivery address in

Canada. Then provided me with a brand new File# HDQAC17417 & told

me there was nothing more we could do.

Sun June 19th All receipts submitted online to Air Canada at 4.38pm.

Case # CAS-4578604-C2K6Q5

Thurs June 23rd Unable to track bag on Air Canada World Tracer Tracker? It gave

me a new File# YVRAC70009 which still didn't let me track it?

Made special trip to YVR to speak to Air Canada Baggage Agent.

I was informed that my File#YVRAC70009 had been mixed up with

someone else's File number. All I could do was confirm again my

permanent address in Canada, and do nothing more but wait!

Wed June 29th I get a E Mail from Air Canada letting me know that my delayed baggage

is scheduled for delivery between 2113hrs – 2313hrs on 29/06/22.

When I checked the tracking info provided with another new

File# YVRAC70010. I found it was being delivered to London UK

again? So then I got in touch with "Victory Services Club" &

"Holiday Inn" immediately to inform them under No circumstances are

they to accept the Bag. Later in the day I got E Mail from "Victory

Services Club" to say that it was declined. After a Courier tried to deliver

it.

At the present time the tracking indicates that it was returned to LHR, and now out again

for delivery.

This was supposed to be a special trip with my young son who had never been to

England. But unfortunately our trip was completely messed up due to our delayed

baggage that was never delivered. The time I had arranged to visit places of interest had

to be spent now on locating, and tracking our bag. Using that precious time to replace

our clothing, toiletries, etc besides creating a lot of unnecessary expense. With only

Souvenir shops open at the time of arrival to purchase at Tourist prices. Fortunately I

was able to cancel our pre booked Hop on & Off Bus Tour around London. Who were

nice enough to still reimburse me.

Also any gifts from Canada in the bag for people. We of course could not give either.

So therefore on top of our claim for reimbursement. Whenever that maybe?

I would like to know now what compensation you will give us for putting us through

this terrible ordeal? As you can imagine how stressful this was for me, and especially for

a young 10 year old boy. Who had previously been extremely excited about going on

this trip to England. Certainly not a very good impression either portrayed by Air

Canada, Global Baggage Services, and the Heathrow Airport Authority. Obviously a

huge breakdown in communication between Air Canada & Global Baggage Services. All

we have received has been nothing but pure inconvenience!

Kind Regards,

Simon Crimp,

Surrey, British Columbia,

Canada.

Tel # [protected]

Baggage Tag # AC 502934
Desired outcome: A full refund of our expenses & compensation for the stress we have been put through & inconvenience !
This review was chosen algorithmically as the most valued customer feedback.
014 [protected]/C1 014 [protected]/C1 This is rediculous! I am demanding an update now 31.50 x 2 Pretty patient person but this is from April.
Read full review of Air Canada
Air Canada
-
lost a day/ 24 hours from my vacation trip
Booking reference 44QPIU, flight # AC447 on Jun 27 from Ottawa to Toronto was delayed to arrive on time due to late inbound aircraft and security check according to a message from Air Canada, and by the time this flight departs, the only flight AC1712 to Punta Cana on June 27 2022 that I was supposed to be on it with 4 members of my family took off without us. when we arrived to the boarding gate, we were directed to Air Canada customer service and we were reissued new tickets for a departure on the next day of June 28 and according to Air Canada customer service REP. it's not their responsibility of this delay we end up sleeping at the Toronto Pearson Airport for 20 hours plus without any accommodations.

It's a one-week vacation trip we lost a full day from it that we have paid for it beside the 3 days delay of our baggage.

We should be compensated for a one lost day of our trip that we have lost and spent on Toronto airport.

Please! your attention to this matter is greatly appreciated.

Thank you

Paul Sayegh

[protected]@rogers.com
Desired outcome: My desired outcome is a refund. would be greatly appreciated,
Air Canada
-
Booking
Hello my name is Liliana Velez Lopez my email is [protected]@hotmail.com

I bought a ticket for my mother Monia alejandra Benitez booking number [protected] she used during covid19 the go to Colombia Toronto Bogota but your company canceled the way back. I have been trying to rebook with your company several times last time I spent 7 hrs. I spoke with several of you agents and no one was able to help me. This issue is affecting my mother a lot. She should have been in Canada a long time ago. I really appreciated your help. please contact me by email or phone number [protected]. [protected]@hotmail.com
Desired outcome: I would appreciated if I can book my mother way back to Canada Toronto this month or the next.
Air Canada
-
Air flight purchase
I tried to book a return flight on Air Canada using my flight coupon (previous flight voucher due to cancellation during covid) and my air canada aeroplan miles. Unfortunately none of the agents that I contacted over a 3 day period could help me. One agent told me outright that she was new and had no idea how to do this so I would have to go back into the phone que (having a wait time of 3 hours). I did that of course, and the next agent at Air Canada told me that I would have to call Aeroplan because they were the only ones who could process the ticket. Another 3 hour wait, and when that agent told me to hold on the line, she disconnected me and I went back into another phone que. This occurred over 3 days...and I tried starting my call at 7 am and ended close to midnight each day from June 27,28 and 29th. On July 1st I tried booking the flight myself but could only do a full fare one-way ticket with my voucher (which took the rate from $333 to $600. I then booked the return ticket with my points again at full fare. This is not what I expected of Air Canada. I have a return ticket and want the difference refunded.
Desired outcome: Please join ticket #[protected] Toronto to Lisbon res. #3RETHQ AC810 to the return ticket [protected] Lisbon to Toronto res # 3R7GV2 AC811 and refund the difference between the full fare and the return fare.
Air Canada
-
Flight and luggage
I saved for 5 years to take my family of 4 on a trip to Italy. A 10 day trip for 16,000 dollars. The entire trip was ruined due to Air Canada losing our luggage. 10 days in Italy, no clothes, essential items, prescription meds, everything in those cases. It has been 3 weeks since we have returned from the trip and all 3 of our suitcases still have not been returned. I will never fly Air Canada again. I feel like I wasted a large sum of money for a once in a lifetime trip for my family and it was all due to Air Canada. That trip was a nightmare. Air Canada also doesn't even accept calls on their 800 baggage number. I don't know how they are in business to be honest. Avoid them at all costs.
Desired outcome: Restitution for the wasted trip but it won't happen
This review was chosen algorithmically as the most valued customer feedback.
- I would like to send a complaint about my flight to Poland (final destination) on Wednesday 08/06/2022. I request a full refund for my flight ticket+ hotel charges+compensation for inconvenience (due to the company failure (agents incompetence) I was stuck at the YYC airport for 4 hours with my 1 year old daughter, missed my connecting flight, no hotel...
Read full review of Air Canada
Air Canada
-
website down and phone impossible
I was on a flight june 9/22 (AC8507) from saskatoon. I paid for an upgrade to business class and then we were assigned a different plane. The result was we were placed at the back of the plane and did not fly business. I have been trying to get my refund through class of service change since june 20 and the website is unavailable to fill out the form. I cant call because the phone number is shut down and I have no way of applying for my refund. What do I do.
Desired outcome: I want my refund
This review was chosen algorithmically as the most valued customer feedback.
I feel terrible dissapointed for the trip I had from Bilbao (Spain) to Montreal (Canada (and all the changes and inconveniences I have suffered. OriginallyI bought a fligth Bilbao-Munich-Montreal (26th of June, 2022) and Montreal-Brussels-BIlbao (the 1st of July arriving the 2nd to Bilbao at 13:20) with excellent connections (I payed more for that...
Read full review of Air Canada
Air Canada
-
Impossible to contact baggage claim support
In summary: I flew to Barcelona from Seattle through Montreal on the 29th of June, currently it is 6th of July. My 2 suitcases have been lost for a week. I placed a claim at the airport. It has been over a week since, and I still don't have any information on the status of my bag.

I have called the number [protected] from Spain daily, multiple times. The line makes you hold for 1h and then hangs up automatically. I called Air Canada support and they told me that is the only number where they can help me, and they did not give me a solution.

It is hard to explain how powerless I feel, it is impossible to speak with any representative, I am wasting money on international calls that don't go anywhere and Air Canada has not responded to a single one of my emails and claims.

This is the worst customer service I have ever seen, and I am in a foreign country with no luggage and having to spend all my time holding on a line knowing Air Canada will not pick up, instead of enjoying my trip. 24hrs/7days customer service, what a joke! No customer service number should make you hold for 1h with no feedback then hang up. That is unacceptable!
Desired outcome: I want to talk to a representative. And I want answers: Where are my bags? Is anyone looking for them? When will I receive them? And I want a refund for the clothes I have had to buy, a refund for the baggage fees, and my bags found.
Air Canada
-
Delayed Baggage
To: Air Canada

Dear Madam or Sir:

I am writing to request that Air Canada compensate me in the amount of $1,500 for damages occasioned as a result of the delay of our checked baggage, in accordance with Article 19 of the Montreal Convention (or, if claiming from two airlines: Articles 19 and 36(3) of the Montreal Convention).

1. On June 10, 2022, I flew from Edmonton, AB, to Heraklion, Crete, via Montreal, Heathrow London, Athens on flights AC334, AC864, A3603, A3306. I checked in 1 piece(s) of baggage, bearing baggage tag number(s) AC919270.

2. Upon arrival at Heraklion, Crete, my checked baggage bearing tag numbers AC919270 did not arrive with me. A baggage irregularity report was completed at HER, Crete, and assigned reference number HERA323107.

3. My checked baggage was delivered to me on July 5, 2022 at approximately 12 noon.

4. As a result of the delay of my checked baggage, I incurred losses totalling $99.45 CDN that are summarized in the attached table and supported by the attached copies of receipts (or: declaration).

I request that Air Canada compensate me for this amount, within 30 calendar days, in accordance with Article 19 of the Montreal Convention.

Sincerely yours,

James M Heidema
Desired outcome: Payment for delay
Air Canada
-
flight delayed
My name is Aldina Alves. email is aldina.martins.[protected]@hotmail.com

Both me and husband Luis Alves had a flight on June 28, 2022 Lisbon Toronto. Flight AC811. The flight was scheduled for 12.50pm and only happened at 5.30pm. I also had a dog travelling with me which made it even worse.

My son also had a flight on the same day but he travelled with TAP and his flight was on time. Because our flight was so delayed, my daughter had to make 2 trips to the airport instead of 1.

Regards

Aldina
Desired outcome: I would like a refund
Air Canada
-
lack of compensation for cancellation of flight
on Sunday June 19th I was to board flight #458 to Ottawa

I was informed that there would be no flight until Monday morning and that air Canada would provide a room and meals for me

sounds nice however

my medication and such was in my checked baggage and the food voucher provided was for $10.00 for super and $10.00 for breakfast the hotel super cost me $56.00 and breakfast was not available as they did not open until well after I had left for the airport

I do not know how you are going to fix this situation but the one day delay caused me to miss my family who had traveled from afar to be with me on fathers day and now the next time I will be able to see my son and granddaughter is August.

thank you in advance for addressing this matter and I look forward to your reply

Adel Azzi

home # [protected] work [protected]

[protected]@gmail.com

sent on June 27, 2022 at 2:58 pm

flight #AC458 confirmation 4CN5ZX depart Toronto at 4:10 arriving at Ottawa 5:13 pm Sunday June 19, 2022
Desired outcome: fair compensation
Air Canada
-
Lost Baggage
I`m trying to report a lost Golf Golf carry bag with clubs and equipment I was on a flight AC 856 to London HR on 06/25/2022 ticket ETKT [protected]. Baggage ticket no: [protected]. There was no manned lost baggage desk at terminal 2 Heathrow. So unable to file a lost baggage incident report and obtain a tracking number, without a tracking number I cannot file a report on your lost baggage on- line system. So your system says call the central baggage centre, which has an automated answering service that says your to busy to put me on hold and referred me to the same on-line service which I cannot complete without the incident report number. So I go around in circles. PLEASE CAN YOU HELP ME
Desired outcome: You provide an incident number so I can quickly file the report so you can trace my and return my golf bag or you find my bag directly please.
This review was chosen algorithmically as the most valued customer feedback.
I am stranded in Toronto for 12 days from 16th June to 27th June without any support or anybody to directly contact in your company to help and I want to understand how you intend to help me out - I have had 2 flights cancelled in 24hrs and I should not have been allowed to leave London on 13th June without being informed that my flight YYR to PVG wa...
Read full review of Air Canada
Air Canada
-
Lost Baggage
Booking Reference # 2LTL3C

Baggage Tag AC 919270

Passenger James Heidema

On June 10 I was to fly YEG AC334 (Edmonton) to YUL (Montreal) AC844 to FRA (Frankfurt) AC A321 to HER (Crete). First two legs with Air Canada, last leg with Aegean!

First leg YEG to YUL delayed, therefore missed connecting, re-booked to LHR (Heathrow). It was delayed, therefore missed next flight to HER (Crete).

Rebooked with Aegean to ATH (Athens), stayed overnight in Athens, then flew to HER (Crete, the following day. BAG NEVER ARRIVED!

This was a $7,000 business ticket. My bag was last scanned arriving in LHR.

On June 17, I departed Crete and Arrived back in Edmonton.

On June 20 Aegean Air called me from Crete. They just received the bag in Crete, and sent it to Athens and then on United flight 8595 arriving in Toronto on Tuesday, June 21.

After waiting 3 hours to speak to Air Canada baggage handling, only to hear there is nothing they can do.

My bag is apparently in Toronto, and I am home in Fort Smith, NT, Canada.
Desired outcome: Please find my bag!
Air Canada
-
Rain soaked luggage
My luggage was not at my destination when I arrived in Calgary from Montreal on June 21st. I checked at the flight desk and they told my luggage would arrive later the next morning and they would deliver it to me. When I received my luggage I noticed it seemed very heavy and when I opened it my clothes and all my belonging inside were soaking wet. Some of my clothing was new and never worn and my luggage was brand new. Luckily my clothes were not ruined.

Flight AC323 June 21 - Montreal to Calgary
Desired outcome: I would like to be compensated for the cost of my new luggage, I paid $132.29 for the luggage on June 11, 2022. The suede shoes were around $70.00. I have had the shoes for a couple of years so half of the original price would seem fair.
Air Canada
-
Refund for 24hr Cancellation
Please note that this relates to booking reference 4FITBE and ticket number [protected] for myself and ticket number [protected] for my wife.

I booked a flight on June 18th at approximately 11 PM EST directly on your website and was guaranteed a free cancellation and full refund if cancelled within 24 hrs. I know the policy very well as I have done this at least twice in the past and a loyal air Canada customer.

Within the 24 hr window I tried to cancel the flight so I can book an earlier flight instead as things have changed and we have to return to Canada earlier. This was approximately 3 PM EST on June 19. However, I encountered the following problems:

1. When attempting to go to my booking and cancel the flight, I am getting an error message saying the service is temporary unavailable and I must call customer service. The cancellation will not go through for some reason.

2. During different attempts I received a different message asking me to complete a refund request form. I completed the refund request form for both tickets for my wife and I.

3. Attempting to call customer service, I received a message stating that the company has higher than expected call volumes and I will not be placed on hold. The message advised that I visit the Air Canada website, the same website that tells me it is temporary unavailable.

4. I logged into my booking and entered the booking reference number and I get a message that it is invalid. I entered both eticket numbers for my wife and I and I get a message saying the ticket numbers are invalid and it MAY have been cancelled and that I should call customer service.

At this time I do not know what to do as I have tried everything possible to cancel the flight in good faith within the 24 hr window as I should so I can book a different flight on your website but your site and customer service lines and solutions are not working.

I sent a message to your Customer Relations Department also approximately 30 minutes before the 24hr deadline is desperation to get this cancelled within the 24hr window but I have not received any response from anyone except an automated acknowledgement for my message. I have no idea what to do and I trust Air Canada will cancel the booking and provide the full refund as the issues I encountered when attempting to cancel is all Air Canada's fault. You cannot tell a customer they can cancel and then your mechanisms to cancel do not work.

I have all evidence of the attempts made to cancel including pictures of the messages for the 24hr cancellation guarantee, pictures of the error messages when I tried to cancel within 24 hrs, automated responses from air canada when I tried to get the cancellations and refunds as well as automated responses from your customer relations team expressing my desire to cancel within the 24hr window but air canada's facilities failed to allow me to cancel.

Please email me on [protected]@hotmail.com so we can resolve this problem.

I look forward to hearing back from you and continue to fly Air Canada.
Desired outcome: A full refund for my 24hr cancellation guarantee when booking directly on Air Canada's website.
This review was chosen algorithmically as the most valued customer feedback.
I would like to make a formal complaint to Air Canada for the worst travel experience of my career. I have been flying with Air Canada for 30 years and I was an Elite member for some of them. What I experienced on my travel to New Orleans was the worst that I have ever seen air Canada prepared. Air Canada lost my luggage on the way down (tracking number...
Read full review of Air Canada
Air Canada
-
Refunds on my tickets
Your been associated your self with this company Flight net work that is not disclosing there not refundable tickets to customers, I would like my refund return to my Visa debit... Ticket NE6NS8 and 4NXKXT... this tickets where purchase online with this agent... and there leaving up to Air Canada for refund... Email [protected]@gmail.com tele# [protected]
Desired outcome: I would like my refund put on to my visa debit
We are here to help
16 years' experience in successful complaint resolution
Each complaint is handled individually by highly qualified experts
Honest and unbiased reviews
Last but not least, all our services are absolutely free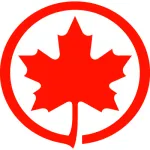 Air Canada contacts