Air Canada complaints
362
This review was chosen algorithmically as the most valued customer feedback.
My mom Denise Rucker am Kendra Rucker already put in a complain of all the things and trouble we went threw. I called to check to see if they had are bags the supervisor told me that they close are case after 5days and contacted you again because they have no clue where are bags are. We would like a full refund and two free flights because this is getting...
Read full review of Air Canada
This review was chosen algorithmically as the most valued customer feedback.
Please review my request and the lack of response from air canada, is to my last 2 emails. Sept 7th, 2018 Ryan Dickson Customer Relations I sent a reply to your offer below on June 26. To date I have not even received an acknowledgement. This is not professional customer loyalty be any means. Please respond to my second letter or my next one will be...
Read full review of Air Canada
Air Canada
-
ac796
Accidentally clicked the wrong date while booking the flight. Called in to try to get the date changed within 24hrs and could not reach through their system and also left my number on their system to be called back. Could only reach them after 24hrs and was charged the full change fee of $100, and they tried to switch me to a more expensive flight so they could charge an additional $70. I had to look up the flights myself to show that there was flights that was the same price. Overall very unpleasant experience.
Air Canada
-
food
Hi I flew to Toronto from Israel yesterday and when I got home I had severe diarrhea all night . My husband was also ill. We were both in business class on AC 85 . I just saw my doctor and he is pretty sure it's food position. My cousins were in economy on the same flight and they have had the same symptoms! I'm wondering if anyone else on the plane was ill and how to proceed? Sam Nirenberg
Air Canada
-
customer service
I wanted to add to my previous complaint that no Air Canada representative would not give us the correct information on the gate with their customer Service. It is not clearly defined where their customer service and my husband spent valuable time looking for them and was unable to find them.

We will not be flying with Air Canada again. The service was extremely poor on all levels.
1. Our flight from Montreal to Denver was severely delayed due to an issue on the wing
2. We told the rep at Dorval Airport that we would miss our connection, but she refused to help us and told us to board the delayed flight and figure things out in Denver.
3. In Denver, we were directed to the United counter by an Air Canada agent, where we were told that we were booked on a flight 6 hours later.
4. At the United counter we were told to go back to the Air Canada and try to get scheduled on an earlier flight to SFO instead of SJC
5. At the Air Canada counter, Virginia Parks, an Air Canada rep told us that she could put us on an earlier flight to SFO and confirmed seats, and cancelled our existing booking to SJC
6. She afterwards told us that we were no longer on any flight, that what she had previously told us was incorrect and followed up by refusing to acknowledge her mistake and told us to go back to the United counter to get on a much later flight to SFO
7. She was extremely rude, unhelpful, and completely ruined our itinerary instead of helping us
Air Canada
-
nerve wrecking flight from edmonton to calgary in broken aeroplane.
On May 15 2018 15:30 my daughter Teodora Radunovic and I Leposava Laban have flown from Edmonton to Calgary on Air Canada Flight # 8151 at the gate # 49A and with window seats #13A and 13C with final destination Belgrade Serbia. From the moment that we have sat down in our seats in this small aeroplane operated by Exploite Par Jazz, air conditioning didn't work. Air conditioning did not work at all during the flight and that concerned me a grate deal since May 15th was a very hot day to begin with and we were hoping for this flight to be a pleasant flight for two of us.
As soon as the plane got air born loud noise could be heard from the right side of the plane that was very loud and scary. My doughtier and I were seated on the other side of the plane so we couldn't see what is happening but when we looked at the face expressions and comments of the passengers on the right side we started questioning our own safety mid flight. Constant turbulence during the flight did not help our anxiety because we thought that turbulence is the outcome of the bad noise from the same engine.
Propellers noise on this plane is very loud but this banging noise has over powered the propellers noise. Sounded like the metal bending and crushing just before the plane crash in the movies. Teodora asked me what I think that noise is and I had to tell her that I was very afraid for our life. Noise was getting louder as the flight went on and there was no explanation from the crew or the Pilot what is going on.
As soon as the plane landed on the Calgary airport, we left the plane and looked from the inside of the airport's window and saw 5 mechanics opening the front cover of the plane.
That image is in my had then, will be there tomorrow and it will be there for the rest of my life because that moment I have realised that that noise was a very serious problem and we all could have died. I have taken a few pictures of the mechanics rushing to the engine and removing the covers of the engine. I have shown this pictures to my family in Serbia and Montenegro and they are admiring our courage to get back in the plane and fly back to our home in Edmonton
Today I am very mentally unstable thinking about making plans to go visit our family in Europe again in future.
I hope that Air Canada organisation read this email and understand that this fears of flying again are nothing less that real and contacts us and in some way help us over come our anxiety of flying.
This review was chosen algorithmically as the most valued customer feedback.
I was returning from Ireland with my disabled sister 62 years and daughter 21 after attending my eldest daughters wedding. We left Cork at 3:30 to catch the flight at 10:10 out of Dublin. There was a major construction on the M8 and we were delayed by over an hour. I was not too concerned as we had left early and I had checked in the night before. I had...
Read full review of Air Canada
This review was chosen algorithmically as the most valued customer feedback.
Upon returning from San Diego to Toronto, flight AC 1886 on September 3, we realized upon checking in that none of our prepaid seats were available. My family of 9 was separated even though I showed the ticket agent that all seats had been prepaid and confirmed prior to departure. Several passengers on board were complaining that they were not given their...
Read full review of Air Canada
This review was chosen algorithmically as the most valued customer feedback.
Flight Number: 7372 Flight Date: 2018/08/30 Departure City: YYZ Toronto Pearson Arrival City: IAD Washington Dulles Ticket Number: 014-[protected] Hi I was stranded alone in Toronto airport as I was denied boarding the flight. I am from India and had traveled to Canada on Aug18th on tourist visa. I had booked air Canada tickets from Bangalore to Canada and...
Read full review of Air Canada
Air Canada
-
getting bumped from connecting flight and then lied to about it and then and then
Hello,

On July 24th of this year we were to fly from Poland to Newark thru Toronto. Our flight AC 827 was to leave Warsaw at 11;10 Am Warsaw time and land in Toronto in time to let us(me, my wife and our son) connect to ac 7686 to Newark. After rushing thru customs and getting our photo cards we were ready to head to our gate but were informed we had been bumped and they had arranged for us to fly to Ottawa and then Newark. While being informed of this we heard our names being called over the intercom and asked why they would not let us go to our flight(which appeared to be looking for us) we had booked and payed for in February. The supervisor "Anna" rudely blamed us and indicated we were not going to get our flight as once again we heard our names to get to our gate. She also said there were no other options but to go to Ottawa and then Newark. We were told to hurry to a shuttle that would take us directly to board this plane and handed a thin computer printout of my wife, myself and our sons new itinerary that was supposed to get us to Newark asap. Once on the shuttle we realized the small printout indicated we would have to spend the night in Ottawa and then go to Newark the following day. Once realizing this would not work(I needed to be back to work early the 25th as well as my wife)we left the shuttle to head back to the counter who bumped us, to find a better remedy.. In addition we were supposed to bring my stepmother(who has cancer and Alzheimers)'s brother (73years old), who was landing in Newark(from Warsaw) the evening of the 24th back to York, pa from the airport to help care for my stepmother. My father (84 years old had to drive to Newark(3 1/2 hours each way) to get him when we realized we had a problem). When we were going thru customs or passport check the 2nd time numerous officers asked us why we were there again and upon hearing what was going on let us thru, but not before radioing and asking whoever why they were doing this to us. There are many flights from Toronto to Newark so why would they send us to Ottawa for the night? Upon finding our way back to the counter where they gave us the Ottawa flight we were scolded by Anna and when I indicated staying in Canada the night of the 24th was not an option for us she kept indicating she put us on the Ottawa flight so we could be at work the next day even though this was not the case. I then asked for a manager and was told to wait. By the way our original flight had still not left at this point. Over a half hour later a nice lady came to us and offered food voucher$45 and said she was going to see what she could do. After not hearing anything for another half hour I started looking at the board not only for flights to Newark but also LaGuardia figuring we could take transport from LaGuardia to get to our car in Newark. When I approached the United Airlines lady, operating next to your workers about o flight which would have put us in Newark 9pmish she looked at her screen and thought she might have something. She then went to Anna and after a few moments came back and indicated she could not help us. I then started asking(Air Canada) about the flights to LaGuardia and we finally found one AC 728 "which had room" and was to leave Toronto 8:55 pm. After eating dinner (2 burgers and a salad and soda and coffee) from the vouchers I still had to pay $15 to cover our dinner we headed to our gate. Upon arriving 3 hours before our new flight, there were people there waiting for an LA flight which was supposed to take off at 8:50pm. When I asked the AirCanada employee how they were going to do this they said they did not know but to keep an eye on the board and listen for any changes.At this point our LaGuardia flight was not even listed on the board. About 7;45 pm an Air Canada employee made an announcement that anyone who wanted to take an earlier flight to LaGuardia but did not have checked luggage they could go to that gate and board. This flight ended up leaving about 8pm half full. In addition we watched as an Air Canada employee started offering $300-$400 to people on the now delayed LA flight to give up there seats and go later. I then witnessed the lady at the counter taking $800 from people who wanted to go on the earlier flight but were scheduled for a later flight . I approached the lady asking her about the LaGuardia flight and she told me to go sit down and there would be an announcement soon. The announcement finally came indicating once the LA flight left the terminal they had another plane for us LaGuardia passengers and it would hopefully be loaded and ready to go by 9:30. The flight still was not listed on the board and many people were getting frustrated. At 10:30 pm an announcement came indicating they had a plane landing from Vancouver and as quickly as possible they would clean it and get us going asap. Our plane left after 11:30pm and landed in LaGuardia at 1am. We payed $100 + to get to Newark 2:15 am and even owed an extra $36 for parking as it was now the 25th of July. We drove home 6am and collapsed only to have to go to work after 1 hour of rest.

We are asking for compensation for half of the value of our round trip tickets 3 x ($920) which we payed for and reserved back in February.

This comes to $1460 us dollars. We held up our end by being at the Warsaw airport 8 am (2am est) We also did have plenty of time to make our original connection only to be bumped. Air Canada was wrong to bump us in the first place, secondly to be ushered to a plane to Ottawa and lied to many times and given many different excuses (weather, overbooked planes) and thirdly given bad info time and again to the point our total travel time took 30 hours instead of 18 . There was no storms or rain in Newark area the 24th of July. Toronto had storms between 6-7pm this day but we were supposed to be in Newark at 5;15 long before this would have affected Toronto.There were flights leaving all of this time. We feel in the name of trying to have your planes as full as possible, Air Canada compromised honesty and did not fulfill there end of the agreement . We work hard and cannot afford to go to Poland but every few years. To plan as long as we have and coordinate to help my father get his brother in law to York, pa to care for his ailing sister as well as hearing our names to come to a gate even though we were already bumped is not something we consider acceptable. To be HONEST all of this is truly unacceptable. After battling cancer last year and keeping my family from going anywhere we were looking forward to traveling and enjoying a trip together
this year. What happened to us in Toronto was really stressful and disheartening and all could have been avoided had Air Canada held up there end of the agreement or at the very least came up with a better remedy when they bumped us. I am submitting this in hope Air Canada makes this right. My wife submitted a complaint AC000133000165173, 30 days ago pertaining to this and has not yet received a response even though Air Canada promised to respond in 30 days. My phone number is [protected] and email [protected]@gmail.com

Regards,
Michael M. rawicz
Air Canada
-
flight canceled, no, help
On the 17th of August, 2018, I had a flight from Warsaw to NYC with a connecting flight in Toronto. The plane from Warsaw was an hour late. Flight#AC 827. When asked what I should do given that I had a connecting flight from Toronto to NYC that I had missed because of the late flight I was not given any information and just told to talk to an agent in the airport. When I got to the gate with departing flights to NYC, I was told that the next flight would be at 5:00pm and that I should wait. Flight #AC722 When I got on the plane that was supposed to depart to NYC, the plane stayed grounded for 3 hours. Finally, they told us that we should get off the plane and go back into the airport. At this point everything was a mess and when I finally found an Air Canada agent to speak with, at midnight, I was given a hotel voucher and told to return at 6:00am for another flight to NYC. When I returned to the airport in the morning, it was packed with people trying to fly to the US and no one would provide us with any information as to what was happening. After 3 hours of waiting in line in one aisle, I was told to go wait in line at another aisle. Then after an hour of waiting I was told that I should go back to the first aisle. After another hour I finally found out that they couldn't book me a flight and I was again sent back to the second aisle. I asked for a manager and after an hour the manager finally showed up and rudely told me that I need to call Air Canada customer service. When I called customer service, the line was busy. When I found an alternate number on my own, I spoke with an Air Canada agent who told me that the next flight was Monday and that I had to wait. Air Canada agents and representatives were unhelpful, rude, and showed no interest in my issue whatsoever. Finally, I decided to take a Greyhound bus so I can get to NYC since I was not getting anywhere with Air Canada and was just being given the run around by rude representatives. By the end of my experience with Air Canada, I watched other customers in the airport crying and I myself had a panic attack due to the situation I was put in by the agents of Air Canada.

Elzbieta Buczek
Air Canada
-
long delays
I'm a frequent flyer but this was my first experience with air Canada. I had a return flight from London to Toronto. My flight from London ac848 on 18th July was 1 hr 45 mins delayed. I was travelling with kids and no food vouchers or compensation was offered. The return flight ac859 on 8th Aug was even worse and longer delays. I'm extremely unhappy with ur service and would like a compensation for all the delays and hardship I had to face due to air canada
Air Canada
-
airlines
This is the worst airlines I have ever encountered. Never again will I fly with them. My husband paid for certain seats and when we checked-in we found that we were assigned different seats. We asked an agent who made some sort of excuse and said we just had to call to get a refund. We would have preferred that they honored our seats. Our flight was then cancelled and we were amongst the handful of people that were not rebooked on the next flight. We were rerouted on a much later flight and not even told what to do as our connecting flight wasn't even going to be until the next morning. Also we were given even worse seats that were now 30 rows back from the ones we purchased. So now we are stuck in the airport not even knowing what will happen next.
Addendum: We finally reached our destination and are now dealing with lost luggage. We have never dealt with this much incompetence in all our travels put together and will never fly Air Canada again.
Air Canada
-
delayed baggage and poor customer service
On January 5, 2018 we purchased two plane tickets for a vacation flight on June 14, 2018 that would route us from Pittsburgh, to Toronto then to Milan, Italy. We received an email late the evening of June 13th that our 6:30am flight AC7307 was cancelled. We contacted an Air Canada representative who then arranged for us to fly from Pittsburgh to Philadelphia on American Airlines, then back on Air Canada to Toronto at which time we would continue on our previously scheduled flight from there to Milan, Italy. The Air Canada representative said our baggage would be checked in Pittsburgh and through to Milan. When we checked in at the airport
we were charged another $50.00 bag fee ($25 / bag) by American Airlines, even though our baggage fees were included in our original fare. We feel that charge should have been absorbed, since the cancellation was not our fault. Our connections were made, and we figured that we were set, however, when we landed in Milan, neither of our two suitcases arrived.

We placed a claim for lost luggage at the Milan airport, and were advised that claims such as these would probably be resolved with a day or two. We noted on our report that we were not going to be in Milan, but would be in Bucine, a town near Florence. That was noted on the claim form. Of course, now, we would need to arrange to purchase some clothing during the delayed return of our luggage.

The largest problem is that it took twelve days for our luggage to finally appear at the villa where we were staying. So, most of our vacation was without our clothes, and the gifts we had planned to give to our friends in Italy. Our clothing purchases were of reasonable amounts and spread out during our stay as we anticipated our bags would arrive any day.

After we recovered our luggage it was related to us that the bags were left in Philadelphia, as they were never tagged to go through to Milan, Italy. When they were located, they were routed to Toronto, then for some unknown reason, were placed on a British Airways flight to London, England. From there they went to Milan, then to Arrezzo, Italy, then delivered by courier to our villa in Bucine 12 days later. If it was just a day or two, we could have accepted the fact that this happens, however the fact that all these missteps in the handling created a delay in receiving our luggage that essentially was for all but a few days of our trip, is why this is so disappointing.
Sep 19, 2018
11:28 am EDT
Well, nothing more has come of all my direct contacts. Many I have spoken to about this has offered similar stories of complete and utter disregard of any responsibility. Oh I hear from some social media people who try to dissuade me from saying any more on Facebook or Twitter and actually I have complied. I don't want to be considered as an unreasonable person. However at this point. If ANYONE is considering flying on Air Canada, I would recommend, no I would WARN them that the chances of you having your flight cancelled, bags lost or delayed and that no one in that organization cares a whit about your dilemma are all but certain. Air Canada has cost us over $700 (US) and countless angst as they never cared that they lost our bags for those 12 days! We were only on vacation a few more days after they finally arrived. No apology, or offer to assist, in fact had we not contacted another party outside of AC, I doubt the company would have troubled themselves to even look for our bags.
Air Canada
-
hobble experience with special assistance on route to aircraft
Good afternoon,

I feel quite disappointed that I have to write this complaint but I don't want anyone else in my position to ever experience what I did.

I requested special assistance through out my flights from Montego Bay via Toronto to London Heathrow.

When I arrived at Toronto, I was first met by an Indian/Asian gentleman with a wheelchair, then passed onto another Caucasian lady (who was of very similar frame to the staff member I'm complaining about) very pleasant and took me to security for my bags to be checked through the security machine.

It was the assistance lady I was passed over to called Maria of oriental appearance, that upset me. When she approached she appeared unimpressed and asked me if I could walk to the lift, which I did. When I entered the lift I had to ask her if I could sit down in the wheelchair as my legs were hurting, but she seemed reluctant to do this.

I sat in the wheelchair and attempted to put my feet down on the pedals and accidently stood on her foot as I did not see/realise she was already putting down the pedals. Maria abruptly said "ouch", I apologised and she then said with annoyance "I'll do it".

There was a couple and their two daughters also in the lift and they got out at the level we were supposed to be getting out at but, Maria took too long and the lift doors closed. Maria then said "I don't think I can push you by myself, I can't do it". I was so hurt and offended and her tone made me feel like I was a huge problem and it was evident that she was talking about my size.

We finally got to the level in the lift and she then stopped, I asked Maria please could she hurry as its showing final call for my connecting flight to London and I don't want to miss my flight, she snapped at me and said "Wait" with a nasty look on her face, Maria then looked at the screen again and said "oh its gate 73 not 71, but she was aware of this from before because I heard her colleague in the security party tell her this.

When we got to the gate Maria started to huff and puff, (which I feel was with exaggeration) and say "I need help". Both her colleagues, 1 female of Indian/Asian complexion and a Mediterranean looking male both told her to calm down and not to stress. Maria then said to the Indian/Asian female "can you help me".

The two of them proceeded to push me through to the aircraft door, which made me feel even worse. On route there was a part that was raised and the Indian/Asian lady was telling her how to get the wheelchair over it.

By this point I was soo sad I wanted to cry but I held it because I didn't want to cause a fuss and delay the flight. I then said "thank you for your help and asked for her name, with which she told me it was Maria".

I am very much aware of my size and my current condition has caused a lot of my problems. I don't need a staff member who is supposed to be professional and empathetic to all shapes, sizes, colour, creed etc.

I am in pain constantly and I don't appreciate a staff member making me feel even more crap than usual.

I would like this incident fully investigated as I am not happy and want this dealt with immediately so this never happens to anyone else again.

I was on the flight AC858 connection flight to London Heathrow. The above took place between approximately 23:30 until I boarded (please refer to CCTV if possible).

I await your prompt response in this matter.

Kind regards

Cynthia Obeng
Air Canada
-
flight timeliness
Yesterday our flight from Zurich to Toronto was about 2 hours late in departing and, obviously, in arriving. (AC 879). That meant a wait time at the airport of nearly 4 hours. Then upon arrival we found out that our flight to Ottawa was going to be late (17:25 instead of 16:40). One late flight is understandable but two on the same day is too much especially a long travel day. I realize that delays are due to unforeseen circumstances but Air Canada could do a bit more to address the customer inconvenience caused by these delays so that the company does not lose its customer support.
Air Canada
-
air canada gave away my ticket
My experience with Air Canada, is the worst experience of my life. I am hearing about bad passenger experiences in North America, where airlines are going way too far claiming safety and security as an excuse to cover bad behaviors from their employees.

Here is a story, I would like to share about our flight with Air Canada this week-end, a 'nightmare'. First of all, let's give more details about the situation. I was traveling to Canada for the weekend to attend a family wedding. I was flying from Newark Airport in New Jersey, USA to Toronto Pearson YYZ Airport in Ontario Canada, both to and from flights were with Air Canada, my only option with timing.

My original flight # 7657 was to depart on Fri 07-27-2018 at 2:25 pm. from Newark. The flight was delayed for an hour and half with NO explanation from staff or pilot. There was light rain outside and the staff never provided any explanation or details for the long wait and never mentioned when we will take off. We finally departed at 3:58 pm. The flight only last 48 min, but there was terrible turbulence and the small plane, which only had 70 people kept shaking.

I was scared for my life, that we were Not going to make it. The pilot was not good at communicating with passengers. I was not the only passenger scared and frightened and staff was not helpful. Luckily, we all landed safely.

My return flight was my "Nightmare from Hell".
My flight # 7686 was scheduled to depart Sunday 07-29-18 at 3:45 pm from Toronto back to Newark. I arrived at the airport at 1:15 pm, thinking I had plenty of time to go though security and check in. None of the kiosks were working to print my boarding pass. All the passengers were told to wait on long lines to have customer service reps print the boarding passes. After, I waited 28 mins on line the representative told me, I was "too late" The customer service rep at the counter, said I have to arrive minimum 3 hours before hand.

They had given my seats away to someone else. I was furious and pissed off. Apparently, she said its Air Canada's policy to Not issue boarding passes if passenger does Not show up 3 hours earlier than posted flight time. Also, the air line can give away my seats even though I was there. The lady was rude, arrogant, mean and disrespectful. This was the WORST service I ever experienced ever. The lady refused to help me and said it was my fault. I fly quite often and never experienced this.

She said nothing was Available until the next day Monday 07-30-2018. Then she said she will book me on another flight at 7pm to Newark and I would have to pay $150.00 for the booking fee. At this point, I was angry and frustrated but had no choice or option, I agreed and paid $150.

Unfortunately, it got worse after she printed the boarding pass it said "Laguardia Airport" and Not Newark. I asked her and she said "oh I meant Laguardia not Newark". She flat out lied to me and made it seem like no big deal. I tried to stay calm and collective, but this lady was the worst customer service ever. I had no choice to fly into Laguardia and take a car service to Newark Airport where my car was parked, it cost me a $100 extra. I got home at 1:30 am in the morning.

This was unacceptable on all levels from Air Canada. I had paid over $500 for the tickets originally. Then I dad to spend another $250 to get back home.

I would like someone to get back to me.
I can be reached directly at [protected]@Gmail.com or [protected].
Air Canada
-
delayed flight, poor services provided, delayed bags
I booked a flight from Berlin, TXL to Los Angeles, LA on July 28, 2017. The flight AC1967.

The original flight was as follows:
AC1967
Berlin Tegel to Toronto Pearson
Departing: Fri Jul-27, 2018 at 12:05
Arriving: Fri Jul-27, 2018 at 14:55

It was changed as follows:
Flight Number: AC1967
Departing Berlin Tegel (TXL) on July 27, 2018 @ 16:35
-- Departure Terminal C, Gate C89
Arriving in Toronto Pearson (YYZ) on July 27, 2018 @ 19:05
-- Arrival Terminal T1, Gate E80

This resulted in the change of my connecting flight including an extremely long layover as follows:

AC791
Toronto Pearson to Los Angeles
Departing: Sat Jul-28, 2018 at 8:00
Arriving: Sat Jul-28, 2018 at 10:11
Seats: 39A

I know that under European laws am am eligible for a minimum of 600 euros refund for the first flight. The delay was not based directly on weather because the weather delay was only relevant to the previous day. This was an issue with preparedness and organization.

I was also very disappointed at the way the management dealt with the countless travelers left in Toronto for a layover. We were given false vouchers to hotels that were already over booked. In the end, I was given no place to sleep, no hotel voucher and no food voucher for a 13 hour layover.

To top it all off, when I finally arrived in LA, my bag had not arrived. It was placed on a later flight to LA and I would have to wait for it to be shipped to me later. I was disappointed, but unfortunately not surprised given the previous experiences during this trip.

I expect a ticket refund given these conditions. Thank you and I hope Air Canada can prove itself to be a trustworthy and responsible company to make up for my unfortunate experience.

Thank you.
The complaint has been investigated and resolved to the customer's satisfaction.
Air Canada
-
customer service
First of all every time you call its over an hour wait time. Not good for travelers.
My daughter was given wrong information about seating. She purchased her ticket and was wondering why she could not select a seat except for payment. Other airlines allow you to chose a seat.
After waiting for over an hour, she was told that she would have to pay for a seat and that she only paid for the fare. She was confused as to how could A person book a fare without a seat. Doesn't make any sense. After rephrasing the question many different ways, she was told that she would not have a seat unless she purchased one and again that she only paid for the fare. That did not make any sense, so just to make sure she had one she paid. Later to find that she would be able to choose her seat 24 hours before. She will now attempt to get a refund. Why were they. It able to explain that?
Resolved
Well, it turns out that you are really on "standby" unless you pay extra to make sure they don't sell your seat from under you. You are not guaranteed a seat even if you paid for the flight. This is crazy. The practices are not resolved, but our issue has been taken care of.
This review was chosen algorithmically as the most valued customer feedback.
Hello my name is Sabrina Gattola I live at 8250 des sables in Montreal Quebec I can be reached atb514-242-5051 or [protected] I am sending you the formal complaint on the behalf of myself my husband Alfonso altieri and me 15 yr old daughter Miranda altieri we were all on the air Canada flight number ac 1604 to depart July 24 th at 14:10 It began well we...
Read full review of Air Canada
We are here to help
16 years' experience in successful complaint resolution
Each complaint is handled individually by highly qualified experts
Honest and unbiased reviews
Last but not least, all our services are absolutely free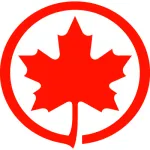 Air Canada contacts