Lufthansa German Airlines complaints
204
Lufthansa German Airlines
-
Lost baggage after Lufthansa delayed my flight and I missed my connection!
I flew from Philadelphia on 14July22 on a flight supposed to leave at 1745. The flight was delayed for over three hours and I missed my connecting flight in Frankfurt, which was to bring me to Budapest. I spent over 14 hours in the airport in Frankfurt only to have 10 euros given to me for food and drink. This was a very ridiculously low amount for a very long and miserable day. Then there were no seats to Budapest, the only option was to fly standby - which took several opportunities and finally a flight at 2200 rather than my original flight which was to be at 0800. I arrived in Budapest, but my luggage did not! I patiently waited until Sunday, 17July22 to write this letter. I have had no toiletries, no underwear, no socks, no clothing except the clothing on my back, no bathing suits, no pants or dresses or shoes... no journal, no hats, no sunscreen just to name a few things. I have had to finally go and purchase a few items so I can be clean and minimally enjoy my travel in Budapest. I will be filing for full reimbursement for these items as well as for the items and the suitcase you have lost! I have 15 more days to travel and feel very bitter about your airline and the apathy I receive as I try to get assistance.
Desired outcome: I would like my luggage and the items in it immediately! If not found and returned to me, I want a fulI refund for all things lose. also expect a full refund for the clothing and items I had to purchase in order to minimally function.
Lufthansa German Airlines
-
Delayed bag got lost
I was in a flight from Berlin to Budapest the 13th of June. My luggage got delayed but I was told they will send it in the next flight (couple hours later) and will arrive to my hotel the next day. My luggage did not arrive to Budapest the next day but three days later at which point they told me they will send it directly to my home in Berlin. I was annoyed but accepted. After a week I see that they just closed my case (BUDLH11855). I called them to be told that since my case was closed they couldn't do anything, only the people in Budapest could do anything. I called many many phone numbers and send a multitude of e-mails, every time I was told that they cannot take care of it and point me to some numbers and e-mails that nobody picks up nor answers. It has been a month, I called between 100/200 times to these phones numbers and nobody has picked up. Sent around 20 emails but again nobody answers. I do not know what to do any more.
Desired outcome: Find my luggage or refund me the costs of it
Lufthansa German Airlines
-
Lost luggage
Dear sir /madam,

First of all my planned flight from bremen to munich was at 10:30in24/6/2022 and from nowhere I was informed that my flight time was changed to 13:30. In 24/6/2022 flight n. Lh2193 second of all it didn't take off at 13:30 it was delayed again even more 2 hours. Due to that I had lost my connecting flight from muinch to cairo. L had to wait for nearly 5 hours again until I have boarded the next flight from muinch to cairo at 21.25. Flight n. Lh0586 and due to the change of my flight I lost 2 of my baggages. I need full compensation for losing the connecting flight and for waiting and changing the flight time and for the lost of my 2 baggages which was full of my own personal things and also the new things that I have bought I need full compensation for all of this as it wasn't my fault and it isn't acceptable at all. My reference n. Cailh49814.

Thanks in advance.
Desired outcome: Please l need my luggage back as quickly as possible or full compensation
Lufthansa German Airlines
-
Flight Cancelation
In September 2021 my wife and I made reservations with Lufthansa to return to her homeland, Lithuania, on LH 483 and LH 896. One month later we received notice that you had changed our flights and we would arrive more than 30 hours after our original reservations. We tried to change our plans to accommodate the new arrival but couldn't. In January 2022, Lufthansa made another minor change in departure and arrival times. We had planned on meeting with family for a birthday celebration (my wife's) some 5 hours before the new flight arrival. Also, the flight package had us waiting in Frankfurt for more than 10 hours between flights. This would be a problem due to the fact that I am a 100% disable US Veteran, and it is against European Union regulations for you to make such a change without some compensation. We were unable to contact Lufthansa. We only got recordings asking us to call back and later telling us not to call back as they were too busy.

We tried calling Lufthansa for more than 3 months to solve these issues. Finally, I was able to a service agent on the phone by calling Lufthansa with an overseas call at 2 AM my time. The agent was only able to change our outgoing direct flight to multiple connecting flights to get us there on time. We accepted this and we thought all was fine until I tried to book seats for the new flights on June 14, 2022. Lufthansa's website showed that we had no outbound reservations for us, only our return flights. Again, we were unable to talk to anyone in customer service. I went to the airport, only to find that Lufthansa did not have any representatives at Tampa International. Since our replacement flights were supposed to include a connection serviced by United, I went to their service counter at TPA. It was then I was told, our outbound flights had been cancelled by Lufthansa on May 5, 2022, and not replaced. We received no notification of this. We continued to try to talk to a Lufthansa agent into the night. With no sucess there, we were able to get Travelocity to promise a refund from Lufthansa. We booked new flights with another airline, but we still have not received the refund from Lufthansa.

I am a 100% disabled US Veteran. This entire incident has severely aggravated the PTSD that I suffer. The same military that is helping to protect Germany from foreign invasion is the same military I had served with. I made a promise to serve and even die, I fulfilled that promise and I have and continue to suffer greatly because of it. Lufthansa makes me ashamed of my German heritage. No one in my family makes promises and does not keep them. Lufthansa has made a promise by taking out hard earned money. Lufthansa has not fulfilled their promise and has only gained by keeping that money. Lufthansa has broken multiple United States and European regulations and still has gone unpunished. Lufthansa should be punished but that is not in our power. We ask that you return our money as you are required to by law.

Respectfully

Michael and Asta Orthman
Desired outcome: We would like our money returned to us. We believe that we are due additional compensation.
Lufthansa German Airlines
-
Lufthansa flight delay and missed connection with repurchase of a ticket
On June 20th after a long drive from northern Italy to Marco Polo Airport in Venice, UA 9453 operated by Lufthansa flight LH 327 to Frankfurt was delayed and the connection from Frankfurt to San Francisco a United Airlines flight number UA927 which was operated by United Airlines was missed. United airlines blamed Lufthansa and would not help rebook for the next available United flight. The United confirmation booking number was IJT2J7. Lufthansa rather than automatically rebooking me for the next flight with Lufthansa did nothing and the airport was grossly understaffed. The service line was at least 5 hours inside the secure transit help area so I tried on line to rebook, not possible since no longer a United flight. I had to then go to the departures terminal and after a 2 hours immigrations line which was also under staffed I got into an even longer 6 hour line at the Lufthansa rebooking desk number 477. After hours of waiting I decided to simply purchase another ticket for $1500 US just to get home the next day and overnighted at Frankfurt airpot Marriot for 360 Euros. The time waiting altogether at both airport was roughly 7 hours after a long drive to the airport. I arrived home yesterday on June 21st on Lufthansa flight LH 454 FRA-SFO, the booking code was RJNTOM. I am a more senior surgeon and need to avoid exhaustion from travel.
Desired outcome: refund for $1500 Lufthansa flight and 360 Euros for overnight hotel stay since rebooking not possible on line and limited customer service requiring in excess of 6 hour wait in line at Frankfurt airport
Lufthansa German Airlines
-
Refund for cancelled flight ref FB [protected]
I have booked a flight from Seattle to Cluj last year 2021 ref Lufthansa booking code 3AKJQ3. At the check-in for the return flight, Dec 2021, I found out that my tickets were cancelled for respectively return flights LH1443 and LH490. Lufthansa didn't inform me, and I had to buy same tickets for the return flight but at a 3X more original price. I don't understand these practices/policies Lufthansa has when it comes to cancellations. So, I have paid 3 times more the original flights in order to return to my country. I am still waiting for a refund since I have submitted a FB ID [protected] with customer relations.
Desired outcome: Please refund according to FB ID [protected].
Lufthansa German Airlines
-
Ongoing changes to itinerary
Looking at the 5 emails received changing the times for the round-trip flights booked from the US to Germany I am extremely frustrated with Lufthansa. The flight times selected were done so to ensure our ground transportation was available; at this point, it is not, and additional monies are now required for hotels/ground transportation. We may be able to fly but once in Germany or the States, additional costs are now required. We are without options (as far as I know).

Compound that with the flights I'd originally booked currently being available on the official Lufthansa website but after we paid, they are somehow no longer available to us. There is absolutely no reason I would have ever booked a flight with an 8-hour layover - ever!

It is my understanding that planning for a schedule is impossible with Lufthansa and that once a plan is made, this multimillion-dollar company cannot meet the contract.

Extremely disappointed and if I find alternatives, I will take them.
Desired outcome: I would like a refund for the "inconveniences" and a good explanation as to the reason for the repetitive changes.
Lufthansa German Airlines
-
Lost and Found
I have Lost my Wallet on 22nd Nov During German Visit. Flight No: LH0755 Seat No: 25D, And i have raised a compliant on fundbuero frankfurt website about my lose Wallet ( Enquiry ID:V11855/21)

I have 12000 Rs indian money and 400 Euro in my wallet.

On 18th Dec they have found my Wallet and informed me and i collated my wallet on 21st Dec in Frankfurt Airport Lost and found office and i colleted 12000 rupees indian money by hand.

But they have informed that 400 Euro will be deposited in my bank account and i given my bank details in lost and found office.

After we had some conversation about my bank details and Swife code and everything has been clarified on 24th Feb.

but still i didn't received my money back. I was waiting for last 3 months. kindly look and respond.

Regards

Kishore kumar Balaraman

+91 [protected]
Lufthansa German Airlines
-
Transit pass requirement not shared by Lufthansa, Refund required asap
I had booked a flight ticket from Mumbai, India to London Heathrow, UK but when i reached the airport i was denied to fly as they stated that transit pass is required.

If transit pass was required it should have been mentioned on the ticket and Lufthansa should have mailed us the checklist of documents required before flying.

I am a student and it is not affordable to loose such a big amount.

I know the tickets are refundable but it is the airlines fault that they did not give a single e-mail of checklist before flying.

Please help me with the refund as soon as possible.
Lufthansa German Airlines
-
change of flight , additional costs due to Lufthansa check agents mismanaging
10 March 2022 , Frankfurt airport , flight LH1306, Name : Aziz Feghali

email : aziz.[protected]@gmail.com

Good day,

i had a flight from Toronto YYZ to Beirut Via Frankfurt

Documents uploaded and verified by Lufthansa , double vaccinated , emails confirmed (attached)

Boarding pass issued (attached)

The male check agent refused to let me in the plane , he was very rude and unprofessional along with others, i showed him the confirmation emails from Lufthansa and the boarding pass/MOPH pass , he still insisted on the PCR test/antigen test which was not required and not mentioned anywhere and he told me that he will pay 3000 euros penalty if he let me in the plane which is absolutely not logic.

moreover, evening time flight (Lufthansa/boarding pass attached ) , not one single passenger was asked for PCR or any additional documents , and we have reached Beirut, nobody asked passengers about any single document .

i had to to the antigen test again (attached), wait more then 12 hours on the chairs, stressed, spend money, skipped important appointment Friday evening prescheduled with my Doctor.

Therefore, i request minimum refund of:

-bills in airport (antigen test + food) 207.6 euros ( attached )

-food 28 euros

- taxi paid in Lebanon 45 USD

- Bill paid to the Doctor 140 USD not reimbursable

add to it, the stress and anxiety in which i was put.

Appreciate your quick positive action.
Desired outcome: A minimum of 237 Euros + 185 USD
Lufthansa German Airlines
-
Charged twice for one flight upgrade and have waited 4 months for a refund.
I paid for a seat upgrade before my flight. Tried to check in online 24h before the flight but there was no record of the upgrade. Called customer service who told me not to worry and check in at the airport. Checked in at the airport and desk had no record of my upgrade. I showed them the receipt. The desk told me they couldn't see the upgrade in their system so charged me again and advised that i could get a refund if my credit card had been charged twice. Eight days after my flight I requested the refund for one of the charges. I have called customer service 8 times and emailed 3 times and no refund. The customer service team (Christian) just told me that I couldn't get a refund because I waited too long to ask for it!
Desired outcome: A refund of 500 euros for one of the duplicate upgrade charges.
Lufthansa German Airlines
-
Fight refund
I booked flights for 2 people from Strasbourg to Munich on Dec.20th but could not travel to Munich due to the coronavirus in that country. I contacted Lufthansa on the telephone and requested a refund but was told I could only rebook the flight. Problem is the flight from Strasbourg to Munich is no longer offered as of end of January it appears. So I request a refund or credit that can be used in the future.
Lufthansa German Airlines
-
Flight price
On 3/4/2022 I booked several flight with LH going from Paris via Munich to Paderborn PAD, and return from PAD via Munich to JFK. I was quoted a price which included the flight from Munich to JFK in Premium economy. I booked the flight and paid for it on 3/4/22. On 3/7/22 I got an email confirmation stating that the flight from Munich to JFK was economy class. There was no price reduction. I called LH and they insisted that the price I paid was for economy. When I booked I repeatedly said to the booking agent that this was Premium economy and she confirmed that. I was told on 3/7/22 that if i want to fly Premium economy I would have to pay an additional amount of $510. They refused to stand by the sale. They told me I could cancel the flights and rebook, which I did not want to do. They have defrauded me, selling me on thing and then changing it.
Desired outcome: I want them to honor the sale that was completed and paid for on 3/4/22 for the price that they quoted me for Premium economy.
Lufthansa German Airlines
-
Lost and damage of bagage
I flew with them in October (01.10) , my baggage arrived 2 days in delay and it was broken. I had a trip early morning on the 03.10,as I didn't have the needed clothes, I bought some of them to cover my needs on the trip.

Since then I am trying to contact lufthansa to receive a refund for both: the broken baggage and the purchase of clothes and they just ignore me.
Lufthansa German Airlines
-
customer service
i flew lufthansa 1st feb 2022 my luggage was lost, i have tried 4 times to phone customer services each time being told I have the wrong number even though I am phoning numbers given to me by staff, I am now being told are system is down please phone again the number it took us over a hour to answer

A ABSOLUTE JOKE OF A COMPANY THAT I WILL NEVER USE AGAIN AND MAKE SURE NO ONE I KNOW USES THEM
Desired outcome: FIND MY LUGGAGE
Lufthansa German Airlines
-
Stopped from Flying Due to Incorrect Visa Requirements By Lufthansa Staff
On December 20, 2021 I arrived to check in to my flight over two hours early which was scheduled for 3 pm. A man checking documents in the line said you need a visa and health insurance to fly to Abu Dhabi. He was very rude about it and acted with disdain. He waived the other people past saying loudly when they asked she does not have the proper documents! I then approached him again and he referred me to the business class window adding they are just going to tell you the same thing with a disgusted look on his face. I go to the window and the woman says let me check and she speaks to another woman for several minutes then comes back to me saying well, no unfortunately you need a visa to fly. I was so disheartened and upset and I left. I found out later that you can indeed fly to Abu Dhabi without a visa if you are an American citizen, you can get one when you arrive if you are staying less than 30 days. I am requesting a refund due to Lufthansa staff giving me the wrong information causing me to miss my flight. A rebooking is not feasible nor affordable as anyone knows it requires additional fees for hotel, parking etc.
Desired outcome: Complete refund
This review was chosen algorithmically as the most valued customer feedback.
We issued the tickets online on the website of Lufthansa on 21.09.2021 from Larnaca (Cyprus) to Almaty (Kazakhstan) through transit in Vienna and Frankfurt on the following dates: 16.12.2021 06:05-08:25 Larnaca - Vienna 09:10-10:40 Vienna - Frankfurt 13:20-00:50 Frankfurt - Almaty On 13.12.2021 we were informed that the flight destination from Larnaca to...
Read full review of Lufthansa German Airlines
This review was chosen algorithmically as the most valued customer feedback.
I have bought the attached 2-way ticket for Germany for $1, 950.11 on 24Jun2021. I was in rush to get to Germany to meet my terminally ill uncle, who had few days to leave, for the last time. The Lufthansa flight LH 471 was to leave Toronto for Frankfurt on Sunday 27Jun2021 and I was to take a train from there to Cologne. As recommended by Lufthansa, I...
Read full review of Lufthansa German Airlines
This review was chosen algorithmically as the most valued customer feedback.
I paid a business class fare. I paid close to $1, 000 to upgrade one way to First Class. My First Class seat was broken. On a 10+ hour flight this was bad: no entertainment (no movies/tv/music) and no lighting control of my own seat. Lufthansa customer service is practically non-existent, even for high paying customers.
Read full review of Lufthansa German Airlines
Lufthansa German Airlines
-
Cancellation of flight with no notice
I went to the website, and I booked the flight, as usual, all the dates were available. so I book the 8th-22nd flight. I then received an email on the 17th of August asking to confirm the return date, which I did. Nothing else was explained in that email so I went ahead planning the trip.

Yesterday, on the day of the flight at the airport, I was simply told that the flight was canceled, the reason: it was reserved for the Algerian Diplomats.

which is a complete joke. It was not mentioned on the website, all the days were free, I have not received any information on the cancellation. When asked about rebooking another date I was asked to call an office in Algiers for that to take place.

So we were left there, with no explanations, with a contact number of a Lufthansa bureau contact details in Algeria, who were not answering, by the way, no solution, and no apparent plan to plan a flight on Lufthansa.

At the service counter, they told us there were tickets on the flight on the 11th of September, however when my family went to the bureau in Algiers they told them otherwise.

How is this acceptable? why would Lufthansa give a bureau in Algiers the authority to deal with their customers, who are living in Germany? why
Is none of this information available on your website? how is it possible to let customers book the flight to later announce to them that it was for

"Diplomats"? how is this fair and how did you allow your customers to be humiliated this way, with absolutely no apologies or explanation.

we made several calls, and we were given a flight in October on a Wednesday?! when asked how come it is on a Wednesday we were told to call before the flight to confirm if it was still available.

Where is the logic in all of this? why would you allow a similar situation and treatment to your customers? If I wanted to deal with an Algerian bureau I would have booked on AIR Algerie. This is not acceptable and you should be ashamed of such a service. I have not seen my family in three years

and now I am left with no other options or possibility to fly to the country. How all this was allowed to happen?
We are here to help
16 years' experience in successful complaint resolution
Each complaint is handled individually by highly qualified experts
Honest and unbiased reviews
Last but not least, all our services are absolutely free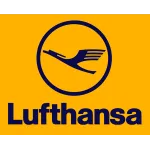 Lufthansa German Airlines contacts