Whataburger complaints
468
Whataburger
-
Burgers and sanfwhiches
Here in Dallas the Whataburger on Buckner at Samuels Blvd is a very rude employee store no curtious service their dinning is closed in the mornings with no explanations why when I order my food it's usually 30.00 dollars I have not been able order food for a month I don't have a car so I depend on going inside which I have not been allowed to do so I will not trade with your stores anymore because of the treatment I have received thanks
This review was chosen algorithmically as the most valued customer feedback.
While driving up to Whataburger, I noticed that the Drive Thru line was full all the way up to the pay window. I drove directly to the order speaker to order. Problem is; I had to wait about 15 minutes before anyone asked to take my order. (This was between 1:30-2pm in the afternoon) No one came on the speaker to say "just a minute or even one minute...
Read full review of Whataburger
Whataburger
-
Cold food
Placed drive through order for the first time jus moved to Texas. A nice young person took the order and ask for name for the order. After placing my order I pulled up behind the person who was in front of me. Much later someone asked for the order name. He returned promptly with the correct order. He the said I was in line B should have been in line A for future knowledge. By the time I receive the food it cold. Fries are worthless cold. I was never told I need to be line A. I just pulled up behind the car in front of me. Date 6/5/22 @ 5:37:40 PM. Order # 1703840. Cashier Hunter H. Just need to tell driver where to wait.
Desired outcome: Would like a response and correction of this. Problem
Whataburger
-
Poor communication and customer service for real
I went to Whataburger abut 12:30-12:40 they gave me hard french I have bad teeth fries should not be that Dame hard fries I'm not understanding why they were so hard I have bad teeth the burger I got I didn't order what's going on with Whataburger do y'all hire anyone if I wanted cold or nasty food I would of ate at home are someone house when I call back up there the manager was rude all he could do was give me fresh fries that's not cool he was so rude on the phone I'm fusai ain't no way I could of came back but I'm very unsatisfied and I will be telling people to not come to Whataburger on Buckner and 30 75228 zip code in pleasant Grove right by Sam's and across from quick Trip this is not what's hot it's my baby birthday and we get some hard nasty stuff they so wrong
Desired outcome: A whole refund and fresh food
Whataburger
-
Staff attitude and lack of service
Beechnut & Beltway 8

Whataburger # 1019

8134 W Sam Houston Pkwy S

Houston, Texas 77072

I go to this location and having problems with the heavy set Hispanic manager and one of the older women. The attitudes are way off any other whataburger locations. When these two are on duty the order is always off. Today 5/28 845 am the dark skinned Hispanic woman made ugly faces and basically threw the food tray at my daughter.

Victoria had taken the order and had repeated so we know it was correctly entered into the system and receipt showed it. When order was delivered by this hispanic person it was wrong. She just threw it and walked away.

The female manager is the problem. She encourages bad behavior by not being a leader. When the other managers are working, there are no issues. She chases all male and non Hispanic managers and staff. Corporate needs to get franchise owner to Pay attention. He is almost never there especially on weekends.

Corporate needs to train. Lot of stuff is going out the backdoor. They are even rude to the delivery guy. If the manager is helping stuff walk out the back door and padding time cards, every one loses. This is racial issue also
Desired outcome: Remove the manager. I know it's hard to hire good people but this person has chased many good people like Cody and others. She is going to ruin Ashley. Leadership change is needed before a lawsuit happens
This review was chosen algorithmically as the most valued customer feedback.
I'm Huntsville Alabama I arrived to the location it wasn't busy I was the only vehicle in the drive thru I ordered a chicken sandwich with cheese at and a patty melt and two ranches and a water the chicken sandwich didn't come with cheese or the sauces and when I asked or my sauces and he window attendant gave me a weird attitude and chargers me for sauces I didn't mind and I didn't receive my drink or sauces
Read full review of Whataburger
This review was chosen algorithmically as the most valued customer feedback.
First: my name is steve walters... And I have been a regular customer of whataburger in houston and surrounding area. I have complained about your whataburger dr. Pepper shakes in the past. (no satisfaction has come from purchasing this beloved shake from any shake I have purchased since you started it back: january 2022... Even recently on a purchase.) but...
Read full review of Whataburger
Whataburger
-
The manager sounds high, laughing, repeating themselves, rude
Whataburger in Georgetown Texas on D. b. Woods next to McDonald's manager asked me for my order. Then I got about half way through the first one and I was asked to repeat the order. After the manager, paused, asked me to start over, repeat myself, and then laughed at me while I was asking what their kids chicken pieces meal is called. I asked if the manager was high. He then started to scream through the microphone at me. Told me to get out their line, I AM THE MANAGER. I responded with you should never laugh at your customers. And if you take orders, lay off the pot so you can remember them and be professional at work. We will never shop at that Whataburger location again.
Desired outcome: I want this manager demoted so they can learn from a real manager on how to treat customers and stop coming to work high.
Whataburger
-
bad service
the Whataburger 1372 in Burleson tx was just changed over to a corporate store is what we were told when we talked to what looked like a manger blocking the drive thru. he at that time told us the store was closed but for the inconvenience gave us two coupons for free burgers. on 5-3-2022 we returned when we told the cashier that we had the coupons she acted like it bothered her. now this store has been Newley remolded not to long ago and they always got our orders right. this time they acted like they tried to screw it up and they did. asked for extra onion got extra mayo the tomatoes were yellow instead of red. ask for large fries got medium and they were hard. please tell me this will be a norm from now on
Desired outcome: I would like my two free burgers coupons again
Whataburger
-
Restaurant 78 College Station, TX
Being a native Texan I have enjoyed Whataburger my whole life. It's been a treat to go to and enjoy some good food. I'm not one to complain but wanted to simply inform who ever it may concern how crappy the employees are here. They took 10 minutes to take my order and then proceeded to mess it up while giving me very old gravy. They close the inside dining 2 hours before it should close (based off the time on the outside of the restaurant) but then also gave tons of employees free food. I saw one lady who I know works here get multiple entrees and meals for less than 3$. I love what a burger and the franchise and clearly wanted to inform management how poorly this one is being ran by the employees:
Desired outcome: To inform management how bad service is
This review was chosen algorithmically as the most valued customer feedback.
This is the worst whataburger in Galveston. My child was wrongfully terminated do to the tramp not liking my child and plus it has been weeks and my child still hasn't been paid. We have been calling and whataburger doesn't care because we are black!; The tramp is sleeping with her regional manager and he lets her do whatever she wants and that should be...
Read full review of Whataburger
This review was chosen algorithmically as the most valued customer feedback.
I have worked there for two months and I am forty three years old. I understand that I must be able to lift the boxes but I also understand that there are no other females who work the fry station except me. I feel I was targeted hazed and forced to work harder than the other people. On another occassion late february I had got into a shouting match with...
Read full review of Whataburger
This review was chosen algorithmically as the most valued customer feedback.
I have been trying for the past three weeks to rectify an order that was completely wrong at the Colorado Springs location on March 7, 2022 for $19.69. The sad part was there was nothing right in the order. When we got home and went to eat, it was a disappointment. I called back for 2 hrs and no one answered the phone, great customer service and management...
Read full review of Whataburger
Whataburger
-
Food served
I went to the Whataburger on 20 in Arlington on February 18th I took me and my two daughters ticket end up being like $24 so I get home picking up any good they didn't have my burger right they had tomatoes I'm allergic to tomatoes my kids fries both said the prize was cold as hell and they damn burger patty don't even look like it's fresh so I'll complain it today on a refund or gift certificate which everyone give y'all trying to do better cuz right now I'm very disappointed and I would never go back and see you do better thank you you can only reach me by e-mail [email protected]
Desired outcome: Right now I have not been back to Whataburger since that day
Whataburger
-
Rude Employees.
Projected time for our order of two meals to be ready was 2:25 A.M. I sat in my car and gave an additional 20 minutes because they were busy, but the drive through was steadily moving. I go inside at 2:45 A.M. and had to wait another twenty minutes for the employee at the front counter to even notice me, due to her flirting with a customer. Then proceeded to have to wait another thirty minutes for our food, and our drinks were forgotten so we had to again wait for the employee. Overall terrible experience, when the worker was not flirting she was talking to customers about nonsense, and was rude when I tried to explain what we needed.
Desired outcome: I just want you to know how your store is being ran, simply because I know nothing more will be done.
Whataburger
-
Whole order completely wrong
Already 3 times that I went to El Campo, Texas Whataburger my order was wrong. I had to go inside for them to correct it. No apology , just gave me my correct order like nothing was wrong and my time didn't matter. Never have I went to any fast food business and they didn't at least be apologetic. They kept my receipt this time, but never thought to complain until this third time .
Whataburger
-
Rewards
My rewards account has been blocked for a month now. I call customer service every day, but never get a callback or email. There's no way to talk to a live person about it. All they will do is make a report and forward it. They must have quite a stack by now. I have rewards that are going to expire, because the app won't let me use them since it is locked. After a month, it is obvious they are ghosting me. I have stopped eating breakfast at Whataburger every day, and go to McDonald's instead. Their rewards program works very well.
Desired outcome: UNLOCK MY ACCOUNT !!
Whataburger
-
Service at the Frisco location on Preston RD.
I went to the Whataburger located at 5266 Preston Rd, Frisco, TX this morning on February 24th, 2022. I arrived at 10:40 AM and sat in line behind FOUR vehicles for 25 minutes. I finally had the chance to order at 11:07 AM. I ordered two taquitos with no cheese and two bacon taquitos with cheese. I was told that they were not serving breakfast any longer. I told the guy that I had been setting in line for 25 minutes. His response was "sorry we are not serving breakfast now". After I question him again and did not get a response, I said Hello. He came back with "we are Out of breakfast food". Seriously, they are out of breakfast food I thought. I asked for the manager and again no response. I said hello again. All that was said was "pull to the second window". I pulled to the second window, and the guy said how can I help you. I told him what I wanted to order, and he said they were out of breakfast food. I again explained that I sat in the drive-through for 25 minutes and it took a few more minutes for someone to ask for my order. His response was "we do not have any more breakfast food". Wow, I thought, how can they be completely out of sausage, eggs, tortillas, bacon, and cheese. Then I realized, they were not out just did not want to cook any more "breakfast food". I again asked for the manager, the guy I was speaking to said" I Am The Manager, with an attitude. I told him I did not know he was the manager since he had never said anything about being the manager. He said, well you asked to speak to the manager, I am the manager again with the attitude. I told him he did not have to get an attitude with me. He said I could order Lunch if I wanted to. Then he proceeded to tell me that they only had four employees and I was lucky that they were even open. I totally understand they only have four employees but to deny someone's order after sitting in line for 25 minutes is a little frustrating. This is especially when the vehicle ahead of me order two taquitos and french fries. I was not expecting him to solve world hunger, but as the manager, and considering the lengthy wait, he could have shone some discretion and said he would take the order this time. I told him I would leave a bad review due to the quality of service and for the attitude towards me. He said something about a good review, and I said "No, a bad review if I cannot order breakfast after waiting for 25 minutes". I would have been willing to leave a good review he would have just shone a little discretion and not had an attitude towards me. I started to go inside and place the order when I first arrived since it was 10:40, but the line only had four cars. I thought surely, they can get the order taken in 20 minutes. But no, they could not. By the way, the lobby was closed, so everyone had to go through the drive-through. Just another reason he could have shone some discretion and consideration for patrons in the drive-through. I left with no food after being there for over 30 minutes. I do not know what has happened to Whataburger lately, I do realize now why 25% of the time I order at this location the order is wrong. Just two words explain it, Management Attitude.
Whataburger
-
Service
The service at Whatabuger #599 was the worst I've ever seen. I arrived at 6:05 pm in the lobby, 4 customers ahead of me to place an order. I finally placed my order and paid for it at 6:25 pm. At 7:10 pm I received my order in hand after asking several times what is the hold up? This location is servicing the drive-thru customers before they handle the customers in the lobby and catering to the customers that have call in orders.

I am not the only customer that was very disappointed that night as several others were complaining also. The one manager that was on shift that night was a man called Jeff and he was not nice.
Desired outcome: Figure out a better system to serve the lobby customers faster then the drive-thru.
Whataburger
-
Drive thru ordering
2-22-22 7:05 PM Cuero Texas I drove to the speaker to make my order. After a legnthy silence I said hello to get an employee's attention.

I was greeted with the employee saying we will be right with you you don't have to shout darlin I said you do if you can't tell if anyone was there. The employee said " You know you don't have to eat here. I said 'Your right and i'm not going to eat here but I will write a letter.

I did not spend the $ 20 dollars at your restaurant, As a manager I would be furious if one of my employees dared to treat a customer like that. I don't know if they treated all customers like they did me. I did notice there was only one other car in the drive thru. I would check if the employees were drinking or stoned.

I usually eat breakfast or lunch twice a week and the employees are always great The evening crew needs a visit from corporate and much retraining
Desired outcome: Please look into this and counsel the female who took orders on this shift You can contact me at if you have more questions
We are here to help
16 years' experience in successful complaint resolution
Each complaint is handled individually by highly qualified experts
Honest and unbiased reviews
Last but not least, all our services are absolutely free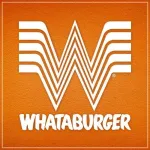 Whataburger contacts