Whataburger complaints
468
This review was chosen algorithmically as the most valued customer feedback.
I plan on calling them about this matter... Or maybe not. I think when people are "fans" of something... They put up with a lot without complaining. I'll keep this short... As I can. I may be the only one experiencing this. I love the dr. Pepper shake. Whataburger only seems to have it a few months each year? Then, they try to push off peach and chocolate...
Read full review of Whataburger
Whataburger
-
Store
We were in the drive thru at 11:10 tried to order breakfast and the girl in the drive thru was very rude and told us that they didn't have any breakfast ready. So I asked her if we should wait a bit and drive back thru she said that on u I already told u we don't have any right now. Like if this is how ur employees treat their customers then I would rather not be a customer. I have been a loyal customer for a long time and it seems like this company and their respect level has hit an all time low. Well I'm not the one and I plan on telling everyone that I know that eats their not to because of how rude their employees r. And I called beforehand and a girl answered and told me that breakfast starts at 11 and then hung up in my face. Probably the same rudre girl that I spoke to in the drive thru. What a shame.
Desired outcome: Want to be treated with respect
This review was chosen algorithmically as the most valued customer feedback.
Terrible Service and they Lie to your Face I have been patronizing the location at 3105 Forest Ln, Dallas, TX for 6 years. I will no longer order anything there for myself due to the terrible service but, my young son wants some offerings so I continue to patronize this godawful POS whataburger for him. The problems I have encountered here are too numerou...
Read full review of Whataburger
This review was chosen algorithmically as the most valued customer feedback.
Ordered 2 burgers and 2 fries. 2 other customers came in after me and were given their food before me. I never did get my food. The teenager manager told me to get out and not come back. Unless you find better management. I will tell all my friends and family to never eat at your restaurant again. I was a restaurant manager myself for 4 years. This i...
Read full review of Whataburger
This review was chosen algorithmically as the most valued customer feedback.
App order, three orders of chicken tenders and all were room temperature, the onion rings were burned, the fries were hard and cold, condiments we requested we not in the order either. We were also missing our reward order of onion rings. Our order was number 2052204. Kemah Texas Store on FM518 near HWY146. 40+ year customer and first time this has happened. New owners should be ashamed.
Read full review of Whataburger
This review was chosen algorithmically as the most valued customer feedback.
1st - They didn't give us the size of the drinks Correctly 2nd - instead of giving me a Cob Salad they give me a Garden salad and the grill jalapenos weren't grill 3rd - I was missing a French fries in one of my 3pc order This is not the only time that happened if happened before but I called one of the managers her name is Rubby. Every I time go NEVER...
Read full review of Whataburger
Whataburger
-
Poor food quality and inability to get order correct
We had to leave our home at 4:30 am and were looking forward to getting breakfast at Whataburger in our area. At 5am the front doors were closed but the drive through is 24 hours (we usually go in to order). The employee was civil enough and I even heard him order our jalapeno biscuits "without cheese" as he spoke to someone in the back. The drive through line was long and time consuming.
Outcome:
Both biscuits had cheese even though we were clear about the "no cheese". The biscuits seemed as though they were from the previous week - HARD and dried out completely. The eggs contained therein were cold. The potatoes were cold and soggy. The coffee we ordered was "so so". We had to through out the potato fries. We did not have time to go back through the slow drive through and we noticed they didn't provide a receipt in the sack anyway. Would have preferred a danish out of a vending machine honestly.
Desired outcome: Improved service in the future. Waste of time and money.
Whataburger
-
General service
Around 8;15 my boyfriend and I pulled up and ordered 4 shakes. 1 Medium chocolate shake, 2 Large chocolate shakes and 1 Large Chocolate Mint shake. We pull up through the drive through and pull up to the first window to pay. The worker who accepted our payment was very kind, when I asked if they would include a drink carrier last minute. As we pull up to the second window to acquire our shakes, things took a turn for the worst. We were asked by a worker what our order was and we happily and anxiously told them. We wait about 10 minutes when the worker who accepted our money asked us if we were still waiting on the shakes. I say yes, and she closes the window and asks where the shakes were. We see a worker grab four cups to prepare to make the shakes, no dice. At this point my boyfriend was starting to get annoyed, another 5 minutes pass by until the first worker asks us to pull up through the drive through. A bit of an odd request considering that the drive through curves directly onto the road (a poor design plan.) We sit in the drive through for 15 minutes and 4 cars manage to pass by us nearly hitting our car. At this point my boyfriend is livid and I am annoyed. I get out of the car to go inside to pick up the shakes. I walk up to the entrance to see many employees sitting in the lobby on their phones doing absolutely nothing. I pull on the door when one employee looks up and tells me to walk around to the side entrance. I walk in and they were like "Oh, are you here for the shakes." I say yes, slightly annoyed as to why they knew I was in there. I patiently say yes and explain the situation about how we were blocking the drive through. Another 5ish minutes pass and at this point I am about to leave. I call my boyfriend and ask him to pull out of the drive through and pull around into the the parking lot. My boyfriend who was sitting in the passenger seat has to get out of the car to the drivers side to pull around. I hear one of the workers ask where the shakes were and learned that only 1 had been made and was just sitting on the counter melting under a heat lamp. Another order was given to a car waiting in the line. Finally my boyfriend comes in because I had been inside for a very long time, and we see a worker flip a cup over to make it look like the shake was closer to the top alluding to the fact that we were getting more shake, not actually getting the amount of shake that we paid for. A worker gets the medium shake and says "There's a f*cking hole in this, give me another cup." That worker then proceeds to put the shake with the hole inside the cup, into another cup. We finally are handed our shakes with a "We don't have a drink carrier, here you go." Our shakes were inside the whataburger bag flopping around. We neither received a sorry or a offer of a refund. I understand that the fast food industry is busy and a stressful work environment, however that is no excuse for the poor quality of service we received tonight, nor the workers dropping the F-bomb in front of customers.
Desired outcome: Better service
This review was chosen algorithmically as the most valued customer feedback.
I have been eating at Whataburger 55 years. Today I ordered a #1 w Cheese. It took forever to get my order, and when I got it, it was cold, Bun, Burger, Cheese, and Fries. The only thing that was right was I got a cold drink to go with it. The Service Sucked December 18, 2021 @ 8:00 am. I was with 8 other people that witnessed this example of crappy food and service. Thanks
Read full review of Whataburger
This review was chosen algorithmically as the most valued customer feedback.
My general manager McKenna Phillips has still not fixed my pay. As a permanent graveyard worker I am supposed to be making $12 an hour but I am still only making $11, there are a few people that have gotten there pay fixed but not everyone… this ties in with another problem communication. She is extremely bad at communicating with everyone from managers to...
Read full review of Whataburger
This review was chosen algorithmically as the most valued customer feedback.
I had to come back because my sandwich was missing an egg. I had already gotten ti my place snd had to leave and come back... when I said it was missing an egg she said she would replace it:... but mind you the sandwich was cold or lukewarm by then. I was in line behind another customer. When I got to the window I said a new sandwich snd gave back the old...
Read full review of Whataburger
Whataburger
-
food
Food and service.

I have been a customer at Whataburger for many years. But the food and service have gone down in the last month. I enjoy the pattimelt, but two weeks ago when I got home, the taste of the sauce was NASTY. I could only take two bites before i threw the whole thing away. Maybe the wrong sauce. Today I went for a #1 meal and had to ask for ketchup, napkins and straw. When I bit into the burger, the bun was soggy.
Desired outcome: pay more attention to your cooking and better service at the window.
Whataburger
-
Burgers and fries
My family has been devoted Whataburger customers for the past 30 years. We have eaten at many of the stores over the years. Today I stopped at our store in Sherman Texas just like I do at least weekly. I overlook the long waits and try to be patient especially with the staffing issues everywhere. Today was our last Whataburger, we have tolerated a lot under the circumstances but the burgers we got today honestly looked and tasted like they were a couple of days, the bun was all dried up and the burger was stone cold and hard. The fries were also stone cold and soggy. One of our favorites items is the fries, hot and crispy and they have slowly gotten so bad the are worth eating. The only thing that will change my mind about going back is to have some well trained mgmt. and staff and quality products, nothing less is acceptable.
Desired outcome: properly trained staff and quality products
Whataburger
-
Food quality and consistency
Why dont cheeseburgers come with melted cheese anymore? Every time I order cheese, it has been thrown on the burger cold long after leaving the grill. It isn't even drooping on the corners; just flat and cold. Today I got ketchup that was mostly sugar. Not even close to your normal flavor. Fries and burgers rarely come out hot like they used to. Quality control is slipping and I am about to lose hope.
Whataburger
-
Employee on fryer
I live in Texarkana, Arkansas and went to the Whataburger on state line Arkansas side to order breakfast for 2.. so I order 2 sausage egg and cheese taquitos and a hash brown, but asked to have it fresh n hot. The girl on the fry station turn and said these are fresh just pulled them up 2 mins ago, but the point is, that I wanted hot and fresh not ones sitting under a hot lamp. So she never made fresh ones for me, so I told the cashier that I wanted to order onion rings instead of the hash browns, and my food had come up by then and the cashier told the girl on the fry station that I wanted onion rings and not hash browns. The girl on fry station then grab my bag and turned towards the fry station and just threw my bag of food and had a attitude cause I changed my hash browns to onion rings, where in the first place she should have put fresh hash browns down. After she threw my bag of food I had asked the cashier to just refund my money back so I could go across the street to McDonald's. And the manger there David just told me sorry and that was it, no let me make it right. I will never go back to a whataburger. Just from that one girl on fry station that to me didn't want to be there.
Desired outcome: Was told sorry, or let me make it right or have the employee apologize to me for throwing my food.
Whataburger
-
The food
The store on Collins and 30 our food was awful patties were raw, my husbands was not supposed to have mustard and it was drowning in it mine was not to have onions it did, my daughters chicken fingers were hard and cold my order number was 592725 I was there at 7:28:03
Desired outcome: To make it right
Whataburger
-
Failed to deliver
After 40 years of eating at Whataburger I decided to try their delivery. They never delivered. As a matter of fact, they did deliver, but to a completely different address.

I immediately contacted the local restaurant and was told to contact HQ via their website. They have proactively ignored me for a week. I have contacted them 3 other times since then and they still ignore me. I want a full refund.

If Whataburger thinks I will not take them to court for a $25 burger and delivery fee, they are gravely mistaken. It's now about principle and customer service - or lack thereof.
Desired outcome: Full refund
Whataburger
-
Service
#734, S. Espinpza Manager

0629 10/13/2021

Slow window service, 15+ mins. Wrong order, Manager unwilling speak.
After waiting 15+ for a wrong order. I had to return to get my correct order. 5-6 cars in drive through, 1 person behind the counter, 3 people in an office.

I asked for help, the one person went to the office
Then told me to wait per the manager
3mins later. I asked for the correct order (paid) and to speak to a manager.
Jr. Manager came out as did her JOB. Espinoza did not offer any guidance of respect, That poor service is a reflection of the Manager.
WHAT-A-WAY to treat a LONG TIME WHATABURGER CUSTOMER
Desired outcome: Notify Whataburger and poor management style of on-shift Manager ESPINOZA
Whataburger
-
Service
Restaurant 855 on Marsh Ln., Dallas. Couple of months ago, drove up to drive thru lane. One car ahead of me. Great! No long wait time. Except they left him sitting there for ever without taking his order! I finally had to drive around, swearing off your establishment forever. I thought corporate deserved to know why they lost a customer for life; so, went online to take a survey. But, the sites I found required a survey code, which I didn't have. So I guessed you guys didn't care. Until today. I was almost in a car accident. In thanksgiving, I decided to wait through your drive-thru no matter how long (it wasn't). Let me say, since COVID, I have more of an appreciation for front line workers, so often tip clerks in drive thrus, now. I gave cashier Mikaya L. on order #588430 a $5 tip on an order totaling $9.35. That's over 50%. At the end she asks me if I want ketchup. Why not? She comes back with 2 packets; but, before giving them to me, asks to check my receipt to make sure ( really ordered & paid for a large fry. Really? I just gave you $5, over 1/2 the cost of the meal, and you're haggling over a couple of packets of ketchup? I'd think you'd be giving them to me by the handful, apologizing for not being able to fill up my car with them! You guys really count pennies that much? Seems excessive to me.
Whataburger
-
Service at your store in Carrollton Texas on Beltline Rd
On Tuesday morning at 3:30 AM I stopped in at your facility on Beltline Rd Carrollton Texas. I ordered 2 Sausage and egg biscuits in the drive through as I normally do
This time was different, I felt uncomfortable when the server asked for a two dollar tip on a seven dollar purchase. When I said I was already buying breakfast for a friend the pleasantries suddenly stopped. When I asked for some honey to go with the order I later found out she had put lemon juice in the order.
If this is how the new Whataburger policy is at the drive through attendants asking for tips and then adding sour condiments to your customers I think something should be done to address this problem. If this action repeats itself I may chose to do business elsewhere . I also thought I would be offered a receipt for my purchase but didn't receive one so right now o don't know what I was charged
My email address is [email protected] please remit a reply to any action taken. So as to clear up any confusion on who the person was, its was a chunky black female with fake long eyelashes.
Desired outcome: Reprimand the attendant
We are here to help
16 years' experience in successful complaint resolution
Each complaint is handled individually by highly qualified experts
Honest and unbiased reviews
Last but not least, all our services are absolutely free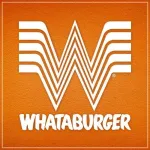 Whataburger contacts