Truworths
-
Settlement letter
On Monday 2022/05/23 I have been calling and calling requesting a paid up letter from truworths as I have settled my account

They refused to send me saying it must be requested by debt busters when I call debt busters they say I need to send settlement letter before they can remove me from debt review.i am totally not happy of service I received from truworths as I paid my account straight to them but when I request proof of paid letter they giving me run around very disappointed indeed my ID is 8605035673084 and email [email protected]

Hope to hear from you soon

Regards

A Makinana

073 078 9660
Desired outcome: Settlement letter be sent straight to my email address please
This review was chosen algorithmically as the most valued customer feedback.
On 27 april paid ordered delivery for shoes to store clearwater upon many calls I was told no delivery received I must wait wait sms today bring 17 may still no news not forgetting I wanted shoe for my son's birthday I asked manager and many that spoke to is there anyway I can query delivery they said no u can't obviously knowing their service from past...
Read full review
Truworths
-
Daniel Hechter Sneakers
I am extremely disappointed in the quality of DH Sneakers

I purchased a pair of lovely sneakers and wear them occasionally

To my surprise these sneakers are starting to tear all around.

Wash Care Label - 3007782 15564 S20

I'm not sure is this is the sickness of DH Sneakers but I have another Sneaker

Serial: 488079141506 S19

Import Code: 1609908

This Sneaker in particular is also starting to tear in the front as well

My Cell number is 082 520 3744

E-mail - [email protected]
Desired outcome: I'd like for these specific shoes to be replaced or be changed for a similar pair if there is no stock of these.
Truworths
-
Socks and uzzi cap
I bought Uzzi Cap after using it, it was very bad. It changed color I then washed it, it became worse. It looked so old. I didn't even started paying it. This month I went to buy socks for my kid and myself (ladies socks) I haven't washed them yet and the socks already in a. Disaster. I regret making purchase at Truworths. Everything has changed we only buy the name. There is no quality as before. I am heartbroken and I even think of closing my account there. I am not happy at all about how truworths sell names not quality

Thank you.
Desired outcome: I'd appreciate a response
Truworths
-
Shoes
I bought shoes on sale at groblersdal mall which are poor quality as I can't walk properly in them when I fit them. I took them to groblersdal mall. I was not aware of the dust on soles, shuu the cashier and manager were so rude, I did not have a problem with cleaning the shoes as I did, but their attitudes, worse part the shoes as you wipe them they get scratches and they wanted to say I wore them and when they told me to clean them they had no scratches. Cashiers must stop making our lives a living hell when we return items, I live in a village and am glad I didn't wipe the shoes at home as now they will be accusing me of wearing them. Last I bought bra which was missing a flour I didn't return it because it was fitting, stop making us crook because what you did making me wear those shoes to prove that they are not a good quality was embarrassing for me
Desired outcome: Change attitude and address people respectfully irrespective of how they look
Truworths
-
Purchase Discount
02.05.2022 purchased at phola mall and total of my items wasR1100 & de guy assisting me said that my discount offer will not apply because some items dat I have are on sales and I fail to understand dat secondly he instructed (did not ask)me to take back de item dat I'm leaving because of de my voucher does not apply .

*He should be taught 2 interact with customers

* conditions should be stated for vouchers - can you give me a full description how your vouchers apply because it is totally different 2 ada shops
Desired outcome: To be allowed to add de returned item & redeem my voucher
Truworths
-
Pale Pink Stone Inset Watch item no 10527428
On Monday 25th April I bought the above mentioned item at Tzaneen Crossing, after opening the watch I noticed it is too big on my wrist and therefore took it to the store for resizing, the store manager said that they are not allowed to do resizing anymore according to the company regulations, as a customer I am now stuck with an item that I cannot use as its non refundable or exchanged as I had already taken it out of the box and therefore is no longer under guarantee. My amazement is " how many people have bought the item and not be able to put it to use unless if they have to take it to another jeweller to have it resized and pay an extra amount"?, it the item only sold to a specific group of consumers?

I still have the item in my possession with no idea as to who should I take it to for resizing and still have it looking as good as it does...

I am not impressed with the service provided and having to pay for something I have to pay extra for for me to be able to enjoy it.

Your assistance to resolving this will be appreciated.

Regards,

Mpho Raphalalani

820622 1032 084

072 949 8483
Desired outcome: To have the watch resized or exchanged.
Truworths
-
Phone
Good day

On the 13th of March 2022 I bought a phone a Nokia C20 cash payment at truworths Zevenwacht Mall and when I noticed that there is a problem with the phone it does not pick up network I tried all the networks all did not work

On the 30th of March 2022 I returned the phone the person who was helping me said it will take 2weeks to fixed he will send it to repairs. The person who was helping me it was Zaire Samuels

He said when it's back he will call me I waited and waited there was no communication

On the 20th of April 2022 I went to the store to check. Zaine Samuel's was helping me again he did nothing I asked him to speak to the manager he said he is the manager I asked him why you don't do a follow up he did not give me a straight answer

I'm so angry because I paid cash for a phone and now I don't even have a phone I have been waiting it's almost a month now waiting for a phone that I paid cash

I really need this matter sorted out because it's a delay on my side I don't have a phone

Please respond or I will take further actions

081 779 1316

Hazel Mkhaba
Desired outcome: To get my money back
Truworths
-
Service trade route lenasia
Truworths refused to complete a purchase on account

Stating my temporary driver's license isn't a form of identification.

I had just purchased at Game in the same mall and used the Temporary Drivers License.

I had also been to the Absa branch and received service with the same form of identification.

Not great experience

Could not get the items I had taken.
Desired outcome: Need to be able to shop at the storeHaving stuff treat a customer as though they are a criminalReally not good
Truworths
-
I bought a t-shirt for my son but it was burned at the back and I didn't see it.
I bought a new basketball T-shirt for my son without noticing that is burned at the back. I saw it after a couple of days because I had to take it with to home, for him to fit the clothes, that's when I saw it was burned. Then I went back to the store to report it but they said I burned it myself, surprisingly how can you burn a unworn cloth with a price tag on it.

Truly speaking I am disappointed on their services and their respond trying to put a blame on me. Firstly I applied for account November 2021 and I never received the card, I am using the temporal one. This kind of treatment will lead me to to pay off my R250 debt and close the account.

you can kindly contact me on 082 767 9335 or email on tc. [email protected] My name is Lindeka Ntuli.
Desired outcome: an exchange and your response will be appreciated.
Truworths
-
Poor product quality
I purchased a pair of boots in 07/19 during the winter clearance sale. Due to covid, the boots weren't used. The boots were kept in the original packaging untouched still with the payslip in the box. I recently opened the box and found the boots is already flaking and cracking. I purchase majority of my clothes and shoes from truworths. For the price we pay, we expect good quality and long lasting products. I even purchased a brown gingermary jacket and I used it maybe 20 times and it's already cracking.
Desired outcome: I'd appreciate a response. I would like the boots to be accessed so that product quality is improved and possibly a refund. Thank you
Truworths
-
Refund
I placed an order with truworths online in February, i never received the clothes and i was partly refunded. I'm still due the reminder which i haven't received.

I've sent so many emails and even called truworths but still i haven't received help or my refund. After i spent so much on airtime to email and to call but truworths still wants me to request a bank statement which i will be charged for by my bank. The manager was very rude on the call when i asked him how am i going to get compensation for all the trouble and the charges, he just said by them resolving the issue which mind you is not my fault. I'm very disappointed by the terrible customer service i have received. I still haven't received my refund from February
Truworths
-
Take my cellphone number off your system please
Date of complaint: Continual.

I have been a customer of Truworths for years but closed my account due to unsatisfactory service years ago. After numerous requests to remove my cellphone number from Truworths systems, I still receive marketing sms's.

PLEASE REMOVE MY TELEPHONE NUMBER FROM YOUR SYSTEMS

0823204834.

I have never agreed to receive promotional material from Truworths.
Desired outcome: I do not want Truworths promotional SMS's
Truworths
-
Agents
The calls received from Truworths are on the board of harassment and complete dysfunctional service. I made payment arrangements, have then made the payment and sent the POP to the email address that was given. The agents are continuing to call me and then apologising for doing so and then continue to call me.

What on earth is going on?

When the account is up to date, they continue the harassment to make purchases.

I am therefore going to close this account. Absolutely insane.
Desired outcome: Stop the frigen harassment calls!!!!
Truworths
-
Not receiving my account card.
I applied for an account on the 7th of Feb 2022.

They told me I'll receive my account card within 6 weeks.

I still haven't received the card.

I also relocated to a new address this week (23 March 2022)

My new address doesn't have a PO Box.

Why cant I just collect my card at a truworths branch.

The lady on customer care literally told me I cant get a card if I don't have a PO Box...

We are in 2022... no one use PO Boxes anymore, that's why we have emails.

Please tell me how and where I can get a card without a PO Box.
Desired outcome: Deliver the card to a Branch near me!!!!
Truworths
-
Call centre lady
I just got off the phone with the rudest lady I have ever met. First off she is laughing on the phone saying my surname with is Jamison , so have no idea what or how unprofessional you have to be . To her telling me I owe money . Which I told her I eft yesterday, then she tells me it's not their fault that it takes 10 days to reflect after I asked her to please make a note that I do not get 9 calls a day. She then hung up on me while I was still talking .

I am so disgusted in this I have only had this account for 1 month.

I can honestly say that this is a really rubbish service
Desired outcome: I would like an apology from the women who called on 0124926390 at 09:55
Truworths
-
Policy of poor manufacturing products
Hi, I have purchased a pair of airmax at Office London online on 23 November 2021 for R2 600. The shoe was worn twice and then the stitching starting to become loose.

I then visited your Canal Walk branch on 5 March 2022 to have them send the shoe back to you head office.I was advised it takes two weeks,which I did not have a problem with.

On 16 March 2022,I called Canal Walk to find out if they have received any feedback,to my surprise them I have received feedback and did not inform me.

The shoe was rejected,because it's the over lapping of the fabric,therefore the stitches started to come loose.

I have purchased several sneakers from Office London and never experienced this poor quality on any of the sneakers.

I am highly disappointed at the feedback and response,as this shoe is almost R3000 and for the quality,it is seriously ridiculous.

I am a loyal customer for years and clearly your policy states,there is a 6 month manufacturing warranty for any detected goods which was use for its intended purpose.

I called the Head Office as well,they kept me hanging on the line.

It is absurd,how one pay so much for a brand and the quality is bad.
Desired outcome: I would like for my account to be credited and to relook at this matter.
Truworths
-
Shoes life span
Hi Sir/madam I trust you are well. My name is Lynn Oerson I'm a account holder at Worths. my contacts are phone 0846686065 email [email protected] bought this [email protected] Truworths

I bought shoes from you guys in Jan and the way the shoes finished is not good.

Not even three months and it's broken both sides I paid R500 but the quality is more like R100.

I'm extremely dissatisfied with this type of quality that you guys sell for such a respected brand. I can't believe this happened to me I've been a loyal customer of you long to be treated like is is unfair I feel cheatedout of money.
Desired outcome: I want my money back or my credit returned.i can buy a shoe a other retailer and it last me more than 6 months.
Truworths
-
Fraudulent purchase
I am a bit offended by the "insinuation ", I am the injured party here, my account was used for fraudulent purchases and I get questioned as if I am a criminal about my children shoe sizes etc and my whereabouts on the day etc and where my children live etc.

Why doesn't Truworths up the security and maybe do a OTP or password to prevent this instead of criminalising proper customers.

I was the one who alerted Truworths, I have this account since 2000 I think.

I understand it spart of your "investigation ", but please I AM THE ONE WRONGED HERE!

Attached is the survey email I got, which got the whole ball rolling as I have never ever been in an Office London store.

I want my credit report rectified as well. I'm no big spender.

Why don't you question whoever rang up the purchases?

Instead you add insult to injury
Truworths
-
sumsung A02 phones
my i.d number is 7603190460083, am Brenda Mmatshepo Mogade and am an account holder at Truworths. i bought 2 sumsung a02 phones in August 2021 at Middelburg mall. within 2 weeks one phone stopped working i send it back to the shop then the shop sent it back to MTN. I havent received the phone until today. the other phone stopped working on friday 04 March 2022, and it gives the same message of imes like the first one. so what i dont understand is that i must keep paying for phones that are not working. my contact details are as follows: cell: 0832416831

email: [email protected]
We are here to help
16 years' experience in successful complaint resolution
Each complaint is handled individually by highly qualified experts
Honest and unbiased reviews
Last but not least, all our services are absolutely free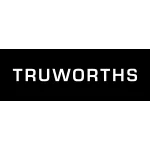 Truworths contacts
Truworths representatives

Truworths Customer Services

Wasela