Truworths
-
Agents
The calls received from Truworths are on the board of harassment and complete dysfunctional service. I made payment arrangements, have then made the payment and sent the POP to the email address that was given. The agents are continuing to call me and then apologising for doing so and then continue to call me.

What on earth is going on?

When the account is up to date, they continue the harassment to make purchases.

I am therefore going to close this account. Absolutely insane.
Desired outcome: Stop the frigen harassment calls!!!!
Truworths
-
Not receiving my account card.
I applied for an account on the 7th of Feb 2022.

They told me I'll receive my account card within 6 weeks.

I still haven't received the card.

I also relocated to a new address this week (23 March 2022)

My new address doesn't have a PO Box.

Why cant I just collect my card at a truworths branch.

The lady on customer care literally told me I cant get a card if I don't have a PO Box...

We are in 2022... no one use PO Boxes anymore, that's why we have emails.

Please tell me how and where I can get a card without a PO Box.
Desired outcome: Deliver the card to a Branch near me!!!!
Truworths
-
Call centre lady
I just got off the phone with the rudest lady I have ever met. First off she is laughing on the phone saying my surname with is Jamison , so have no idea what or how unprofessional you have to be . To her telling me I owe money . Which I told her I eft yesterday, then she tells me it's not their fault that it takes 10 days to reflect after I asked her to please make a note that I do not get 9 calls a day. She then hung up on me while I was still talking .

I am so disgusted in this I have only had this account for 1 month.

I can honestly say that this is a really rubbish service
Desired outcome: I would like an apology from the women who called on 0124926390 at 09:55
Truworths
-
Policy of poor manufacturing products
Hi, I have purchased a pair of airmax at Office London online on 23 November 2021 for R2 600. The shoe was worn twice and then the stitching starting to become loose.

I then visited your Canal Walk branch on 5 March 2022 to have them send the shoe back to you head office.I was advised it takes two weeks,which I did not have a problem with.

On 16 March 2022,I called Canal Walk to find out if they have received any feedback,to my surprise them I have received feedback and did not inform me.

The shoe was rejected,because it's the over lapping of the fabric,therefore the stitches started to come loose.

I have purchased several sneakers from Office London and never experienced this poor quality on any of the sneakers.

I am highly disappointed at the feedback and response,as this shoe is almost R3000 and for the quality,it is seriously ridiculous.

I am a loyal customer for years and clearly your policy states,there is a 6 month manufacturing warranty for any detected goods which was use for its intended purpose.

I called the Head Office as well,they kept me hanging on the line.

It is absurd,how one pay so much for a brand and the quality is bad.
Desired outcome: I would like for my account to be credited and to relook at this matter.
Truworths
-
Shoes life span
Hi Sir/madam I trust you are well. My name is Lynn Oerson I'm a account holder at Worths. my contacts are phone 0846686065 email [email protected] bought this [email protected] Truworths

I bought shoes from you guys in Jan and the way the shoes finished is not good.

Not even three months and it's broken both sides I paid R500 but the quality is more like R100.

I'm extremely dissatisfied with this type of quality that you guys sell for such a respected brand. I can't believe this happened to me I've been a loyal customer of you long to be treated like is is unfair I feel cheatedout of money.
Desired outcome: I want my money back or my credit returned.i can buy a shoe a other retailer and it last me more than 6 months.
Truworths
-
Fraudulent purchase
I am a bit offended by the "insinuation ", I am the injured party here, my account was used for fraudulent purchases and I get questioned as if I am a criminal about my children shoe sizes etc and my whereabouts on the day etc and where my children live etc.

Why doesn't Truworths up the security and maybe do a OTP or password to prevent this instead of criminalising proper customers.

I was the one who alerted Truworths, I have this account since 2000 I think.

I understand it spart of your "investigation ", but please I AM THE ONE WRONGED HERE!

Attached is the survey email I got, which got the whole ball rolling as I have never ever been in an Office London store.

I want my credit report rectified as well. I'm no big spender.

Why don't you question whoever rang up the purchases?

Instead you add insult to injury
Truworths
-
sumsung A02 phones
my i.d number is 7603190460083, am Brenda Mmatshepo Mogade and am an account holder at Truworths. i bought 2 sumsung a02 phones in August 2021 at Middelburg mall. within 2 weeks one phone stopped working i send it back to the shop then the shop sent it back to MTN. I havent received the phone until today. the other phone stopped working on friday 04 March 2022, and it gives the same message of imes like the first one. so what i dont understand is that i must keep paying for phones that are not working. my contact details are as follows: cell: 0832416831

email: [email protected]
Truworths
-
Preprescribed account still listed on credit bureaus
My Truworths account that is prescribed according to the South African act is still listed as a default payment on the credit bureaus as a double entry, from Truworths and their collection agency.

As per law these entries must be removed.

The account was opened in 2018.

This issue must be resolved because its lowering my credit score.
Desired outcome: Removal of default entries on all credit bureaus
Truworths
-
Order online
Helo.im just so tired of waiting for this order that can't reach me eva since 2 weeks ago..evrytime they sam me and tell me they deliver it at 5pm than I ust be home to accomadate them.well I'm tired of this waiting on u guys..so pls can i get my order around About 9am or 10am this morning or else I close this account.O301054788 thats da order nr..my adres is 20 Orchard Street Scottsville Kraaifontein 7570 Cape town South Africa..tnx enjoy
Truworths
-
Customer Service
I have had my account with Truworths for quiet a lengthy period now.

This month they happily placed me in their list of slow payers, when more often than not I pay more than the minimum and this time for an over sight, forbthe very first time ever, I was R50 short on payment.

Really what kind of service is this, I noted the error and also rectified it almost immediately, but playing the power hungry firm they are, they ignored my claims and has.

This is disgusting.
Desired outcome: That the slow payment status is change.
This review was chosen algorithmically as the most valued customer feedback.
K M Borland Acc No. 10100170901749 I moved from Strand to Vredehoek 1 December 2021. I specially went in to Somerset Mall Truworths and ensured my address was changed and all details. I get statement 12 December 2021 and the address is incorrect: Court should be Square Area left out ie. Vredehoek. I call and they change the address and send a letter to...
Read full review of Truworths
Truworths
-
Billing Manipulation
Quite bluntly Truworths us nothing more than a franchise tge aims to breakdown personal character.

After the long and full duration of my account which has always been up to date, oaid in addition of the minimum payment required, it seems that Truworths decided, WITHOUT sending me a statement or contacting me, registered me as a poor payer over and I

Quote R50.

I will now exercise my right to sue the company for blatant deferment.

Don't expect professional service, or logic, this company had limited ethical fibre and will do what it can to breakdown your drive to stay ahead in our challenging world while providing and selling over priced clothing.

Just a warning.
Desired outcome: The company rectify the false claim with the credit regulators.
Truworths
-
Store manager sandton City. Thepho.
Exchanged an item that was purchased on my account. Casual called him for assistance. He then without listening to me decided that the item was purchased at a discounted price. I tried to explained to him he is wrong and he started shouting at me telling me this is the system. We had a huge fight as he made a comment in zulu by saying that these white trash is upsetting my day! I understood him and took him on and swore at him calling him an idiot. He then made the statement in zulu again knowing that I understood him. By saying they didn't killed enough of u !

This is the people in charge of a branch. When I asked him for his name he only gave me his first name as he told us that nobody can touch him as he is the only manager there. And we can complaint they will not take action.
Desired outcome: He should not be working with the public. He put truworths in shame.
Truworths
-
Account fraud
On the 28 January I paid my account with my ID card since I lost my truworth card on December, I paid R650,know on the 5th of February someone at vaal mall used my account and again on 6th February around 10 am someone in crester mall used my account. I don't know how but it happened. Today being 10th of February I recieved an sms saying I must pay R880 on 05 March, which I don't know. I pay my account the amount of R650 every month since 28 January and I was about to go and pay myR650 for end of February 2022.please help

Phinah mabyana
Desired outcome: I will be happy if you guys help to catch this thief,or the person who did this faud
Truworths
-
I'm complaining about fraud on my truworth account
On the 37 January u paid my account at truworth west gate R650 using my ID book since I have lost my truworth card on December and rooted it in store on January.,but on the 5th of February someone managed to use my account at vaal mall and again on 6th February someone did the same using my account at Cresta mall.now today I have received the massage saying I owe truworth more than I now..please help
Desired outcome: Please help to clear or catch the person who did this
This review was chosen algorithmically as the most valued customer feedback.
I placed a order on Friday afternoon for a Earth Addict top for a gift for my mothers birthday (13 feb) not knowing it takes 5- 7 working days for delivery to your branches (I was told by Robin) that it is in fine print and he understands that it was not seen. I called Monday to find out how far my parcel is only to be told that it takes 5-7 working day...
Read full review of Truworths
Truworths
-
Blue Court Heel, size 6
Good Day,

I bought shoes online, order number O300945405. The shoes were delivered to Truworths Man Boulders Shopping Centre in Midrand from Truworths Rustenburg. The right is dirty on the heel inside, it looks like the shoes was on display. When I first noticed this, I decided not to be cheeky about it, not to return the shoes or file a complaint because I really like the shoes.

Collected yesterday, today I am wearing the shoes and the right shoes is loose. When I walk it comes out
Truworths
-
un believable, shocking experience.
good day.

My daughter bought me a pair of shoes as a birthday gift at Truworth store Chris hani, during her visit last Saturday, the shoes doesn't fit me, i now decided to take them to the nearest store in Newtown Truworth today, when i approach the cashier i was told that i cannot exchange because i don't have a gift receipts, when i spoke to my daughter she even said she doesn't know if they were suppose to print the slip for her, my daughter is in Limpopo she will not come back soon, and i am in Johannesburg not planning to go back now. i was told that i have 7 days to return or i must get her ID and her Card, i said to the lady i have copies on my phone, hence i don't need the money they can credit her account back as it is no use for me to keep them. this is not like i want to buy something using her card, i need to return back to her account toogggg. should she have been told she should have ask the cashier to give the gift receipt, what will i do with the shoes that doent fit me,

i also have an account for year in truworth i think it is high time for one to also think of other stores and just also close my account as i would not want to be treated like a thief.

The manager was not even helpful, no ramous and not willing to assist.
Desired outcome: money to be transferred back to her account as the period of exchange of return soon will be over and really i cannot keep the shoes while doesn't fit me.
Truworths
-
Cellphone
My wife bought cellphone from truworths goldenwalk germiston gauteng on the 26 july 2021 after a week it was having problem she took it to truwoths goldenwalk they said it was having problem with settings and again on the 12 november 2021 she took to truworth they took it.
and said it will go for repairs. december she went to check it if it was back from repairs they said they are still waiting for it. Today 20 january 2022 she went to check it they said is not back yet. my number is 0828610315
Regards
Edia
Desired outcome: Get the phone
Truworths
-
Bad attitude towards a customer.
I visited truworths(shop no.1382) at groblersdal mall to pay my account i was assisted by employee no.2030569.i gave her R300 notes to pay, she scanned the cash and returned one note, claiming it doesn't scan.i told her i just withdrew the money from an Atm, without a reply she just processed the R200, and handed me the receipt.i walked to the manager.The said cashier laughed behind me.The manager clarified the cash scan process.i also reported the bad attitude i received but she never reprimanded the cashier for her attitude towards me.
We are here to help
16 years' experience in successful complaint resolution
Each complaint is handled individually by highly qualified experts
Honest and unbiased reviews
Last but not least, all our services are absolutely free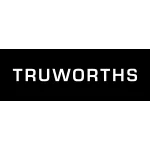 Truworths contacts
Truworths representatives

Truworths Customer Services

Wasela