Coach - Outlet complaints
35
Coach - Outlet
-
The leather handles on my purse have shredded (one worse than the other)!!
I purchased my Coach purse around April 27, 2019 in the Delaware Coach outlet store... before the pandemic. The serial # is N9M1379-F28997.

I have bought Coach purses ONLY for the past 10 to 20 years and have never had a problem with them.

I have taken a picture of my shredded handle purse and would like the handle replaced as soon as possible. My mailing address is below.

Thank you.
Desired outcome: I would like some new handles for my purse.
Coach - Outlet
-
Purchased a coach bag on april 26, 2022 through paypal.com from the fraudulent website www.Coach-outlet.com
Well, unfortunately I have recently discovered that there are no retail Coach outlet on-line stores. I purchased the, supposedly, 2016 New Fashion Coach Turnlock Tote in Signature Jacquared. I paid with a gift card that my sister gave me for my birthday and was charged $63.65 on April 26, 2022. The invoice I received through PayPal, however, stated the amount to be $72.45 USD . The email I received from them stated that they received the order and will arrange the delivery as soon as possible within 1-3 days, and it will be delivered within 3-7 days. The Transaction ID that PayPal listed is: 5VE65814GH801521B. The seller is listed as Daniushka [email protected] . . . of course this is non-existent. I have not received ANYTHING. Is there anyway that I can claim back my money, or is this a total loss?
Desired outcome: I would like my money back! This is nothing but a scam. Very professionally done, but still a scam.
Coach - Outlet
-
Unable to purchase items online
Message: Hello, I am very disappointed that I could not order my Haley Loafers online, in-spite trying to pay with 4 different credit cards , and trying to pay through your sales rep 2 times. They just told to call the outlet store, which I did in Maryland and they could not help me either because the person with the link was only available Monday when the outlet store opens. I was trying to order Style No. FG3110 and Style No. C5576. I would really appreciate receiving the service that I am used to buying Coach products in your store. Disappointed customer

Date of incident was Sat May 21 in the early afternoon!
Coach - Outlet
-
Employee went through my purse when I walked inside of the store because the alarm went off.
My Name is Pamela Bennett and I filed a verbal complaint against an employee here at the Coach outlet in Jackson, Ms. on January 28, the same night I spoke with his night manager and told her what he had done she just brushed me off and I just got my item and let so that following morning I called customer service told them what happened she said someone would get in touch with me, A young lady by name of Joy Thompson called me, and talked to me in such a hurtful way I asked her to never call my phone again, so the next morning a young lady by the name of Kandace emailed me and said that she was the Store Manager and Mrs. Joy wasn't supposed to have called me because she was just a store employee and I was like wow she was nice and I forgave everyone but something needs to be done about him being so rude and invading my privacy, since that incident every time I would shop on line with coach my items would get cancelled for no reason
Desired outcome: I would like some type of compensation because he did not have the right to go through the purse when I entered the store
Coach - Outlet
-
Racial Profiling
ORDER NUMBER: #CUP00617532

ORDER NUMBER: #XUP05254121

ORDER NUMBER: #U1795892

I recently purchased the above products on your website, but I had no idea it would cause me stress and anxiety. I went to your outlet store in Aurora, Il (1650 Premium Outlet Blvd Suite 573, Aurora, IL 60504) on Saturday, Feb 19, 2022, and the sensor on my jacket was NOT removed before it was shipped to me. An associate in the store showed me where it was (because the alarm sounded when I came in), and I explained how many stores I went to, and the alarm went off. To make matters worse, after the cashier cut the sensor out, I was racially profiled as I was leaving the store by a manager who insisted that I stole the jacket and even put his hands on me. I was so embarrassed because the store was packed, and I felt singled out. I never saw the manager for him to even accuse me of stealing, but out of nowhere, he said, "you took that jacket off of that hanger," before even looking to see there was not one single hanger insight.

I am a military veteran college student, and I work for the federal government. I had no intention of stealing from any store, and I came there to buy some items with friends from out of town. Instead of making it go viral like I was expected to do, I left the store in shame because I did not want to spoil the experience for my friends. It was a group of four of us, and if the associate who greeted me and helped me understand why the sensor (that was shipped to me) didn't physically see me come in the store, I may have gone to jail. She was also a minority. As I was being accused, she told the manager that it was on my jacket and the alarm went off when I came into the store. He did not believe her AFTER I went to the register to get it removed. I took the jacket off like I was a thief just for him to go all the way to the other side with my jacket and bring it back to me. I wanted to reach out here first before I took further action. I want all of my money back, and you can have the products that I spent my hard-earned money on. Because I am black, I can't enjoy nice things still in 2022.
Desired outcome: I would like all of my money back. I don't want to spend my money where I am not welcomed.
Coach - Outlet
-
Trekker Bag
I purchased a Trekker Bag for a Christmas gift for my daughter who is in the military. I received my bag in late October and Since my daughter is deployed she didn't received her gift until December 7, 2021. She realized is missing a shoulder strap. I called Coach Outlet customer service they said " I only had 30 days to return or exchange" they couldn't do anything about it. I didn't want a return or exchange I just want the shoulder strap. That ridiculous!
Desired outcome: Shoulder strap
Coach - Outlet
-
My Order
I placed an order on Nov 12, 2021

Coach charged my account 26 times for 1 order. I spent 2 hours on the phone trying to get it resolved on Nov. 23, 2021...I was told it wasn't Coach's fault.

These charges remained on my account for over 1 week...Over $2, 000 of my money was held because of this.

I called This past Monday and Tuesday to once again try to get it resolved..Tried to cancel the order but yet it magically shipped Tuesday.

Terrible customer service in my opinion
Coach - Outlet
-
Shoulder bag handle detaching from bag after only 3 months
I bought a shoulder bag online at coach-outlet.com in early July 2021. Now, the strap handle is detaching from one side. The sewing has come unraveled. I have tried numerous attempts via email and Facebook Messenger to find out what to do about this. I keep getting told to take it to my local Coach Outlet store. I don't have one very close to me, and I do not want to go into a highly populated shopping center with holiday shopping beginning and Covid cases still high in my area! I have expressed this to Coach, but they have yet to tell me an alternative. I keep getting the runaround. I'm super pissed about the bag coming apart in the first place, but to also get the runaround from customer service? My first email was sent on 10/11/21. I received a response on 10/15/21. I immediately responded back, but I have not received any further communication. I sent a message on Facebook on 10/14/21 and was told the same thing about taking it to an outlet store. I replied with the same issue of not being very close to a store and fear of Covid. I got a response on 10/16/21 about having an option to mail it in for repair. They asked me for my order number, which I provided. When I received a response, they told me once again to take it to an outlet store. Round and round with no solution! If I try to call, I can't get through. It apparently is an enormous wait time on the phone. My order number for the bag is U6067237.
Desired outcome: Repair or replacement of the bag
Coach - Outlet
-
Customer service
I needed to make a change on my order but could not reach a person to help me. I was told I could get a call back in 1 hour without losing my place is line. One and 1/2 hour later I still did NOT receive a call back. I called back again and was put on hold for almost 45 minutes. I heard their recording Tons of times saying sorry for the weight and still never got help. I have spent alot of money with these people yet with all the money they make, they can't hire enough help to keep up with customer concerns. I am disgusted. Has anyone else dealt with this situation? Shame on them!
Desired outcome: Better customer service with call-backs when they promise that.
Coach - Outlet
-
Purse
I ordered this purse almost a month ago and it still hasn't even shipped. I'm also currently on hold for 30 minutes now trying to talk to an actual person to see what is going on. Someone or made call me at 6173194761.
Desired outcome: I want the purse this week!
This review was chosen algorithmically as the most valued customer feedback.
I ordered a purse on december 1, they charged my credit card and said shipping in 5 to 7 days, it has now december 21, and the item has still not shipped, I spoke to customer service and they don't know anything about shipping and they can't cancel the order, or return my money to the credit card, they also said I could do a return if it ships and arrive...
Read full review of Coach - Outlet
This review was chosen algorithmically as the most valued customer feedback.
I buy a pair a shoes and one of them looks fake after couple used looks like this, I would like to request to be replaced or refund, I had always buying from coach company never had an issue but now I really need to get to your attention. Fake shoes to expensive to let it happen
Read full review of Coach - Outlet
Coach - Outlet
-
Unethical process
I ordered a wallet from coach june 6th and I got a confirmation code saying that my order was approved and it would be on its way soon, today is june 15 and I still never got a confirmation that is was being shipped. I decided to call to figure out the progress of my shipping and it turned out that my order was cancelled by coach without my regard because they didn't have enough wallets in stock. I am angry and disappointed that 1. I never got notified that my order was canceled the day after I ordered it and 2. When I called they said that coach did not have enough when my order was made. I don't like that they had me waiting for 9 days with no regards of informing me whatsoever and if I had not called when I did then I would never had been told this information, I am truly disappointed in coach and might think again when ordering online from them again.
This review was chosen algorithmically as the most valued customer feedback.
I never been in Store that staff make boring face all the time. Who is the name Liz always make face like has period everyday and be bitch to every customer. The Store always change policy every week like, Can buy anything the same material and model over 3 bags. Here in El Paso is Military city, we have big military base and almost store here can get...
Read full review of Coach - Outlet
This review was chosen algorithmically as the most valued customer feedback.
I received a black leather cashmere line glove as a Christmas gift. Unfortunately, it did not fit. I took it to the nearest Coach Factory Store in Northern Virginia. I requested to exchange it for a glove that fit. I found a pair that fit, however, the Manager would not let me exchange my glove (more expensive) for a pair that fit (cheaper) because Coach no...
Read full review of Coach - Outlet
This review was chosen algorithmically as the most valued customer feedback.
My mom ordered me a coach purse from outletonline2019.com . The purse was 59.00 and MasterCard is the only payment method accepted. She thought that was odd but placed the order anyway. Needless to say the purse never arrived. I started checking into the site and I noticed immediately that it is a SCAM. This company can only be contacted via email. There i...
Read full review of Coach - Outlet
This review was chosen algorithmically as the most valued customer feedback.
Date: 11/12/19 time : 7pm-8pm Coach staff Last four day ago, my husband visited and brought a pair of earring (worth RM158.00) to me as my Christmas Present. Unfortunately, I have received the defect earring which is can't wear it and also miss out one of the small logo tag coach too. I was unhappy due to how come staff choose a broken item to my...
Read full review of Coach - Outlet
This review was chosen algorithmically as the most valued customer feedback.
Dear sir/madam, Greetings. I bought coach bag( F28967) from your store on 15 Mar 2019 as a birthday gift to my wife. Sadly, the thread near the zip is coming off and my wife is devastated. I called the customer service and they advised me to take the bag to nearby coach retailer . Today I took the bag to Stratford coach store and met the manager Miguel...
Read full review of Coach - Outlet
Coach - Outlet
-
coach has charged my card without confirming the purchase
Dear Sir or Madam,

Please be advised that you have charged my internet shopping card for the amount of 162 + $ (price of the attached bag); although I did not receive any email from you confirming the order. if the transaction has been completed, i'll be happy to receive the item. if otherwise, please refund the amount to my card.

This is the fifth notification I am sending and I hope will get an answer from you very soon.

Many thanks and very best regards,

Iman Zoobi
106 Danforth Avenue, Paterson
New Jersey, zip 07501
Coach - Outlet
-
defective handbag complaint
SUB : Defective Bag Complaint

Hello
I would like to bring it to your attention that I purchased a coach bag from Bicester Village, London (invoice attached). I took the brand new bag on my vacation where the strap came off on the second day of trip. It was very embarassing to be a part of such situation as if the bag was purchased from a local supplier.
I have always known Coach as a brand of repute selling premium high quality products.

Though I have been using this Label products for quite a few years and never experienced any problems, I hope this complaint is taken seriously and my bag gets replaced asap.
I have also attached pictures of bag for your reference.

Your reply is awaited.

Thanks & Regards

Dr. Manya
+91 8054071709
Email id- [email protected]
I am writing to complaint about a faulty bag that I purchased from a coach outlet in London in April this very year.

I would like to bring it to your kind attention that I carried it just twice and the side strap came out. I have attached the photos of the same.

I am both bothered and concerned and now I am hesitant to trust quality of your products.
Since the bag belongs to your brand I had assumed it to be of very good quality.
I would like to know how this might have happened.

I have been a devoted customer of your company and didn't have any problems with your bags in the past.
So I hope you will take my complaint seriously.
I have attached a copy of my original receipt .

I seek to hear back your reply as soon as possible.

I can be reached by my phone +91 [protected] at any time or via email at [email protected]

Sincerely
Dr Manya Gakhar Nagpal
We are here to help
16 years' experience in successful complaint resolution
Each complaint is handled individually by highly qualified experts
Honest and unbiased reviews
Last but not least, all our services are absolutely free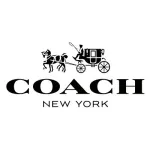 Coach - Outlet contacts