Thousand Trails complaints
111
This review was chosen algorithmically as the most valued customer feedback.
We stayed at Fiesta Key from July 17th through the 24th. We have been staying here for years and never had an issue. On Monday July 18th, we had an encounter with another person staying at the resort. Security was called 2x. The other person started attacking my son and calling him names and my husband became upset and started yelling at the other person at...
Read full review of Thousand Trails
Thousand Trails
-
Your Breach of Contract for Membership
I joined Thousand trails in the fall of 2020 and began paying monthly payments. Immediately, I could not reserve a campground space for my big rig (i.e. 45ft Diesel Pusher) because they had no availabilities.

I finely was able to get a reservation in San Antonio, so that I could attend a week long convention. I arrived and was immediately told that they had no spots for a big rig, despite my reservation far in advance. I was left to park for 2 days and dry-camp, with no water, sewer and etc., and could not book anywhere else in San Antonio. It was further explained that people with trailers or small RVs were always given the opportunity to upgrade to a "Big Rig Spot" and they would take them, due to the size of the lot and amenities. Consider this, only 5-10% of a campgrounds hundreds of lots are equipped to park big rigs and supply the required 50-amp service.

I never was able to travel a long distance to see if I would or would not have a reserved lot when I got to the campgrounds.

I asked for them to immediately cancel the contract for non-performance on their part and asked for a refund. Unfortunately, they never cancelled, and continue to bill my credit card for well over a year, before I closed that account in order to stop automatic billing. Now they claim I owed them $1,312.85 for an automatic renewal of yet another year.

You can never get anyone to answer in their billing department and they never return calls. I have gotten collection calls and explained the above, and nothing has ever been done on their part.

Small claims suit to follow.
Desired outcome: Full refund of all payments, contract cancellation and account zeroed out. I never used their services one single time, due to no fault of my own.
Thousand Trails
-
Refund for a lost reservation
I made an reservation for May 21 of this year my reservation was completely lost in their system even though I was charged 61$ I have been in contact with customer service 3 different times since was told it would take up to 10 business days & still no refund? Absolutely ridiculous. It's July 5th. I'm very unhappy with their customer service I haven't received 1 email about my status!
Desired outcome: I want my money back NOW!!
This review was chosen algorithmically as the most valued customer feedback.
My roommate purchased a membership and I heard about the fun that he was having with his child so I thought my children would enjoy it as well so I purchased my own. Well not knowing that you can only gave one per household it now messed things up and I did not mean for this at all I had no idea and didn't want this to mess things up at all. I would like...
Read full review of Thousand Trails
Thousand Trails
-
return phone calls
June 6, 2022 to June8, 2022

I've called TT customer service for three days, at least three times a day, to get my question answered about one of their benefits they offer. I would like to pay my $29.00 to stay an extra week at a TT. The TT campsite manager says she can not do this, I need to contact TT. Every time I call, I need to let my name and number, and no body has called back. What is their problem ? It should never take three days to get a response back.

I still have not got a call back to this day, #3. June 8, 2022. 5:00 p.m.
Desired outcome: call me !
Thousand Trails
-
Hershey
The ranger station was very rude to an elderly lady standing there asking for help. And both times I asked for help. He was very rude. He was short with people. Then he wants to socialize instead of help people at the window. I waited 15 minutes for help. People have been complaining on Google reviews how rude the staff are. They need people with a better attitude. Fire them. The costumers always right and staff should always be friendly. People are coming on vacation treated so poorly. Especially the elderly. Many people refuse to return because of the attitude and lack of respect. There are no actives for the kids. In what's suppose to be a family friendly campgrounds.
This review was chosen algorithmically as the most valued customer feedback.
mom has had a membership for quite a few years like 15 years and now mom is unable to use there service they will not cancel unless she is dead or medically unable to and have a letter stating that, been in the runaround for 9 months now
Read full review of Thousand Trails
Thousand Trails
-
membership cancellation
I have been trying to cancel my membership with thousand trails, since I no longer own a camper and in the year that I have had the membership I have used it one time.

I went on their website to get information about my membership or terms etc. and their was none to be found.

I was finally able to send an email containing my membership number as well as asking to cancel my membership, since I was not using it and did not plan to use it any longer. I have now been paying over $67 per month for a year.

I was then just sent an email by thousand trails that my membership is until 6-2023 and that I cant cancel it.

this is certainly criminal and should have a lawsuit filed.
Desired outcome: I would like my membership canceled with thousand trails.
Thousand Trails
-
Overbilling/Website Access
Thousand Trails had a promotion for $200 their annual membership of $630. So I signed up in order to try it out. The fine print stated that this included access to ALL properties. I logged on to check out the available properties and it ended up being 3 in the state of Florida. The bait and switch was you had to purchase the Encore package for an additional $330 to gain access to ALL properties.

Then I kept having issues logging in with my member number and password. I reset and still had issues. Seemed to be one issue after another when just today I looked at my account and they billed me $532 ($100 over) the transaction I made last week. If this is the experience upfront I have little confidence in the rest of the experience with Thousand Trails.
Desired outcome: I want all my money refunded and I'll go back to KOA or something that doesn't have all these issues.
Thousand Trails
-
Cabin rental, vary dirty and not stock right.
The fans had dust hanging off of them, when you walked on the floors our feet were black from the dirt, one fry pan and it didn't have a handle on it. No coffee cups. We couldn't use the bbq grill it was so rusted out. You spend thousand of $ on them and leave them out in out weather. There is a porch instead of a small deck, to get to the grill you have to go down & around the porch where the grill is left out in the weather & is rusted! It wasn't covid-19 clean, there was mold in the window sills & we had to leave early because of my wife's allergies! We upgraded & this is what we get for our upgrade, unacceptable!

Sincerely,

Victor campanelli

#[protected]
Thousand Trails
-
Blocked from doing anything
Today is March 23-2022. I'm a paying member and have only used this membership twice in six months (mostly because all the sites are soooo far away from SO CAL). Anyway, for the last couple of weeks I've been trying to book a getaway in AZ, which is part f my membership ($450/yr gets you 16 campgrounds in CA, 3 in AZ, one in NV, one in CO and 4 in TX); however, for some unknown reason I found that my PIN wasn't working. I call their 800 but nobody ever answers this line. Finally, after many tries it said that i'd receive a call back within one hour. That never came. The people in the chat room just want you to call the 800 number. When I explained my predicament, I was then sent to billing, but then couldn't help me either. I sent several emails and finally someone reset my password (I tried to do it myself but their authorization email never arrived). That work but when I went to chose my site, it said that it wasn't part of my membership, even though I had pressed the key for MY CAMPGROUNDS. I sent more emails with pictures of what it was telling me but nobody cared. Finally someone called to help me with my problem but left me a voice mail with no extension, so good as nothing). This is more than two weeks later and still the problem hasn't been solved. Today I tried it again and my PIN has again been disabled. I tried to reset it but, again, their auth email never came.

I'd advised people not to waste their money in this company. Like I said before, we have been to only two of the sites in my membership and one was good (Los Osos, in Sta Barbara, CA) and the other one was terrible (Soledad Canyon): No amenities, everything was been either reformed or closed, No stores inside, no Internet, no trails, nothing to do. We left the next day.
Desired outcome: I wish I could get my money back
This review was chosen algorithmically as the most valued customer feedback.
I am wildness lakes I am already check in I have my pass already I go out of the park to town come back in I again have show my driver license and and auto insurances I did this when I check in. I been a member since 1999 have never been harassed like this like this. before we traveling ours insurance expired on 1 March I renewed over the phone they send my...
Read full review of Thousand Trails
Thousand Trails
-
Peace river and rv resort thousand trails
We arrived at Peace River on 3/6/22 and learned the pool and hot tub were down. We inquired when it would be open they said 3/7/22. We went up at 9am and spoke to someone cleaning the pool, who was rude and would barely even acknowledge my daughter and I. I started asking questions and have learned the pool and hot tub has been down off and on for quite sometime. While it is understandable for things to break, the response we received while asking about the pool reopening was very unwelcoming and unprofessional. For what we pay yearly the expectation is this are in working order. I am a CEO of a membership organization and run a pool and if it is down I do everything possible including paying for overnight shipping to insure our members have what they pay for. This is very disappointing and has happened the last 2 years. We have friends and family that ask us all the time about memberships and we have yet to tell anyone it is worth the money. At this rate we won't
Desired outcome: Want things in working order. Signage explaining what is happening.
Thousand Trails
-
Membership
I was tricked into signing a up for a membership while on a family vacation! I was told it was a ONE year membership then when I tried to cancel it they told me that I signed a FOUR year contract and that it would be a $500 cancelation fee! I didn't have the money to cancel at the time and they continued to charge me monthly!

I CANCELLED my membership in August 2021 - which was at the end of my fictitious four year contract! I called multiple times to ensure that it was cancelled and just found that they have STILL been being billing me! I have called my bank and I am disputing all of the charges at this point! This company now owes me almost $300!

I would never recommend this company and whatever you do - do NOT sign up for a membership with them!
Thousand Trails
-
Please help a disabled veteran and his family against this horrible act from management at the oaks rv resort South Carolina
I am being suspended for parking in a 1st xome 1serve rv spot that would fit my rv& 2 allowed vehicles! A disabled veteran w/his kids and wife!
We have had the police called us 2 times now. Threatened and harassed by manger and her husband who doesn't even work for thousand trails on more then 1 occasion.
She filed a false one sided Incident, lied saying we broke a policy and rule of thousand trails but all we did was park in a rv spot and she claims we can only park in the designated rv spot she says we could.
When I asked for a new spot out of the 15 available and open she refused to work w/ us called police.
Desired outcome: That we get an apology from the manger for how we have been treated and our membership reinstated asap!
Thousand Trails
-
Internet price will not matched when I call on the phone, the website is not working properly.
I was trying to pay 480.00 for the Thousand trails membership, it was with two discounts, 100 off and 50 off making the price from 630 to 480. The website was not functioning, it was saying I needed to enter in my expiration date which I did, over and over and over. They said they could not give me the online price and they did verify the website was having issues with the expiration dates. This is not right, sounds like a scam to me to get 50 dollars more out of people.
Desired outcome: I would like this price for my membership.
Thousand Trails
-
Site availability and condition
The Lake Conroe Thousand Trails RV and Camping Resort (their official name straight from the Thousand Trails website) is turning into a housing development with more home sites being developed while the campground is severely neglected. The number of sites for 36' and longer Class A's and C's where you can get level without your wheels off the ground (safety issue) are very few.

Making the situation worse, they do not allow the use of dog bones (50 to 30 amp converters) but they allow smaller campers that use 30 amp to take up the 50 amp sites, limiting the number of level sites bigger 50 amp Class A's and Super C's have available.

Also making it worse, they allow people to "buy" lots for the season and of course, it's the nicest level lots that get purchased.

I reference Lake Conroe because this is the worst. But most Thousand Trails locations are similar in situation minus the home site issue.
Desired outcome: Stop making this into a housing sub-division. Improve and level parking pads.
Thousand Trails
-
Demanding my car & myself, caregiver & wife, & member on Whalers Res,Oregon,t campground withOUT my disabled Veteran senior husband
The 30 yr old at the ranger station was on the phone helping a customer for 10-15 minutes when my husband & I both waited to enter park in Newport, Oregon.

My disabled 61 yr old Army Sergeant got out of the car to track down our friend, the co owner of a flatbef railer, before the tow co took it away elsewhere. Trailer was involved in a.car accident in WA, while our service dog ran off in WA.

The 30 yr old finally got off the ph call, & looked up our member #, told ME to leave the park right now! I said no I am not leaving in our car as my disabled Vet husband is in the park on foot, who has already had 2 strokes & dangerously high blood pressure. And.. I am his CAREGIVER.

The ranger made me drive off WITHOUT KEVIN!
I parked across the street waiting on my man. The ranger came to our car & said I could NOT park there...really?!?!

I then moved our car up the road on a city/county road, and the young dude came & harassed me, took pictures of our car, & I just sped off.

You see, 1000 Trails only heard HIS ridiculous version/side of the problem, not mine!

I mailed 1000 Trails a letter back in June/July, when all of this BS occurred. The letter returned to me, even though it was mailed with tracking # to 1 of your "corporate offices".

Your billing dept charged us in June for that month, but we could not use it. I expect a refund or return of the $39.17 to my US Bank account.

After a ridiculous 6 wks denial into your parks, then a TERMINATION since you believe the immature 30 yr old at Whalers Rest, we are done.

(I am sure the American Veterans Assn will love this case.)

I am 65, a retired, respected Paralegal & Investigator in Oregon of 30 yrs. My husband served in Korea as a Dust Off Medic Army Sergeant. He has endured 47 skull fractures, brain surgery, Crohn's Disease & 20 OTHER HEALTH issues.

Kevin & I have lost TWO homes since 1/2019,
(1 to flood in Scappoose, 1 to fire in Otis)plus 2 trucks (gas inputted v diesel with coastal gas stations). We had no choice but to buy an RV. I just retired 10 days prior to the Scappoose barge home disaster.

Suzanne Stephan
&
Kevin
Member #[protected]
[protected]@aol.com
971.212.5398
Desired outcome: Refund $39.17.
This review was chosen algorithmically as the most valued customer feedback.
I have determined thru evidence collection that Thousand Trails has been accessing my Account and using my membership number to make unauthorized reservations between [protected]. We decided to cancel our account and business with Thousand Trails by sending a final payment $351.90 and Letter of Cancellation dated 08-12-2021 to their P.O. Box 29352, Phoenix...
Read full review of Thousand Trails
This review was chosen algorithmically as the most valued customer feedback.
I am writing this letter to express my disappointment of my annual site at Lake Tawakoni RV Campground in Texas. I just renewed my annual spot at Lake Tawakoni for the 2nd year in a row, and I am regretting that decision. I have a 42FT 50amp RV and the annual spot I am in is a 30AMP. During the summer months, this is brutal due to the fact that I cannot be...
Read full review of Thousand Trails
We are here to help
16 years' experience in successful complaint resolution
Each complaint is handled individually by highly qualified experts
Honest and unbiased reviews
Last but not least, all our services are absolutely free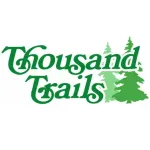 Thousand Trails contacts