Kohl's
-
unauthorized credit card charges
In the middle of a terrible customer service experience. Over the weekend someone used my Kohls.com account to place a fraudulent order. I am not sure how someone obtained my account information, I suspect there was a data breach that I was never informed of. After receiving the email confirmation for the order I contacted customer service who said the order was already in fulfillment so there is nothing they can do to cancel the order. I was then instructed to call their fraud department but the phone number I was given results in a fax machine tone. I found another phone number on the Kohl's website (855) 564-5748, but that number resulted in the same fax machine tone as well. I then contacted customer service again and finally received a working phone number and was able to talk to the fraud department, but was then told that they will not remove the charge from my account until their investigation is complete which may take up to 60 days. I have never had such a terrible customer service experience, I will be closing my account as soon as the situation is resolved.
This review was chosen algorithmically as the most valued customer feedback.
My daughter Samantha Ramirez works for Kohls @ Madonna Plaza Shopping Center, 205 Madonna Rd., San Luis Obispo, Ca. For the past month and half she been working with high pitch noise in her area in the back of the store. She has been coming home with headaches. She has reported the noise to her Supervisor and the Store Manager. They both said they had...
Read full review of Kohl's
Kohl's
-
little girl shoes
I ordered a pair of little girl shoes online, but they sent the wrong pair of shoes completely. So I went to the Kohls store in Monroe, MI to exchange them. Wow! Was that a bad idea, the manger of the store that night was so rude and sent me out of that store with the same pair of wrong shoes and was very very rude. Never again will I go there at night on her shift. She told me that kohls online wasn't a part of there store and that she cannot help me at all because it wasn't her stores fault. She was huffing and puffing out load in front of a bunch of other customers waiting to be helped. I tried to explain to her that the shoes I ordered were only $40 and they sent me a pair of $80 shoes, and that I did not want to take them home. I just wanted her to reorder the correct shoes and leave the wrong pair. She couldn't even do that. I was so disappointed with the customer service there, I haven't been back since. And when I called the next day and spoke to a different manger, he said he was sorry and they will talk with her.
Kohl's
-
certetesy check services
I have been a customer for years at Kohl's; have 95% of the time paid by check, without a problem. First time ever, check declined through Certesy Check Services; attempted to reach someone, no luck. Have never bounce a check; no reason for that to have happened. Have emailed the Board of Directors at Kohls with this complaint and certainly hope to get a response from someone there. Outrageous.
Kohl's
-
secret customer return policy cheats customers
I bought a Sketchers pair box-priced @ $75, on sale for $69 but within 6 mos of wear, the sole came unglued from the shoe. I did not have my receipt, however, the Kohl's receipts boast, "HASSLE-FREE RETURNS, ANYTIME, ANY REASON... "no receipt, no problem..." - "we can look up your purchase and give you a full refund, or even exchange." I returned my defective shoe, was denied an even exchange with the statement, "this shoe is in back-stock and no longer offered..." thus, no even price exchange, only an in-store credit. In fact, I was offered less than 1% of the box-priced $75 - I was offered $6 in-store credit with the statement: "you are given the lowest sale price of the shoes when you return without a receipt and an even exchange is not possible." I asked Kohl's "when did you sell this shoe @ $6 and where?" Kohl's did not extend the courtesy of a reply. Kohl's previously said "our system" fixes the pricing for an in-store credit [$6]; mind boggling, as if some rogue computer or artificial intelligence in the "system" took over any common sense practiced by Kohl's - the policy is set by the person who programmed the "system" - which, cheats the customer of a refund and is contrary to a fair and open disclosure announced in the return policy - "hassle-free"? Only if you're willing to get less than one percent 1% of what you paid. Kohl's has had an opportunity to reply to me but has declined any reply or answers. Kohl's unwritten "system" policy & practice cheats the customer -david
This review was chosen algorithmically as the most valued customer feedback.
Kohl's as always, offers tremendous discounts with opening of their charge card. In a moment of weakness I signed up which turns out to be the WORST decision I ever made. From the beginning, I never received statements. I never even received the card. I had to call to obtain access to my account online and make payments. I ended up making a large return...
Read full review of Kohl's
This review was chosen algorithmically as the most valued customer feedback.
I ordered a mattress cover that is advertised as "Down/Feather" filled. I accept delivery and it is actually synthetic fiber fill right on the package and the item itself. Very dissapointed that they would bait and switch. Now I have to return the item to a store (Its a HUGE BOX) and won't be able to get the same item, as ordered at that store instead. What a ripoff!
Read full review of Kohl's
The complaint has been investigated and resolved to the customer's satisfaction.
Kohl's
-
online order charges many times
Be careful, you may get charged many times for the same order ! Online order was placed and after card payment, you'll get a message saying "saving order xxxxx because doing so would result in data being overwritten. Order data for your browser was out of date. Please re - submit your changes for them to take effect. ". After 5 tries, called amex and found out that we've been charged 5 times for the same amount. Kohls customer service kept mentioning that that there record shows that the orders all failed and the amex is only a confirmation. Regardless of the customer service excuses, the amex still showed the activities and can be assumed to be payable. A failure to an online user assumes that all transactions failed including all card activity. Who is to say that kohl's transaction will favor the customer (They'll get the money now and return it later if found inappropriate by the customer) .
Resolved
The complaint has been investigated and resolved to the customer's satisfaction.
The complaint has been investigated and resolved to the customer's satisfaction.
This review was chosen algorithmically as the most valued customer feedback.
As an associate i can tell you my store is very understaffed and the working conditions for associates, particularly floor associates, are terrible and then on top of that the pay and yearly increases are pathetic!. All practices are clearly company driven, not local management driven. After viewing massive turnover over 3 years time, i feel the company...
Read full review of Kohl's
Kohl's
-
wouldn't sell us a pillow
We were purchasing a comforter set and found a throw pillow on the display bed that we really liked that had no price. We searched the bedding department and cold not find another. We tried to purchase pillow and was told it belonged to a set and they couldn't sell it to us. When we stated that there were no sets like that they told us they still couldn't sell it and they would have to damage it out and return it. We offered to pay a reasonable amount for the rogue pillow with no price that Kohls was going to throw out, and we're declined. Talk about poor customer service.
The complaint has been investigated and resolved to the customer's satisfaction.
This review was chosen algorithmically as the most valued customer feedback.
I was scammed by 2 cashiers at the same counter at kohl's on black friday sale. I bought several items for christmas at kohl's on black friday. I paid cash for the items and was asked if i wanted to save 20 percent by applying for a card. I said sure. I gave them my info, signed the application and was told that i would get a letter in the mail stating the...
Read full review of Kohl's
Kohl's
-
fraud
I returned a pair of pants here in Racine that didn't fit. When returning, the clerk indicated that they would deduct $10.00 for Kohl's Cash that had been used. I had been travelling and wasn;t sure if my wife had perhaps used it but thought I'd ask her about it. Anyway...she had not used any so I call Kohl's two month ago and spent a lot of time of the phine explaining the situation. At that time, I was told that they would be refunding me the $10.00 on my account. As metnioned above, two months later and nothing so I called again today. I was told that the "back office" had checked and decided that I had used $10.00 in Kohl's Cask and decided NOT to refund or notify me. So now for me it's not about the $10.00 but rather being called a liar and being a victim of fraud. As of today...I cancelled my credit card with Kohl's and will not be shopping there any longer. I guess that they just don't need the business.
Kohl's
-
extreme late shipping
I ordered from Kohls.com on black friday because they offered free shipping and 15 percent off. The items wouldn't go past the shopping bag so I called them into a customer service person. My order is still not completely delivered. I called several times only to be hung up on and told to call back at a less busy time due to high call volume. Today is Dec. 14th and I am still missing a box that was ordered on the 29th of November. I thinks Kohls.com was scamming everyone with free shipping this year. If I knew it would take over 15 days to get something from their site I would have never ordered. I had items to be shipped to Washington in those boxes as well as gifts for my grand kids. So here I wait and wait and wait. Then i placed another order on the 4th of December to use my Kohls cash (part of the scam) and of course it is still in the fufullment center. It is supposed to be here by the 19th. They lied with the promise of free standard shipping and never satisfied the promise. Order number #828458775 and #828534944.
The complaint has been investigated and resolved to the customer's satisfaction.
Kohl's
-
scam
After making a purchase through Kohl's, I did a survey through Kohl's (oh so I thought) for a $25 visa gift certificate. After the long survey, I downloaded the claim form along with claim number to submit to OnDemand research: The Next Level of Market Research; MFL Rewards; 105 E. 34th St #144, New York, NY 10016. Nothing. The only thing that has happened since the survey is that I now get tons on surveys on my computer! Turns everything into a live link! sends me to a survey even when I x out! It is super annoying! All for nothing! their email address nothing ---- [email protected] --- no answer! at this point I could careless about the gift certificate all I want is to get rid of the live links on my computer!
Resolved
The complaint has been investigated and resolved to the customer's satisfaction.
The complaint has been investigated and resolved to the customer's satisfaction.
This review was chosen algorithmically as the most valued customer feedback.
Complaint: Kohl's provided poor customer service through their 1-800 Customer Service line- I ordered one shipment of items, but I was wrongly charged twice for those items and received duplicates of my original order in the mail. Situation: I ordered six items over the phone through a Kohl's Customer Service Representative. The associate misspelled both...
Read full review of Kohl's
The complaint has been investigated and resolved to the customer's satisfaction.
Kohl's
-
website does not work so cannot order
I finally got a promo mailing for 30% off (usually get only 15%).
I tried to place an order for a total of $178 after discounts, and was to also get free shipping and $30 Kohls Cash.
I used my Kohls card, of course and input everything correctly.
When I reviewed my cart and hit "continue" there was an error page that the website server was unavailable. I tried for 25 minutes. Same page kept cropping up.
Then of course it's 1 minute after midnight and my discounts, kohls cash and free shipping are no longer valid. Am I an angry customer? You bet!
Furthermore, when I write to Kohls and complain, all I get is a 'we're sorry for the inconvenience... blah blah blah." They will not make good on the offer even though the problem was with their website.
Perhaps they had too many customers trying to take advantage of the discounts before the promo ended. If so, they need to fix their site to handle the traffic.
This is grossly unfair, as I could have saved over $200.
Even under normal circumstances, their website stinks. It takes forever to get to an item's page. It's not possible to filter several criteria at once such as shoes, women, size 9, blue, dressy. No. You have to do one filter at a time and wait, and wait and wait.
What's worse? Kohls really does not care.
Resolved
The complaint has been investigated and resolved to the customer's satisfaction.
Kohl's
-
website difficulties
I don't know what is up with Kohl's website for online shopping but it has become such a hassle that I doubt I will do much more business with them. I have always loved Kohl's but something is going on with their website that is not good. On my last purchase I qualified for free shipping due to the amount I was spending but it would never give me the free shipping at check out. I called customer service and they didn't know what might be the problem because they saw that I did qualify for free shipping. They said they could take the order over the phone which I said ok. To make a long story short, I ended up losing out on $10 Kohl's rewards cash. I tried several times this morning to place and order and their website kept emptying my shopping basket. When that problem was corrected I filled my basket again and went to check t. I have MVC status due to the amount of purchases that I make with them online and I got an MVC free shipping code in my email this morning but it won't let me use the code. Each time a put it in, I get an error message that says the page can't be opened. Internet explorer says that access has been allowed but permission to display the page is denied. Whatever the heck that means. Kohl's you had better get your act together or you are going to lose a MVC customer. P.S. One thing I always liked about shopping Kohl's brick and mortar stores was that all the clothes were hanging on properly marked hangers and it was always easy to see if the size I needed was there. Nowadays not only are many of the clothes not hanging on properly marked hangars but they seem to be hung willy nilly without regard to the correct size location.
I have IE 10 with automatic upgrades as they become available.
I'm really not sure what version of IE that I am using. I will have to check that when I get home. All coupon and reward codes that I input are accepted except for free shipping but again, even with a large enough purchase to qualify for Kohl's own requirement for free shipping, shipping charges are added. It really seems strange that my browser works everywhere else that I do online shopping and that the Kohl's site accepts all other valid coupon and rewards codes that I input but has a problem with my browser when it comes to shipping charges? The shipping charges that are added don't even correlate with their own shipping charge chart.
I can't say definitely that the problem is not on my end but I do a very considerable amount of online shopping and have no problems with other sites. I have done a considerable amount of online shopping with Kohl's over the years and until recently had no problems with online shopping with them. I am using the same security settings that I always have. While it is possible that the problem is on my end, it doesn't seem likely. I don't understand how my security settings would impact a shipping charge being applied even though the amount at checkout exceeds Kohl's own requirement for free shipping. Thanks for your input.
The complaint has been investigated and resolved to the customer's satisfaction.
Kohl's
-
discrimination against applicant
I had application sent from a job market to kohl's for a job. to provide for my child and I and I've talked to one manager,
about a open position and was told to fill out a application so I did, I called to check the status of my application and I
talked to the store manger when I called he told me was wasn't in charge of hiring anyone. he told me to call back in
talk to a Amber cahall who is the hiring mangers. so I talked to her she said she would give me a call the week of 7/8/2013
I was told due to dating someone she knew that I was not getting hired and form two employees in the store told me plus three people that have nothing to do with kohl's who does not work there told me she told them she was not hiring me because of the person I talk to who she dated in the pass. I applied for the job to take care of my child. I really don't like the fact she talks about business that should stay to herself in kohl's in not out in the street. I do not find that very professional at all. and this is not the first time this happen. Something really needs to be done. No one should not be turned down by a job due a relationship. Thank you so much.
Resolved
The complaint has been investigated and resolved to the customer's satisfaction.
Kohl's
-
purchased gift card never sent
On June 7th I ordered a $50 e-gift card to be sent to my friend for his birthday. He never received it. I contacted customer service online, they were very nice, and said they'd send it again. Again, he never received it. Customer service said they would send a physical card, so I gave them his address. He never received it. I sent an email to Kohls stating what happened, and said that if they were not going to send the gift card, I wanted a refund. They responded that he would receive the gift card in 7-10 days. Personally, I think they should have sent it one-day mail! I have to wait until next week to see if he receives it. After reading a lot of bad complaints about Kohls, I'm getting nervous. Needless to say, they've had my $50 since June 7th. I will definitely never shop with them again!
Since I can't figure out how to edit/update my complaint, I'll do this as a comment. Kohls did not send the second physical gift card. I sent them an email demanding a refund, and received it a couple weeks later. This was a very stressful experience for me. I did contact the dispute department at my bank, and they took over, relieving me of all that stress. They removed the $50 from my Visa while we waited to see if I received the refund. They said they would be contacting Kohls if the refund did not arrive within 30 days. That helped a lot.
Kohl's
-
surveillance video
I am a friend to this family. I am asking all grandparents and parents to Google "woman finds wallet at Kohl's, "This could happen to you, your children and your grand children." Kohl's loss prevention, The Fayetteville Georgia, Police department and Mr Smith were all aware that this woman did not take money from the wallet and give it to her grandsons, before this surveillance video was aired on Atlanta's WSB.

Kohl's Department Store, Fayetteville Georgia Police, and Mr Smith knew that there was not $300.00 to $400.00 worth of gift cards in the wallet as stated to the media by Mr Smith.

The Fayetteville Police Department and Mr Smith knew before the video was released to the media that the owner of the wallet and all its contents was Lillie Green from Jackson Mississippi and the only identification in the wallet was a Mississippi address on her drivers license..

The Fayetteville Georgia Police Department, Kohl's Department Store and Mr Smith knew there would not be any criminal charges filed against this woman before the video was aired, yet they still allowed Mr Smith to put out 911 calls.

The Fayetteville Police Department knew the wallet and its contents did not belong to a seminary student named Joseph Smith, yet they returned the wallet and contents to him...All this information is recorded on the Fayetteville, Georgia Police Evidence/Property Sheet and available to the public through the open records act.

Kohl's allowed a total stranger to walk in their store watch their surveillance video, choose the portion of the video that misinforms and misleads the sympathetic public to give support and donations under false allegations.. If additional video had been aired it would have shown the grandmother walking up to the customer service counter in an attempt to turn the wallet in. Legally there is nothing this grandmother or her grandsons can do..
Kohl's can give their surveillance video to anyone they choose, most major retail stores would never do this but Kohl's has no such policy and leaves this decision to the local stores loss prevention personnel.

What happened to this grandmother and her two grandsons because of Kohl's lack of concern for their shoppers could happen to you. Kohl's policy of giving surveillance video to the general public could also be used by pedophiles or used for racial profiling, gender profiling, stalking and many other dangerous and immoral acts.
Giving surveillance video to the public is not right and all who shop at Kohl's probably believe as this grand mother believed, surveillance video in department stores should be there to protect the shoppers not falsely accuse them .

"Its Not Right, Ethical or Moral, But Its Legal."

Kohl's has a history of supporting and employing seminary students..I only have one question for Kohl's and this seminary student .."What are they teaching in these seminary schools ?"
We are here to help
16 years' experience in successful complaint resolution
Each complaint is handled individually by highly qualified experts
Honest and unbiased reviews
Last but not least, all our services are absolutely free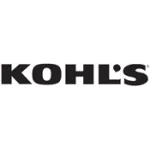 Kohl's contacts