Kohl's
-
Interview
Hello,
I was having a phone interview today for a position in Staten Island, NY. The lady interviewing me asked beforehand my schedule just for me to hear that my hours won't work because they need Friday to Sunday. I said that I'm catholic and observe Sundays... the lady literally laughed at me and said that people go on Friday or Saturday and I could tell she still had a smirk on her face. This was very rude and mortifying. I felt embarrassed.
I don't think this is the way to interview people. I'm very disappointed..
Kohl's
-
Charged Kohl's Credit card for order that I never received.
Shortly after placing a Kohl's order online I called Kohl's to indicate that it was being shipped to an old address. The CS rep I spoke with indicated that there's nothing that Kohl's could do and that I'd have to contact the shipping vendor. This was confusing on two accounts, one that Kohl's couldn't do anything about a product order that hadn't yet shipped from their distribution center and two since the order had not shipped yet it was impossible for me to know who the shipping vendor was. So as the CS advised me I waited until the order shipped and contacted the vendor(s). Both of the vendors advised that I would have to work with Kohl's to have the address changed. I spoke to four separate Kohl's CS reps via phone and kept getting same answer "you have to speak with vendor". Both items eventually ended up at the old address. The pants delivered by FedEx via USPS who indicated that these went to their main distribution center and would be returned to Kohl's. The bed set was delivered by UPS to the old address (condo). Since this would have been dropped at the condos mail room if no one claimed it, it would have been returned to the sender (Kohl's).
Desired outcome: Remove the charge for product I never received from my Kohl's credit card
Kohl's
-
purse/ cross body
I placed an order, order # [protected], this included a Donna Sharp Wanderlust Mindy Mini Organizer SKU [protected].
I got an email today 4/21 advising me my package was delivered. I went to my mail box and saw a very very small package. I opened it and I must say i am disquisted that this filthy dirty " thing" was sent to me. There was a Blue Bin receipt stapled to it, apparently a return !
This is not what I ordered and I cannot believe that your associate pulled this dirty thing what looks like out of the trash! The inside is fility, the outside appears to have had some sort of liquid ( coffee ? ) spillied all over it! I cannot beleive that this would be shipped out to a customer, fility, and we are in a pandemic! I have no idea where this disuisting thing was! This associate should be fired for this ! I did not order this and I want an immdeiate refund ! I ordered a cross body purse, you will see from the pictures. If this is the type of associate behavior that Kohls hires then I wil lnot be shopping with Kohls any longer ! I may need to go for a covid test now as I have no idea who or what touched this filthy thing! I expect the item I ordered and a reply to this! This associate should not work for Kohls at all, apparently they take no price in their work. Totally unaccepatable tha this was allowed to be shipped out to a customer ! I am FURIOUS !
Desired outcome: send me what I ordered, refund me , and fire this associate who endangered my life by sending this filth!
This review was chosen algorithmically as the most valued customer feedback.
I was in Kohls (Orange Park, Fla. off 220) this morning. The person assisting me was name Susan (Jewelry). I am an African American Woman. Susan (White) was showing me earrings. 2 pairs to be exact. One pair had no price. When she was going to get the price, she left the earrings on the counter an said in a joking manner, "Don't steal". I was shock an...
Read full review of Kohl's
Kohl's
-
credit card
I was solicited buy Kohls employee to apply for a credit card and I ask if that would should up on my credit score and i was told no so i went along with it, I now see the credit card request on my record. I feel i was lied to because I would have never gone along with the idea. I want this removed from my record I applied at the store in west springfield ma
Desired outcome: Credit card request removed from my record.
Kohl's
-
Political satanist company
May you go bankrupt for using your ugly store to boycott Mike Lindell. He is a true Patriot! Your company are fascists bigs and I will pass the word to BOYCOTT your communist fleabag
Tainted products. They all probably contain poison. May God intervene soon to send you to Hell.
America needs to know you are products of Communism and one of the most evil companies with Satanists for your corporate. That is my opinion. Kohls for Bankruptcy!
Desired outcome: Bankruptcy
This review was chosen algorithmically as the most valued customer feedback.
I purchased makeup palettes at one location and when I got home I noticed one of the palettes was cracked. It was the last one so I went to different location. They too did not have &I was told as long it was same brand same price I could exchange w/o issue. Register not set for the sale of 50% off and wanted to charge me more money. My online phone app a...
Read full review of Kohl's
This review was chosen algorithmically as the most valued customer feedback.
I have been a Kohl's customer for many years and due to your political views will no longer be shopping at Kohl's! As consumers we have many shopping choices and Kohl's is no longer my choice to shop. Very unhappy customer from NH.
Read full review of Kohl's
Kohl's
-
Kohl's App automatic payments for charge card
I used the kohl's app and set up to have $44.00 taken out of my bank account on February 19th.. they took out 3 separate payments of $44.00 so I called the # on the back of my credit card and spoke with someone who said it was my fault and I had scheduled it on the app to come out 3 different times on the same day which is ridiculous. I told them they took out $88.00 that I didn't authorize and they said it already posted and I needed to contact my bank and there was nothing they could do. I asked to speak to someone at corporate and he told me to look online to get the # that he couldn't give it to me. I looked online and it said corporate headquarters so I called that # and they said the exact same thing that it was my fault and they wouldn't refund me the $88.00 and I said you are corporate and there is nothing you can do and he said he wasn't corporate he was customer service and I said this is the # on kohl's website saying it's corporate and so what is the # for corporate and he said he didn't know and I said you work for kohl's and don't know the # for the corporate office and he said he couldn't give it to me then I hung up. I have 3 kids to support and they took a total of $132 out of my personal bank account blaming me when I didn't use the app to schedule 3 separate payments on the same day that makes no sense so now I don't have grocery money for my family. They blamed me.. it's absolutely ridiculous! I have never heard of a company blaming the customer and flat out saying call your bank to deal with it it already posted and it's your fault! I'm on a very tight budget and don't have money to feed my 3 kids now! I deleted the app off of my phone and will never use it again! I used to work for kohl's and loved kohl's but not anymore! I will pay my card off and never use them again!
Desired outcome: My money back
This review was chosen algorithmically as the most valued customer feedback.
You canceled the My Pillow line because of Mike Lindells political views? You cowards !! I'll never step inside a Kohl's store ever again!!
Read full review of Kohl's
Kohl's
-
My pillow product line
I would like to express my concern and disgust of the canceling of the My Pillow product line due to political bias and cancel culture reasoning. I think you may be surprised at the number of customers, Americans, who are going to cancel their future shopping with Kohl's because of this. In my opinion that was a decision like one made by a communistic Dictatorship not by freedom loving America. Extremely disappointed!
Desired outcome: Reinstate the My Pillow product line and apologize publicly!
Kohl's
-
Not receiving items paid for
In december 2020, I ordered three pairs of pj on sale. I received one pair. Nothing since now no one can find my order, name or email address.

This information was copied from my wells fargo account:

Purchase authorized on 12/18 WWW.KOHLS.COM #[protected] oh s460354055075090 card 9836

Why is t that my account is blank when I have ordered blankets from there before that is valued at over $80.?

My email is [protected]@aol.com and my name is angelina de windt-smith.
Desired outcome: I need either the items or a refund
Kohl's
-
Cancelling my pillow products
I have been a Kohl's Customer for over 30 years and I also owned stock in the company, not anymore! You cancelled Mike Lindell and his My Pillow Products and I'm cancelling you! You can keep your 30% and your Kohl's cash, I will stay on the side of God and Mr. Lindell and according to the results on the internet and elsewhere millions of people feel the same!
Desired outcome: You feel the power of God!
This review was chosen algorithmically as the most valued customer feedback.
I will not be shopping at Kohls any longer. Sadly, Kohls needs to get tougher skin. Will you drop products that support BLM? All lives Matter. ALL!!! When you say BLM you discriminate against all others. I am a Trump supporter and think the way this world is going is tragic.
Read full review of Kohl's
Kohl's
-
Stay out of politics!
I just closed my account! My family and friends will no longer be shopping at Kohl's due to the fact that you are no longer selling MyPillows. I am NOT a Trump supporter, but do NOT agree with you canceling an item due to political reasons! We have shopped at your store for many years, but are disappointed with your choice to back censoring and bullying smaller businesses. You forget that 75 million people did not vote for the current administration. That is a lot of customers that will phase out shopping at your stores. Good luck staying the 2nd largest retail store...
Kohl's
-
discontinuing of My Pillow
I am very upset you are discontinuing MY Pillow just because he supported Donald Trump.

Also you support BLM :(
As far as I am concerned if you cannot support all political parties then do NOT support any.

I will not support your company as long as you are biased. I have told several of my friends and family and they too will boycott your company.

Look forward to hearing from you to fix this problem.
Oh and PS don't give me that crap low sales.
This review was chosen algorithmically as the most valued customer feedback.
How utterly gutless of Kohl's to stop selling My Pillow because of some anti American, cancel culture, clown! It's corporations like yours who benefit from the American peoples patronage that are really the problem in this country. I've been a loyal Kohl's customer for decades and I've never regretted my patronage of Kohl's until this latest Mike Lindell...
Read full review of Kohl's
Kohl's
-
Dropping my pillow products
I'm extremely upset to hear that you've decided to discontinue the mypella's products based on the owners political beliefs. I find this a very bad decision on your part. I've spent many thousands of dollars at Kohl's over the years and like the store very much. But because of this bad decision on your part I will no longer spend another dollar there. I'm sorry to have to say that. Please reconsider.
Desired outcome: Sell My Pillow products
Kohl's
-
Discontinued products
I have been a Kohl's card member for nearly 30 years. But I can assure you after I pay off my credit card I will be cutting it up. I am very disappointed that you discontinued your business with Mike Lindell, My Pillow company. If you were smart you would know to stay out of politics and keep your mouth shut and just sell products. Many others feel the same however won't tell you but stop shopping at your company. You should be ashamed.
Desired outcome: Reinstate My Pillow products and stay out of politics
Kohl's
-
Cancel Culture
You will see a dramatic decrease in purchases from me due to your cancellation of My Pillow and attempts to silence conservative voices.

I received an error saying my complaint doesn't have enough words in it to get recognized so here are some more!

No more Kohl's purchases for me! Or Wayfair, or Bed Bath and Beyond or any of company that thinks they can influence my purchase by canceling products due to political reasons. I will direct from the companies, eliminating the middle man and reducing your profits. Keep it up. You will fail.
Desired outcome: Your sales plummet drastically
We are here to help
16 years' experience in successful complaint resolution
Each complaint is handled individually by highly qualified experts
Honest and unbiased reviews
Last but not least, all our services are absolutely free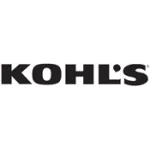 Kohl's contacts