This review was chosen algorithmically as the most valued customer feedback.
Order Number: [protected] This is my order number. The price has been reduced by apx $6.00 since my purchase. I have not even received my shipped item yet. Can i get a credit? Tom Lubek
Read full review of Kohl's
Kohl's
-
Buying "shorts"
The product was advertised as "shorts" but they are like underwear. You can see through the material and see the label written on the inside on the outside. The return at the Tukwila store went fine. When I asked how I could comment on the mislabeling the lady said nothing. They are: https://www.kohls.com/product/prd-4323082/womens-cuddl-duds-softwear-stretch-shorts.jsp?skuId=33887752.
Desired outcome: Let me know you received the information. Might be nice to know you renamed them.
Kohl's
-
Kohls shipping and sales gimmicks
Why would I buy a t-shirt or a pair of earrings from Kohls to be shipped, when it cost me $8.95 shipping fee? The shipping costs are prohibitive, especially when other online resources provide a lower price and low shipping or even free shipping? They need to get with the times!

Prices seemed to have soared at Kohls, which used to be my absolute favorite store. I no longer ask for Kohls gift cards for holidays, because I cannot justify the expense. The women's apparel is often old fashioned looking and very costly.

And since when did Kohls think it was a good idea to implement buy one get one 50% off? It reminds me of a Payless Shoe Store gimmick, which was a very low end store. Since when do I want to buy 2 purses or 2 wallets at a time? So, I don't buy anything since I don't need 2 of them. This is a ridiculous sales strategy. It keeps people from buying even one.

What happened to the wonderful store I used to love? Sales gimmicks, high prices, high shipping costs and unattractive clothing.

Maybe the stores can be bought out, and some modern ideas are implemented. They are way behind the times.

Start membership if necessary for free shipping and a % off on each sale. Update clothing lines and offer affordable prices. Even Macys can be more affordable. Stop the sales gimmicks and give a straightforward % off.
Desired outcome: An innovative and modern overhaul of prices, shipping and sales. What my friends and I really want is to be heard.
Kohl's
-
Department store
I am retired and get my money the third of every month. I pay my bills accordingly. I sent out a payment to Kohl's the 5th of this month. They started calling me the 6th of this month. They have called every single day since, sometimes twice a day. I am fed up with their constant phone calls, which I consider to be harassment. I don't know how long it takes them to process a payment but to call a person the way they do is ridiculous. I want them to stop calling me.
Desired outcome: I want them to stop calling me.
Kohl's
-
Not receiving my order
I placed an order on February 27, 2022 (order # [protected]) that as of today, I have not received. I received an email that my order was delivered on March 5th. I have not received it. I received notification from Kohls that it was delivered by UPS. When I tried to put in a claim to UPS they said that it was delivered to the united states post office. When I contacted the post office they claimed that it was delivered. They instructed me to contact Kohl's to verify that my order was actually shipped to the appropriate address. My tracking number is 1Z4E2R02YW22026822 Please advise on what I need to do in order to get the products I have ordered and paid for. If I do not get resolution by March 21, 2022 I will dispute these Kohl's charges on my credit card.

Thank you, Sharon Cormier
Desired outcome: I would like to receive the products that I ordered and paid for on February 27, 2022 or get credit for my purchase that I never received. I will dispute these charges if not resolved by March 21, 2022.
This review was chosen algorithmically as the most valued customer feedback.
My name is Penelope Webster. I bought some items for my granddaughter's birthday in October 2020. I shopped online and realized that you had my old address. I changed it. On your website. Online. Then I started getting phone calls saying that my bill was late. So, in November, December, January, February and today, I gave my new address. However, bless hi...
Read full review of Kohl's
Kohl's
-
Kohly Auto pay did not work and has negatively impacted my credit
I've been signed up for auto pay with Kohl's for several years. In September I received a call saying my account was past due, which was very odd as I had the auto pay set to pay the full balance every month. The representative at the time confirmed my account was set to auto pay, and had no explanation as to why the auto did not work. I confirmed the account information to be accurate and chalked up to an isolated incident. Fast forward to February 2022, same call same scenario tho this time they say no payment in 2 months. I again paid the full balance and upon checking my Kohl's account I find the auto pay turned off. Since that time my credit has dropped 80 points. I'm in the process of refinancing my home so this has delayed the entire process and will cause me to accept a higher interest rate. I have contacted Kohl's to request they remove the derogatory note from my credit report but they declined to do so.
Desired outcome: I would like the past due remark and late notice removed from my credit report for January and February of 2022
Kohl's
-
Paying a Bill at Kohls is impossible made me 30days late
In Dec 2021 I made a payment on time, and it got rejected but I didn't know until kohls called me. They said payment didn't go through. So I drove to the local kohls store and made a payment, the girl at the register didn't know my total. So after making my payment I was charged with a late fee. So now when I made my next payment, I didn't know there was a late fee. which made my jan 2022 late come to find out Kohls has wrong banking information which made my account 30 days late. The worst part is I'm in the middle of getting a mortgage and because of kohls my credit rating dropped 75 points. I have a $300 limit my payments are 27 to 40 dollars a mouth, I always pay 50 to 60 dollars a month because of 12 dollars that I didn't know about I was 30 days late. My account is current as of feb 2022 I called KOLHS Executive office spoke to Annette. Told me there is nothing kolhs can do I should of Paid the 12 dollars.. Do they think i would ever let this go 30 days late knowing I'm in middle of getting a mortgage, I have a great credit score for many years never had any problem like this. my score was 740 I hope someone can help or give advice on what to do. this is insane, been with Kohls 2 years 4 months never late
Desired outcome: Resolve this get my 30 days late charge off my credit report. Because of Kohls not having correct process in place, so this doesn't happen to others
Kohl's
-
Incorrect orders received for the same order twice
I placed an order for a pair of leather gloves on february 2,2021 which I never received as kohls never shipped the item to the carrier as stated. After 2 weeks of waiting for my gloves I called kohls and they assured me they would place another order for the same item and I would receive 1 day shipping, and I would get them today february 21.. I received a order from them in the time frame they stated but instead of receiving my leather gloves I received knitted mittens by a different brand from what I had ordered.

Not sure what is complicated about sending out the order correctly. What I do know I will never order or shop with them again... Very disappointed in this whole situation as the entire process was handled very poorly...
Desired outcome: I would like my credit card credited for the amount of the item...I just want a refund
Kohl's
-
Sales postcards via USPS
I received the February 2022 coupon postcard via USPS Feb 15-16. The $10 Kohls cash valid dates on it was Feb 11-14. Obviously this was no longer valid by the time the card reached me. Please mail them at least a week earlier.
Desired outcome: I'd like you to start shipping it out earlier
Kohl's
-
ADA compliance
Numerous dates: using Kohl's for Amazon drop off. Moved from main floor to upstairs as far away from front door as possible. Are you trying to make it as difficult as possible to return to Amazon? If you think you are going to want to make me shop at Kohl's ---- this has done just the opposite. I will "never" shop in Kohl's because you care so little about the elderly or disabled. I will also never use Amazon return there again --- Amazon can just eat the cost to have it mailed back to them. also you do not have any electric carts for the disabled to shop in your stores. I will let Amazon know that in my opinion they should remove Kohl's from their drop off locations list. You are a terrible company!
Desired outcome: Change practices and make going to Kohl's more user-friendly for the elderly and disabled.
Kohl's
-
Return
I returned 3 items I had purchased for my wife for Christmas that did not fit. I called and got instructions on how to return these items. The original order # was [protected]. I was emailed return packing slips which I included in the return. I paid for return shipping. Return tracking # [protected] 27. You received these on December 29, 2021. I called because I had not received the credit which was to be $75.84. I was told it would take 30 days. I talked to a supervisor on Jan 10, 2022 who told me he would expedite the credit and I would receive it in 2 days. I still have not received my credit and today is Feb 2, 2022. This has been a nightmare just to get my money back.

Okie Ramey

[protected]
Desired outcome: I would like my money and believe me I will never shop at Kohl's again so I won't encounter this kind of problem. Walmart gave an immediate refund and they paid the return shipping. I expected more from Kohl's.
Kohl's
-
Cash is so shady
Bought a product at Kohls.com because it was mentioned I would receive $30 in Kohl's Cash.

However, I didn't see their e-mail and now it's "Expired". The expiration date is also VERY short, good luck with that.

Customer service say they cannot do anything to help. Suuuuure, it's not like if you had full access to my Kohl's account and could add $30 in there.

Well done Kohl's, you've just lost one more customer.

Order #[protected]
Desired outcome: $30 in Kohl's cash
Kohl's
-
My pillow
I'm beyond disappointed that Kohl's gave into political pressure and dropped My Pillow products.
It is reprehensible that corporate America bows to this sort of nonsense.
I vow to avoid your company along with Nike, Bed Bath & Beyond, and anyone else who promotes anti American views.
Now I'm told this complains too short? That tells me that it won't be read or taken seriously.
I guess the only thing that's taken seriously is decreased revenue!
This review was chosen algorithmically as the most valued customer feedback.
Holding kohls cash, first saying "wrong coupon number..." and other time wasting messages, now saying it expires 1/16 while saying it is not yet available. Multiple issues mishandling financial portion of this order, will try again to get the state to act on these large companies that think they can collude and do whatever they want.
Read full review of Kohl's
Kohl's
-
Vera Wang knee high boots
I have only worn these boots twice and I have never had boots do this especially for the price. Got them for a Christmas gift and have always taken care to carefully put them away.

I believe my daughter said they came from Kohl's and as you can see they were not cheap. They are completely unwearable!

Thank you in advance for looking into this matter for me!

Denise Taylor
[protected]@embarqmail.com
[protected]
Kohl's
-
Bedspread
Please review my chat with agents yesterday. Rude. Did not help me. I ordered a bedspread. Spoke to agent last week. Said I'd have it by 1/8. Never came. Spoke with chat yesterday. Said I'd have it by 9 pm yesterday. Checked ups. Said they tried to deliver. I was home all day. Called customer service at 810pm. Was actually told I had to call back at 9 pm because they couldn't help til it was late. He saw ups notice. Still no bedspread. Agent on chat Carter a supervisor actually told me I'd have to wait until 1/17 to consider it late. Horrible customer service. I want my bedspread but have no intentions to shop with Kohl's online again. I shop online a lot but Kohl's has the worst service of all!
Desired outcome: Want my bedspread and answers re terrible customer customer
Kohl's
-
Croft & Barrow cotton nightgown ZC14H001RP
I purchased XX Large today and was frustrated by where the plastic tag was placed. The manufacturing punch it right into the seem by the underarm. It could not be cleanly cut throw, unless I opened the seem to pull out the other end of the plastic. I would like to see quality assurance check where the plastic tag is placed.

Catherine Strozinsky
4197 Elmwood Road
Colgate, WI 53017
[protected]@charter.net
[protected]
Desired outcome: They provide me with a free nightgown
This review was chosen algorithmically as the most valued customer feedback.
I've been shopping at Kohl's stores now for many years in all the states I've lived in. My experience on October 14, 2021 at this particular Kohl's store located at 5241 McFarland Rd, Durham, NC was quite strange. I posted a complaint at www.kohlsfeedback.com a few days later. I am still not sure what happened to that complaint. I went to the store looking...
Read full review of Kohl's
Kohl's
-
Shoes rn # 120713
Hello, I got a pair of Kohls shoes are 9 1/2 RN # 120713 for a Christmas Gift 2020. I started noticing my socks were getting wet when I walked on a wet surface. I just thought water was splashing up into my shoes. Looked at the bottoms and realized both soles were split from almost side to side and are letting water into the interior of the show. The shoes are in really good shape except for the soles. Wanted to know if I could get a replacement at the Hendersonville, TN 37075 Kohl's.

Thanks,
Rick MURRELL
1033 Kendall Farms Dr.
Hendersonville, TN 37075
Desired outcome: Replace shoes
We are here to help
16 years' experience in successful complaint resolution
Each complaint is handled individually by highly qualified experts
Honest and unbiased reviews
Last but not least, all our services are absolutely free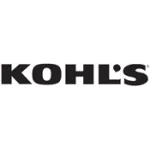 Kohl's contacts