Frontier Communications complaints
270
Frontier Communications
-
Landline service in Bahama, NC 27503
My Frontier phone service has been down since Friday 17 of June. Why would it take so long to get service for repair? The service man can be at my house Wednesday June 22. My husband is on a heart machine that sends reports to his doctor. He needs the land line for this device to work.

There are many others in my area that are without service. We do not have cell reception in this area. This is about the sixth time my phone has done this. It seems the rain has something to do with the problem and one tech. said it has to do with Frontier's relay station on Johnson Mill Road.

I do plan to contact Frontier's CEO.

Thank you for any and all help you can give to me and my neighbors.

Sincerely,

Shirley Williams. 919-479-4320
Desired outcome: Faster repair service
Frontier Communications
-
Complaint
I have tried to cancel my contract with Frontier internet provider for two years now. I have called at least 5 times, and each time I have been on a 15 minute minimum wait, been referred to online to disconnect. When attempting to cancel online, I can provide all information to cancel the services and then prompted to call 1-866-786-6693 instead of simply being able to cancel services after providing all information. When I call the 1-866-786-6693 number, I'm informed that I can't disconnect the services without retrieving mail from a home that we sold and moved from over two years ago and that Frontier is not able to send me mail to my new home location, other than service bills.
Desired outcome: I want my contracts cancelled immediately and withdrawals from my bank account to discontinue.
Frontier Communications
-
Do your job
This company left unburied lines. Running through our yard. I don't use this company a neighbor does. I called to see when they would bury them. They gave me a date. Then frontier showed up and threatened my under age grandson. All 5 days earlier than they said. This company does not care they will leave wires unburied regardless if you have small children. They should have never spoke to my grandson. We have not touched the wires. Went through correct methods of correspondence. They told him that we could be prosecuted if we touched the wires. They should be prosecuted for speaking with minor!
Frontier Communications
-
Voice service provided by Frontier Communications
On Monday, May 9th at approximately 4pm EDT I lost all phone service. I contacted Frontier shortly there after to report the issue. I was promised a team would come and service the system (I was told I needed a port change.) I was told that the earliest they would be at my home was on Wednesday, May 11th between 8 am and 8pm. They failed to arrive.

I attempted contact with their customer service department Thursday morning at approximately 8am. After going through the multiple prompts and directions I opted for the automatic call-back so I would not have to wait on hold. This option promptly disconnected me. I called back and went through the same gyrations one more time. I, foolishly (in hindsight) again selected the automatic call back and was promptly disconnected.

The third time (having learned my lesson) I choose to stay on hold to a greatly increased wait time. I abandoned hope after waiting for 37 minutes and 16 seconds.

I attempted to use the "CHAT" feature of the Frontier website. I chatted with someone named Stacey. She promised me - via the chat - that I would hear form someone today.

At 5pm, having not heard anything, I again attempted to call Frontier. Again the call back feature was not functioning therefore I went to the "chat" feature. I chatted first with Franchesca Marie who told me that it would be over a week before anyone could get to my issue. I requested to speak to a supervisor and chatted with an individual named Michael. Michael confirmed that the only date of resolution he could give me would be May 17th. This is 8 days after reporting the issue.

While Michael indicated that he hoped the issue would be resolved sooner he would only give me May 17th as a resolution date.
Desired outcome: I would like my telephone service restored tomorrow.
Frontier Communications
-
Telephone and Internet
Dealing with Frontier is always a pain. Finding someone that really helps and speaks clear English is always difficult. Finding someone that gives you accurate and complete information is about impossible. Billing language always seems to be changing so that you are never really clear on what the charges on the bill really mean. The person on the other end spends more time telling you to wait than to really getting you accurate and clear answers to your questions. And if you show any discontent with them or their practices - they get all huffy with you - making you feel like the bad guy. I'm really tired of Frontier.
Desired outcome: Give better and more accurate information and have people that speak fluent English.
Frontier Communications
-
Frontier communications bundled with Dish
I called on April 11 to cancel my account. I was told that since I had paid my bill in March April was already paid for and that I might as well terminated service April 30. I got a bill in April and just thought it had "crossed" in the mail. So I ignored it. I just received another bill with balance forward for April and the Dish service. The bill specifically says you are paying one full month in advance. Their CS screwed up and now they want me to pay for April and May. And I just wasted 45 minutes of my Saturday in "chat" with their customer service folks, with no satisfaction.
Frontier Communications
-
Internet service
Been with Frontier for years and been a good customer always on time paying our bill.. now we are two weeks without no internet service, been out since April 14th 2022. We called about it few days ago and found out our first trouble ticket was canceled and now have to wait another week before we can get our service back. Anyway I am leaving Frontier paying too much for an internet service that is non existent for all intent and purposes
Desired outcome: Just needed the internet to work and dependable service that's all
Frontier Communications
-
request credit or free carry luggage !!!
Cary, 4/7/22

To Whom It May Concern!

a few weeks ago, I confirmed a fight from 4/10/22 to 4/14/22. After 17 days. I got a notification from Frontier airlines saying my fight has been canceled and forced me to change my fight from 4/9/22 to 4/14/22.This caused me to spend an extra $210 for another day on a rental car and $100 for another night at a hotel. I went over my budget by $310. I am requesting that Frontier Airlines give me back credit or carryon luggage per person at no cost from North Caroline to Florida. I hope Frontier Airlines considers my request as it has been difficult to adjust my travel plans while spending extra money. thank you, Airline I hope your response me by email or text me.

Thomas Hong
Frontier Communications
-
Large junction box at front of property 12218 Paisley Lane, Los Angeles, Ca 90049
Large internet, possibly fiber optic junction box installed 2-3 weeks ago right in front of the house. It's obstructing the view of and from the house. An eyesore that diminishes the curb appeal of the manicured landscape and trees.

Homeowner was not consulted nor informed of the installation. It was installed with total disregard and concern of the aesthetics of the upscale neighborhood.
Desired outcome: Would like the large junction box raised 7-10 feet up the pole or re-positioned on the east side of the pole.
Frontier Communications
-
Internet
Customer Rep Sydney lied about transfering to a supervisor as requested as he no knowledge in how to resolve my issue. After an additional 14 min on hold hearing him type I requested to be transfereed to a manager he was supposely chatting with. He did not provide me with the name and after another hold I was transfereed to Manager Manicua although I really doubt she was a supervisor. She was extremely rude and ended up hanging up on me. I regret every minute ending my service with Spectrum
Desired outcome: call back from a manager
Frontier Communications
-
disconnect-customer service
James Imbert account 860-666-4045, we called customer service on November 22,2021 to disconnect immediately, as we had called prior to this date and wanted to disconnect service. We received a confirmation on November 23,2021 that service would be disconnected by 12/16/2021 order number 62181425.

We then received, on December 21, 2021 a bill stating we had a outstanding balance of 206.67. Then nothing more, on Feb. 08,2022 i received a collection agency bill for 206.67.

A payment was made on 11/20/2021 and cashed on 11/24/2021 for 197.82.

that was after cancellation had been requested, and confirmed by Frontier.

so this bill in December was for a period we did not have service by Frontier.
Desired outcome: I would appreciate a response and withdrawal of this bill and collection agency actions.i can be contacted by e mail at [email protected] or by phone 860-966-9635.
Frontier Communications
-
Internet
Incompetence? Poor employee training? Billing, tech, customer service. Why don't they all have the same access to customer accounts? Why did I have to speak with 20+ Individuals and repeat my account info and my issue to every one of them? Why did several of these individuals tell me lies? Why did some of them just stop talking and hang up when they couldn't figure out what to do? Why were most of them rude? Why do they not know what to do? Are they contract employees who are paid less? Why did I have to spend days trying to get one simple issue resolved.
How is it possible for such a large company to have untrained unprofessional employees dealing with their customers?
It took five days for my issue to be resolved. It should have been taken care of in one phone call.
Frontier Communications
-
Package: voice,internet,TV
I am a long term Frontier customer starting when it was ATT U-Verse. After years of decreasing content and increasing prices(less for more?)I switched to another provider on November 19th. Frontier discontinued my service on the same day. I was advised by customer service to wait for the next billing cycle to pay the final bill which would have the prorated service period plus the disconnect fee. NOT TRUE. I am responsible for the whole service period from 11/15 to 12/14 even though I only used 5 days of it. This is a terrible policy that takes advantage of customers.
Desired outcome: I want to pay for the portion of the service period I used and no more.
Frontier Communications
-
Internet and cable TV
We are very long term customers. There has not been any previous service expericence with Frontier, for us, that was this bad.
On 11/19 we communicated via chat to try and resovle issues with our internet connection. Over a 3.5 hour period the agent worked at a resolution. The supervisor took over the chat and attempted to fix the TV service. Approx 1.5 hours into the chat with the supervisor the person just stopped communicating. There was no written statement regarding the end of the call nor was there a response on the chat as to what the status of the call was.
On 11/20 I initiated another chat attempting to get a TV operating. Over an hour and 40 minutes the agent was pleasant and attempted to get the cable TV box operating. I was following her instructions right up unil the point she asked me to turn off the router. I did and there was no subsequent communication. No acknowledgement to my repeated requests as to status.
I need a technician to visit our house and repair whatever is necessary
Desired outcome: Technician sent to the house to resolve
This review was chosen algorithmically as the most valued customer feedback.
From Settup Date June 18 2021 till Today August 6 2021, 48 days, I have Screen captures of exactly 93 interuptions of valid services. Router has an effective range of "maybe" 13 feet. With 2 Wireless (Netgear) extender's maybe 21 feet. (Comcast Router, and Then Netgear AC1900 Had Zero Disconnect Drop Service issues in 28 month. Same Location, Same Config...
Read full review of Frontier Communications
Frontier Communications
-
Cable installation
Frontier ran cable into Parkwood Lakes subdivision earlier this years. When the cable was installed across my front lawn the cable bore through the pvc pipe that runs from my house to the manatee county sewer line. Now this cable causes material into the pipe and the cable itself causes debri flowing through the pipe to clog up the pipe and eventually makes the sewer to backup into my bathrooms. I have had to unclear this pipe two times and the latest time had the plumber run a camera through the pipe to determine the location and cause for the clogging. The camera discovered the fiber optic cable inside the pvc pipe (See picture attached below)
Desired outcome: Remove cable & repair pvc pipeline. Plus pay for the last 2 plumber service calls
This review was chosen algorithmically as the most valued customer feedback.
I have been a Frontier customer for years yesterday I was told I would have a technician at my house for ticket number 5206570 between 9 and 12 so I waiting and they did not show up as I stayed in all day in case they were just running late I have been a frontier customer for years as I was a verizon customer before then you took over the accounts. When I...
Read full review of Frontier Communications
Frontier Communications
-
Internet Installation Tampa Florida
Frontier installed my internet today. This was their 2nd visit. The first was to lay the cable from the street to my house. This crew did not speak English well, and when I pointed out that the cable they put in wouldn't reach the intended destination, they didn't understand. The 2nd visit, the technician commented on this as well. I asked if we needed to reschedule so they could regroup and work it out, and he said no, it was still a go. He got the cable to where it belonged, installed the equipment, we verified that the connection was working, and he left. I went out to check on the work done, and to my surprise (and horror), I found a new cable had been installed from the street connection to my house, it had been left above ground, ran across my driveway and then across the sidewalk, and down the side of my house. He used duct tape to tape the cable down across the sidewalk, but at the first rain we get, it's going to come loose and need to be re-attached. I called support and was informed that he had put in an order for a team to come out and bury the cable, and it would be 5 to 10 days before I could see a resolution on this. As far as I know, optic cable is on the fragile side, and I shouldn't be run over repeated (if at all) with a car, and where the cable is crossing the sidewalk is a tripped hazard. The entry point he drilled into the house was left uncaulked, which can be a find entry point for bugs to get into your house.
Desired outcome: Get someone out here to bury the cable ASAP!
This review was chosen algorithmically as the most valued customer feedback.
FIRST THING: Every time I called to Frontier CS, there was a new person, or I couldn't call back and had to explain problems over again and again and again~! I got so frustrated with the lying, that I found a Frontier webpage and was able to complain (along with others). Ah, success! I was told to send a private message, which I did to Teresa Prewitt...
Read full review of Frontier Communications
Frontier Communications
-
Internet
I've been a customer of this service for almost two years now and for the past year their wire to my house has been down on the ground in elements that it could be ran over via a lawnmower or car due to a branch falling on the line in bad weather and a fire that scourged the line I've had terrible service ever since this incident has occurred and the company refuses to fix the line proper as I'm at the end of the line so I'm unlucky if I get half a month of service with no interruptions and paying 56 dollars a month for a service that doesn't provide what it is supposed to because of this issue I've had multiple techs come to my residency to help and still nothing.
Desired outcome: For them to replace the line probably or I'll be seeking another internet provider once one is available for my condolences
We are here to help
16 years' experience in successful complaint resolution
Each complaint is handled individually by highly qualified experts
Honest and unbiased reviews
Last but not least, all our services are absolutely free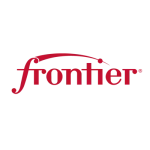 Frontier Communications contacts