Frontier Communications complaints
280
Frontier Communications
-
dsl internet service
It's very simple. Frontiere sold us DSLservice with the promise we would have hight speed internet service. The service was good at first, but soon deteriorated to the point that we are now almost at the dial-up level of internet service. Numerous phone calls have not elicited improvement of service. We did received a credit of $75, but the problem continues. The company keeps telling us that they are working on improvement, but cannot say when such improvement will take place. We are at a loss as to what to do, but until the problem is fixed, we should not be charged any fee such poor service.
Frontier Communications
-
telephone and internet service
We have the only phone and internet service available to our location. Less than two miles away, people have the best service available through Charter and much better available through Frontier. We are not alone as there are many people in this area who are dealing with the same problem. Besides Satellite Service, Frontier is the only provider for Phone and Internet. Our phone has echo's, snapping and crackling noises, disconnected calls every day. At least once a week, I can hear people talking as if I am on the phone with them, but I am not. They cannot hear me. They are talking to someone, but I cannot hear who they are talking to. It is as if I have a party line like the olden days. Our Internet loses service at least once a week, sometimes for days. It is horribly slow and there are many things we are unable to do...like watch Netflix or play online PlayStation. Uploading or downloading usually fails. I just did a speed test on our new desktop that is directly connected to the internet, no via Wi-Fi. The results are: .84 Mbps Download and .16 Mbps Upload. We have had Frontier do multiple service calls in the same week due to our phone and internet problems. All together, they have sent people at least 50 times in just the last three years. When I talk to them about wanting credit for not having service for prolonged periods of time, they have claimed that their records show there has not been a problem with our service for months when they were here 3 times within the previous week alone! You can have as many records as you want proving otherwise, but if they tell you there has been no problem for over 6 months, when their tech was just there the day before, and twice within a week before that, you are out of luck. I can't begin to express how frustrating it is. From all we know, you don't want satellite if you have anything else available. But I really wonder how satellite could be worse than what we have with Frontier. The Frontier Techs tell me the equipment servicing our area is outdated and needs to be replaced, but Frontier refuses. The Frontier Techs have told me at least three times that our internet went out due to a switch flipping on it's own at the 'hub'. They said it is a matter of bad equipment. My question is...how can Frontier allow this to go on for so many years? They clearly do not value us as customers and do not care about their reputation. Poor business all around.
This review was chosen algorithmically as the most valued customer feedback.
I have been round and round now with Frontier Communications in regard to my high speed internet service being disconnected 2-3 times a day now for the past 5+ months. Every time I have called, they tell me it is a problem in my area and they are working on fixing it. Today, 11/10/15 again, disconnected 3 times by 5 p.m. My Wife just got off the telephone...
Read full review of Frontier Communications
Frontier Communications
-
very slow repair service... landline phone not working
Our landline phone has not been working since Wednesday morning 10-14-15. A Frontier representative just told us that if not fixed today (10-16) that it won't get fixed until Monday. We have someone terminally ill in this house and NEED that landline. At a time when people are cancelling landlines in favor of cellphones, one would think you could get better service. And then the rep yesterday wanted to sell me their DSL line... absolutely NO. This phone needs to be working. How difficult can that be?
Frontier Communications
-
asking just a question of why?
I have Frontier Internet and "use" to have the phone package but it was too costly as an senior trying to survive on SS and so no TV but antenna only plus only the Internet. question: Why is it that with all that have cell phones and Internet, why you can't give a senior a break on home line phones? I don't use the phone much and don't want to learn these new cell phones at my age but would like my land line again. TV, who care, yes, it would be nice by with the price of everything, I have to choose between food for myself, heat or A/C or pay my bills. So what gives that you can't give a great break for seniors? Greed? I know you are making money as this is a large company and lots of people all over the world uses Cells and Internet service. I have ask for senior rates but no such service.
Frontier Communications
-
lack of response to service request
After having received six "appointments" for a service technician to respond to our internet issues over the last 3 weeks, (and daily calls to the service dept.), we are still without internet service. We finally discovered that part of the problem was incorrect reporting by the original service person as to what our actual problem is -- no internet connection at all (she wrote the ticked as "intermittent service." As a result, the customer service person said we were being continually moved to the back of the line in spite of having a fixed appointment and promises that a tech would come that day. The other thing we were told was that everyone in our area is experiencing the same frustration as there are just not enough technicians to go around and since the problems people are experiencing are outside the "norm" there is no reason to hire on more technicians. I find this totally unacceptable. We are fortunate that we are retired. If we were working, how many days of work would we have missed for nothing? Frontier people are being paid; their customers deserve to be paid on their jobs so they can pay Frontier!
Frontier Communications
-
frequent downtime, slow speeds, indifferent techs & customer support
Called 6/12/15 because internet working slow & frequently down - not 1st. time called, moved about 5 wks. ago & it's been very slow or not working more than working properly! - was told tech would be here 6/13/15 - NO tech showed up so called late day & was told tech didn't make it (DUH!) & would be here 6/14/15 - NO tech showed up so called late day & was told tech couldn't make it (DUH!) & would be here 6/15/15. Well now late day 6/15/15 & NO tech showed up yet or call to let us know what's going on! How long do we or anyone (because I've been researching & finding lots of complaints about Frontier) have to go with unsatisfactory internet, tech support & customer service?
The FCC, Attorney General, PUC and any other agency that deals with these kind of problems and problem companies should investigate & do something about this company & it's business practices & quit taking payoffs/bribes to do nothing but let them do business as usual!
This review was chosen algorithmically as the most valued customer feedback.
Let me say that all of these complaints are 100% true! This company is the worst that I've ever seen, and believe me I have seen many. To begin with I called this company 6 months ago for their $29.99 internet. After spending an hour on the phone, they said they have to send a technician out to verify my phone line. No one ever showed up for a week, while I...
Read full review of Frontier Communications
Frontier Communications
-
excessive billing
Noticed my bills steadily increasing. Called and spoke with customer service about a month ago. They stated I had some credits that were now expired causing the increase. I advised them I would be discontinuing their service and they apparently found some other credits they could provide to get my bill back to where it had been. I was assured they would apply the credit for the prior month on my next billing also. Received next bill and price still the same, no credit and no reduction in pricing. Called them again and was told that billing was already in place so the discounted rate and credit I had coming would appear on my next statement. Got my bill last night and not only was there no credit or discounted charges but the bill increased by $16! I contacted them and told them to discontinue my service as I would not be lied to by them and they obviously have been. I was offered their current pricing if I would stay and when asked if it would be what I was quoted by the first person and was told NO. I have terminated my service with Frontier due to their inability to deliver what they promised me. Also, wait times exceeding a half hour just waiting to speak to someone is totally ridiculous! Never have I dealt with such dishonesty by a service provider.
The complaint has been investigated and resolved to the customer's satisfaction.
Frontier Communications
-
internet
I've also had many of the same problems as many of the other troubled consumers of Frontier Communications. I've had quite a few customer service representatives irate because I am sure they too are stressed, but some no matter how polite and understanding I attempted to make myself, were simply ruthless and prone to raising their voices. Nearly all complaints and troubles I brought to them, which was regarding a large balance on my account I did not understand when I had only been with them for 3 weeks now due to at&t selling our area to frontier were met with indifference. It was like they let me talk so that they did their job as a representative to let me talk, then just completely ignore what i said to go on with their agenda of making me pay! These 3 weeks my Internet service was absolutely lousy too, losing service then once in a while regaining service to have crawling speeds of course. I am now out of Frontier and have moved on to another isp because I did not feel my interests, opinions, or concerns were paid attention to/considered, they did not provide the service that was expected, and charged me a large sum of money they did not care to help me understand or reduce, and any apologetic attitude for lack of service or my troubles completely out of the picture.

But thank you to the few who at least had a friendly demeanor or lent a listening ear despite their hard days. I hope the situation sees improvement for both consumers and employees of Frontier but for now, I'll stick with a different isp.

But b
Resolved
The complaint has been investigated and resolved to the customer's satisfaction.
Frontier Communications
-
poor service
I recently contacted Frontier because I was having problems with internet constantly goes out. I tried to explain to the customer service representative that I need a new modem. The one I have is old and the signal is not strong. I would have to constantly connect the internet. Still not working properly. They claim there is no problem. They did not try to help me. All I wanted was a new modem, something more up to date. Extremely poor customer service providers. Now I am shopping around. Have a bundle with them and Dish network. I have had it with Frontier.
The complaint has been investigated and resolved to the customer's satisfaction.
This review was chosen algorithmically as the most valued customer feedback.
I used to work for Frontier until I was fired for not making sales goals. However, during the time in question, I was out on FMLA and Disability. And the kicker is that the call center director, Jen Brown, called me several times on MY DAY OFF. I spent well over an hour trying to return her calls. In addition, I even sent her emails, but no response. So...
Read full review of Frontier Communications
Frontier Communications
-
internet resign up without consent
I had signed up for yr for thee dsl for the internet. I have my home phone with them since Verizon made the mistake of selling out to them . Anyway, I did not want but 1 yr of the dsl and planning on switching to someone else. They signed me up, locked in for another yr with out my permission and tell me if I try to cancel they will hit we with a large termination fee. I am on disability and can not afford theat. What can I do because I did not sign up for this and I feel this is a scam and very crooked on their part and when I called them they told me I had no choice. Please help.
Frontier Communications
-
pricing scam
I used to have Verizon phone and DSL high speed internet service. When Verizon got out of the business and went strictly wireless, I was stuck with Frontier Communications as my home phone and internet service provider. Right away began the issues with the internet service. They called it a "congestion" issue. I was constantly being disconnected from the internet. Loading web pages took forever. I finally called them and received a 50% discount for the first month of service, but the slowness and disconnections continued for months afterward. The price of my basic phone service, not including long distance and toll calls continued to rise. So, I got a cell phone on my wife's plan and called Frontier to cancel my home phone service. I called to cancel and the service rep informed me since I was no longer a phone customer my dsl was going to increase from about $31 to $52 a month. I told her to just cancel my service and I was going to swith to Time Warner, at which time she offered me a rate of only $26/month to stay with Frontier, which I agreed to. I was supposed to be guaranteed for at least 2 years. However, upon receiving my first 2-3 bills, they were $52 each month. I only paid the $26. Then it changed to $39. I continued to pay the $26. Eventually the outstanding bill grew to about $200, and I was cancellation notices for my service, which led my wife to pay more than what we were supposed to. It has been just under two years and they have now locked me out of my email and are demanding payment for amounts that I did not agree to when they continued my service after I cancelled home phone service.
Frontier Communications
-
false advertising or bait-and-switch
I received a flyer yesterday (January 8) with the message "Thank You-A really big gift for our most valued customers." Inside was a message that said " Renew your existing Frontier plan today and we'll give you a $100 Apple Gift Card as our special way of saying 'Thanks" for your loyalty." They also say they will increase the gift to a $150 Apple Gift Card if you upgrade your plan. My existing plan is an internet only plan without a two-year contract that costs me about $50 a month. When I called the number on the flyer, I was told that to receive the $100 gift card I will have to sign a two-year contract, not just renew my existing plan. To me that is either Bait-and-Switch, or at least false advertising. Shabby marketing. Attached is a copy of the flyer I received.
The complaint has been investigated and resolved to the customer's satisfaction.
Frontier Communications
-
fraud
Frontier claims to be certain that they can provide high speed internet to my address. They sell me the bundle package, which includes phone, internet, and dish network. They arrange to have dish network installed the same day. Dish network was installed. Frontier network called me three days later, to inform me that they cannot provide high speed in my area. I have comcast tv, to provide my high speed internet. I now have two TV systems, comcast, which I cannot discontinue because I need High speed internet. I now need to disconect dish network TV. That fee is costing me 250.00 to disconect from that contract because frontier will not bear responsibility. If frontier sells the bundle package, they should be resonsible for installing the bundle package, but they tell me that it's dish network and myself. Dish network claims that my contract is good. A 250.00 learning experience. Frontier is bad business people.
Resolved
The complaint has been investigated and resolved to the customer's satisfaction.
The complaint has been investigated and resolved to the customer's satisfaction.
Frontier Communications
-
billing error, customer service
This company has the worst customer service that I have ever dealt with. When moving an error was made with the shut off date of my service. They shut it off 2 weeks early because he entered the date wrong. It took 5 Phone calls and about 5 hours on the phone to get it turned back on and internet working. when they turned it back on they gave me a new account number and double charged me for all services and activation fees when it was their mistake. I then spent another several hours on the phone going over the bills. I was told things were fixed. I'd think things were until the next months bill arrived. I'd spend another couple hours on the phone and get apologies. at first I would take names of those I talked to but after about the fourth time I was promised it was straightedned out for good. I threw away my files. then the following month I'd get another bill. It has been five months since I disconnected services with them. I have been promised at least 3 times my account was fixed and balance due was 0.00. Then I open my mail today and recieve another bill for $29.75. They can 't even tell me what the charge is for except it looks like a credit was applied as a charge or something. I have spent nearly 20 hours on the phone with them in 5 months. Talk about frustrating. Today I just decided to send them the money to get the headache over with. But it's total crapp that they have driven me this far. I should not have to pay something I don't owe but I don't want a negative credit report. I will never use their services again even if they are the last ones on the planet.
Resolved
The complaint has been investigated and resolved to the customer's satisfaction.
Frontier Communications
-
false billing
Hi,
I had Internet service (account No.[protected]-5) from Frontier communications which I discontinued in First week of May 2012 after completing 12 months of contract period. I have been waiting on payment of $14.67 credit which I never received from Frontier.
Two days back Frontier sent me another bill having a different account number [protected]-5) of $55.16 ofr the period of June-July 2012. I'm not sure why it was sent to me when I discontinued their services and do not own this account.
Today I tried at least 5 times but their customer care line is always busy. In last 14 months I could hardly connect the customer care 2-3 times after trying at least 25 times. Probably they want to people to contact them whenever we have problems.
Please help me in this matter.
Thanks,
Amit Garg
The complaint has been investigated and resolved to the customer's satisfaction.
Frontier Communications
-
lost my ach payments
Has anyone else had problems with Frontier's billing department? I had been sending ACH payments for years and then suddenly they lose two! My bank confimed that Frontier had received my payments, but would verify that they were credited to the correct account. My husband has called several times and is really getting the run around. He was told to fax the info and was assured that a 'case' would be opened. After several phone calls, he was told that a case was in fact never opened! Now we have a new fax number to send our complaint and proof of payment to. Meanwhile, they have $100 of our money...I want to dump them for a Ooma phone now, but am afraid that they will never refund my money if I leave!
Resolved
The complaint has been investigated and resolved to the customer's satisfaction.
The complaint has been investigated and resolved to the customer's satisfaction.
Frontier Communications
-
crap-can 'customer service'
So, I am an unfortunate 'customer' of Frontier for my business phone 'service'. Over $100 a month for a line for the credit card terminal and a telephone line for incoming and outgoing local calls. So I get a cell call from my business (a small restaurant) last night saying the phone is out. I go in this morning and that's still the case. I attempt to contact Frontier.
Now, Frontier has 'live chat support' for the rubes who buy their internet service thru Frontier. But, they do not offer 'live chat support' for those idiots using Frontier for phone service. Might it make sense for those without cell phones or who live or work in an area outside of cellular range (there are still some of us, believe it or not) to have the ability to use the internet to contact Frontier when their phone service is down? Instead they only offer internet support when the customer's internet is not working. Makes perfect sense, apparently if you are a [censored] in charge @ Frontier.
So, no incoming orders, no ability to charge credit cards. This will do wonders for business... and in the meantime I guess I'll enjoy phoning Frontier tonight, after work, from an area with cellular service and schedule a Frontier repairperson to come out in a week or two (whenever it is convenient for Frontier).
It's Magic Jack time...
Resolved
The complaint has been investigated and resolved to the customer's satisfaction.
We are here to help
16 years' experience in successful complaint resolution
Each complaint is handled individually by highly qualified experts
Honest and unbiased reviews
Last but not least, all our services are absolutely free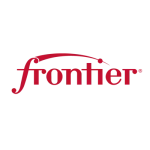 Frontier Communications contacts