Spectrum.com complaints
568
Spectrum.com
-
Driver hit cyclist, didn't stop, no way to report.
June 20th at 1:56 pm, driving north down research between Duval and Oak knoll a driver in a spectrum truck turned right into research and hit a cyclist, throwing him off the road into the dirt to the right. He didn't stop or slow down, and made a quick exit after he saw me taking pictures of his vehicle and plates. There's no where for me to report the driver, and I can't make a police statement because I didn't capture the actual incident on camera, nor do I know the gentleman's name who was hit. If anyone knows where I can file a formal complaint against the driver, please let me know. The photos I have are time stamped, as well as location stamped.
Desired outcome: Somewhere to report driver for hitting cyclist.
Spectrum.com
-
Billing
I already submitted a complaint through FCC (Federal Communications Commission). I do not like the way it was handled, so I am filing another complaint.

For the FCC complaint, Stephanie L Miller handled the best she could. I hope this complaint goes to someone other than Stephanie L Miller for resolution.

I was charged for 3 months in Spectrum even though the router and modem was disconnected since February 19 2022. I think it is unfair of Spectrum to bill me when I am not using their router and modem at all. I wish Spectrum would use their technology to confirm that I did not use their Internet at all after February 19 2022 and refund me the money.

I have asked Spectrum for a refund again and again.. I have been told "no" so many times. Spectrum says they don't bill based on usage. I am exhausted. I am sad. I am resigned. I am unhappy. I am miserable. I am really disappointed.
Desired outcome: I would like a refund of $89.98 because I didn't use Spectrum Internet the last two months.
Spectrum.com
-
Mobile
Spectrum Mobile wants to charge me $130.00 for international calls, the only thing is that these calls were made from Yemen< I contacted them and was told that I would have to pay these charges, As I told them I am retired and on a fixed income, I have never even been out of the US let alone Yemen. They told me It is my responsibility to prove that I was never in this county. and that if I don't pay these charges, they will turn off my cell phone and send it out to collections. this came from a supervisor who was not very nice and kept telling me that it was my fault.
Desired outcome: I would like an apology and these charges removed.
This review was chosen algorithmically as the most valued customer feedback.
Called backnin late feb about promo ending in March, made arrangement for continued service, got new bill was 15 more than agreed, called and thought was well. Had a new agreement, slightly higher, found on my television viewing that evening a 3rd of my channels were gone, I was told I received a DISCOUNT not a reduction of service, was on the phone several...
Read full review of Spectrum.com
Spectrum.com
-
Internet Service
In changing over service, we were never advised that a full month would be charged whether I canceled on the 2nd of the month or the last day of the month and the agent called me when the new tenant called to change service. They should have told us that we would both be billed for the same period of time. This is a deceitful practice and double-dipping.
Desired outcome: I am happy to pay for services that I used, I am not willing to pay for services that I did not use. And I find it extremely immoral for them to charge two individuals for the same period of time.
Spectrum.com
-
on-line Bill Pay -scam
For at least 6 months Spectrum's online bill pay sign-in has been problematic.

Calling Spectrum to learn why this is an ongoing problem I was told by Alan in tech support (refuse further ID) "It is a known issue and we are working on it"

This is the same excuse last month and the previous month. Spectrum is a tech company. They are expected to fix issues in a reasonable time. Monts after months of frustration for so many customers is NOT reasonable.

Spectrum uses this "online issue" to profit. They will take your payment over the phone and surcharge you for the inconvenience. Yes, they create a problem, perpetuate the problem, and make money on your frustration and wasted time.

Concurrently I will file a complaint with the CA Public Utilities Commission (866) 849-8390
Desired outcome: 1. Drop the surcharge until Spectrum fixes their website issues2. Fix the sign-in problem
This review was chosen algorithmically as the most valued customer feedback.
I have an account with spectrum for phone services. And I have had service for my business with spectrum since 2019. Initially I was located in Mequon, WI where I had a 262 business number. Then I moved to Milwaukee and the 262 number was attached to a 414 number to keep the same number for the business, as it's a hassle to change all the phone number...
Read full review of Spectrum.com
Spectrum.com
-
Billing
Over the last five to seven days, I have been receiving unwanted and very stressful calls and text from charter spectrum due to a check in the amount of 211.00, in which I have I have I have no knowledge of, nor does my bank. They have continued to call and text. They have summited no evidence that the check was summited or returned. I feel that this is fraud by spectrum. I spoke with kalsie today, a manager.
Desired outcome: Termination of Kalsie,5000 in damages of false allegations,account to show 0 balance as it should.
This review was chosen algorithmically as the most valued customer feedback.
I have been a Spectrum Company internet provider customer since February 2021. I have a document issued by Spectrum that shows that their monthly charges are $49.99, which include "$25.00/mo discount applied Ends 24 months after activation", which means that, according to their promise and our provider-customer agreement, my monthly payment of $49.99 must...
Read full review of Spectrum.com
Spectrum.com
-
Remove the illegal $406 charge and leave us alone
Spectrum added a $406 charge to my cable bill from a mobile account we had over 2 years ago. When we spoke to mobile they said the account had been closed and any charges remaining were written off. They said the cable & mobile accounts were 2 different accounts and could not be combined. 2 different supervisors said it was illegal to combine them. They said it on a recorded line. On 2/21/22 they turned our cable off. We refuse to pay a charge that their own people said was illegal. I can live without cable but now they are calling us as many as 6 times a day. First they charge us an illegal fee but now they are literally harassing us on a daily basis. Even though they admit the $406 is an illegal charge they refuse to remove it. Please help us. We just want them to remove the illegal charge and leave us alone. We wouldn't accept their services now even if it were free. That's no way to do business or to treat loyal customers you had for multiple years.
Spectrum.com
-
No refund for cancelled service.
I cancelled my service because we sold our home and move out. We moved out on February 14th and my current bill says I am to pay the full amount $74.99 for services from February 8- March 7th. I called to see if I could get a credit of $56 for the days I will not have service and was told per their policy they do not offer any credit for any cancellation of services. They claim to bill monthly, however the supervisor admitted that they actually bill 30 days from when you start service. I also have gotten credit for days that my service has been interrupted, so they do a have a daily rate established. They new owner started their service on February 14th, so Spectrum is double dipping and getting paid by 2 customers for 1 location! I am being charged for a service they are not giving me and they are also charging another person for the same service location that has already been paid! This is FRAUD.
Desired outcome: Please refund and change your policy to be fair to all your customers, so you are not taking advantage of them and charging them for services you are no longer providing them.
Spectrum.com
-
all of thier slow speed internet, tv and e-mail services
High priced service my bill has more than doubled since they merged with Time Warner. Everything is not working like it used to. TV is intermittent at best, everyday it's another channel that suddenly goes dark. I even have an 80+ year old neighbor that calls me because she cannot view the news. Have to tell her to up a few channels and then back- sometimes this works.

The high speed internet is a joke, they advertise 100 mbps of download speed, we are lucky to get 30 and maybe 9-10 upload speeds and often the page never loads--just see waiting for server to respond is all I get. And yet they send an insert with every bill that says for $20 you can get 400 mbps of speed, They are crooks.

Their E-mail account is also not working, My husband used to be able to send me an e-mail from his office Computer to my office computer--Not any more, and last year his account sent multiple old deleted e-mails out that were originally written in 2016, 2017, and 2018. Excuse was they were changing e-mail servers. In addition, I am no longer able to receive e-mails from some of the businesses that I have been using for years. My health insurance summaries stopped in May 2021 and I am still trying to get them to check against my Medicare billing. Try as they may, they would not come through, so now I am back to paper statements. Never getting the your bill is available e-mail they claim they and many others sent--all the while everyone wants us to go to paperless billing.

Customer Service usually requires a long wait, or we can call you back at this number when it is convenient for us!

And recently I called to report a scam call, that said I could reduce my bill to about $159, but I had to have automatic billing against my credit card. The caller said I did not have to pay my next monthly the credit card would be charged at the new rate and would be billed monthly against the card.They said do not pay your next Spectrum bill and that all billing would be resolved with a month or 2, but my credit card would be charged and Spectrum would not charge me late fees or send it too collections.

I contacted Spectrum and they told me that they had recently contracted with a third party to promote their product at a lower price. And that they did have authority to set up the new program. Something smells here, where are they advertising this and is it really a scam.
Spectrum.com
-
Improper billing
We have Spectrum cable & internet. 2 yrs ago we had spectrum mobile. I had half of my foot amputated and we could not afford the mobile service anymore and it was canceled. The cable internet and mobile accounts were 2 different accounts that were billed separately. We called in to see if we owed any money on the canceled mobile account. We were told we did not owe anything. That was approximately 2 yrs ago. On 12/23/2021 Spectrum added $406 to our cable bill. The mobile services customer support said the account was closed and dismissed any charges that were due on it. On 12/18/2022 they canceled our cable and internet service. Our cable is paid by a government program because we are a low income house hold since my wife collects disability and I am out of work while healing from amputation surgery. After 3 hrs on the phone we had 2 supervisors admit on a recorded line that they could not add mobile account charges to a cable account. They are separate and different accounts.
Desired outcome: I think what they did was illegal and they should have charges filed against them for illegal billing. I think we deserve an engraved apology and some sort off free service for the anguish we were put through
Spectrum.com
-
Returned Equipment - Fraudulent billing for returned equipment.
I returned all of my equipment to Spectrum in Florence, Kentucky, and have the receipt for this return. (Uploaded below). However, I continue to received invoices from Spectrum for the same $59.00 worth of equipment that I returned last September. In October 2021 I waited on the phone over an hour to speak with a human, and they resolved the issue, and changed my balance to zero and closed my account. However, on November 7, 2021 I received a new bill for $59.00 for the same equipment I had already returned. Since my account was closed, I could not login to my Spectrum Account. I called them again, and again waited more than an hour on the phone, and the again fixed the issue, and corrected my balance to $0.00. However, again on November 19th Spectrum changed my balance to $59.00 again. I just ignored it this time. Then yesterday, 2/5/2022, I received a Collections Demand from Credit Management, LP for this $50.00. I again got on Chat with Spectrum, and they were very rude and unprofessional. Unfortunately I was unable to get them to send me a copy of the Chat Session, or any email proving that my account balance was $0.00, but they did acknowledge that my account had no balance . I attached some notes from this chat session today.
Desired outcome: Formal certified letter stating that my balance is $0.00 zero and an apology for all the wasted time I have spent over the last five months to clear my account over, and over again.
Spectrum.com
-
Tracking all customers
All Spectrum emails contain tracking pixels. Also known as web beacons, these secretive codes are embedded in emails and are designed to collect IP address, device and browser details, etc. Unlike cookies, there is no request for customers' consent.
After years of reports to the customer service, domain registrant, admin, tech and abuse departments, no one bothered to even respond. After forum post, my threads were removed and my account was banned.
Desired outcome: Stop tracking, which is breach of trust and violation of privacy laws
This review was chosen algorithmically as the most valued customer feedback.
We recently requested a return of one of our two spectrum boxes. A few weeks ago (before Christmas) we drove to the Spectrum Store located at 68 Stafford Street in Worcester. Altho the hours posted online and on the store door stated that they opened at 10, the lights were on at 10:20 but the doors were locked. Yesterday (Jan. 3) I made an appointment at...
Read full review of Spectrum.com
Spectrum.com
-
cable tv / spectrum time warner cable
We are moving tommorow and wanted to keep our service going up until the last day. We talked to a spectrum rep a few days ago and she advised as long as we canceled our service by midnight 31 July, we would be ok. Well I just talked to a different rep tonight at 9:22 and she explained we missed the cut off deadline by two hours and would be billed for an entire extra month. This does not seem to be in good faith.
Desired outcome: allow me to cancel with paying spectrum for a service i will not use
Spectrum.com
-
deceptive billing practice
I switched to Spectrum a month ago with completed installation on May 9, 2021. At sale point, I was told my monthly bill will be $115.00 per month. Even though I had requested to have DVR, and wanted to keep my line phone number, none of these requested items came through. After installation I discovered a wrong cable Box was sent to me with no DRV. After making corrections, my bill went from $125.00 to $144.00. I called the billing service. The representative I spoke with, told me it was a mistake and that my monthly bill will be $125.00 moving forward. On June 12, 2021 I now receive a bill for $133.06 and I am unable to see detail itemization.
Phone number 972)494 5547. Garland Texas 75040.
This review was chosen algorithmically as the most valued customer feedback.
https://www.ftc.gov/tips-advice/competition-guidance/guide-antitrust-laws/price-discrimination-robinson-patman Looks like Spectrum is doing price discrimination with me and others. I got a promotion in the mail which says it is only for new customers. I have been a Spectrum customer for almost 2 years and they say my so-called promotional rate is over the...
Read full review of Spectrum.com
Spectrum.com
-
Cable Installer
Today 04/10/2021 Cable Installer trenched to bury a new cable for my next door neighbor. The trench work was done without calling for marking of underground wires & pipes as required before digging in our neighborhood. After they completed the job. I lost all Telephone, Cable & Internet. I called my cable service to check the issue. They found that Spectrum workers had cut my Fiber Optics cable. They had to dig up the broken cable and replace several feet of cable and make two fiber optic splices to repair my system and restore my service.
I am disappointed with the lack of training of the spectrum workers or contractors responsible for my outage. I can see why Spectrum has such a low rating and happy that I no longer do any business with them.
Desired outcome: Apology and better training for contractors / employees.
We are here to help
16 years' experience in successful complaint resolution
Each complaint is handled individually by highly qualified experts
Honest and unbiased reviews
Last but not least, all our services are absolutely free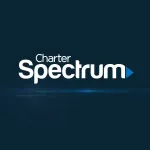 Spectrum.com contacts