FedEx
-
delivery service from terre haute ind. station
I was contacted on several occasions that there is a consignment at the Terre Haute, Indians Station this addressed to me in McPherson, Kansas.
The agent, has told me that the consignment was abandoned at his station some time ago. I was never given any tracking number or any information as to the consignment.

I was asked to send $200 for him to personally deliver this consignment to me
I sent money, no consignment, but a request for another $200.
the issue is still on going, and he is still requesting that I send $200.
The station agents name is Jeffery Pair. I was informed my him, that he was the station manager.

if there is a consignment there, I would like information and to have it delivered to me, As this has been in the process for some time.

Thank yoo
FedEx
-
terrible service
This is not an isolated incident, just the most recent. The halogen garage light assembly I ordered for one of my sons for Christmas was delivered to my neighbor, even though my address was clearly marked on the box and on my house. My neighbor's home is about a quarter mile from mine. The neighbor stopped by this morning to tell me that my package was at their home. They are elderly and the package is too heavy for them to bring to me, so even though it is 19 degrees outside and snowing, I will bundle my special needs child up and drag him out into the cold to get the package that my neighbor says is beat to pieces and the product exposed (which means it will be full of snow). I have lived here for four years and have no problems getting UPS packages. I guess FedEx employs drivers of lesser intellect (dumb), lesser ambition (lazy), or both. On a happy note, I called the company from whom I ordered the light assembly and they gave me a credit of 30.00 which will get charged back to FedEx.
FedEx
-
product not delivered to address left 2.5 miles away cannot be found
Please read the chat I had with Caren S case number 1206794610 chat#10526209. This product was supposed to be delivered to my house not 2.5 miles away when I went searching for it the night of the delivery I could not find it. Yesterday I was leaving our ranch and Caren called me and said the driver left the package by our front gate by a concrete block I was just driving out so I checked again and told her that it was not there. I asked Caren what we needed to do now. She said I needed to contact the shipper and have them file a claim with Fedex. I called Battenfeld Technologies this morning they checked their information that I gave them when I ordered the product. They said this is a FedEx problem and Fedex needs to reimburse me. They also stated that this is an on going problem with FedEx not delivering the product to the correct place, which I know is true because it happens quite often with FedEx deliveries to me. I received another FedEx delivery yesterday and it was brought to the house like it should be. Since I live in a very seclude area I am starting to think the FedEx driver either kept the product or left it somewhere else because they were to lazy to drive down to the house and deliver it. Another words he should do job he is paid to do. As I stated earlier the product shipped from Bettenfeld Technologies my order #28692 tracking #788721069008 I paid $68.99 for it on sale the cheapest I can find it on line now is $70.00 plus freight. Please reimburse for this product so I can reorder it. Thank You
FedEx
-
delivery of a futon full size 8" mattress from wayfair. ca
I spent the day at home. Around 4 p.m. I stepped out of my front door (single family home) to take mail out of my attached mailbox, and saw at the end of my walkway a package leaning against the corner of my front-attached garage. It was a large, heavy futon mattress in a package about 6 feet long and very heavy. I was alone at home, and because of thefts of mail and packages in my city being on an increase, I knew I could not leave the box outside unattended. I grabbed it by the end and started pulling it towards my front door, walking backwards. It was very difficult and awkward to handle. Near the front door I stumbled against the one step leading to the front door and fell backwards. I hit my head on the door, and my hip, outer thigh shoulder and arm on the left side on the concrete step. I am now sure and bruised and having muscle spasms in my mid/upper back. I am very angry that the delivery person did not bring the package all the way to the door which is about 30 feet away from the garage corner where he left it leaning. I believe he didn't bother ringing the doorbell because if he had and I opened the door, he'd feel forced to bring the heavy package all the way in. Needless to say, I am very upset. This shoddy kind of service should not be tolerated. This delivery was completed today, December 6, 2018 to Edmonton, Alberta Canada during the hours of 2 p.m. to 4:30 p.m. Wayfair.ca Order Number
2408028295. Attached photo: showing corner of the garage where the package was leaning and the distance to the front door where it should have been left. Photo #2 is the package once it was brought inside. Picture #3 showing delivery acknowledgement showing it was left at the garage.
FedEx
-
bmr kit, part number rb973-410
I orderd above part for my 2005 Chevrolet Trailblazer, it is for the blower fan in the front of the vehicle. The box was just delivered via FedEx and was ripped open on side and part was damaged inside as well as another part missing. Not very happy with this as I felt that we were going to get the parts needed to fix the fan inn our vehicle. I would like to return and have my account refunded for this messed up part. Would you please mail a sticker so that I can attach to the box that this part came in. My address is 35960 Bay Drive, Rehoboth Beach DE 19971, name Gaynell Harding. I do have the picking slip that was inside the box. My e-mail is gaynell.harding @ yahoo.com. Thank you very much. Very disappointed
FedEx
-
delivery and corporate phone complaints
Iam 75 year old veteran living n Fort Lauderdale, Fl. I was sent a fedex package from Chicago area. The driver came and
I went downstairs 6 flights .by the time .I got there he was gone..
I called the 800# and told them the story The were very arrogant could care less.they gave me the address to go to FedEx store to pick up my important
Package today..
I went there and was given more B.S. I gave to wait till the driver drops off
The package, could be 24 to 48 hours.. I called the corporate office got more B.S. FEDEX SUCKS...NEVER Use them..still no package..
FedEx
-
delivery to the wrong address
This is the second year for this same issue. Your driver leaves the package at the wrong address. This has happened twice in less than a week. We had the same problem last year and filed a complaint. Both houses have the address clearly displayed. Please tell your driver to read the address on the package and the address on the house before just dumping the package off and leaving. This makes me believe FedEx don't care about their customers. UPS can find our house every time. Never a problem.
FedEx
-
fedex ground
#1
FedEx Ground service have now misplaced a few expensive packages. About a month ago my attorney Overnighted me a large sum of money from a settlement. Upon notification that my package was delivered, via tracking number, we searched high and low to find nothing at all. "Signature Required" someone I don't even know signed for my package. Upon investigation and several phone calls, we had found that the package was ma's-delivered in a lump of packages to be shipped somewhere else. Finally two days late received my package.

#2
Yesterday, my fiancee had received notification that her wedding dresses were delivered. Could not find them anywhere once again. After playing phone tag with a couple reps yesterday afternoon they resolved nothing and we had no information about the two packages. Being left hanging about two expensive dresses is very frustrating! Now this morning FedEx delivery driver came to the door and rang. Dogs barking, growling and howling, the door was answered. The man said hello I'm dropping by to check on a filed investigation regarding two parcels. It says that you didn't receive them yesterday. Well yes, no packages anywhere and it says delivered.. The man then argued and said well I delivered those packages yesterday. Did you check with everyone in the house hold? Our response. 1. Yes and nobody saw the packages. 2. The packages were not delivered yesterday to this address or else we would have heard this (Barking) frustrated the delivery driver stomped off huffing and puffing. Not five minutes later there was another ring at the door. Upon opening the door. Delivery guy was long down the road in his truck and our two dresses left on the doorstep.

This is what I call [censor] Shifty customer service. We are tired of this happening to us and want it fixed.
FedEx
-
waiting days for delivery and then very rude customer service when calling to ask about the items were not delivered.
Ordered a couple of large items from Amazon to be sent to my daughters house. Now we have been waiting for 4 days. The first day it was sent back to the center because it said they were not home. When she called and said she did not even receive a delivery notice the lady at the office was horribly rude and said to call back later to see where the item was. When my daughter called back, then they told her they didn't try to deliver cause the driver thought it was damaged and took it back for inspection, and they said nothing was wrong with it. The next day, my daughter had someone stay at the house all day waiting and no one showed up, so I called the main customer service number. They told me to leave a note on a car in the driveway and they would leave the item out there. Again another day and no item. Call back to the center and they don't know why it wasn't dropped off and no delivery notice. I find all this highly unprofessional. If I have a choice to ship with another company I will.
This review was chosen algorithmically as the most valued customer feedback.
While reviewing my exterior cameras I noticed that a FedEx truck dropped off a package at the chain pulled across my driveway to keep delivery trucks out because there is no room at the end for truck turnarounds. This driver chose to pull up to the chain, get out of the truck drop the package at the "No Delivery Trucks Past this Point" sign, then back up...
Read full review
FedEx
-
extremely poor delivery service
I ordered products on line. Vendor would only use FedEx, do not use USPS.

Vendor site linked to FedEx and they stated delivery was at 1:57 pm. On Oct 12th. A check at my front gate, as well as my mail box area showed nothing left. This usually happens with FedEx and the other delivery company ('brown'). This is why we use USPS, no complaints there.

I don't know what 'mapping' program FedEx uses, but I found my package at approximately 6:30 pm, 3/4 of a mile from my house, shoved between a fence and a tree, at the backside of an apartment complex. See attached photo.

This is not the first time this has happened with FedEx. There has food products, clothing, and breakables, as well as expensive items left at gate(s) or thrown over fence. his is the furthest afield I have had to go to retrieve items that are sent via FedEx.

Because of this, I have terminated service with this vendor as well as shipping back the item(s) at my own expense via USPS.

I will NEVER deal with a vendor that uses FedEx or any other 'delivery' service other that USPS. This even if products cost more or shipping is more. At least I know I will receive the item(s) I order.
This review was chosen algorithmically as the most valued customer feedback.
Hello my name is Christina Whitenight, This has to be the worst experience of a lifetime! Sept. 28 delivery attempt made on package I purchased paid for.. DT7175 4072 9331 I was taking son to school just missed then so called they arranged to redeliver sat Sept. 30 at my house again. Sept 30 no delivery so I called to see where my package was as I am...
Read full review
FedEx
-
they have let me down
They don't deliver and it's sad. For example, they lost my box and I can't find people who did it. This company has let me down and I have a lot of consumers who are not satisfied with my job. Because of the Fedex
I wrote numerous emails and none of them was answered.
I will find the guilty ones, I promise. I want my money back and a compensation fro angry clients. Probably some of them refused to work with me. I'm not like you, I appreciate each person who uses my service and when the situation like that happens I feel more than terrible. I wish you felt the same. Just a little bit.
FedEx
-
package delivery by fedex home delivery service, not ground or express delivery
Date: 09/26/2017
Tracking Number: 787808835960
Weight: 46lbs.
From: Billboard Vinyls
Customer Name: Peter Toriello
Address: 106 East Rockwell Street Fenton MI 48430
Phone: 810-919-3691

Incident Summary -
(1) Driver left package outside of locked gate leaning on fence and sidewalk for anyone to steal. See Picture.

(2) Call Customer Service with tracking number and said that ALL Fedex packages are to be delivered to the side door on South Oak Street where the gate is UNLOCKED. Previous to this delivery, I notified FEDEX verbally that all packages must be delivered via the unlocked gate on the South Oak Street side of the home. The rep assured me this would be noted in the service center (Flint?).

(3) Today, 09/027/2017, the driver threw the package over the fence and did NOT use the South Oak Street gate. The package is clearly visible from the street and subject to theft.

**************************************************************************
Demand for Restitution -

1. Please do NOT send this driver back to our house with deliveries. We will notify companies we do business with to ship UPS unless this situation is actually addressed. This has been going on for quite some time.

2. Send us a check in the amount of $50.00 to cover the waste of time AND the effort for a senior citizen to move a 46 pound package over 30 feet.

**************************************************************************
From Fedex Email Notification:

Your package has been delivered
Tracking # 787808835960
Ship date:
Thu, 9/21/2017
Billboard Vinyls
Billboard Vinyls
Agoura Hills, CA
US
Delivery progress bar
Delivered
Delivery date:
Tue, 9/26/2017 12:29 pm
peter toriello
36239
106 East Rockwell
fenton, MI 48430
US
FedEx
-
home delivery service
Elderly arthritic female, non driver. Ordering my groceries from Amazon and Walmart home delivery. Fedex just drops my boxes in the yard instead of placing them at my front door as they say they did on the electronic delivery notification. Why does Fedex ignore this abuse? Why does Fedex ignore my multiple complaints. I hurt myself wrestling with thesr boxes, trying to get them in the house. Why should this be allowed to be the treatment of the elderly citizens of America?
FedEx
-
fedex home delivery chicago
I was expecting a package today, and knowing it requires signature I was sitting at home waiting patiently. Unfortunately instead FedEx chose to assume I was not home and just skipped my house putting in tracking delivery exception. That was just today. Several weeks ago I received a message through social media from complete stranger stating that my package was delivered to his address. He send me the picture of shipping label, and I tried to have FedEx redeliver that package to me. What a waste of time. The worst customer service and incompetence of supervisors. They'd rather file missing packages report than deliver the packages to right address. Over several years FedEx home delivery service was the only one I had problems with. Miss-delivery, missing packages, lies in tracking stating I was not home etc.
FedEx
-
smartpost
Fedex SMARTPOST is a waste of time and money and does not belong in a society in which things are available to the consumer cheaply and efficiently. Having Fedex in the name is completely misleading to the american public and someone should bring a class action lawsuit up against them because of them spending years building up the name Fedex a being a fast delivery and bait and switching you into this crap.
Here's my story: my package shipped on 08/22/2017 @ 8:47 pm from Henderson CO, via Fedex SMARTPOST. Fedex says it will take until 09/02/2017 to get to it's destination in GA, 1578 miles away (that is 12 days). Which means that my package is traveling at 5.23 miles per hour. How could it possibly be that slow. Is it on a camel? Is there someone walking it to me? I don't understand what the problem is. I was never informed that my Fedex Smartpost delivery was actual this slow prior to my order I feel completely tricked into this shipping option that I never would have chosen.

In the future I will now go completely out of my way to insure that any item that I have shipped to me IS NEVER SENT BY Fedex or Fedex SMARTPOST, I will warn all of my friends and family and I will post on every social media outlet that I can find how crappy this service is. If it is the only option I will have to do without, it does not deserve to be paid for.

And your customer service agents are obnoxious robots.
FedEx
-
never again
I had problems with checking the status of my order delivery and nobody notified me about the time when I could take it away. I only got an email saying that I missed it and it was sent back to the seller. I spent several hours trying to reach anyone to find out how this happened. But even if I did nothing new or useful was said. I'm disappointed and will never use your service again.
FedEx
-
delivery
I have been waiting for a refund check from my bank for three weeks. Despite the sender making an error on the shipping address (missing 1 number in the mailing address, but street name was correct) I am completely appalled at the fact the Fedex driver delivered to the wrong address (completely different street) and obtained a signature of someone not even listed on the package. Sadly, my package was delivered to a business and signed by someone not even listed in the delivery address.

Upon calling Fedex I was told to wait 2 hours for a call back regarding status. In 2 hours the business could potentially be closed (5:30pm), but two separate customer service agents didn't seem to really care regardless that it was delivered maybe 15-20 minutes prior. Fortunately I'm a little more resourceful than the employees at Fedex. Upon arriving at the address package was supposedly delivered to, was told by an employee he remembered receiving and signing for the package, but the store manager would not be back for another week and TOOK THE PACKAGE WITH HIM! Whaaaaat! I would think that if there is no such address as to what was listed on the package Fedex would be smart enough to return to sender versus delivering to any Joe Bob at a close enough address.

An employee at the business also advised they receive packages frequently delivered to the wrong address. Hmmmm, maybe some additional training and quite possibly hiring employees that can potentially do a good job is too much to ask.

This isn't the first mistake from Fedex deliveries to my address. I cringe each and every time I see anything is going to be delivered by Fedex and would always rather wait a few days more for my order to arrive, delivered by a carrier that actually delivers to my front door, not the middle of my driveway marking the package as delivered at "front door."

I am not a huge fan nor with I ever be. With that being said you can guarantee I will speak my mind to anyone who mentions Fedex especially now that I've had to place a stop payment on the check and hopefully wait for it to be issued in a reasonable amount of time.

Signed - Unsatisfied Customer~!
FedEx
-
missing order
I didn't receive my order with express delivery. Their website says it has been shipped, but the delivery address is completely different! And that's not all. Someone signed for my order and took it away. How is this possible that you could give my order to someone else without checking his/her name? Why would actually someone take another person's stuff? Doesn't it look like stealing?
We are here to help
16 years' experience in successful complaint resolution
Each complaint is handled individually by highly qualified experts
Honest and unbiased reviews
Last but not least, all our services are absolutely free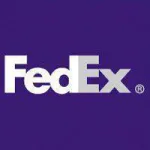 FedEx contacts