FedEx
-
Lying about attempted delivery
This is the 3rd time that this has happened with Fedex for a package that required a signature for delivery. I have been home waiting by my door all morning+afternoon when I receive an email saying delivery was attempted and failed. This is just a lie. I go out to check and there isn't even an attempted delivery notice at all. No delivery was ever made. This keeps happening. I feel like whoever is delivering sees that my package will require a signature and just decides to not make any attempt and to lie and say that they did to avoid the time that it would take. I have NEVER had this successfully happen. No delivery person has ever come knock on my door and ask for a signature. There have only ever been lies about the attempt. This is frustrating because I pay delivery fees clearly for all of these packages but I have to receive it almost a week late due to "failed" delivery attempts and I have to walk to a Fedex place to pick up the actual package. This is ridiculous and unacceptable.
Desired outcome: I want an apology and delivery to be actually attempted for my packages in the future.
FedEx
-
delivery
12 of April 2022 they attempted delivery and even though they were supposed to leave the package at the door they failed to do so. then they call me leaving messages that i need to pick up the package myself. i went to the place they told me to go to pick up my parcel but the parcel seems to be missing. then my girlfriend called them and found out that package is in their distribution center in another city. this is the last time we use fedex.
FedEx
-
Fedex delivering my package after my business was closed and it being stolenl.
I own a clothing store at a busy outdoor mall. I was expecting a box of children's clothing to be delivered from Fedex. They delivered them at 7:03 P.M. we close at 5 P.M. The package was stolen overnight. Now I am out product and over $500.00. Their "customer service" is saying it is not their fault because the tracking says delivered, even though we weren't open to receive it!
FedEx
-
delivery
Stayed home from work to sign for a package. Took the day off. (4-27-2022) At 2:52pm got a text stating no one was home and delivery attempt was made. BS! I was home all day. When I called to complain I was told that the driver did stop, maybe I wasn't there. Ummmm I was home ALL day ! No one came to the door - I can see the road from my window and would see anyone that approached the door. The customer service rep said I could have it held and pick it up myself. Um excuse me - I paid to have it delivered. She stated the delivery was scheduled again for tomorrow. I told her to hold it at a location of my choice because I cannot take off another day of work just for their delivery driver to lie again and not deliver my package. If you do not want to do your job then find another one. I am out a days pay and still no package. I do not understand how they can do this and no one seems to care that the employee lied.
Desired outcome: I want a formal complaint placed in the driver's employment record
FedEx
-
Package delivery
I paid $40 to have my tax information overnighted to my accountant, so he would receive it by March 31.

My accountant said Fedex kept trying to deliver the package during non-business hours when he wasn't there, and then finally told him that they were sending it back to me.

I received it on April 18 - so now my tax return is late. Fedex refused to even refund my $40 !

Never trusting Fedex again.
Desired outcome: I asked for my $40 to be refuneded, but the billing department refused.
FedEx
-
Lying about delivery attempt
FedEx : Something needs to be done about the blatant lying that is taking place by your delivery drivers. You must know that this is becoming the normal MO for your drivers. I can't believe that FedEx Corporate is okay with this type of behavior, or business practice. If a FedEx driver try's to deliver a package and I'm not home, then you know what, It's okay to use that excuse that the package was undeliverable due to no one being available to accept it, but when I've been home all day and I begin to become curious because NO ONE has been at my door all day, and I don't have a door tag, but "tracking cleary says" Not deliverable due to one one being at the business or home. Then this is a problem, when blatant lying is happening across the board. FedEx Corporate please do something to regain the trust of your customers both from the B2B B2C space. There are other choices.
Desired outcome: STOP THE BS AND LYING
This review was chosen algorithmically as the most valued customer feedback.
Am about to receive two shipments. I am just waiting at home for two days as it says I need to sign the package. Calling customer service is equally ineffective. Saturday (4/23/2022) - I am waiting at home. Then I get message "they tried to deliver but customer not available". That was total lie. I called customer service, then I after half an hour and one...
Read full review
FedEx
-
Late delivery
Chemo drugs were shipped on Thursday 04/21/2022, and were to be delivered by noon Friday 04/22/2022. They were not delivered. Tracking says they were in the Richland MS distribution center at 7:15AM on 04/22/2022 (15 miles from my home).

When I called on Friday evening, I was told they would be delivered by noon Saturday 04/23/2022. They were not delivered.

Now I am told they will be delivered by noon Monday 04/25/2022.

Does anyone want to lay odds on delivery happening by noon Monday.

By the way, after using their voice response system it appears AI does not mean "artificial intelligence at Fedex. It appears to mean"actual ignorance".
Desired outcome: Deliver my chemo drugs today 04/23/2022.
FedEx
-
Shipment opened!
Today I collected a medium sized box I shipped from myself in SC to myself in ME via FedEx.

When I received the box I noticed the tape sealing it had been replaced. The box had been opened and resealed.

When I got home and opened the box I discovered the contents had ALSO been opened and resealed with clear box-tape (for packing boxes to be shipped).

No notes. No explanation.

Weird. Invasive. Unacceptable.
Desired outcome: Who did this and why?Who will replace the gifts I can no longer give (b/c they were opened and then taped shut)?
FedEx
-
Automated System
I called to inquire about a package I was to receive. The automated system gave me incorrect information compared to what I could see online and I wanted to get a live person to help resolve a issue. The system would not transfer me to an agent instead it stated that no other information was available and that it would not transfer me to an agent. Instead it hung up on me. I called back and the system was able to recognize my number again and again told me it would not transfer me. I had to call back 2 more times for a total of 4 calls to speak to a live agent.
This review was chosen algorithmically as the most valued customer feedback.
I ordered a very expensive machine which was to be delivered to me in 5 days shipper FEDEX. On a previous occasion I had ordered from the same company a different machine and was delivered to me in 5 days. Going back to my original complaint why I'm writing this The item was shipped on 4/8/2022. I got a text on my phone that it was being delivered early...
Read full review
This review was chosen algorithmically as the most valued customer feedback.
My incident is 3 months old and I am still waiting to hear back from the Mgr. that told me he would. This happened on 1-12-22. We had approximately 2 inches of snow and it was a nice day and the driver decided to drive down my driveway of gravel instead of walking there. When he was going to drive forward you can see that he must have slid a bit and...
Read full review
FedEx
-
Never received phone
I have tried contacting fedex with the tracking number, I was told to contact safelink because it was returned to them as undeliverable. I have tried various phone numbers for safelink and I can not get through to a live person. I tried to chat and no one ever came on, I waited an hour.

Can someone please help me, or tell me how to talk to an alive person at safelink?

FedEx 9400111202055869433825 1250214307 2022/02/22

Ticket number:1250214307

address phone was sent to as undeliverable:401 MILL RUN RD

Shenandoah Virginia 22849 The Int

I would like to send it to my sister's home which is a permanent address, then if it is resent, she can bring it to me.

Safelink enrollment number:157439337

My name: Karen Ann King

Sister's name: Jamene Schotsch, 12007 stonehenge dr fred va 22407

540-656-9581
Desired outcome: i would like to get my phone redelivered to an alternate address.
FedEx
-
Freight delivery
was expecting a delivery from FEDX on 4/12/22 talked to freight office in Ft.Myers Fla on 4/11/22 was told I could not request a time for delivery I was given a 3 pm to 6pm window was told i had to be home at 3 ( just in case ) lost 2 hours of work. and still after 6 pm no one showed up talked to 3 diffrent people at FEDX and like a recording they all said (delays happen) no call about said delay no one seemed to care
FedEx
-
Sam's credit card shipment
To make a very long story short, a Charge card that we pay our bills with was to be overnighted on March 28. FedEx tracking info showed attempts made but no one home. I am home all the time, plus I was requested to receive text updates. Also, if attempts were made, where are the door tags that are supposed to be left? I have been on the phone with FedEx for most of the day, and was advised I needed to pickup the card at the FedEx location, which is an hour away. Spoke to Evelyn at the resolution center, who spoke to someone at the Mauldin Road office who tried to contact the driver, trying to find out where he left the door tags. No luck. They said the drivers gps shows he came to our address, but no door tag number recorded.
Desired outcome: I want my package with my card.
This review was chosen algorithmically as the most valued customer feedback.
Today is Friday and I had two shipments scheduled to be delivered to me by FedEx. Tracking numbers 575139834553 and 498390279690172. Both shipments were materials needed for jobs that I've scheduled for this weekend so I stayed at work to receive them. I normally leave at 3PM, but today I would stay until I received my packages. There is double gates that...
Read full review
This review was chosen algorithmically as the most valued customer feedback.
Waiting for a package from work, and the delivery is always horrible! Get a message 2 sec after they actually drive off! The absolute worse delivery service! Happened 9:30 am 04/08/2022, Fargo ND. Ticket# DT1062 8435 4453. Says I was unavailable, I work from home, I was absolutely available! Not to mention it was first attempt and a note on the back says pick up after 5pm at a location furthest from my home!
Read full review
FedEx
-
Drive on i-24
I have a video of A Fed Ex drivers wreckless driving. The driver came within 10 inches or less of my rear bumper while driving over 65 MPH. Full raw video is available if FED EX wishes. The incident happened between approximately 1:45PM and 2:45PM on 07 April 2022. This was on east bound I-24 between Exit 8 and Exit 11. The entire incident was caught on my front a rear dash cam. Truck: 123556. MID trailer 830734, Rear trailer: 806897. I was entering the Hwy from exit 8 on ramp where the driver intentionally blocked my entrance, (captured on video). After hittting the braked to merge left. I safely moved to the left lane, (also on video). I then conducted a right lane change to take Exit 11. The driver then closed distance and tail gated me to the exit, coming within approximately 10 inches on my bumper at 65-70 MPH.
Desired outcome: Removal of the driver from current position. This is how large wrecks happen people get killed. This incident is nothing short of road rage and wreckless endangermanent.
FedEx
-
Driver almost hit me
I was heading east on Gregory right before the 71 hwy entrance in the left lane, the Fedex driver was on my right when the light turned green, the fedex driver drove into the left lane where I was causing me to almost move into oncoming traffic to avoid a collision. I honked at him and he honked back like I did something wrong. I could have let him hit me and sued the company but instead I chose to avoid a collision and let the company know so that this driver doesn't harm anyone else with his dangerous driving.
Desired outcome: I would appreciate a response.
FedEx
-
Fedex delivered someone else's package to my address.
On April 5, 2022 I was supposed to receive a small package sent out for delivery via Fedex. Instead, at 10:20 am (per Fedex tracking) their driver left a large 22 lb box outside my front door. The driver did not knock or ring, and I was only one room away. When I checked at noon and saw the large box, I checked the label to write down the address and tracking number, then called Fedex to report their incorrect delivery and have them pick it up. My home is a single family residence and the address on the label was for an apartment on a totally different street a few blocks away. Names totally different as well. It is now nearly five pm and the box is still sitting by my front door. Attempting to get info as to status of this from Fedex is impossible. Their tracking only shows that the box was delivered. Meanwhile, my package is shown as "out for delivery" but not yet delivered. Any business relying upon Fedex may be sorely disappointed. I would very much like that box delivered in error picked up by them ASAP and my package located and delivered tomorrow latest, if not left at or stolen.
We are here to help
16 years' experience in successful complaint resolution
Each complaint is handled individually by highly qualified experts
Honest and unbiased reviews
Last but not least, all our services are absolutely free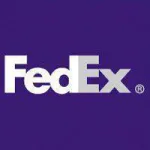 FedEx contacts