Citibank
-
Over charged
I paid off my credit card in 2018 but I didn't close it. But after a year they closed it because it wasn't be used. Now they are trying to charge me for carrying a avababile balance on my card charged me interest for four years and then turned it of to a collection ag agency and never contacted me once and never showed on my credit report ever.. They want 4000 dollars
Citibank
-
fraud
Waiting for a response 10'10/21/11/10/2101/14/22/4/21/22 and 5/8/22

Albert Mitchell

133 Devils Elbow Lane, Hilton Head, SC 29926 [email protected]

Account 0162466364 Debit 5262261079371332 9/10/21

Citibank Fraud prevention P.O. Box 769027-90207 San Antonio, Texas 78245-9963

ATTN: Fraud Division

Subject: release of funds ($3803.72)

July 2020 Citi notified me by letter that my online banking account was restricted because of

fraudulent activity. Many, many phone calls and each time the reason I cannot get the

$3803.72 balance is because the account is under investigation and was told over and over

30-60 days. I was told that the check would be sent by FedX, another time by mail. I have

been transferred to other departments, left on hold for up to an hour and hung up on.

January I was told the check was mailed on Oct. 27, 2020. Well then, why was I was told in

November to send a notarized letter stating I am the account holder. Along with the letter

I had to send a photo id and then the funds would be released. I have faxed and refaxed any

and all document requests made by Citi.

A few weeks ago was I told that an "account specialist" would get back to me, Still waiting.

People I have no choice. Unless, this matter is resolved, I will report this entire

situation to the the National Banking Commission. and other related agencies.

And now I applied for a new Citi account. All went well.

Got a new account. Got checks in the mail. Got a debit card.

And poof. Could not activate the debit card. A call to customer service gave the answer...

your account has been closed.

Closed supposedly because of the above situation.

5 days later I get the pin number in the mail. The next day I get a termination letter.

Why the checks.? Why the debit card? Wasted time and effort shows disorganization.

I do believe I am entitled to the funds and an explanation. Please, let's conclude this situation.

regards

Albert Mitchell
Desired outcome: where is the $3803.72????/
Citibank
-
Citibank close account still haven't received check after 60 days
I was notified by email that my account was closed on April 7, 2022. I have waited the 60 days but my check for the $60,000 has not arrived. I did get a check for $6.95 from them with no explanation. I tried the help #'s but because I don't know my account # no one can open my account and tell me what's going on. My credentials on the app have been deactivated and I never wrote down my account number. I also threw away my credit card after it was deactivated. I am at a loss of what to do next.
Desired outcome: Receive my money from the closed account
Citibank
-
Saving account
I opened a saving account for my direct deposit from my job as soon as my deposit cleared they closed my account I been calling for days to get my money from my account no one is helping me they keep saying wait for a check in the mail without a explanation of why they closed my account….their not giving me any information what's so ever I read so many reviews on people saying they account was closed with no reason why I just need my money back I can't afford to loose the money I work hard for times are so hard right now and this is just not right to not get a good explanation on why they closed my account and why aren't they telling me nothing I'm wanna hear to get my issue resolved
Citibank
-
Checking and Savings Accounts
Like many of you here, I too have opened a checking account and a savings account after received an invitation for a promotion of a higher yield. I needed to park some funds, so I put about 50k between the two accounts by December 2021.

I contacted the bank in January 2022 and February 2022, both times I was on hold for hours and finally got transferred to their fraud department. Unbeknownst to me, I was told that my accounts were closed due to fraud and that my funds will be mailed to me in about 60 days.

As you can see, not only I have no idea why my accounts are closed, I have no access to my funds. The last time I called was in April 2022 and as of today June 9, 2022, I still do not have access to my funds nor does Citibank send me a check.

I am asking myself how can a bank in the United States get away with doing business like this?
Desired outcome: I want Citibank to release or send me my funds by June 19, 2022 since they have closed the accounts without any correspondence.
This review was chosen algorithmically as the most valued customer feedback.
I opened a bank with Citibank October or earlier I can't be to sure cause I have so many but anyways I always kept money in the bank and I also got paid in that bank account but then around dec 30th 2021 I couldn't even login to my account at all they locked me out when I called they said my account was under review for 60 days then tells me they can't say...
Read full review of Citibank
Citibank
-
Closed account.
Went to the grocery store to make a purchase to find out my card was declined. Went on the app to see these losers closed my account ! I called an the representative keep repeating the same phrase "you'll receive a letter in the mail " what good will that do ? I've never been late. I'm always paying them off ,days after a purchase. Just to have a closed account for NO REASON. I've never even used 80% of the balance on my card. How can a company treat people like this.
Citibank
-
Citibank Credit Card
Approximately 2 months ago I received the Citibank Checkbook that I'd ordered. About 1 month ago I'd applied for the Citibank Credit Card, and was told that I would be mailed to me:

Donald King

507 Sidney Circle

Winter Haven, Fl. 33880

After signing up on the Citibank mobile app, a couple days ago I tried to log into my account, but received a message that my account was deleted. This was not of my doing.

I'm filing this complaint because I strongly believe that someone has stolen my Identity and has received several Citibank Cards in my name.
Desired outcome: I'm asking that this matter be thoroughly Investigated and I'm notified of the outcome.
Citibank
-
Credit Card Debt
I have received a judgement letter for debt that was caused due to failed business. They refuse to apply my insurance for help with debt. They have two different amounts owed and did not accept by offer and never confirmed it was received. I need to settle this debt ASAP

P. Williams

letter rec'd from Harris and Zide

800-381-0003

P. Williams

1371 Nisich Drive

San Jose, Ca 95122

408-520-8022
Desired outcome: Settle Debt
Citibank
-
customer service
Citi Cards have the worst customer service ever. I was trying to update the information on my account. First, I was treated in the worst manner as if I were an identity thief and as a solution, the rude agent on the phone told me they would mail me a letter with a code. Then I should call them and verify my id. This is outrageous in 21 st century when citi has all my information.

Again a rude agent with no solution... Worst experience ever. If it weren't for Costco I would have closed the account by now.
Citibank
-
Credit Cards
Citi management continues to lower services.

I just spent over 1/2 hour trying to redeem points.

They changed the points to Rewards Points instead of a straight forward cash back.

I tried to use online options buy login and password restrictions make it so Incannot remember them.

I tied online while I was waiting. I hung up when they ansered after 1/2 hour anf then got a message that the redemption did not work.

I SEE OTHER BANKS ARE OFFERING COMPARABLE OR BETTER POINTS, SO I AM LEAVINIG AFTER 5BPLUS YEARS.
Desired outcome: HIRE MORE PEOPLE, DO YOUR JOB
Citibank
-
Citi double cash mastercard
Seems the fraud department is well trained to not help but annoy customers!

After many calls the fraud department, even after speaking with two supervisors the department kept blocking my transactions. Even after verifications multiple times they cutoff my online access. Finally it took two tries and almost an hour to reach them by phone so I can pay off a little balance, get my reward money and once it is done I WILL cancel this account. Shame on citibank for such a bad service! I will never do business with citibank again.

5/20/2022

Sandeep Savla
Desired outcome: I deserve an apology and like to see what actions have been taken with the "fraud specialists" for lying to me several times
Citibank
-
online checking account
April 2, 2022 Opened online checking account with Citibank Online

April 13, 2022 Funds deposited into Checking Account

April 13, 2022 Account blocked, I called customer service to verify transactions and was told my account would be unlocked in 24 hours.

April 14, 2022 Account still locked and now online access has been blocked

April 14, 2022 I called customer service again and was transferred to the fraud department. I gave the information i was for to verify my identity and had code sent to my phone number. I was then to transferred to someone else in the fraud department who all of the sudden said they could not verify my phone number and hung up in my face after yelling at me. How could they not verify my number when the person i spoke to right before them sent a code to verify my phone number? this was the number i used when opening my account in the first place.

April 15- May 20, 2022 During this time I have called every day. a couple of the reps were nice only to transfer to someone who treated me unfairly and again hang up in my face. There was even an instance in which I asked one of the women that asked me to verify my number to repeat the number I gave her just to make sure there was no miscommunication and she told me she couldnt do that. Im wondering if that may or may not have something to do with this whole mess. Like maybe someone took my number down wrong on one of the phone calls? anyways, I was told several times that a reference letter would be sent to my address which never came. Is there anyone that can help? Please.

Thank You,

Raymond Aldaz
Desired outcome: I would like to gain access to my account. I would also like for customer service and fraud department to stop treating customers unfairly.
Citibank
-
Newly issued Home Depot card that you won't honor
Applied for and received a Home Depot credit card from your bank. Tried to use the card in Uniontown, PA to purchase a dishwasher. Card is declined and I get a text asking if I made the purchase or if it was fraud. I verified the purchase and was told the card was activated and to try again. We have, 8 times. I have spent over 3 hours on hold and trying to resolve this issue with your fraud department. they tell me they can't send me a text to verify my ID by my phone. YOU ALREADY SENT ME A TEXT! How can it suddenly not work? This is an extremely poor example of customer service by any company much less one with your storied history. I really need someone to be made aware of a process you supposedly can't use but have sent a previous text to verify the sale. Beyond absurd!

Tom Witcher

704-833-9896
Desired outcome: Be able to use the card.
Citibank
-
Refund of 500
On February 4, I deposited 500 in the ATM inside the ban around 6 pm. At that time, there was a different type of machine. I pressed the button for the receipt to be emailed to me; however, when I checked on Sunday, I realized that I did not see any recept from Citi bank at 21710 Jamaica Ave, Queens. NY 11428 was not emailed to me. When I called customer service, I told them about the incident i told them it was some of my mortgage money. I told them please look at the camera and see that cash was deposited into the account. They credit it into my account and take it back out, The issue is ongoing, and nothing is being done. Please help
Desired outcome: I would want a refund of my 500 dollars
Citibank
-
Request for Income tax information
My wife and I each received the same letter (U.S. mail) on CitiBank letterhead (See attached images). It asks us to complete and submit Form 4506-C (IVES Request for Transcript of Tax Return) before completing the processing of the request to open a Citi Custom Cash Mastercard account.

Neither of us has applied for this card.

It appears that someone is applying for accounts in our names. We are unwilling to complete any form that would release all of the personal information on our tax returns.
Desired outcome: I would like to have a response and an explanation of why these letters came to us. I would also like to know why your system can't accept PDF files.
Citibank
-
Checking and savings account
I recently opened a citibank checking and savings account about a month ago. I had a few coworkers zelle me money back and forth immediately not thinking that would raise a red flag? Well, they froze my accounts with over 2500.00 in there total and said they were closing my accounts for "reasons they can not say". I dont' care about that as much as now my money that i just had in there is held hostage with NO DATE OF REFUND CHECK told to me. this is unacceptable and i will continue to call and call until this matter is resolved.
Desired outcome: I would like my accounts closed and the money refunded back to me via check to the address on file.
This review was chosen algorithmically as the most valued customer feedback.
Around April 23rd and 24th I received a small personal loan from a friend of mine to help me out with some bills and help me get caught up. The money was transferred into my account with not issue and had cleared both his account and mine as well. I used half of the money to take care of some commitments and once again everything was all good. The next day...
Read full review of Citibank
Citibank
-
Refund
On February 23 2022 I used my banks (Wells Fargo) online payment system. I accidently sent $69.86 to American Airlines credit card at Citi Bank instead of paying the bill for AAdvantage® Aviator® World Mastercard at Barclays. After numerous calls to your customer service department, I was told that what I needed to do was file a dispute with Wells Fargo and let them work with Citi Bank. After a couple of weeks I called Wells Fargo to follow up on my claim and was told that there was nothing that they could do and that I needed to work it out with Citi Bank. I would like to get this money back asap. It is sitting in limbo at your company and I am sure that no one knows what to do with it. The information:

Wells Fargo Check #0005483533 second number of CIti Bank 306272578

Thomas Cashin

4 Annalisa Dr.

Greensboro, NC 27455

704-661-8884

Thank you.
Desired outcome: Refund of $69.86
Citibank
-
Credit card
Hi,

This is manikandan rajagopal from uae

I have received the credit card recently and activated the card. I requested for balabce transfer as service agent confirmed me within 24 hours concern department will contact you regarding the balance transfer. No one called me for next 2 days and I called again this time agent said I will request again to receive a call. I was in emergency to do the balance transfer but citi customer service department was just playing with my request. Now 3rd time I called cause I didn't received any call for BT. again same story and I told them to cancel my card. This time agent called me and convinced me to cancel the request for card closure I said OK to process BT. Today is 12th day that I never received any call for BT and unblock my card I am the one as a customer calling center and awaiting half hour on the line to speak with agent finally they are giving same story that you will receive call. 7th time I called in this 12 days. I can't understand this citi bank service how they are managing customers request. I never had this worst experience in UAE in past 10 years. Citi bank worst service pls make sure to give quality customer services first and then sell your products to the people. Here all are busy in their own life not only for following you people. WORST WORST WORST... I DON'T HAVE ANY OTHER WORDS ABOUT CITI BANK THANK YOU SO MUCH FOR GIVING THIS EXPERIENCE I TOTALLY DISAPPOINTED WITH CITI BANK. IF ANY OF TRUE EMPLOYEES ARE THERE IN CITI BANK PLS NOTE THIS AND DO YOUR JOB TO EITHER CARD CLOSURE OR SORTOVER MY REQUEST.

MANIKANDAN RAJAGOPAL

971568603827
Desired outcome: 👎👎👎👎👎👎👎👎👎👎👎👎👎👎
We are here to help
16 years' experience in successful complaint resolution
Each complaint is handled individually by highly qualified experts
Honest and unbiased reviews
Last but not least, all our services are absolutely free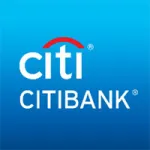 Citibank contacts