ABN AMRO Bank reviews & complaints
ABN AMRO Bank complaints
13
I am complaining about abnamro's intention to close my banking accounts in 6 months time contained in a letter dated in september 2018 which I only received 6 weeks later due to our slow postal...
Read full review
I would like to draw your kind notice that once I was a credit card holder of ABN AMRO Bank. Recently some irregularities have come to my notice while applying for a house building loan. In course of...
Read full review
ABN AMRO Bank
-
their behavior has changed, when the loan is almost at the last phase
I have a home loan with ABN AMRO bank since 2003 and this loan is ending in Sept 2009. I have been paying all my EMIs regularly. Since the last week I have been getting recovery calls and letters from the bank and they also sent a man called Anil Sharma to my residence in my absence. My loan ends soon and I really dont know why suddenly ABN AMRO is resorting to this highly unproffessional and derogatory behaviour. Everything was fine since the last 6 years and suddenly I am not sure why their behavior has changed, especially when the loan is almost at the last phase.
The complaint has been investigated and resolved to the customer's satisfaction.
I was having a credit card of abn amro bank and there was a mutual settlement with the bank I suppose 20 months back. the card was settled in three equated installments. I paid the two installment...
Read full review
The complaint has been investigated and resolved to the customer's satisfaction.
ABN AMRO Bank
-
how abn amro services its corporate customers? a pathetic story.
This is what I wrote to abn corporate service department. the issue is still in not resolved state after filing i.e. june 1, 2009 : (I have doing numerous followups and very frustrated by abn people's attitude towards "making things happen". by the way, this also happens to abn's slogan after their merge with rbs : (

— forwarded message —
From:
Date: sat, aug 8, 2009 at 12:20 pm
Subject: how abn amro services its corporate customers? a pathetic story.
To: in. service. [protected]@in. abnamro.com
Cc: imran. javed. [protected]@in. abnamro.com

Hi,

Here is the summary of the problem that I have been having with abn amro.

I bought mf (portfolio having folio number 5013268/46 - ing optimix
Asset allocator multi manager fof scheme - divi) through abn
Representative for headstrong.
I sold this mf on may 4, 2009.
I filed a complaint on june 01, 2009 as redemption amount not received.
Complaint #r283200907033054, r2832009060115179, r283200906095686 (do
You know why you issued three reference numbers for the same issue?
You need to re-think on how you operate customer support system. may
Be you need to consult some it professional to take a look at your
Support system).
Dialog (email + phone) with customer support went on for more than two
Months with no sign of problem resolution from abn amro side.
While interacting with customer support, I realized that the support
Executives hardly take things seriously, do not carefully listen to
Customer's problem, lacks attention to details resulting to questions
On trying to understand problem again & again and most importantly
Lack of will to address the issue to the resolution.
Its now more than three months and I still did not receive my money.

So I am escalating the issue through this email and if this escalation
Does not solve the problem then I will have no choice to knock the
Doors of consumer court and notify the media (internet/tv/print) on
"how abn amro services its corporate customers?"

A frustrated and dissatisfied customer,
Rajesh gheware
Ps:
Cif number : 1427726
ABN AMRO Bank
-
fraud & harrasment
This is with regards to royal privilege club fee debit in to my captioned card.

In this regard I would like to inform you that one of abn's executive called me and told me the features of this offer as per below:

You will be getting two watches absolutely free (without any handling charges) with offer detail.
After that he told me about offer in detail.
Than he told me that you are going to receive all offer detail in written, first you need to read and when you feel its ok than call again customer care and confirm your booking for this offer and than finally bank will charge inr 4500/- against this offer.
I told ok but also told 3-4 times that this offer is not acceptable to me till I don't receive watches and offer detail in written, he told ok, you will received shortly.

After all these conversation, on 10th of july 2009 abn bank charged inr 4500 + service tax, without any confirmation from my side, after 10-15 days I received a letter in which abn bank informed me that we have charged you inr 4500+service tax against above offer without my confirmation (even it was not acceptable to me at all).

When I received letter from bank, I called to customer care and made complain about this and requested to reverse immediately, somehow I made complain and confirmed by executive to get it reversed within 5/10 working days.

After some time, when I asked to abn's customer care about reversal, again they told me it will reversed soon, I called 4 to 5 times in last 2 months for confirmation about reversal of above charges but it not happened till today.

Due to this debit amount, my current month amount payable is become huge, which was not payable by me at all, accordingly I have paid inr 2468/- against my monthly emi, rest amount is against above unwanted offer fee.

Today I receive statement for this month in which you have charges late fee inr 650/- finance charges retail inr 182.24 & finance charges cash inr 0.04

The reversal of principle amount inr 4500/- + service tax has not yet made after 2 months of my request.

Now, due to overdue of my account their collection department calling me again and against and making harrasment to me.

Please do advise me in this matter

Regards
Vishwjeet maroti
[protected]
The complaint has been investigated and resolved to the customer's satisfaction.
ABN AMRO Bank
-
cheat and harassment
They informed me that, they will send a card were you will have unlimited purchase without any limitation, with 20 to 40 percent discount on every product, I refused for morethan a hour but they forced me to purchase just they stop the recorded conversaton and I was asked not to speak while pressing my cvv no in the mobile finally I agreed only after cancellation if not satisfied, but now they claim they have no cancellation for the product, the fee they charged me is 5460/-, I was genuine costomer for any bank that I have transaction now I am forced by them and now I have stopped pay ment from that day,

See the consumer fate

He has to under go all the terms and conditions for every products,

There are many easy way for payments but no way for cancellation if he dislikes

None of the system has an easy way for the costomer to over come this burdens

This bank has curved me to aragent maner of discusssing matters with any other product from any company,

Mostly I never buy any thing after this banks harassment.

I feel shame on this bank,

I will advise my 5000 friends in online with proof of documents not to deal with this bank,

Including realatives, and other friends.
The complaint has been investigated and resolved to the customer's satisfaction.
ABN AMRO Bank
-
credit card amt
According to me, I need to pay only rs.14, 183.84/- but the latest statement shows that I need around 30, 000.00. I had already pointed out the facts in the customer care and launched complaint with the reference to this with the no.1696150 - customer care executive rajini. after that I gave the complaint again to the customer care executive mr. arul and the number is [protected] for which he told me that I will get call back within 24 hrs.

Till now I have not got any call from the banker.
Still after paying the outstanding amount promptly, I am penalized.

• there is no abn amro bank at coimbatore, so I pay through some agency for that you are debiting my account for late payment fee & finance charges for that again service tax etc…

• four times my account is debited for get set go offer and after so many discussions/calls to cust care, my account got reversed.

• for an already cleared emi worth rs. 2139/- it has shown till nov-08, for that difference amount we are charged interest, finance charges etc..,..

• I had not received statement for a couple of months for that I had launched complaints

• again for the reversal of charges I had made so many calls to customer care.

Really I am fed up with your card and people; I don't want to continue and want to surrender the card.

Kindly do the needful immediately.
ABN AMRO Bank
-
abm amron cheated
Hi I am a customer with abn amron bank, I was been cheated by the bank, I took smart cash the executive sold that loan and me offered 800aed samsung gift, when I went to shop to collect the gift, actual price is just 289aed I was really shocked seeing the worst camera, I remember that the agent promised me 800aed, I spoke to two more guys from abm amron bank, they told they can't provide me promised 800aed gift, I am been cheated 500aed from the bank, the service form the bank is the worst I have ever, I want justice from the bank.

Note: all the conversation between me and agent is recorded; please help me to get back the promised 800aed.

Renold
I was receiving a call from bank again and again that they r providing me a credit card after telling no many times finally they convinced me and without my information they provided me 2 add on card...
Read full review
ABN AMRO Bank
-
harassments, very rude and impossible credit card payment collectors!
My mother who had a heart attack last october 2007 is slowly recovering from her illness. late last week, she received a long distance phone call from an arab man looking for me and telling her that I owe the bank money and I should pay back. he even told my mom that he will put me in jail. my mother was very upset and nervous for hearing this information. my mother is in makati medical center for mild stroke today. she was rushed to the hospital this morning by my daughter for mild heart stroke again. my mother is in the philippines and I am here in dubai. why do they have to call my mom in the philippines? today, my daughter called me and informed me that an abn-amro collector called again telling me to prepare 14,000+ aed to pay my dues for visa and al ameera. can somebody put a stop to all these harassments from abn-amro? their style of collecting and prompting people to pay is unreasonable. they can kill people with this way of collecting. I am still capable of settling the outstanding dues as I am still working in dubai. I see no logic for abn-amro to call my family back home just to get through to me when they almost have all the information as to where they can find me. they do not listen to reasons and they hunt people down like there is no tomorrow. they threaten people by telling them that the police will be after them and they cannot leave the country because the immigration department has been alerted. they threaten people by saying that they will speak with the managers about the non-paying employee then the employee will lose their job. how can that employee be able to pay them...
ABN AMRO Bank
-
easy cash loan account-emi discrepencies
Dear sir,

Please find below pasted my first compaint letter copy. inspite of several correspondence to the bank
Till date abn amro bank not taken any action sort out this. but unfortunely they insisting to make payment for uncessarily charged on account.

With regards,

N. shreekanth

Sub: discrepancy in my easy cash account emi amount

With reference to the above subject, I would like to bring to your notice that I have been billed excess emi for the above referred easy cash account from my 7th emi billed on 10/07/07. regarding the same when I contacted to your helpline officer ms. priya on 23/07/07 she confirmed me that there is a error in software due to which excess emi amount (i. e. rs.3083.75) reflecting in my statement. she advised me to make the actual emi amount of rs.2497.00 only and the excess billed in my statement (i. e. rs.586.75) will be reversed in my next statement.

After all this communications when I received my next month statement dated: 10/08/07 as told to me the excess amount has been reversed, but once again my emi amount has been billed for rs.3055.10. regarding this once again when I contacted to your helpline mr. abhishek-customer relations officer he told me to make the actual emi amount of rs.2497.00 only & assured me that the same discrepancy will not be repeated in future billing and the error / discrepancy
Will be sorted out at the earliest.

But unfortunately when I received my subsequent month's statements i.e.10/09/07 & 10/10/07. I was surprised to see that same discrepancy is still continuing and on top of it I have been charged late fees of rs.458.27 + st-rs.56.64 and rs.600
+ st-rs.74.16 respectively. when I contacted your helpline service the same assurance I am getting what was told to me 4 months ago. I would like know is this the way of working in a leading "multinational bank"? and is there is
Any value for your "commitments made to the customers"? and I am very much eager know is there is any "responsible person is working in this bank"? I am extremely sorry to say all this, but the experience I had
With your bank making me to question the creditability of this bank.

Kindly requested to look into the matter and do the needful immediately without any further delay.

Yours truly,

N. srikanth.
Contact no : [protected]
Sir, Sub: discrepancies in monthly statement. Ref: credit card # [protected]-xxxx-8163. With reference to the above I would like to bring to your notice the multiple discrepancies incorporated in my...
Read full review
We are here to help
16 years' experience in successful complaint resolution
Each complaint is handled individually by highly qualified experts
Honest and unbiased reviews
Last but not least, all our services are absolutely free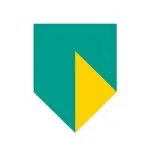 ABN AMRO Bank Company contacts