FreshCo
-
stock/ supply
I go to the mcdougall and tecumseh freshco almost daily because i walk and it is on my way home

They never have their pet food or supplies stocked adequately. EVER.

they are completely out most of the time and dont carry enough variety of items period

no name non clumping litter in a bag whatsoever. so i have to go to two places to get what i need

no 12 pack cases of friskies wet food for cats

no compliments cases at all for over a week.
this is in Windsor Ontario canada. tecumseh and mcdougall location
FreshCo
-
Cashier error cost me $100 and they won't refund me
Date: Sunday May 1st at 11:00am, Location: 2 Alpine Ave, Winnipeg, MB R2M 0Y5

I was using a $100 gift card toward $180 worth of groceries. Everything was bagged and the cashier pressed the "cash" button for the total amount by accident. After 15 minutes of waiting with our groceries melting, we were told because of that, we were only able to pay debit or credit and our $100 gift card couldn't be used. Our other option was to take everything out of the bags and rescan it all which we didn't have time for. So I figured we would pay and be refunded later, in exchange for the gift card like we came in to do. We were still happy to give them the $100 gift card, we just want our money back.

I called the store manager the next day and she said the only way to get my money back was to bring back every single item I purchased the day before, scan it, then take all the food back home. This is absolutely absurd and the most ridiculous request I have ever heard in my life. I am now out $100 because firstly a cashier pressed the wrong button and secondly I can't be refunded in a logical way.

I can genuinely say this is the worst customer service experience of my life and the most ridiculous request to make of someone to give them a refund.
Desired outcome: My $100 cash back and for them to take my $100 gift card
This review was chosen algorithmically as the most valued customer feedback.
I am a customer and I've been coming here for about 2 years now, I asked a employee for a different sauce for my salad he had no problem getting me the sauce as requested, I believe to be the manger which I told the name was isac he was very rude and unprofessional towards the young man he kept telling him to stay in one spot and don't move he mentioned to...
Read full review
FreshCo
-
Purchase of a food item (honey) that is unsatifactory refused refund or exchange because I have lost the reciept
I have recently purchased several (10) jars of an off brand not Canadian honey over an extended period (last two months or so) on several different visits to the store. I recently opened one of the jars to use it and discovered the taste in a word was foul and in my opinion unusable. I have tried to return all of the honey this morning (29 March 2022) but unfortunately I can no longer provide store receipts and the store manager flat out refuses to issue a refund or an exchange without me providing store receipts. I used my credit card for all these purchases but the credit card company say they cannot help me as they do not keep records of individual items on a bill,. Just the total amounts spent in that store for that entire months transactions. I consider this rather unfair on behalf of the store. I am a senior (83years old) on a rather low fixed income. This represents a significant financial loss for me. They have a large sign on the wall stating if you are unsatisfied you will be refunded or your item exchanged. This on the face of it appears to be a falsehood. Hopefully you can help me in this regard.
Desired outcome: Exchange the item for a different (Canadian) brand or a full refund.
FreshCo
-
employees lack customer service and employee yelling at me"GET OUT"
march 17,2022

no price on a bin filled with brand name buns,checked other locations,checked flyer no price, no employees.saw the lady that scans and records price and inventory.she has helped me in the past

she passes through the stock doors, i follow a few seconds after

she's gone of into the stock area, i do not follow

but did notice a freshco employee and asked if she could assist me.she said go to the teller and ask for the price

i said is that thee best response that you know

then this young male stock boy employee approaches and starts shouting get out

he was asserting himself

ask him why he's working here

i say, because you are a nobody

the reason any of this encounter occurred is because an employee did not affix a price on the product bin

one, first employee did not say how can i help you,did not know the first thing about customer policy

her suggestion,the teller is poor

walk from back of store to a teller and wait in line with others to cash out

i've waited and no ask teller she scans and as i'm not finished shopping

now, how do i re-enter the store

this freshco employee instead of summoning someone to find the price

gave me poor advice

so this young stock boy comes to her defence by yelling get out

in any industry an on the spot firing offence

all because there was no pricing on the bin with the buns
Desired outcome: have freshco review stupirity
This review was chosen algorithmically as the most valued customer feedback.
I was a good worker for freshco, always giving my time when they needed me. Right from the get go, I told them I had some disability and that sometimes it prevented me from being able to do my scheduled shift and they were fine with that, so they said and hired me. Only when I thought my probationary period was over, I put a new availability sheet in...
Read full review
FreshCo
-
Freshco Steels and Bathrust, Thornhill, Ontario
Hello,

Today, March 13,2022 I was waiting in Freshco fish market at around 6:30-7pm for my order. There was a young lad who came and asked an employee how much will cost two pieces of king fish. The latter one put aside my order and served person who was after me.

I am not sure how business done in the country employee is from but in civilized countries there is an order which is called a LINE.

Does it ever mentioned during their training?
Desired outcome: If you hire uneducated employees at least train them properly
FreshCo
-
discrimination
i have a complaint to make and i will be making a civil ,lawsuit against your company and employee who racially discriminated against my husband and i who have proof that we paid with a receipt , and your employee kept watching my husband and i and not minding the white customers and i asked if there is a problem and your employee said that my kind (which is caribbean) steal alot , and i have a witness on video saying that she heard your employee say that remark, i also have video recording to show how aggressive and ignorant she was, this happened at mcowan and ellesmere location around 5:45 pm march 10,2022 , the employee's name is AMANDI operator 0119 , who is of indian decent , female , short that works in the self checkout area , i will be suing emotional distress , racial discrimination
Desired outcome: civil lawsuit ,
FreshCo
-
Rude staff
Same cashier on 2 occasions extremely rude and abrasive. Olena on name tag. Stand in line 20 minutes waiting for my turn, she closes register and tells me have to get into different long line. Just left my basket and walked out. (More to it than this, tone of voice and what she said rude and ignorant)

Same person week earlier rude and abrupt checking out my purchases, basically throwing my stuff down after scanning.

Hit and miss with stocking clerks on the floor, two are exceptional, but others, will ignore and walk past while having loud conversation in Punjabi with co-worker (laughing as they walk past)

I now go to Co-op food store and Superstore for my groceries.
Desired outcome: Just want people to know
This review was chosen algorithmically as the most valued customer feedback.
I went to Freshco today, February 17th, 2021, at 12:00pm located in Whitby Ontario, Kendalwood plaza. I had such an awful experience. After buying my groceries the cashier took my receipt and threw it right at me for no reason. She would not even look me in my eyes at all during our brief interaction. After Paying for my groceries, I had my hand out to...
Read full review
This review was chosen algorithmically as the most valued customer feedback.
It happened at West dale Mall, Mississauga, Ontario location that we are living around there from 1993, we are going there 3 to 4 times a week for grocery shopping. On Monday Jan. 31 2022, around 6pm I was there for a few little things to shop, when I was on the cash to pay, Cashier gave me a different price for chips that was priced with big sign for...
Read full review
FreshCo
-
Product & service
Went to the store on Rymal in Hamilton, ON. Normally not my store but the flyer showed a few items for Chinese new yr that I wanted. Half the items that I wanted were not stocked or sold out. The other half that were there did not look anything like those showed on the flyer. For example, the pomello showed on the Jan 27,2022 was decorated with the new year greetings but the ones instore were just plainly wrapped in cellophane (is this considered false advertising?) Could not find the 'stem & leaf clementines' and when I approached an employee to inquire about it he litterally backed quickly away from me and asked loudly what I wanted from some 10' away. I was fully masked and understand about the social distancing and I had never seen such action before at any other stores. Made me feel like I had the plague or some fatal disease, or simply just because I am asian? After this I just walked out the store and didn't bother to look at anything else. So glad this is not my local store.
This review was chosen algorithmically as the most valued customer feedback.
I was overcharged for 30 cents. Asked cashier to refund the money. She called for help. Help arrived after 4 calls (almost 10 minutes). Cashier refused to confirm the price herself. Even though I was first in queue, I was made to stand aside while help arrived. There were so many people waiting for billing yet they had only 2 counters open. People have to stand in really long queues for billing
Read full review
FreshCo
-
Absolute no regard for patrons health and safety
This afternoon I went to your FreshCo store in Welland ON (store 9718). And was not impressed with a couple of things.

Before I go into what has made me decide to send this email and choose to never give your this store my business I want to give a shout out to the cashier. Her name is Melissa. It actually made me really happy to see that at least she was taking this pandemic serious. Aside from being very polite and Courteous she Also was insuring the protection of the patrons by double masking (wearing a surgical mask and a cloth mask).

Now, the store manager (I'm assuming manager because his face was on the wall) was checking out in front of me. I will attach the pictures that I took to this email. However, I cannot believe that as a manager he would have so little regard for his patrons health and safety. The government has been constantly telling us how to properly wear our masks and here he is wearing his mask in an inappropriate manner. Barely covering his mouth and having his entire nose exposed.

The second issue I have with said manager is that he was purchasing an abundance of toilet paper. If you remember when the pandemic first started and everyone was hoarding it, well he is contributing to the hoarding of toilet paper. I understand buying in bulk but over 6 packages of toilet paper is excessive since people are back to hoarding with the most recent updates from our government.

I know nothing will probably happen with this email but I needed to voice my opinion as I have family that is considered "vulnerable" and do not need them contracting covid and do my best to ensure their safety but when you have employees thinking they are above all of us and especially someone in power that is not ok. Clearly no regard for patrons health and safety.

I can assure you, this store will not be getting my business going further for quite some time.

I also tried sending an email to the address that has been posted several times and each time it bounces back...
FreshCo
-
Customers service at the till / cash register
Located in: University Downs Plaza
Address: 425 University Ave E, Waterloo, ON N2K 4C9
Hours:
Open ⋅ Closes 10 p.m.
Phone: (519) 576-0259
Suggest an edit

https://www.facebook.com/jonnisbett2987/videos/1555071328183704

The treatment by this idiotic moron of an individual I would like to think does not reflect the fresco brand, but if nothing is done, then that would appear so. Until I hear an appropriate remedy, I will never shop there again. Utter reprehensible behavior... Pathetically insecure, and unwarranted. His personal fears should not affect the impression he leaves on paying customers. He should be issuing a public apology, and fired. If he worked in my store, that would be the least of what would happen...
Desired outcome: employee should be fired for severe misconduct and disrespect to a paying customer ..
FreshCo
-
Price matching
Our local freshco has discontinued price matching on grocery stores not in our town. They will honour discount grocery stores in our area, but not one of their apparent companies, Foodland. Is this the policy of all Freshco's, and can they decide on their own price matching policIes. When they advertise they should stipulate that they are selective when it comes to price matching. Thank you

[email protected]
This review was chosen algorithmically as the most valued customer feedback.
Freshco on St. Annes had a silent auction for Special Olympics. The starting bid was $200. Both myself and my friend bid the exact same number which was the starting bid of $200. I had heard rumours that this was a scam and wanted to see. Sure enough a few weeks later we both received a phone call from a woman telling us that we had won and that we had to...
Read full review
This review was chosen algorithmically as the most valued customer feedback.
To Customer Relations: On the evening of Sat. Nov. 27/21, I was at the Burlington Upper Middle-Walkers Linen Freshco store and, among other things, purchased (or tried to purchase) 6 cases of "Benedetto Passata" which was on sale. At checkout, the cashier informed me that there was a limit of 2 cases, even though no such information existed on the price tag...
Read full review
This review was chosen algorithmically as the most valued customer feedback.
I was in an arguement with a customer who cut the line in front of me and Sophia intervened and allowed this customers behaviour and told him she "understands" and proceeded to ignore me when I was the one that was inconvenienced. This upset me and I asked her to speak with the manager and Daniel N intervenes and proceeds to take a video recording of me on...
Read full review
This review was chosen algorithmically as the most valued customer feedback.
I went for shopping with my kids few days back, I was in meat section, and a owner name salman gumman came from back room, without any reason he started to swear F"""" words on his employee, Poor guy just stood there and said nothing in return, like what kinda professional management is it?? No respect for people around, customers, or his employees? And...
Read full review
We are here to help
16 years' experience in successful complaint resolution
Each complaint is handled individually by highly qualified experts
Honest and unbiased reviews
Last but not least, all our services are absolutely free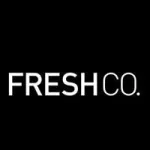 FreshCo contacts