Sears
-
Sears Master Protection won't help its loyal customers.
Dear Sears Agreement Benefits Team,

I have a question for you. What is the purpose of having a Master Protection Agreement when it doesn't protect us when we need it. We the customers did nothing wrong, and we bought your Master Protection Agreement. Some other company that Sears Home Warranty contracted and sent to our home attached a part to our refrigerator and didn't tell us. They voided our Master Protection Agreement not us. Now you are telling us that you won't even cover the cost of the food we lost a month before they even touched our refrigerator? Wow! I am so disappointed with Sears Warranty Services. You won't even fight for your customers who have so much faith in you as to buy your top-of-the-line Master Protection Agreement. We even went so far as to purchase the Sears Home Warranty to cover all our appliances. We already have a plan with Sears for our washer and dryer.

I guess loyalty means nothing to Sears.

I just wanted to ask you one more question.

Are you going to help a loyal Sears Customer or not?

I you don't or if you don't respond to this email, I will take that as a NO.

If it is a No in any form, my wife and I will assume that your loyalty to us is not very important to you and we will cancel all our service agreements and warranties with Sears.

It's been a month and a half, and we still don't have a functioning refrigerator. This has been the worst experience we have ever had. We have been getting nothing but the run a round from the moment this whole thing started. And now we can't even get reimbursed the $150 for our food loss or the over $300 we've had to come out of pocket for eating out for 7 weeks.

All we are asking for is what we paid for which is to be protected from unforeseen mishaps.

Is that too much for a Loyal Sears Customer to ask?

Sincerely,

Dennis Sigler

A Loyal Sears Customer
Desired outcome: Replacement of our broken refrigerator and Reimbursement of $150 for our food loss and the over $300 we've had to come out of pocket for eating out for 7 weeks.
This review was chosen algorithmically as the most valued customer feedback.
I called Sears to have my Frigidaire freezer repaired. The units internal light was on but the unit did not freeze the food. The technician inspected the unit and announced that he did not have the thermostat needed for the fix. The thermostat had to be ordered and I had to pay for the part on the spot. It took two weeks for them to return and install the...
Read full review
Sears
-
Repair Agreement Service
I have owned a Sears Lawn Tractor for many years(about 20), and have had them covered by their Repair Protection Agreement. In the 20 years I have owned a Craftsman mower, I have only had problems one time.

Now, I can't get a repair appointment scheduled! I now have a lawn tractor, purchased in 2013. I started calling on May 3, 2022, and have made 7 calls to multiple numbers. Every time I am told that there isn't a technician in my area, and I would receive a call in 24-48 hrs. No calls!

The last call, to the Protection Agreement Benefits Administration center resulted in the same massage. I was told that there was nothing they could do. I asked to speak to the Supervisor, and conviently he had left for the day.

I need assistance in getting my lawn tractor repaired!
Desired outcome: A repair appointment scheduled, and my lawn tractor repaired.
Sears
-
Humble request - Please help with the refund - $3237.88 pending with Sears
Hello Team,

In Aug, 2021, I bought GE Profile Series PT7800SHSS 30" Built-In Combination Microwave/Convection Wall Oven - Stainless from Sears.com Order # 909995608.

Unfortunately the product delivery got delayed many times and the product finally arrived in Sears warehouse towards the end of February, 2022.

Even after the arrival of the product and waiting for a month, I never received the product. During this time I reached out to the delivery team via chat/call, requested, and pleaded to help us get our product but nothing helped. And for no reason our order was cancelled. Now, it's been more than a month. I am waiting for a refund of $3237.88 from Sears and haven't received it yet. I am reaching out to customer service via chat and phone calls and the response I am getting - we apologize, we are looking into this, we have escalated, please give us 72 hours and then again there is a silence, even after having the escalation case id. I chat/call again and the same story repeats.

With folded hands, I request your attention to this matter and would appreciate it if you can help me get my money back. I look forward to your reply and a resolution to my problem.
Desired outcome: With folded hands, I request your attention to this matter and would appreciate it if you can help me get my money back. I look forward to your reply and a resolution to my problem.
Sears
-
Warranty and getting an appointment to fix riding lawn mower
I notified Sears concerning the Craftsman riding lawn mower at the end of April, told it would take 48-72 hours to get back to me with an appointment. After contacting them a number of time 3 weeks later still no appointment of call. The lawn mower is under warranty. There have in the past been other requests for repair which were not honored, and I ended up repairing it myself. The cost of a 5-year warranty is costly and when not honored is a waste of money. I would appreciate any assistance you can give.
Desired outcome: An appointment and my lawn mower repaired.
This review was chosen algorithmically as the most valued customer feedback.
I've received ZERO response from Sears Customer Service: I'm writing about a recent repair service I ordered for my Mom who lives in Sarasota, Florida (I live in NJ). While visiting her recently, we noticed the ice selector button on the front of her Kenmore refrigerator was indented, making it difficult for her to press. She is 87 years old and ha...
Read full review
Sears
-
Sears Home Services
I made an appointment to have you service my Weber gas grill. You confirmed the appointment several times, up to & including 15 minutes before you repair person was due to arrive. Not 5 minutes after your call confirming the appointment, your repairman, Joseph, called to tell me that you no longer service Weber grills! And have serviced them for a while.

Why did you waste my time if you knew that you would not service my grill?

Why do you continue to show Weber on your website as a produce you service?
Desired outcome: Stop the false advertising & stop misleading customers. I believe that you used this appointment in an effort to get me sign up for your warranty service.
Sears
-
Sears refrigerator Appliance repair
I placed a service call for my refrigerator in Jan. 2022. The issue was the refrigerator was not cooling or defrosting. There was ice buildup in the freezer. After waiting 2 weeks, The repairman arrived on Jan 31. The estimate was for $570.44 to replace a bad defrost heater. He did not have on with him so he had to order one. Two weeks later the part arrived and the tech came install it on 2/11/22. One week later, I noticed that the refrigerator section was again not cooling and there was again an ice build up ( not defrosting again). I placed another service call and two weeks later the repairman came and had to order more parts ( a control board and a wire harness). At this time I had the old defrost heated tested and it tested good. No one had previously tested the defrost system. The technician again had to order the parts. He said that he would bring this to the attention of his manager for charges, but this should be covered by the previous service fee. The parts were shipped to my home and a return date for installation was 4/20/22.

When the technician arrived, he said "I was told to come retrieve the parts, not to install them". I asked why. He said the order says that you requested a refund. I had not requested a refund since I needed to have the refrigerator repaired. After speaking with his manager, the agreement was that it would cost them too much time and labor at this point and it has been 4 months. So they decided to refund my $570.00 and take the parts back. I signed a digital agreement that there would be no charges for todays parts pick up.

Today, 5/10/22, there has been no refund or credit for the $570.44, and I received a bill for an $505.80 for repair service charge. That's a total of $1076.24 and the refrigerator was never repaired. Four service technicians, four months for the same issue and no one is able to fix a defrost issue. That's ashame.

There are no numbers to call on answering machines to pay the bill. I'm sure that this will be ignored like all of the rest of my correspondence, but at least I get document it. I have all documents to verify but too many pages to attach.

Terrible service,
Desired outcome: Send me my refund $570.44 that the manager claimed was in process in April 2022, and there should be no $505.80. (I have no idea what that is).
Sears
-
Kenmore side by side refrigerator
I have had a repair technician out to repair my refrigerator 4 times in the past year and now I'm again waiting for a repairman scheduled for 6/9/22. It's not just the failures that happened, it's also the inconvenience of waiting an average of 6 weeks for the service call! First couple calls involved the water filter leaking, first call the repairman thought he fixed it, but a couple weeks later it began leaking again. 6 weeks later a complete filter unit was installed. Then my ice maker failed, parts were ordered and 6 weeks later when the repairman showed up, he determined different parts were needed. 4 weeks later, he returned and replaced the entire ice making unit. It never did produce ice at a normal rate, making a tray about every other day. We then experienced a loss of the cooling system in the refrigerator. Unfortunately, we were gone for 10 days, and everything was ruined in the frig and had to be thrown out. I called Sears again and was told they could not schedule a service call until 6/9/22 = 6 weeks out. I then asked to speak to someone about a replacement rather than repair. This will be the 5th time I've had a repairman out for problems. Of course, I was denied but was given the option to contact any local repair shop that could be here sooner and be reimbursed up to $500.00. I contacted 2 different repair shops and was told the issue I'm having is consistent with this model and they have not been able to repair this Kenmore model. they both suggested I ask for a replacement. I just called Sears warranty again, asking for help, but again denied replacement. I was offered to go rent a refrigerator for the time being and Sears would reimburse the cost. What am I to do with the faulty frig? It may seem trivial to be without filtered water or ice, but we used these features a LOT and the times the frig went down were during Christmas and most recently over the Easter weekend. We had company over the weekend and no refrigerator to use! Whenever I call, I get a (hard to understand) representative who seems to just read from a script and not to care about my issues! Apparently, I haven't been put out enough to justify a replacement frig. I still have 4 weeks to wait for the repairman to show up and most likely he'll say it can't be fixed
Desired outcome: A replacement with a different model refrigerator or a complete refund. I have thrown out approximately $200.00 in food over the past 3 weeks so reimbursement for that also
Sears
-
Home refrigerator repair
We waited 2 weeks for a tech to show up to fix

Our refrigerator & we have home choice warranty so they scheduled with sears so when he arrived we paid a copay of $85 then he said we had to order parts so he did & they came to our house & then waited an additional 6wks for an installation appointment & on the day of our appointment we received a call from Sears informing us that our tech was no longer employed with sears. Someone would call us within 48hrs with a new appointment but it was a recording asking us to call sears to schedule an appointment so when I call & speak with someone they say I can only make appointments online & when I try to make my appointment online it says it can't make my appointment right now. I call to complain but they again promise that someone will call me but it's only the same recording asking me to call sears for an appointment. At this point I'm done & Ive already paid my first tech to fix my fridge! What now? Can someone please help me?
Desired outcome: I want an appointment now
Sears
-
Buyer Beware
Sears is a joke, like all seriously. A joke, a complete waste of time. Like most posts already stated, I will not go into all the horrible details of my experience with this shady company or its employees. I will simply say that my experience has been so horrible that I and my wife have made promises to each other to never purchase another item from them ever again. In the future, if we need a repair on an appliance that we've previously purchased from them. It will come from some other source. Awful company, that is so far gone. That not even a billionaire could save!
Sears
-
Repair a window
About six years ago, we bought six windows. The selling point, the saleman told us that Sears would fix the window, even if one of our grandchildren put a baseball through it. Well we had trouble with a screen Sears said, nope, can't fix that. Now the inside pane of one window is broken. For two days I have been given the run around ending with a phone number for service that is strictly an answering machine that upon leaving a message, no one responds back within the timeframe of next two days. I was given an email address which when I sent a message, it came back undeliverable. Terrible customer service.
Desired outcome: I want my window and screen fixed.
Sears
-
Case Number: 7387429 - Kenmore #75039
The original order was placed 11/4/2020, but cancelled by delivery.

This refrigerator was reordered on 12/1/2020. It was not delivered until 2/27/2021.

The freezer and ice maker have not worked since late October 2021. In addition, the deli drawer does not stay cold. This does not take into account that I have a big family that depends on this 'new' fridge to be functional and not constantly having to throw away food that spoils quickly and not having a working freezer or ice maker.

Repair technicians have been to my home twice to assess:

On 12/10/2021, the first tech said it was the electrical outlet, which was changed out the next day and did not repair the issues.

On 12/21/2021, the next tech determined that there were 3 parts that needed to be replaced with a tentative date of 2/16/2022 to repair the refrigerator.

As of 3/8/2022, there was only one part sent with a promise that the remaining parts would be here by 3/11/2022. The customer service representative said to call back on March 11th if they were not received. It was agreed at that time that the refrigerator would be replaced on 3/15/2022 (Case Number: 7387429, Salescheck: 099119013867, Delivery/Installation Date: 03/15/22, Original Item #: 46-75039, Replacement Item #: 46-75039).

With several cancellations (by Sears), the next promised delivery date is 5/20/2022. This entire process is totally unacceptable, from the initial order to now. It's been more than six months that I have had a fully functioning refrigerator. Waiting is no longer an option. I want a full refund, repayment for lost food and Sears to pick up this "lemon" of a fridge (Isn't there a lemon law that protects the consumer?).
Desired outcome: Please refund the full cost of this refrigerator of $1,691.88 and arrange pick-up of it. Please include an allowance for the lost food over the last 6 months. Do not give me store credit, I will no longer shop at Sears.
This review was chosen algorithmically as the most valued customer feedback.
On 4/26/2022 I called Sears Home Warranty for service on my electric dryer. I paid the $75.00 service charge by credit card.. I was told to call IM Heating Appliance for an appointment. I called.. They told me they were located in South Bend IN and would not come to Ohio.. They told me to call Sears Home Warranty again.. I did and I was told that dispatch...
Read full review
Sears
-
Washing machine control boar went bad after 1 and 1/2 months Bought the washer and warranty January
The part was ordered April 11th then told back order and haven't heard anything else call and get hung up need help I have brand new washer sitting in laundry room can't use and not response. I bought the washer January of 2022 and it was delivered finally in February and in March it stopped working and a tech came out April 11th ordered to main board haven't heard anything . I have been

calling today try to look at my email to find out any update on backordered board and can't and can't speak to anybody on the phone
Desired outcome: Would like a refund
This review was chosen algorithmically as the most valued customer feedback.
I have a home warranty service for my appliances through sears/ Home sure of America INC. P.O. Box 810275, Boca Raton, Florida 33481. I called to request service on a refrigerator in my home. I paid a deductible in the amount of $75. Sears proceeded by setting an appointment for repair. The repair technician by the name of Joshua B license number 001077 wa...
Read full review
Sears
-
Home service
Called Sears Home Service to schedule a repair on a refrigerator that was not working properly. We have a maintenance agreement with Sears on this appliance. The call was made in the middle of March around the 15th. The earliest appointment was for April 20, 2022. More than a month without a working refrigerator! On April 19, 2022, the day before the scheduled repair appointment we received a phone message that the appointment was cancelled and would have to be rescheduled! The earliest it could be rescheduled was May 17, 2022! ANOTHER MONTH WITHOUR A WORKING REFRIGERATOR!
Desired outcome: A working refrigerator! Either the one repaired or a working replacement!
This review was chosen algorithmically as the most valued customer feedback.
4/4/2022 called for service due microwave inoperative 4/6/2022 tech arrived "I told him main board @ fault" after checking he said have to reschedule due oven needs to be removed and requires 2 men. 4/13/2022- 2 techs arrive "I again told them it is the main board and that the oven does not need to be removed because main board is located behind the...
Read full review
Sears
-
Dishwasher repair
Dishwasher gave HE error indicating heating element problem on 2/18/2020. I purchased the unit on 7/6/2020 with a 5 year protection agreement. I promptly called to have it serviced. Service technician has so far been here 3 times and the parts he is getting are not right even though he's using the model number to order them. As of 4/11/22, dishwasher is still broken. The problem was a burned wire connection to the heating element which could have resulted in a fire. This was clearly a defect in the unit. I have been unable to reach Sears dispatch or any department with Sears who can get the correct parts or provide a replacement per my protection plan.
Desired outcome: The desired outcome for me, would be to get my money back to allow me to purchase a new unit from another retailer and manufacturer. The defective unit I have is a Kenmore Elite for which I paid $1585.12.
Sears
-
Home Warranty Service
I wanted to to express my complete disappointment with Sears Home Warranty and Cinch Home Services that they warranty with. I scheduled my repair appointment a week ago as the freezer and ice maker were not working on my refrigerator. Waiting a week for a repair was bad enough. The tech then came and worked on the refrigerator, however, the next morning, the issue still isn't resolved, and the refrigerator itself is now not working along with the freezer and ice maker. I called back to have them come back to check it, and the first available appointment was 10 days away. I was not available that day, so I gave 2 other days after that even, and they could not schedule an appointment. So now it is going to be another 3 weeks until they can come and check out my refrigerator again, and who knows if they will fix it this time or not. So I am waiting for a month to maybe get my refrigerator fixed. This is completely unacceptable and a total lack of customer care and service.

So after talking with Sears and giving a second chance after my first complaint, I did not think things would get worst, but seems I was wrong. They contacted me after the original complaint and they found an earlier date to come back out and inspect the fridge. I thought we might be on the right track. The technician came, he looked at the unit and said the compressor was shot. He took a picture and then said was sending to Sears and they would contact me if it would be repaired or replaced. So I waited to hear from Sears. After almost a week, I called customer service to see what was happening. They told me the service was complete and closed. The person on the line said that the tech had put in that the fridge was made to be a free standing unit, but was put in a French door cabinet. I said, no, it is free standing and not in a cabinet. To prove my point, I sent them pictures of the unit not in a cabinet, and it is in the same refrigerator space that almost every home has. So now it is going on 4 weeks since my initial filing for service and I am still without a refrigerator. After reviewing the pictures, their customer service department still denied the claim saying it was installed with insufficient airflow. I said that it is in the space created for a refrigerator, and I had purchased the unit from Sears, and they had installed it. And it was never mentioned as an issue at installation, or the previous time I had a repair completed, which was also by Sears. To rub Salt in the wound, I asked to cancel the warranty, and was told that since I had made a claim, I had to pay for the next 6 months, or I would just be billed for 6 months worth of payments if I cancelled now. I said the claim was never fixed, but that didn't matter.

It is completely ridiculous the way that Sears and Cinch treat their customers. Not only is customer service bad, but service recovery is even worse. After being a customer of your for almost 5 years without a claim, the one claim I do ask for, nothing is done. I will never have anything to do with Sears again, and I suggest that everyone else should not use them as well.
We are here to help
16 years' experience in successful complaint resolution
Each complaint is handled individually by highly qualified experts
Honest and unbiased reviews
Last but not least, all our services are absolutely free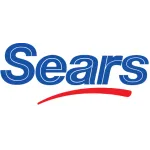 Sears contacts