Newest Sears reviews & complaints
Protection agreement
I was enrolleto the cardd in sears protection plan In June my AC unit broke down Sears kept on making several repair appointments on which they kept on cancelling when they sent a repair man out June 2 2023 he stated the motor was gone on the unit so he had to order a new one sears continuely make several appoitment and which everytime they cancel without explanation I went through the whole summer without AC the unit was unoperable October 6 2023 they made another appointment the repair man showed up and repaired the unit around this time I had purchased a new unit from a different company , After all of this unacceptable service I called sears to cancell my contract for the protection agreement and which I was told I would receive a full refund from which I paid in full for the year I called the agreement office and was told it was put on my credit card which was not added
Claimed loss: My refund for my 781 dollars for my protection plan they keep giving me the run around
Desired outcome: My refund
Kenmore washer
I have a Kenmore washer that I purchased new at Sears in Beavercreek, Ohio. I have keep up with the Protection Plan. It is broken and we have been told the part cannot be found to replace it. According to the agreement if they cannot fix it they will replace it. The only thing I have gotten is the run around, This has been going on for 2 months now. I need answers! Any assistance is greatly appreciated. The broken part is the wire harness
This review was chosen algorithmically as the most valued customer feedback.
I ordered a refidgerator from Sears in August. The one that I ordered & received was too large to fit in the space in my kitchen. I ordered a replacement, just like the one I had ordered but smaller. They came to pick up the refidgerator & brought a replacement which turned out to be identical to the one that they were picking up. I waited 2 months for a...
Read full review of Sears
Is Sears legit?
Sears earns 96% level of Trustworthiness
SAFETY NOTICE: ComplaintsBoard has analyzed Sears and determined that it has perfect credibility and is completely trustworthy, with a legitimacy rating of 96%.
We found clear and detailed contact information for Sears. The company provides a physical address, 4 phone numbers, and 2 emails, as well as 4 social media accounts. This demonstrates a commitment to customer service and transparency, which is a positive sign for building trust with customers.
Sears.com has a valid SSL certificate, which indicates that the website is secure and trustworthy. Look for the padlock icon in the browser and the "https" prefix in the URL to confirm that the website is using SSL.
Our scan shows Sears website is free from malware and phishing activities, which are types of online threats that can include viruses, worms, Trojan horses, ransomware, and other malicious code, as social engineering tactics used to trick users into sharing their personal information.
Sears.com has been deemed safe to visit, as it is protected by a cloud-based cybersecurity solution that uses the Domain Name System (DNS) to help protect networks from online threats.
We looked up Sears and found that the website is receiving a high amount of traffic. This could be a sign of a popular and trustworthy website, but it is still important to exercise caution and verify the legitimacy of the site before sharing any personal or financial information
However ComplaintsBoard has detected that:
Despite a high level of trust, our investigation found issues with Sears's service, including poor customer service, lack of accountability, and responsibility to resolve complaints. Customers may face long wait times for responses, receive generic or unhelpful answers or no response at all. Only 32% of 0 complaints were resolved.
We conducted a search on social media and found several negative reviews related to Sears. These reviews may indicate issues with the company's products, services, or customer support. It is important to thoroughly research the company and its offerings before making any purchases to avoid any potential risks.
Our Verdict: Sears is highly recommended company, but beware of poor customer service. Their 32% Resolve Complaints rating is a cause for concern. We advise using their services securely and reviewing complaints beforehand.
This review was chosen algorithmically as the most valued customer feedback.
My LG frontload washer (stackable) was making a banging sound, the technician (Joseph) came out on 10/30/2023, identified the problem, ordered parts, rescheduled me for 11/16/2023. Hunter came out on 11/16/2023, replaced the parts, except the gasket. He failed to look through the parts packaging which he admitted to, so assumed that the gasket wasn't...
Read full review of Sears
This review was chosen algorithmically as the most valued customer feedback.
I have been without my kitchen refrigerator (Kenmore Elite), which is covered by a Sears protection agreement, since about September 13. Sears service has been in my home September 22 &29 and October 13, 25, & 31. They were scheduled to return on November 21 but the parts have not arrived. I was advised on one of the last visits that I could file a claim...
Read full review of Sears
This review was chosen algorithmically as the most valued customer feedback.
I have been associated with Sears for over forty years due to my mother who always had Sears Protection Maintenance Agreement Plan. Always had good service. Last year problems with the Freezer - it took over four service calls, varies parts and the right service technician who knew what he was during to get the freezer working. In the meantime, we completed...
Read full review of Sears
This review was chosen algorithmically as the most valued customer feedback.
Complaint on delayed repair service I have a sears master protection plan on my refrigerator contract number [protected]. I am completely frustrated and upset with the service under this contract, I reported my refrigerator problems of causing circuit breakers to trip on 20 October 2023, The next day I reported the unit completely quit freezing and...
Read full review of Sears
This review was chosen algorithmically as the most valued customer feedback.
My refrigerator stopped working late October 14/early October 15, 2023. Sears approved $500 for an Alternate Service Provider late October 15 as agent stated they had no repair person in our area. I had a local repair company come out Monday, October 16th. They charged $100 to inspect refrigerator and found compressor bad. They provided written estimate to...
Read full review of Sears
This review was chosen algorithmically as the most valued customer feedback.
I received service on 10/8/2023 for my GE Cafe series oven. The technician did not have the part (Igniter) available for repair. The part was ordered and received by me shortly thereafter. Technician returned to complete the repair and upon opening the parts package found the igniter broken. Technician reordered 2 igniters. Both received in a timely manner...
Read full review of Sears
This review was chosen algorithmically as the most valued customer feedback.
DO NOT BUY the Sears Master protection Agreement it is NOT worth the paper it is written on! Our Freezer broke down so we called Sears (actually a company answering for them in INDIA) to report the issue. a week later a technician showed up to verify the freezer was broken so he ordered parts. a few weeks later the parts arrived so the technician installed...
Read full review of Sears
Kenmore Elite Refrigerator
My Kenmore Elite frig stopped working. Called Sears they told me ONLY the compressor was still on warranty and they had to send their own tech out to verify. And if it was the compressor, it would be mailed within 3-5 business days. That was the first lie. The tech that came did an invoice for $1,379.40 which included the cost for the compressor and he called his supervisor and after, I was asked for payment. I told him I was only paying him for the service call because he did not have the parts with him to fix the frig. Why the heck I'm paying you for a service upfront and you have not -did the work so his supervisor told him to decline the invoice. SICK OF GIVEN THE RUN AROUND
Desired outcome: I want my refrigerator fixed. They can mail me the compressor like they said initially to get my frig fixed that's been out over a month. RESQUESTING to speak with a rep that can help get this resolved!Cell #[protected] PLEASE HELP
Sears Home Service Appliance Repair policiy
Recently we scheduled a service call for a 12-year-old Kenmore Elite microwave. The service tech said he could order parts but it probably wouldn't fix the issue and we should just buy a new one. Then, he noted we "declined service" so we'd have to pay the $250 service fee for him to walk through the door. We didn't decline service...he said it probably couldn't be fixed even with the parts we would pay for to the tune of $400+. Why on earth would we agree to purchase parts and labor if it could not be fixed? Why should we pay for a "service call" when no service was performed? There is no option with Chat on the website and no phone number that connects to an actual person. Very poor customer service and we'll never call them again. This may be one of the worst examples of customer service we've ever experienced. We believe we should be refunded the service fee since the tech said what he might be able to do probably would not solve the problem.
Desired outcome: refund of service fee
This review was chosen algorithmically as the most valued customer feedback.
Refrigerator stopped working 9/7/23 1st appt by Sears Service 9/20/23 from 8A—5P Technician showed up at 4:15PM to say, "I know what it is, it is the compressor for this particular model. I've had to replace 200 of these compressors in this refrigerator. I'll order the part and first appt back is 9/29/23" Compressor arrived at my home 9/22/2023. 9/29/23...
Read full review of Sears
This review was chosen algorithmically as the most valued customer feedback.
My family have been loyal SEARS customers for generations. I spent summers in a SEARS catalog family home in the Catskill mountains, SEARS did my auto repairs and maintenance and so on until they shuttered a few years back. My dad still has a workshop full of Craftsman tools. Need I go on? Mostly smooth transactions for decades on end, I had no reason to...
Read full review of Sears
Master Protection Agreement
The Customer Service department is basically inaccessible. Every number I am given results in the same automated maze. Any email sent is returned with

a message that it is unmonitored.

I need to talk to someone who can help me fix my voided rental approval and begin a new one. I have been renting since Mid-August and my part is still on back order.

Online chat connects you to people who are unable to help...but it's the only way to interact with a human.

I need an email that I can send attachments to. Error messages.

Master Protection Agreement Rental Reimbursement claim #797620 - review history...this is the latest one that won't allow me to upload a receipt.
Claimed loss: Rental Reimbursement for refrigerator while waiting on a part. Renting since 8/17/23.
Desired outcome: Reinstate the voided claim, or back date a new one that I can submit my rental bills to for reimbursement.
Master protection not providing repair
I have a Master protection agreement on my Kenmore appliances. My washer needs repaired. I had an appt scheduled for 10/21/23 -2 weeks from call then rescheduled 11/2 then reschedule now to 11/14. I am very upset at these delays. I need my washer repaired. No one in the repair section will do anything for me. This is not acceptable. Ursula Morgan 5225 Royal Drive Mechanicsburg PA 17055 [protected]
Desired outcome: Repaired washer now not on the 14th but now or next couple of days.
This review was chosen algorithmically as the most valued customer feedback.
Sears sent a tech on 9/25/23 to diagnose why my fridge. That seemed to maybe lost freeon . As it was not cold. All my food was thawed ,over $500.00 worth. The tech Conrad was very kind ,but said the compressor blew and would cost $1700.00 .Plus had to be ordered ,which would take up to 10days. Iam 88 and only had this frig from sears 6yrs. And it was a very...
Read full review of Sears
Appliance repair
I have a combination microwave oven appliance from Kenmore. I called Sears Home Services, who sent a technician out to diagnose the problem, he ordered a part, weeks later returned to install it, didn't fix it, ordered a second part, weeks later installed it, didn't work, ordered a third part, same result. His final analysis was they no longer make the part needed, so he initiated a 100% refund (less the $99.00 diagnostic fee. ) We paid $716.18, and are due a refund of $617.18. The service rep took each part and returned them each of the 3 times. He initiated the refund on 9/29/23. I have followed up numerous times, each time assured it was escalated and would be refunded to my credit card, but it has not! Please help me get my refund!
Desired outcome: I want a Refund to my credit card in the amount of $617.18 (agreed to pay $99.00 diagnostic fee from the original $716.18 paid)
Refrigerator repair never happening
Representative assesed problem with refrigerator, suggested repair and ordered parts.

Parts received and repair scheduled, waited all day and no one showed up, no call, no communication at all. Tried to contact Sears, only got phone tree stating my appointment was in the past. Rescheduled. Again, no one showed up, received a text saying repair would show up at twenty to one AM the next morning. This was not only unacceptable but rediculas. Another text the next day setting an appointment a month in the future. Still Unacceptable. I tried three differen phone numbers and got the same phone tree with no one to talk to, couldn't leave a message and feel totally disrespected. You waisted my time for two full days and now will not talk to me after I gave you full payment. When I try to cancel you insinuate that the contract has been fulfilled. Also not acceptable. Contact me.
Desired outcome: Take your parts back and give me a full refund, or at least contact me.
This review was chosen algorithmically as the most valued customer feedback.
Was told tech will call before coming since window is 8am - 5pm. This allows for me to call a neighbor to let tech in if I have Dr. appt or have to work. Sept. 4 23 set up appt for Sept 6th. Had Dr. appt. tech did not call before coming so neighbor was not there to let him in. Got home at 10:30 requested a go back. Advised tech WILL come back. never...
Read full review of Sears
Collect Your Trust Badge
Be recognized for outstanding customer service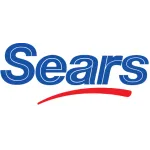 Sears

contacts
We are here to help
19 years' experience in successful complaint resolution
Each complaint is handled individually by highly qualified experts
Honest and unbiased reviews
Last but not least, all our services are absolutely free