This review was chosen algorithmically as the most valued customer feedback.
On 4/26/2022 I called Sears Home Warranty for service on my electric dryer. I paid the $75.00 service charge by credit card.. I was told to call IM Heating Appliance for an appointment. I called.. They told me they were located in South Bend IN and would not come to Ohio.. They told me to call Sears Home Warranty again.. I did and I was told that dispatch...
Read full review of Sears
Sears
-
Washing machine control boar went bad after 1 and 1/2 months Bought the washer and warranty January
The part was ordered April 11th then told back order and haven't heard anything else call and get hung up need help I have brand new washer sitting in laundry room can't use and not response. I bought the washer January of 2022 and it was delivered finally in February and in March it stopped working and a tech came out April 11th ordered to main board haven't heard anything . I have been

calling today try to look at my email to find out any update on backordered board and can't and can't speak to anybody on the phone
Desired outcome: Would like a refund
This review was chosen algorithmically as the most valued customer feedback.
I have a home warranty service for my appliances through sears/ Home sure of America INC. P.O. Box 810275, Boca Raton, Florida 33481. I called to request service on a refrigerator in my home. I paid a deductible in the amount of $75. Sears proceeded by setting an appointment for repair. The repair technician by the name of Joshua B license number 001077 wa...
Read full review of Sears
Sears
-
Home service
Called Sears Home Service to schedule a repair on a refrigerator that was not working properly. We have a maintenance agreement with Sears on this appliance. The call was made in the middle of March around the 15th. The earliest appointment was for April 20, 2022. More than a month without a working refrigerator! On April 19, 2022, the day before the scheduled repair appointment we received a phone message that the appointment was cancelled and would have to be rescheduled! The earliest it could be rescheduled was May 17, 2022! ANOTHER MONTH WITHOUR A WORKING REFRIGERATOR!
Desired outcome: A working refrigerator! Either the one repaired or a working replacement!
This review was chosen algorithmically as the most valued customer feedback.
4/4/2022 called for service due microwave inoperative 4/6/2022 tech arrived "I told him main board @ fault" after checking he said have to reschedule due oven needs to be removed and requires 2 men. 4/13/2022- 2 techs arrive "I again told them it is the main board and that the oven does not need to be removed because main board is located behind the...
Read full review of Sears
Sears
-
Dishwasher repair
Dishwasher gave HE error indicating heating element problem on 2/18/2020. I purchased the unit on 7/6/2020 with a 5 year protection agreement. I promptly called to have it serviced. Service technician has so far been here 3 times and the parts he is getting are not right even though he's using the model number to order them. As of 4/11/22, dishwasher is still broken. The problem was a burned wire connection to the heating element which could have resulted in a fire. This was clearly a defect in the unit. I have been unable to reach Sears dispatch or any department with Sears who can get the correct parts or provide a replacement per my protection plan.
Desired outcome: The desired outcome for me, would be to get my money back to allow me to purchase a new unit from another retailer and manufacturer. The defective unit I have is a Kenmore Elite for which I paid $1585.12.
Sears
-
Home Warranty Service
I wanted to to express my complete disappointment with Sears Home Warranty and Cinch Home Services that they warranty with. I scheduled my repair appointment a week ago as the freezer and ice maker were not working on my refrigerator. Waiting a week for a repair was bad enough. The tech then came and worked on the refrigerator, however, the next morning, the issue still isn't resolved, and the refrigerator itself is now not working along with the freezer and ice maker. I called back to have them come back to check it, and the first available appointment was 10 days away. I was not available that day, so I gave 2 other days after that even, and they could not schedule an appointment. So now it is going to be another 3 weeks until they can come and check out my refrigerator again, and who knows if they will fix it this time or not. So I am waiting for a month to maybe get my refrigerator fixed. This is completely unacceptable and a total lack of customer care and service.

So after talking with Sears and giving a second chance after my first complaint, I did not think things would get worst, but seems I was wrong. They contacted me after the original complaint and they found an earlier date to come back out and inspect the fridge. I thought we might be on the right track. The technician came, he looked at the unit and said the compressor was shot. He took a picture and then said was sending to Sears and they would contact me if it would be repaired or replaced. So I waited to hear from Sears. After almost a week, I called customer service to see what was happening. They told me the service was complete and closed. The person on the line said that the tech had put in that the fridge was made to be a free standing unit, but was put in a French door cabinet. I said, no, it is free standing and not in a cabinet. To prove my point, I sent them pictures of the unit not in a cabinet, and it is in the same refrigerator space that almost every home has. So now it is going on 4 weeks since my initial filing for service and I am still without a refrigerator. After reviewing the pictures, their customer service department still denied the claim saying it was installed with insufficient airflow. I said that it is in the space created for a refrigerator, and I had purchased the unit from Sears, and they had installed it. And it was never mentioned as an issue at installation, or the previous time I had a repair completed, which was also by Sears. To rub Salt in the wound, I asked to cancel the warranty, and was told that since I had made a claim, I had to pay for the next 6 months, or I would just be billed for 6 months worth of payments if I cancelled now. I said the claim was never fixed, but that didn't matter.

It is completely ridiculous the way that Sears and Cinch treat their customers. Not only is customer service bad, but service recovery is even worse. After being a customer of your for almost 5 years without a claim, the one claim I do ask for, nothing is done. I will never have anything to do with Sears again, and I suggest that everyone else should not use them as well.
This review was chosen algorithmically as the most valued customer feedback.
Our Kenmore Side by side refrigerator stop making ice on March 3, 2022. We have a Sears MPA. We called for repair and got a Technician March 7, 2022 (from Teklogixx 770-724-7300). He said the compressor needed to be replaced. The compressor arrived at our house on March 11, 2022. Called Tecklogixx and set up technician for March 13, 2022, to install...
Read full review of Sears
Sears
-
Upright freezer
My name is Beverly Landrum. I bought a brand new upright freezer from Sears in Waynesboro MS in March of 2021. It stopped working in December 2022. Called for repair. Man came on January 19th said it needed mother board. He ordered part and said he would be back February 8th. He did not show up. We went on line and it kept saying part was back ordered. We called 1-800-469-4663 on March 15th lady told me ( I have it recorded) technician will call 2-3 business days, no one has called. I called back March 29th they would not help at all, kept transferring me around, didn't get any help. I pulled up our on line status and it said replacement was authorized. I feel like I have been scammed and out $1,059.00 of my hard earned money. Very very Sad right now.
Desired outcome: Want a brand new upright freezer. 21 CF
This review was chosen algorithmically as the most valued customer feedback.
I have a protection agreement with Sears home services. It appears that it is not worth the paper it is written on. I had a washing machine that needed to be repaired. I first called November 22,2021. One of sears so-called tech came out and ordered some parts that are still in my living room. These parts, by the way were not for the repair. I had to have...
Read full review of Sears
Sears
-
Extended warranty on range
My range was under an extended warranty when the top oven light went out. I called for repair the beginning of February 2022 and was given a March 1st appointment date.

March 1st a technician examined the light and ordered two parts for it and made a new appointment date for March 21st.

March 21st a technician came and installed the parts and the light still wasn't working so he ordered another part and made a new appointment date for April 19th.

I didn't use the range that evening or most of the next day, March 22nd, only to find out that four out of five stove burners are now inoperable and the top oven is inoperable. The technician maybe disconnected something while working and did not reconnect it? I don't know.

Two online chat conversations with a rep and a phone call to a rep - all promising to have someone call me back - has not rectified the situation and no one has even called back. At last, the best thing done so far is they moved my appointment from April 19th to April 18th.

I have lodged a complaint with Sears via email and have not even gotten an automated response acknowledging that they received it.

The situation has been made much worse now than the original issue of a simple light due to technician error.

I've already received the latest part ordered by the technician and really want this stove fixed. Waiting until April 18th for all of it now is unacceptable.
Desired outcome: I would like my stove burners and oven back in operation as soon as humanly possible even if they still can't fix the light yet.
Sears
-
Refrigerator
Refrigerator stop cooling and a technician was sent out and determined that it was not fixable. Sears sent a second technician who determined the same and Sears was having to issue a refund but has given me the run around for almost 1 year. Everytime I call I'm told my refund request will get escalated and that I should get an email but every week nothing comes in. Each rep is able to see the notes about the refund but apologize that the request has not been complete. I'm never able to get transferred to a supervisor and have been promised every time that this time the request will get processed. Sears has no issues taking my money when purchasing but now that they need to refund me money they are taking there sweet time.
Desired outcome: Issues my refund
Sears
-
Kenmore Dishwasher
I have called multiple times. They keep saying someone will call me back in 24-48 hours to make an appointment. I just want to order the part I need for my dishwasher and I can repair it. I have a master protection agreement. No one seems to know how to do this or cannot even call me back to set up a time for a technician to come out and diagnose what I have already done to get part ordered to fix this dishwasher. For 24+ years we have had protection agreements on all of our appliances from Sears. This is absolutely disgusting how this company treats a long term customer. I will never purchase anything else from your company. Someone needs to fix this system.
Desired outcome: Order part- washer arm assembly kit - for my kenmore dishwasher - so I can fix it. Model 665 16812990
Sears
-
Whirlpool cabrio washer machine
Washer broke down in March 2021 . Would not drain clothes completely. Technician told us to get home Warranty so repair would be covered so we did. He said it fixed. We ran it & same issue. He came back out ordered new pump & control panel. Pump arrived & told panel on back order. Called continuously & got same information. After 9 months told part discontinued. Asked about new machine & told we were miss information that item not covered since we bought Warranty after first service. Tried to cancel contract & told it would be more expensive to cancel than to finish contract. We have paid $600 for contract, going to laundry mat. Now still have to buy a new machine. We are senior citizens in limited income & have been ripped off & deceived by Sears. We feel we need some restitution. James Hall 757 663 9626.
Desired outcome: We want our $600 back so we can buy a new machine & stop going to the laundry mat.
Sears
-
Refrigerator Repair and Warranty Contract Fraud
We contacted Sears to repair and refrigerator that quit cooling in the fall of 2021. It was still under factory warranty. They came and fixed it but charged us $500 and also enrolled us in their service program.

A few weeks later we had a leak from the icemaker. We called and they sent a technician out who did not fix it but ordered a new door for the fridge and scheduled another warranty visit by a sears tech, he came and could not fix it. He called and scheduled another tech to come out a couple of weeks later. He came, could not fix it and charged us several hundred dollars again . By this time we had sold the condo and had to have the fridge fixed. We called a local independent repair person who came out and fixed the issue and charged us and we paid $500+.

We called sears and complained and they agreed to cancel our service contract and gave us a cancellation number.

They continued to send notices to our credit card to be paid for the monthly service contract. We called sears again and they again agreed to cancel the service contract. and gave us another cancellation number.

But they continue to charge us every month. We paid sears well over $1000 for service to that appliance and only got satisfaction when we paid another $500 for a real repair by a local independent repair person.

Sears has a byzantine process of routing you calls for help to and then through numerous departments. None of whom resolve anything.
Desired outcome: Refunds and cancellation of the monthly crages
We purchased a condo with a Kenmore fridge. We had an issue with the appliance cooling so we called sears service. The refrigerator was still under factory warranty. We called Sears Service and scheduled a repair which was completed and repaired. We paid about $500 for a repair that was covered by factory warranty. At that time they got us on a service contract, though we never signed for the service contract.

We then had a leak from the ice maker a few of weeks later. We called Sears service. They sent a repairman who did not fix the issue. They ordered a part and sent another repairman over who also did not fix it. But he forged our signature on a form that indicated we accepted the repair as complete. We called again and they send another repairman who failed to fix the fridge leak.

By this time we had sold the condo and had to have the fridge fixed. We called a local appliance person who ordered a part and fixed the leak We paid him over $500.

We called Sears and they agreed to cancel our service agreement. Gave us a cancellation number. They continued to charge us. We called again and they gave us another cancellation number, They still continued to charge us monthly.

They continue to send monthly debits of $49 to our credit card and demand payment.

This organization is perpetrating fraud on us and from what I read on many, many others. They set up a byzantine complaint process that routes you through multiple departments each of whom them send you to another department. In the end they simply de-fraud us monthly.
Sears
-
Filing a food loss claim on line, due to refrigerator/freezer failure.
Service date, 03/04/2022

Unit number 0008309

Service order number 4013041

Kenmore refrigerator/freezer

Gerald r. Tilson

44487 white pine circle east

Northville, mi. 48168

248-921-3749

Master protection agreement

After filling out the multiple page food loss claim form, I tried to submit it, the total of the loss dollar amount would not calculate, and when trying to submit it, error kept coming up on the screen, I deleted all the information and reentered it again, same result, then again same result,

It seems that the form is designed to keep customers from actually making a claim. I have close to $250.00 worth of spoiled food due to compressor failure on a machine bought in 2017.

This is hardly good customer service, which is what I paid for with this master plan.

I could not find any way to complete and submit this form.
Desired outcome: please refund/reimburse my lost food expense.
This review was chosen algorithmically as the most valued customer feedback.
Hello My name is Hossam Elissawy and I have had a service contract with Sears Home Warranty and three months ago, I had an issue with my refrigerator due to the freezer not working and as a result, the contents inside the freezer began to defrost so all that food went bad and had to be thrown away. To resolve this, I contacted Sears Home Warranty since I...
Read full review of Sears
This review was chosen algorithmically as the most valued customer feedback.
Totally dissatisfied with Delivery Joanne Keegan To: [email protected] Tue, Jan 18 at 12:24 PM to whom it may concern, On January 17, 2022 my order was delivered. firstly, i NEVER RECIEVED a call the night before from sears telling me my delivery window time, by 11:30 on the 17th STILL NO CALL from anyone, I had to call and find out when my...
Read full review of Sears
This review was chosen algorithmically as the most valued customer feedback.
I have been working with Sears and the Master Protection Plan for almost a YEAR! It started in June of 2021 my top freezer refrigerator kept freezing up and not auto defrosting, was happening for 9 months but did not call until June 2021 due to Covid-19. It took 2 weeks before I could even schedule an appointment due to their systems being hacked and no...
Read full review of Sears
Sears
-
Kenmore elite bottom freezer compressor failure
Bought Kenmore Elite Grab-N-Go Bottom Freezer Refrigerator

Model # 795.73167.610 on May 2018.

The Compressor Failed and we lost all the food.

Sears sent a technician and he Diagnosed that Compressor is gone, still under warranty and he replaced it.

He also mentioned that the Compressor is Manufactured BY LG and they have been aware of problems with there compressors and refused to recall. He replaces at least 3 faulty compressor every day.

Cost us $600 for labor to replace the compressor.

My Complaint as Sears and LG were aware of compressor issues, Customers including me should not have to Pay anything to get a replacement compressor.

My order # 000818440702985
Desired outcome: I am asking for Labor cost and loss of all spoiled Food. $1200.00
We are here to help
16 years' experience in successful complaint resolution
Each complaint is handled individually by highly qualified experts
Honest and unbiased reviews
Last but not least, all our services are absolutely free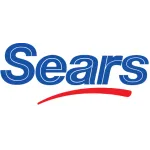 Sears contacts